Whenever someone is asked about their favorite movie princesses, chances are that Disney's many takes will be at the top of the list. The nearly 100-year-old entertainment company has been bringing new life to stories about princesses for about as long as it's been creating cartoons about talking mice.
However, Disney is far from the only studio to tell a story about a princess. Tackling the good and the bad of being a member of a royal family, these non-Disney princesses challenge the stereotypical attributes normally associated with a princess while enchanting audiences with the same grace, courage, and beauty.
Updated on May 24, 2023, by Hannah Saab:
As fans eagerly wait for the upcoming live-action The Little Mermaid (May 26), it's the best time to discover more non-Disney princess movies that have introduced some iconic royal characters throughout the years.
10
Princess Maria Antonia
'Marie Antoinette' (2006)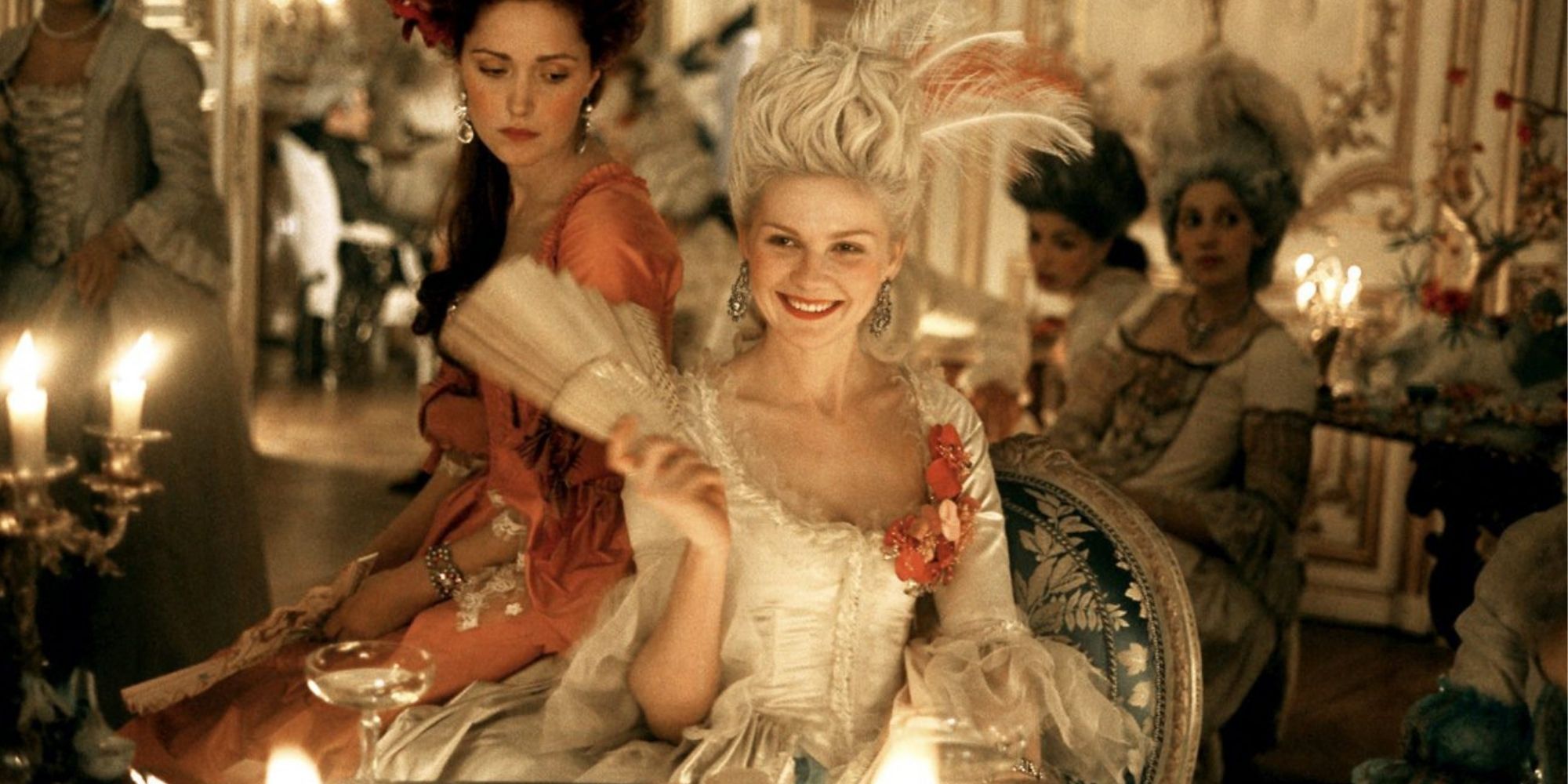 Before becoming the last Queen of France in the lead-in to the French Revolution, Marie Antoinette was once an Austrian princess named Maria Antonia. Albeit best known for her lavish lifestyle, dissipated habits, and an infamous quote she allegedly never said, director Sofia Coppola presents the princess-turned-queen in a different yet more realistic light in Marie Antoinette.
The semi-fictional historical drama positions Maria Antonia as a wide-eyed, naive child employed as a tool of alliance between two rival countries. Married into a passionless marriage and constantly troubled by aristocratic gossip, the young queen is likened to that any normal teenager learning about the responsibilities of adulthood. In this surprising modern take on French history, the film offers a different but unique interpretation of the life of France's most unpopular and misunderstood queen.
9
Princess Elizabeth
'Sissi' Trilogy (1955 -1957)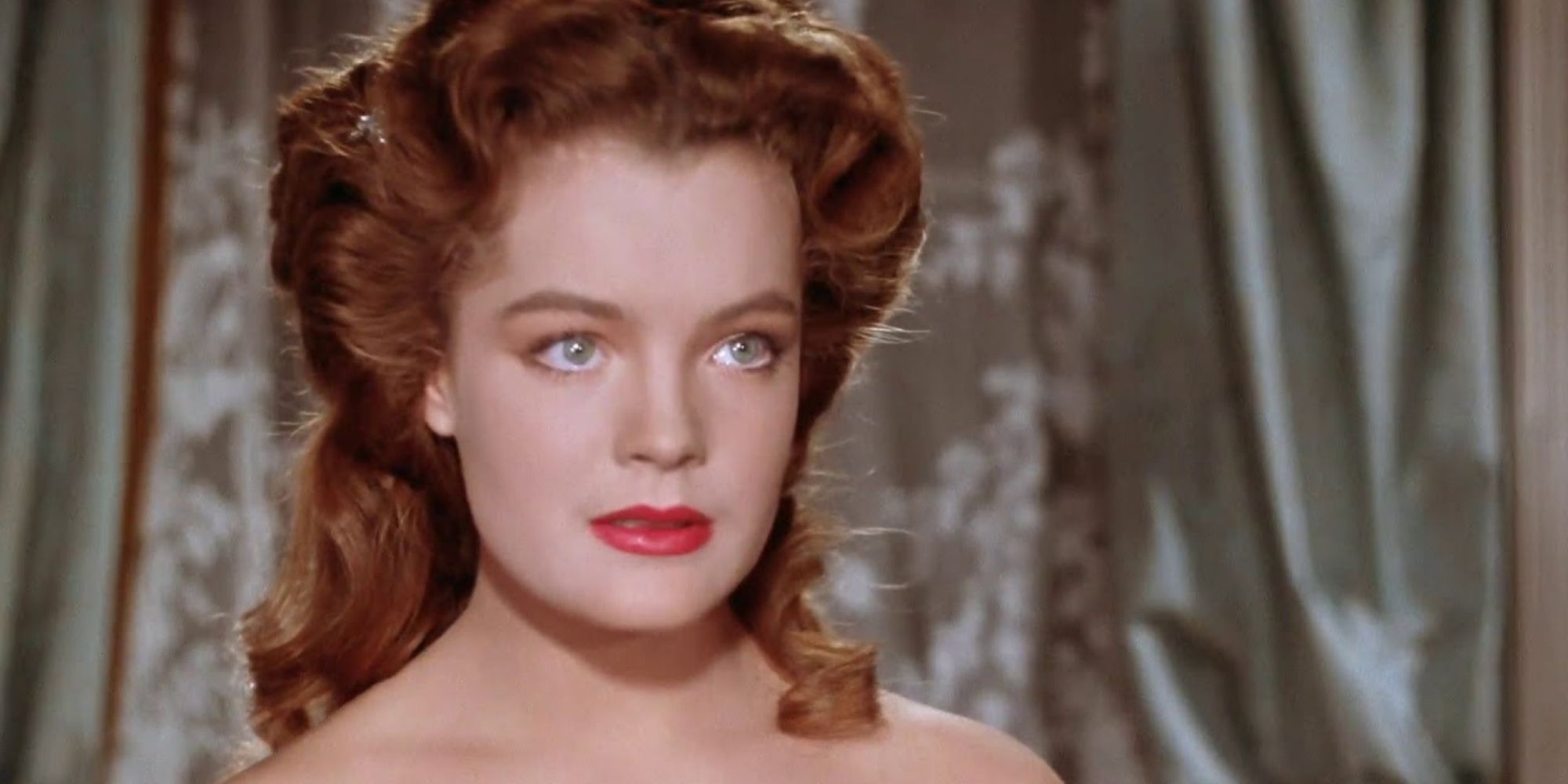 One of the most successful German-language films to achieve worldwide appeal, the 1955 romance epic is the first in a trilogy of films depicting the life of Empress Elizabeth of Austria, better known by her nickname, Sissi. Celebrated for her impeccable beauty and status as a fashion icon, the film offers an insight into the Austrian princess's life through her struggle between her unwavering loyalty toward her family and her pursuit of romantic relationships.
The princess' other interesting facets of life is further explored in Netflix's period drama titled The Empress. This period TV series is a must-watch for fans of the original trilogy and anyone looking to fill the void after finishing Bridgerton and The Crown.
8
The Princess
'Donkey Skin' (1970)
Based on the French literary fairytale by Charles Perrault, director Jacques Demy combines elements of fairytale fantasy and melodic musical tunes in this whimsical reinterpretation of Cinderella. French icon Catherine Deneuve plays the princess who escapes from an incestuous marriage to her father with the help of the equally iconic Delphine Seyrig in the role of her Fairy Godmother.
After donning a cape made from donkey skin, the princess arrived in a neighboring kingdom and eventually finds a job as a pig keeper despite hailing from royalty. Eventually finding true love by the end of Donkey Skin, the 1970 fairytale film addresses the importance of staying true to one's beliefs without capitulating to coercion and oppression.
7
Princess Diana
'Spencer' (2021)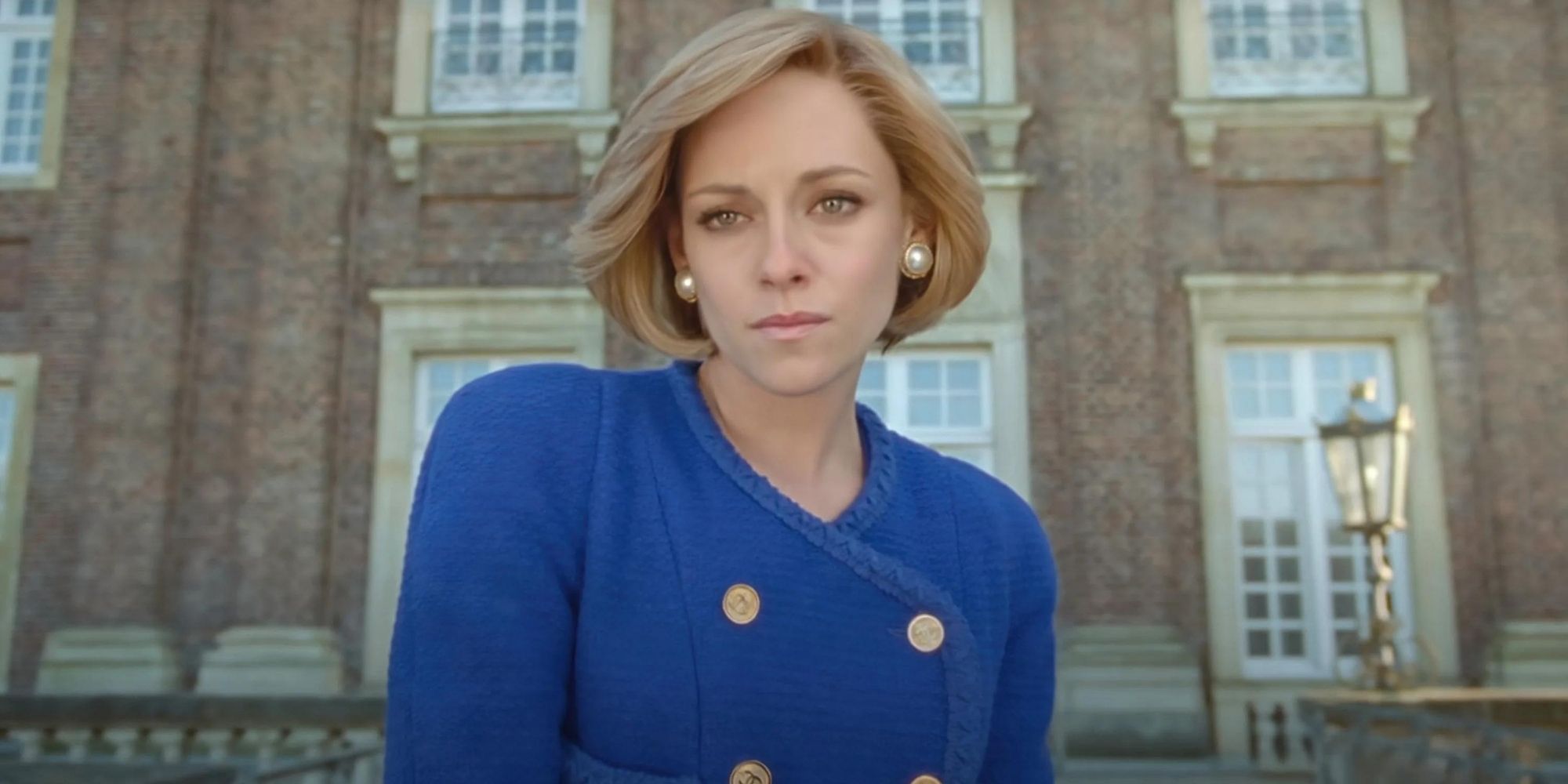 The untimely death of Diana, Princess of Wales, had garnered many conspiracy theories. It nonetheless earned Diana her laudable status as the "People's Princess" with her humanitarian works and unique charisma. Albeit there had been several biopics and documentaries about Diana, this historical psychological drama released in 2021 had garnered enormous public attention and media backlash.
Taking influence from one of the most spine-chilling ghost movies – Stanley Kubrick's The Shining (1980) – Spencer walks the fine line between fact and fiction. It reveals the princess' publicly known discontentment with the British royal family as well as her crumbling marriage to Prince Charles. With Kristen Stewart's uncanny performance as Princess Diana, the film modishly transcends Diana's fragile state of mind into a disturbing horror story about societal imprisonment and personal emancipation.
6
Princess Buttercup
'The Princess Bride' (1987)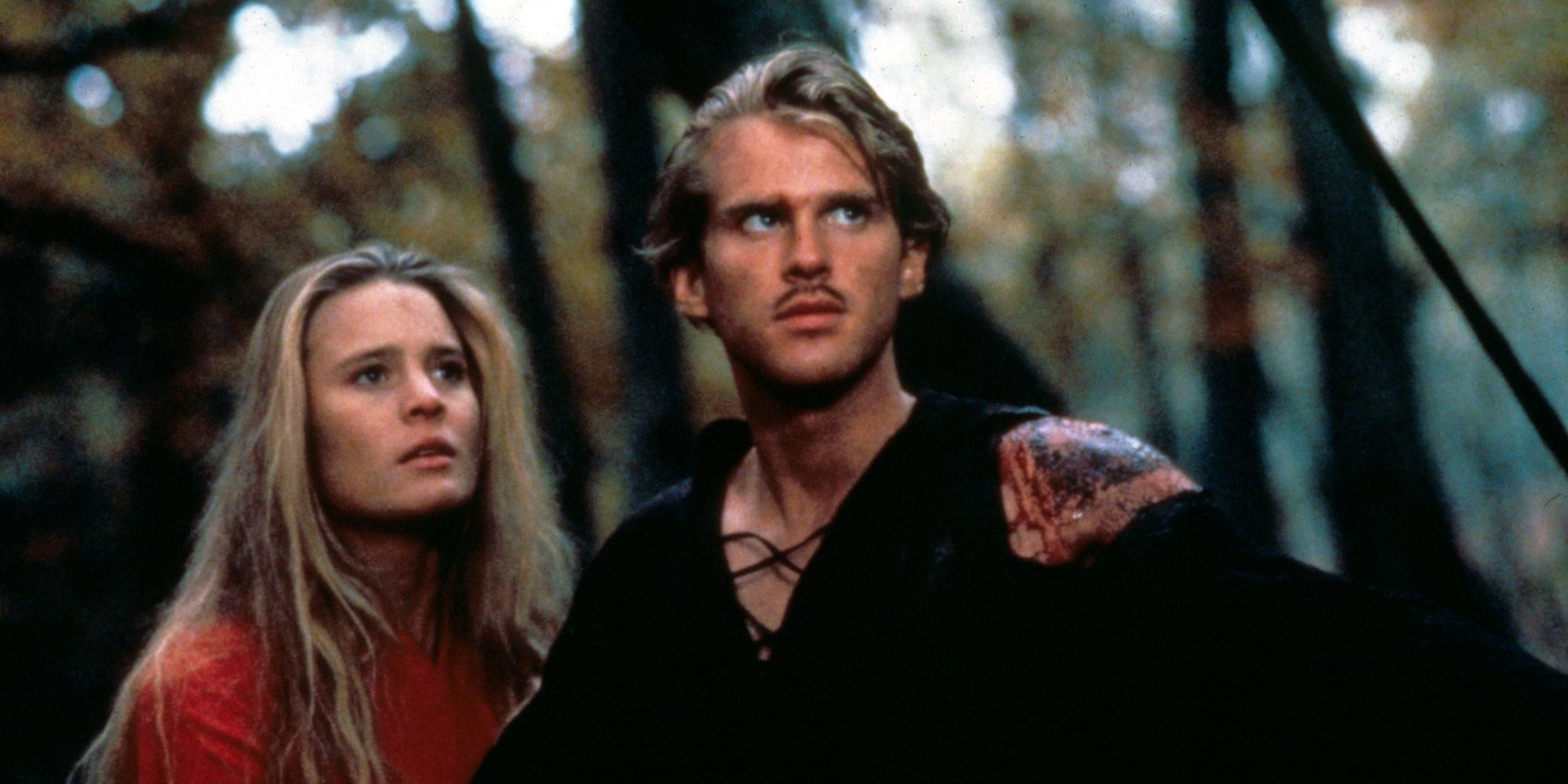 The Princess Bride is one of the few rare gems that manages to combine fantasy, comedy, romance, and action in such an exceptional manner which earned its status as a cult classic. One of the best swashbuckling romances to ever grace the screen, the 1987 film follows a farmhand named Westley, who goes on a quest to save his true love Princess Buttercup from marrying the evil Prince Humperdinck. Just the sound of the names is guaranteed to get a laugh out of anyone.
Aside from being an instantly quotable movie, The Princess Bride prides itself on having one of the greatest movie couples, the enduring love between the captivating hero Westley and the beautiful and bold Princess Buttercup.
5
Princess Anastasia
'Anastasia' (1997)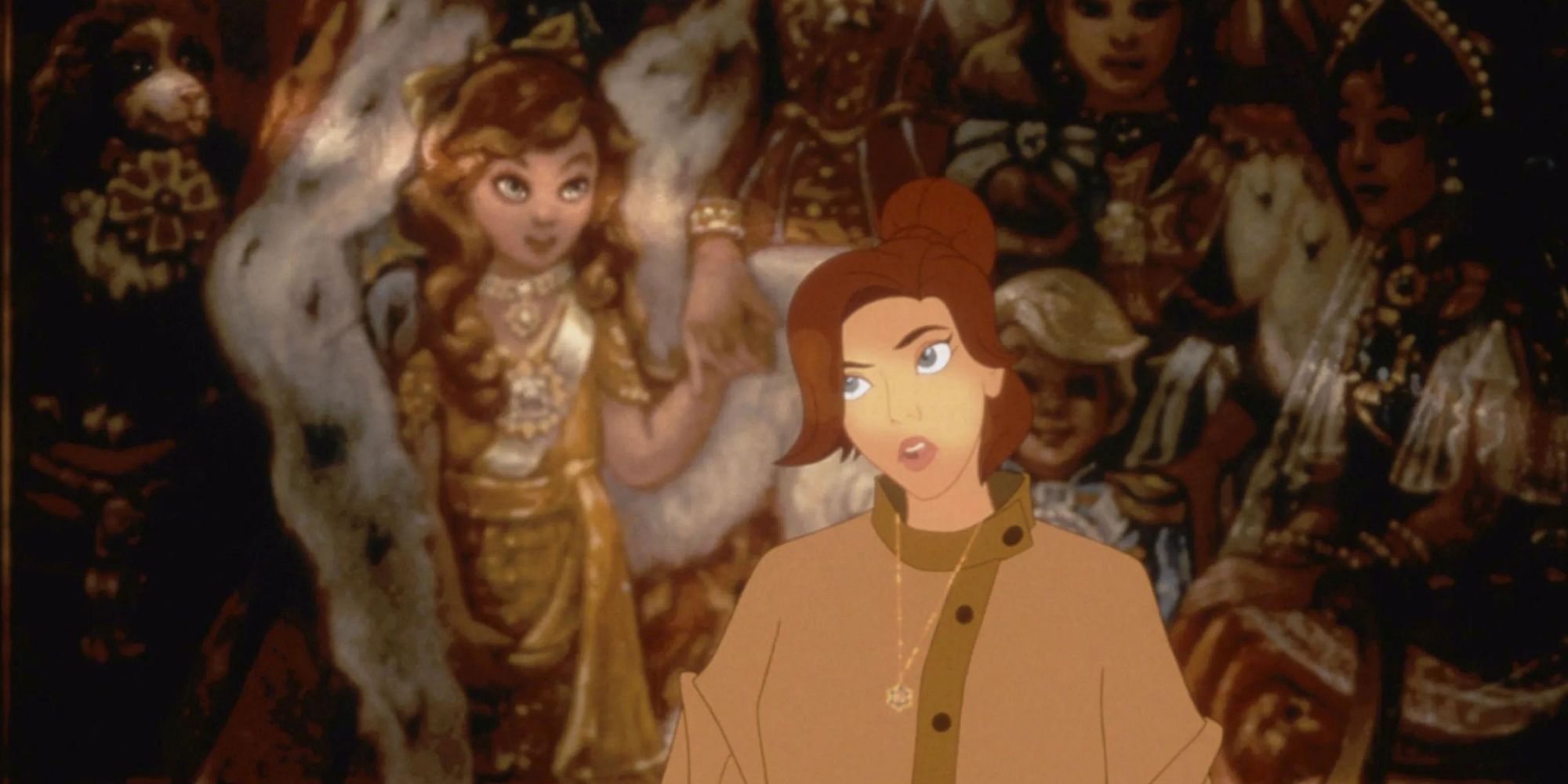 Although frequently mistaken for a Disney princess, Anastasia is a stand-alone princess created by 20th Century Fox. Inspired by real events and based on a play of the same name, Anastasia sees an amnesiac princess, unaware of her royal upbringing, finding her way back home whilst fighting against the evil force that is Rasputin.
Despite its lack of historical accuracy, the 1997 musical animation has some of the best musical numbers that measure up to Disney's. On top of that, the tragic backstory of Princess Anastasia which renders her losing everything she loves, ultimately makes her a complex character with a heart of gold. A true princess who is not afraid to get her hands dirty and doesn't have a fairy godmother to solve her problems.
4
Princess Anne
'Roman Holiday' (1953)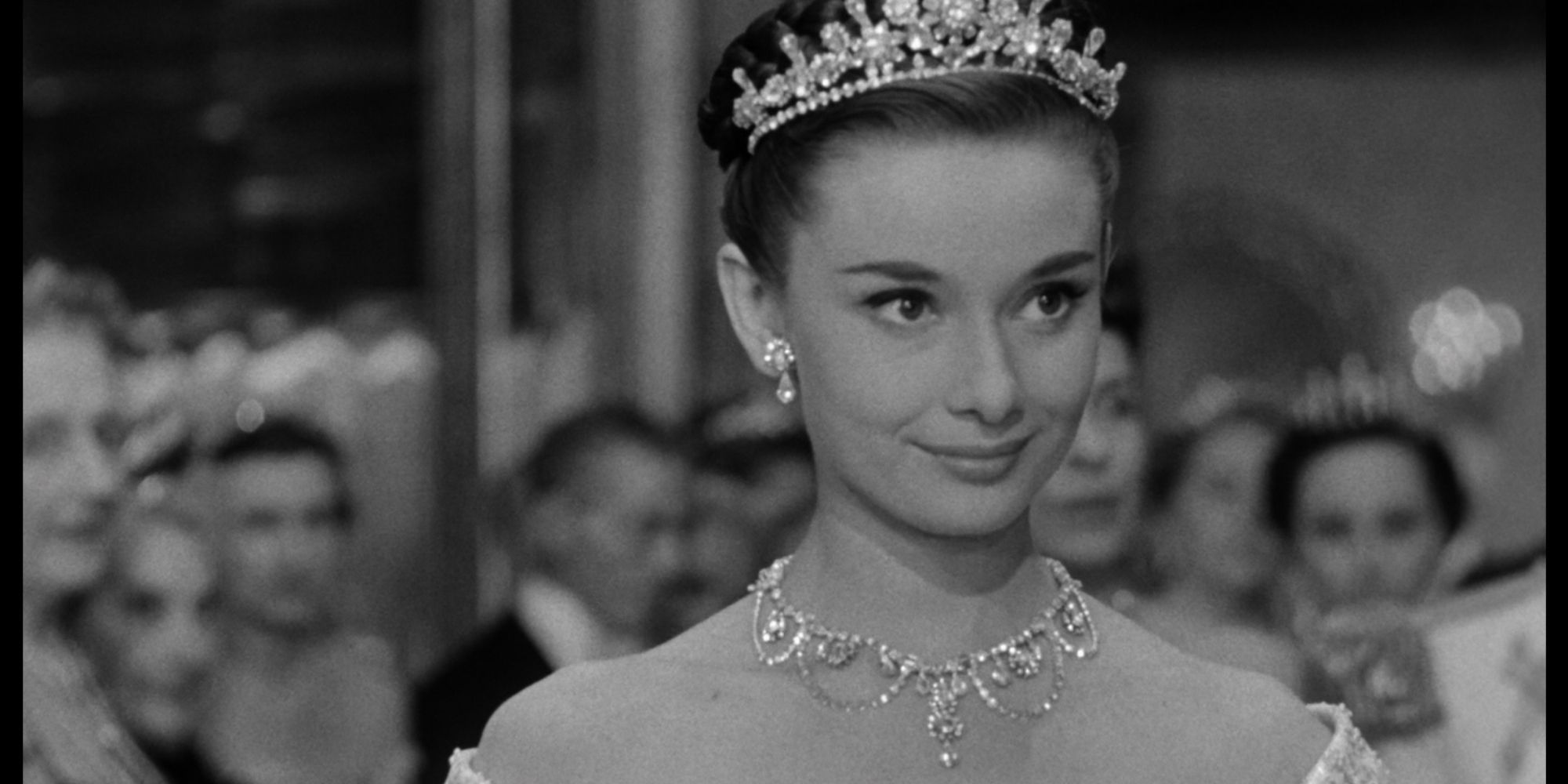 Fashion Icon Audrey Hepburn's stunning debut continues to entrance audiences of all generations today. Playing the role of a princess running away from her royal responsibilities, Hepburn relishes her newfound freedom. She engages in fun plebeian activities with the help of Gregory Peck who dons the role of a reporter waiting on a big scoop.
Like most romantic comedies, Roman Holiday is filled with the typical tropes such as the misunderstood first meet-cute meeting and the friends-to-lovers transitions. What makes this film a classic lies primarily in the incredible chemistry between the two leading characters as well as Hepburn's charismatic portrayal of a princess with a rebellious side.
3
Princess Kaguya
'The Tale of Princess Kaguya' (2013)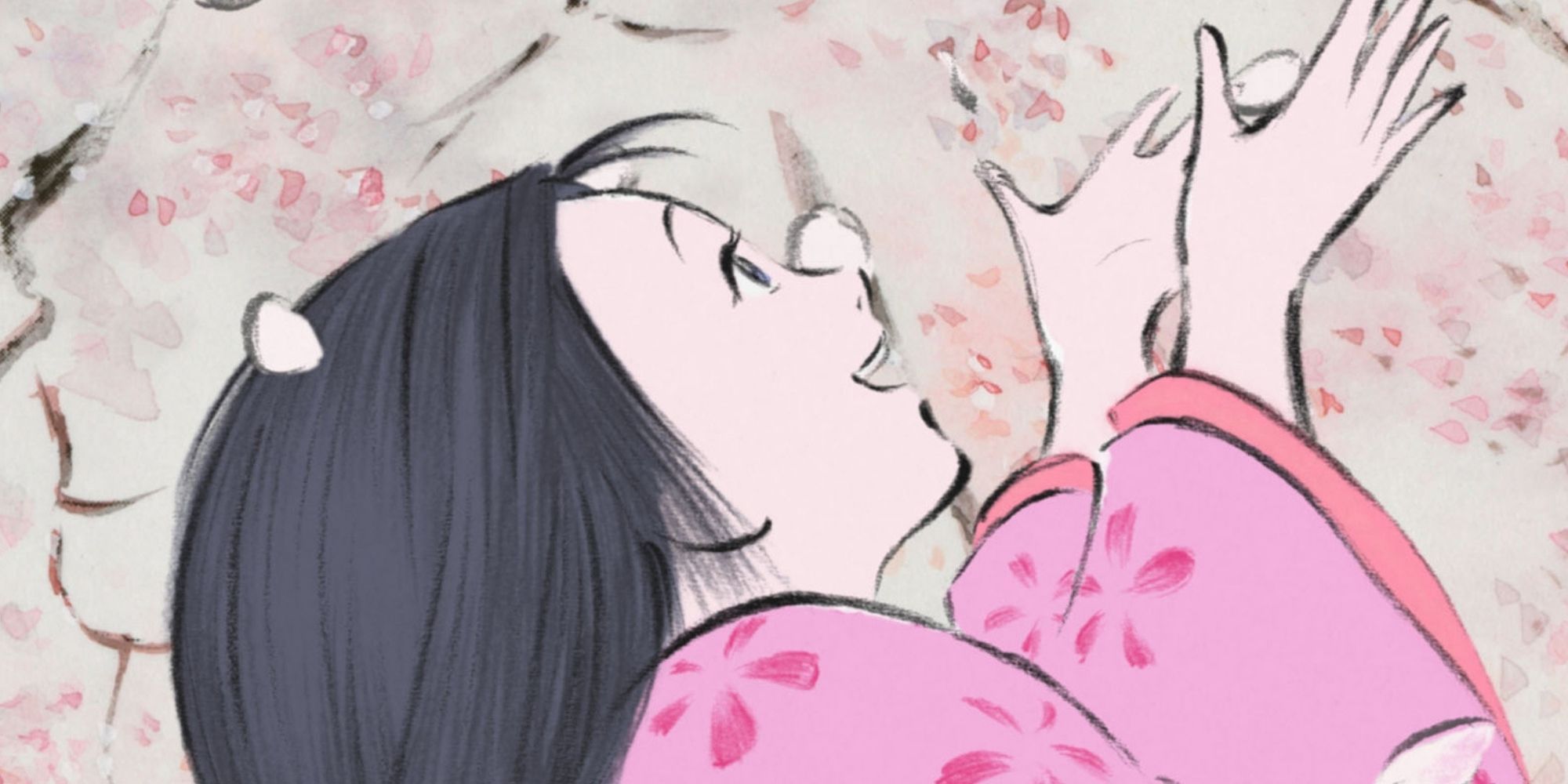 Tired of Disney's animation style? Studio Ghibli's lesser-known film The Tale of Princess Kaguya's simplistic yet beautifully expressive watercolor animation alone is worth multiple viewings. Inspired by Japanese folklore The Tale of the Bamboo Cutter, the 2013 anime film focuses on the life of Princess Kaguya, a little girl who is birthed out of a bamboo shoot.
Exploring feminism in feudal Japan, Kaguya originally rebukes the idea of embracing nobility as she yearns for her prior life in the countryside with her friends. Learning the many restrictions women faced in adulthood, Princess Kaguya stands out amongst other movie princesses with her fierce determination to defy beauty norms and her persistent pursuit of autonomy.
2
Ofelia
'Pan's Labyrinth' (2006)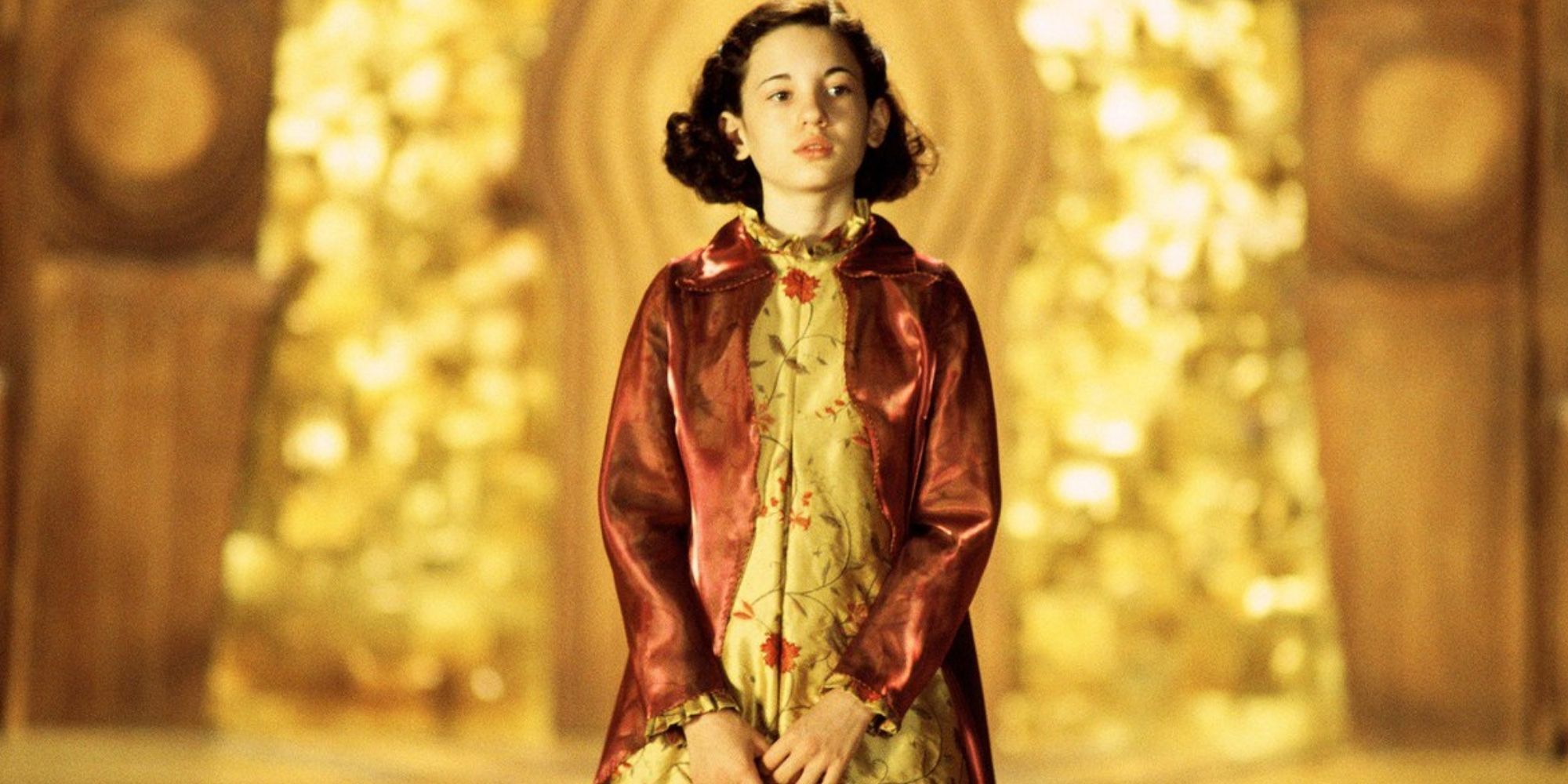 Guillermo del Toro's Pan's Labyrinth is essentially a twisted Alice in Wonderland. The story takes place in Spain during the Spanish Civil War, where the main character, Ofelia stumbles upon a mysteriously abandoned labyrinth that is inhabited by a suspicious faun creature. Believing that Ofelia is the reincarnation of Moanna, the Princess of the Underworld, the faun sends Ofelia to complete three specific quests so that she can return to her kingdom in the underworld.
The dark fairytale offers a pessimistic take on a genre beloved by children. Consistently juxtaposing the terrors of war with the unusual and often dangerous quests Ofelia is sent on, the Oscar-winning film boasts some of the most frightening monsters ever seen in a movie theater, namely The Pale Man.
1
Princess Fiona
'Shrek' Franchise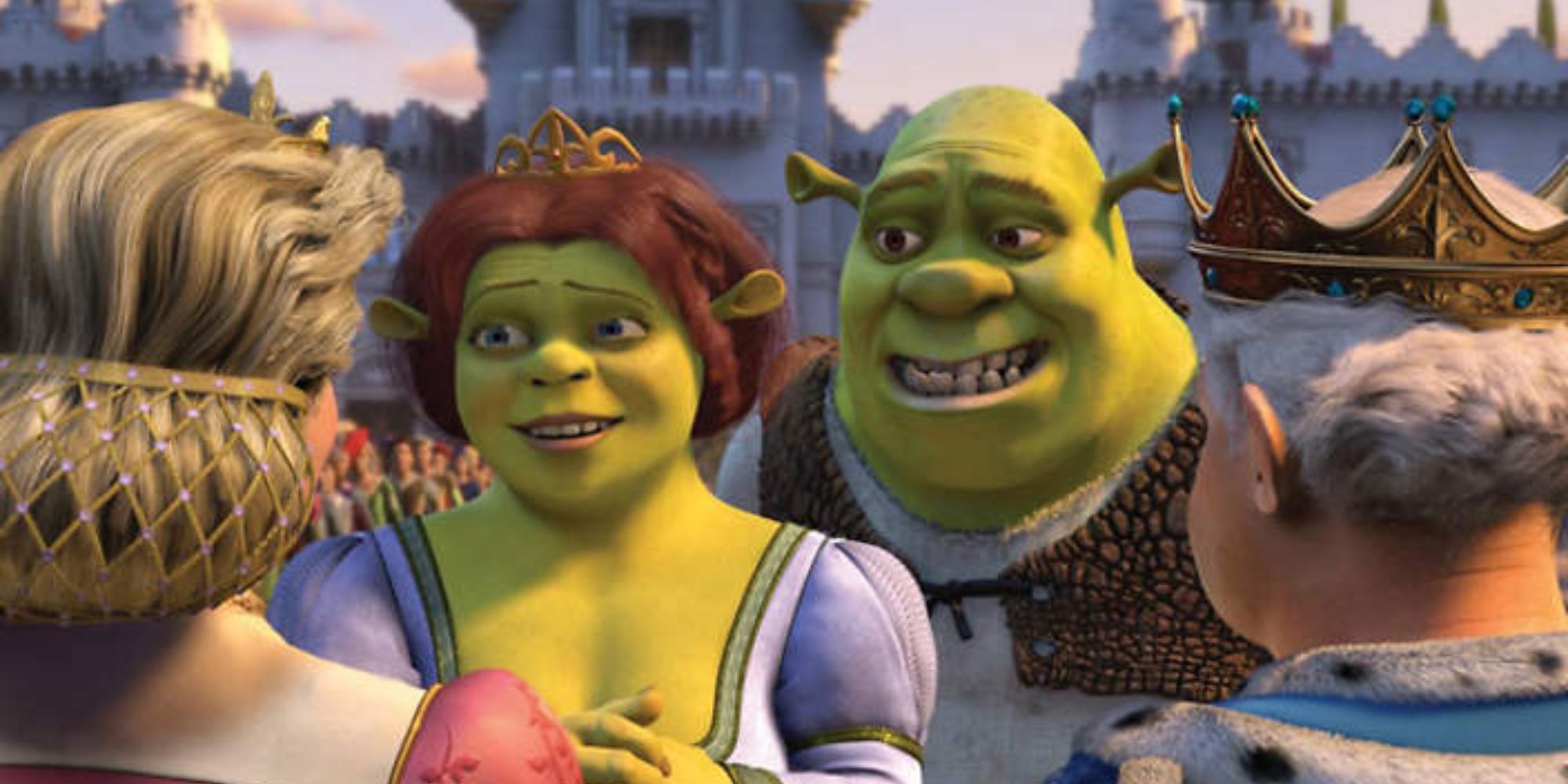 Princess Fiona is the epitome of the phrase – "do not judge a book by its cover." In Shrek (2001), Princess Fiona manages to surprise viewers with her proficient martial arts skills and laid-back sense of humor, consequently leading a then-judgemental Shrek to fall in love with her.
Even after turning into an ogre, she remains largely the same kick-ass, wise-cracking character fans who grew up with the series love. In a franchise that strives in challenging clichés and is brimming with raunchy, adult humor, Princess Fiona stands out among other popular characters with her anti-Disney characteristics and ability to peel back Shrek's layers of onions.