While it's an unsurprising feat given its cultural relevance and longevity, the James Bond franchise has had to find its entertainment value in a range of different ways over its 61-year span. Recent Bond movies have molded the franchise into a serious action blockbuster series, laced with comedic elements and boasting a core dramatic tension. However, this wasn't always the case for 007.
Many famous Bond films over the years have defined themselves through their campy aura of excessive excitement. Armed with megalomaniacal villains, exuberant action, delightfully cheesy dialogue, and Bond at his bombastic best, these 10 films are joyous highlights for franchise fans who want their Bond movies as camp as possible.
10
'Goldfinger' (1964)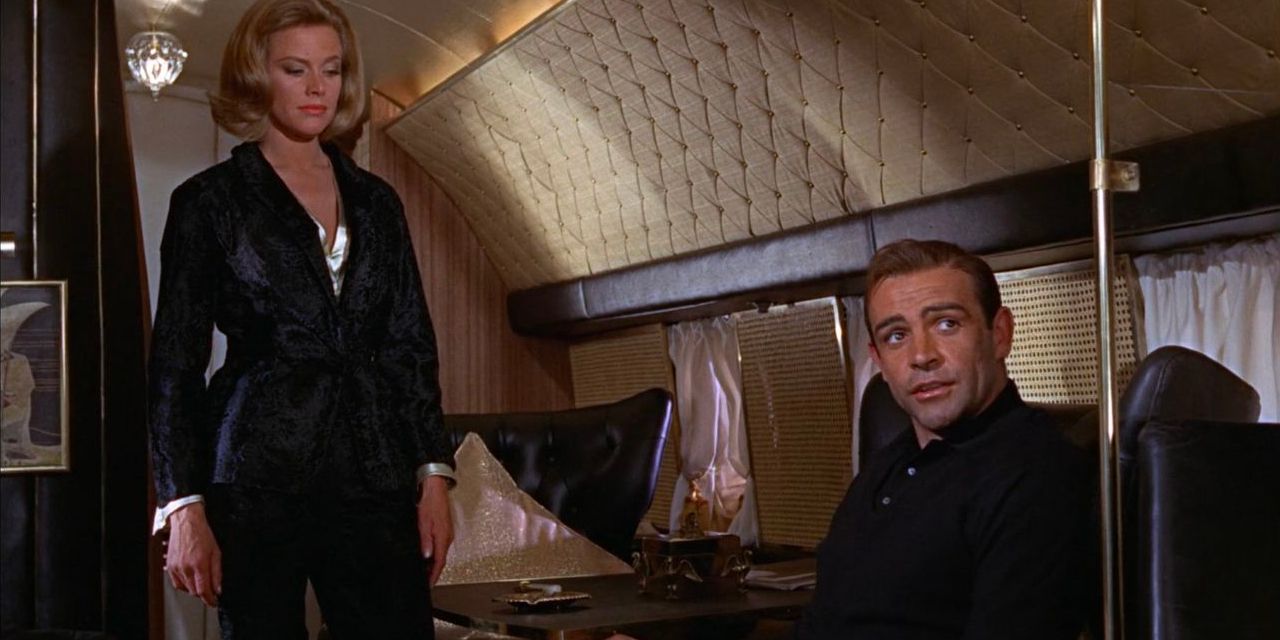 The third ever Bond movie was where so much of what has come to be loved in the franchise solidified itself, and while 007's penchant for a hint of campiness was well-defined in the first two films, Goldfinger was where it truly dazzled.
From the unforgettably eccentric Auric Goldfinger (Gert Fröbe) and his equally memorable henchwoman Pussy Galore (Honor Blackman) to the dastardly ploy to topple the global economy, the film exudes a flawless, but measured camp touch over every component of it. There is no doubt that its campiness contributed to making Goldfinger not only one of the best films in the franchise, but one of the most rousingly fun spy thrillers of all time as well.
9
'Thunderball' (1965)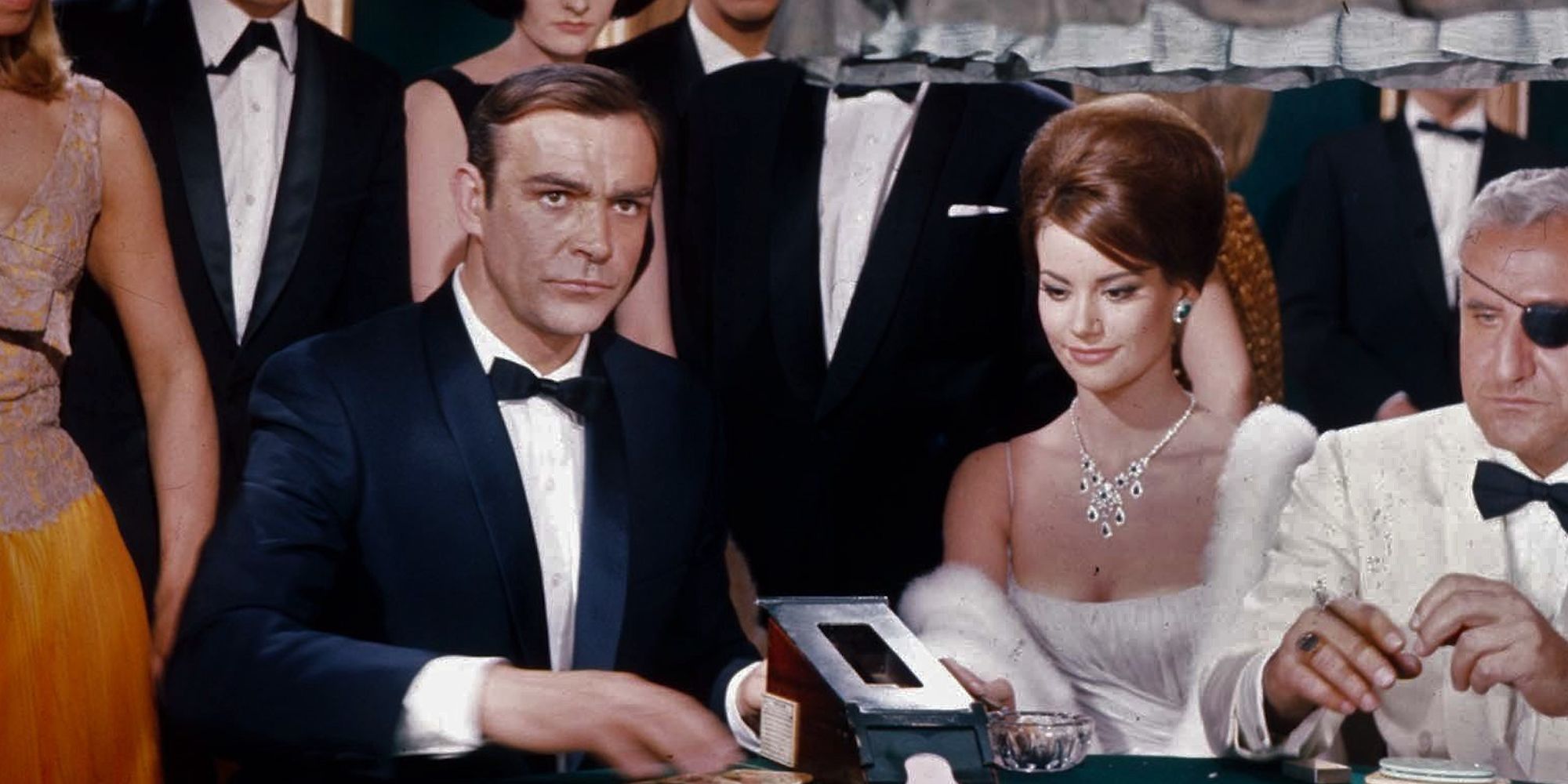 1965's Thunderball came in hot off the trails of the Bond franchise's back-to-back-to-back successes and, as such, was rewarded with a substantially larger budget than its iconic predecessors. A huge sum of that extra money made its way onto the screen and, delightfully, resulted in a Bond movie all the more eager to engage in ridiculous, escapist spectacle.
From the opening sequence, which features Bond mounting an escape with a jetpack, the film made no secret of its appetite for obscene action thrills. Also featuring a memorable underwater action sequence and some of Bond's best post-kill one-liners, whatever Thunderball lacked in sharp-witted brilliance, it more than made up for with camp fun.
8
'The Spy Who Loved Me' (1977)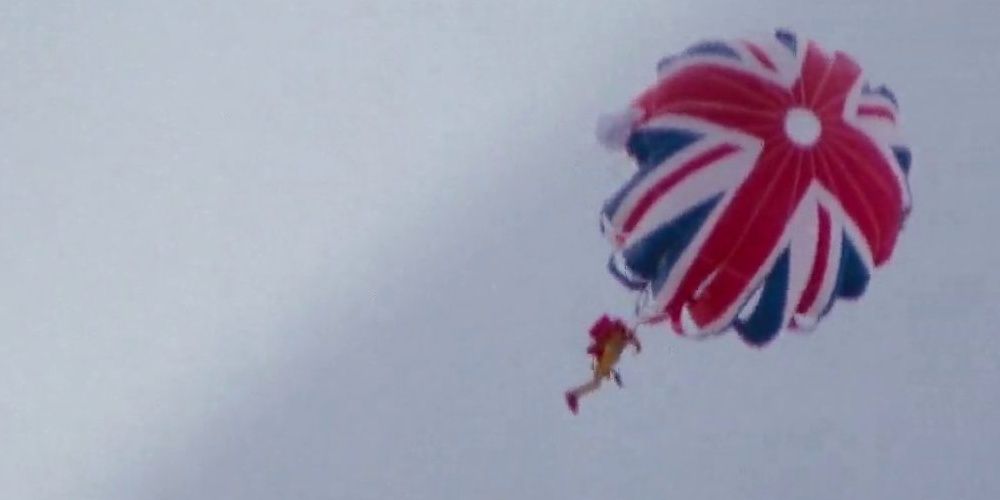 It is pretty obvious that Roger Moore's tenure as 007 was the most conducive to camp action, so it should come as no surprise that his defining Bond movie, The Spy Who Loved Me, is one of the best in the franchise at balancing immense blockbuster spectacle with a delightful camp twinge.
It follows Bond as he teams up with a Russian operative to defeat a megalomaniac responsible for the hijacking of British and Russian nuclear bombs. While its campier elements were a sign of things to come for Moore's era, the film's slick style and heart-stopping stunts ensured it presented as a perfect Bond film for its time.
7
'Diamonds Are Forever' (1971)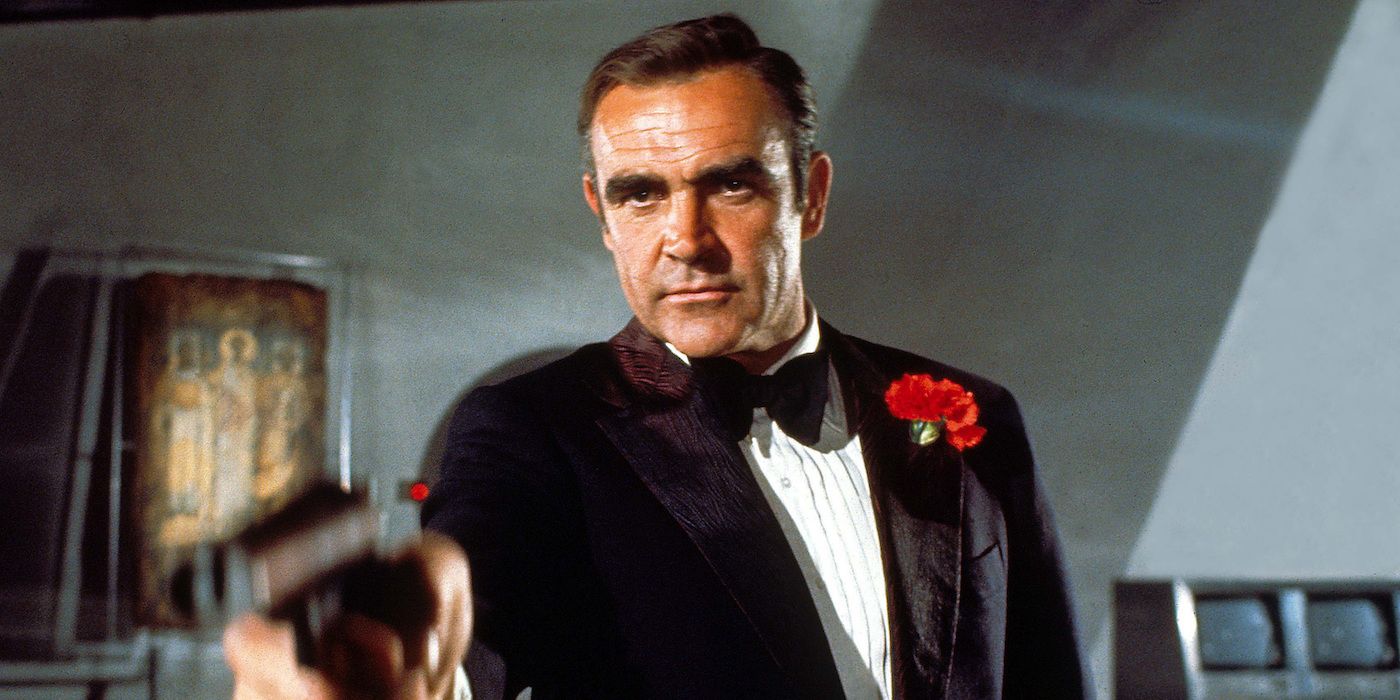 Marking Sean Connery's return to the franchise after George Lazenby's somber outing as Bond, Diamonds Are Forever took the original 007 to a new level of camp. From the moon buggy escape sequence to the diamond space laser and even an opening credits sequence that seems to treat Blofeld's cat as a Bond girl, the film showcases the Bond formula in some fine form.
While the film's narrative was largely criticized, its campier aspects were complimented by Connery's performance, as the actor embodied a sense of self-parody. It was derivative of its predecessors and hasn't aged anywhere near as gracefully as them, but as a campy romp, it is one of the franchise's most unashamedly fun installments.
6
'Die Another Day' (2002)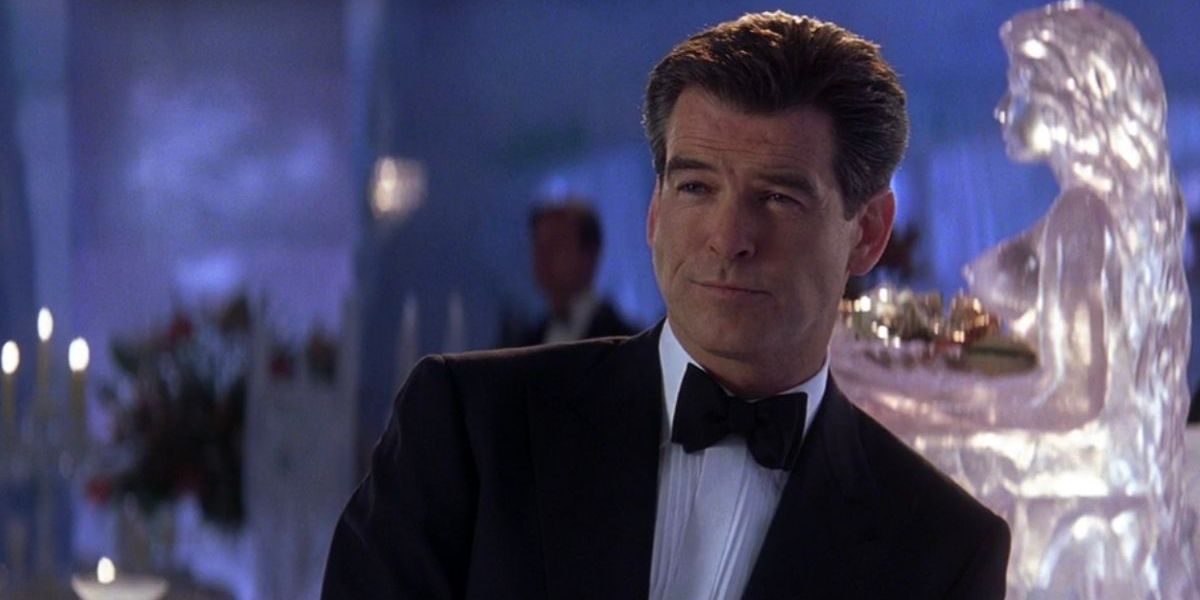 Many of the franchise's campiest films have offered a flare of fun and irreverence which, if it didn't make them enduring classics, at least made them entertaining to watch. Die Another Day most definitely had its flaws, from tonal inconsistencies to a glaring overuse of shoddy CGI, but it also stands as the latest Bond movie to embrace camp entertainment with such vigor.
Its campier aspects actually worked pretty well too. The over-the-top action was good fun, the dialogue appropriately corny, and Brosnan's portrayal of Bond was as good as it ever had been. The film's failure came about due to its efforts to combine its campier elements with grittier, more dramatic moments.
5
'You Only Live Twice' (1967)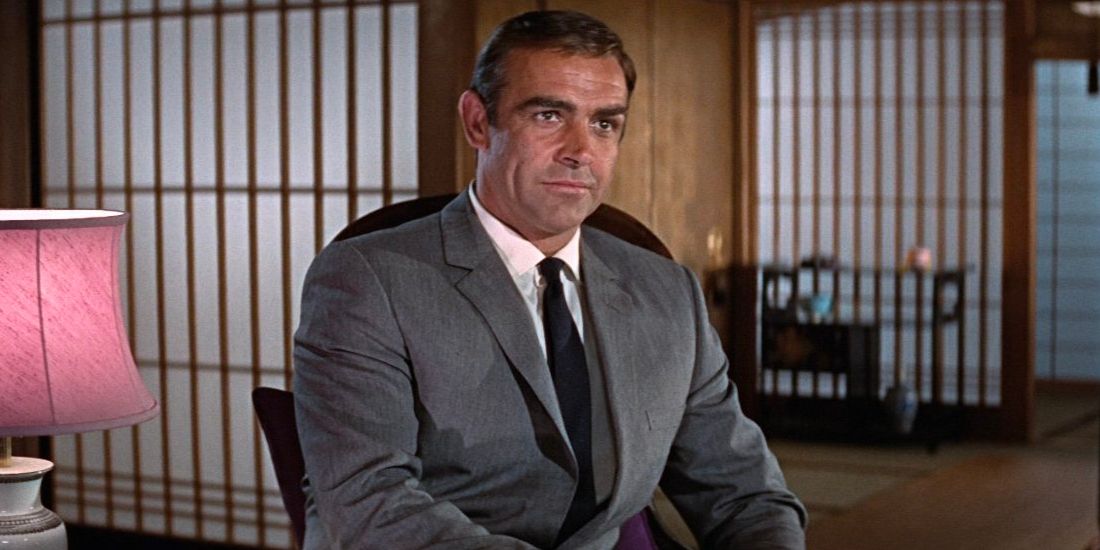 The camp style and humor which had so effectively underscored the early classics of Connery's era had begun to take center stage by the time You Only Live Twice came around. Leaning into the more fantastical elements of Ian Fleming's stories, You Only Live Once features arguably the campiest thing in the entire Bond franchise in Blofeld's volcanic lair.
Also making use of some stunning locations, delightfully imaginative gadgets, a few characterizations which wouldn't go down so well today, and a narrative which boldly ventures beyond the border of plausibility, Connery's fifth Bond film is somewhat underappreciated as an infectious, entertaining romp which is often overlooked in favor of its more famous predecessors.
4
'Octopussy' (1983)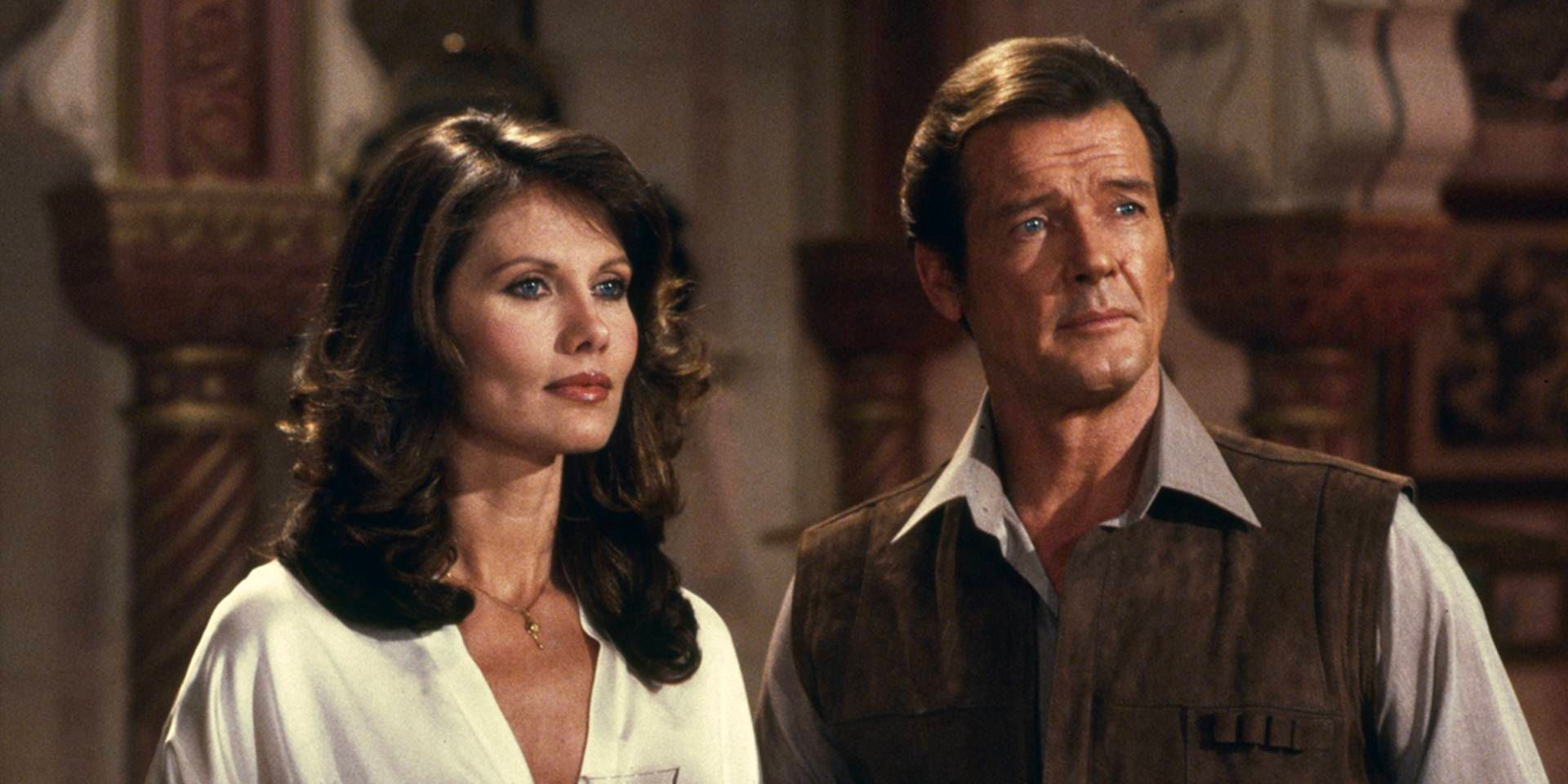 Many hold the view that Bond, at his absolute best, has a ridiculous camp edge about him. Octopussy may have pushed that idea to its limit, but the polarizing Bond movie has certainly found its adorers because of its less serious approach.
From the knife-throwing twins to the clown costumes, the circus cover-up, the exhilarating action, and even the terrible dialogue, the film was nothing if not an overwhelming commitment to campiness. It was a distinct shift from its predecessor in For Your Eyes Only and, as his second last Bond movie, spelled the beginning of the end for Roger Moore's 007.
3
'The Man with the Golden Gun' (1974)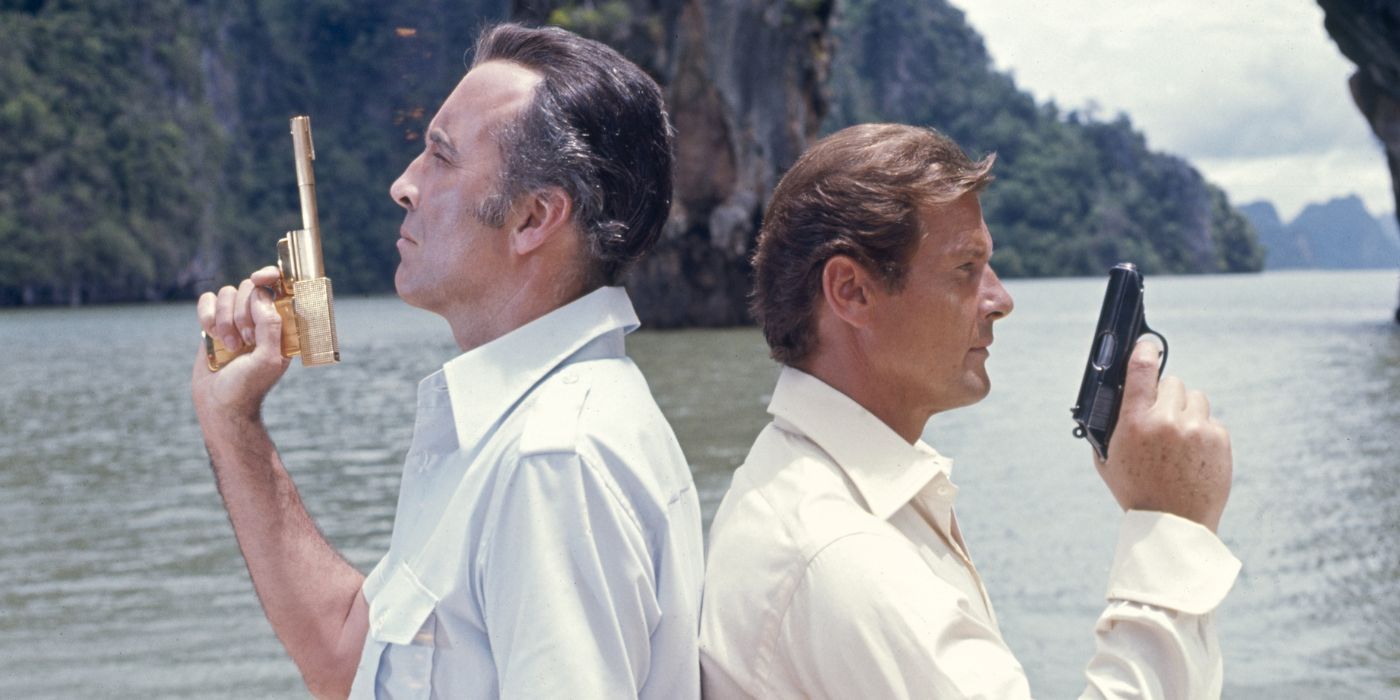 Few villains in cinema are as underrated as the eponymous Francisco Scaramanga (Sir Christopher Lee). The master assassin does much of the heavy lifting in what was Moore's second Bond movie as he sets 007 in his sights while the MI6 spy looks into a stolen device capable of using the sun's heat as a powerful weapon.
From the delightfully referential opening sequence to the endless double entendre-heavy jokes, a core rivalry straight out of a spaghetti Western, and a sense of visual flair to boot, the film is something of an overlooked gem in the Bond filmography. Also imbued with a light self-deprecating touch, it flaunts a yearning for camp fun as its strongest asset.
2
'Moonraker' (1979)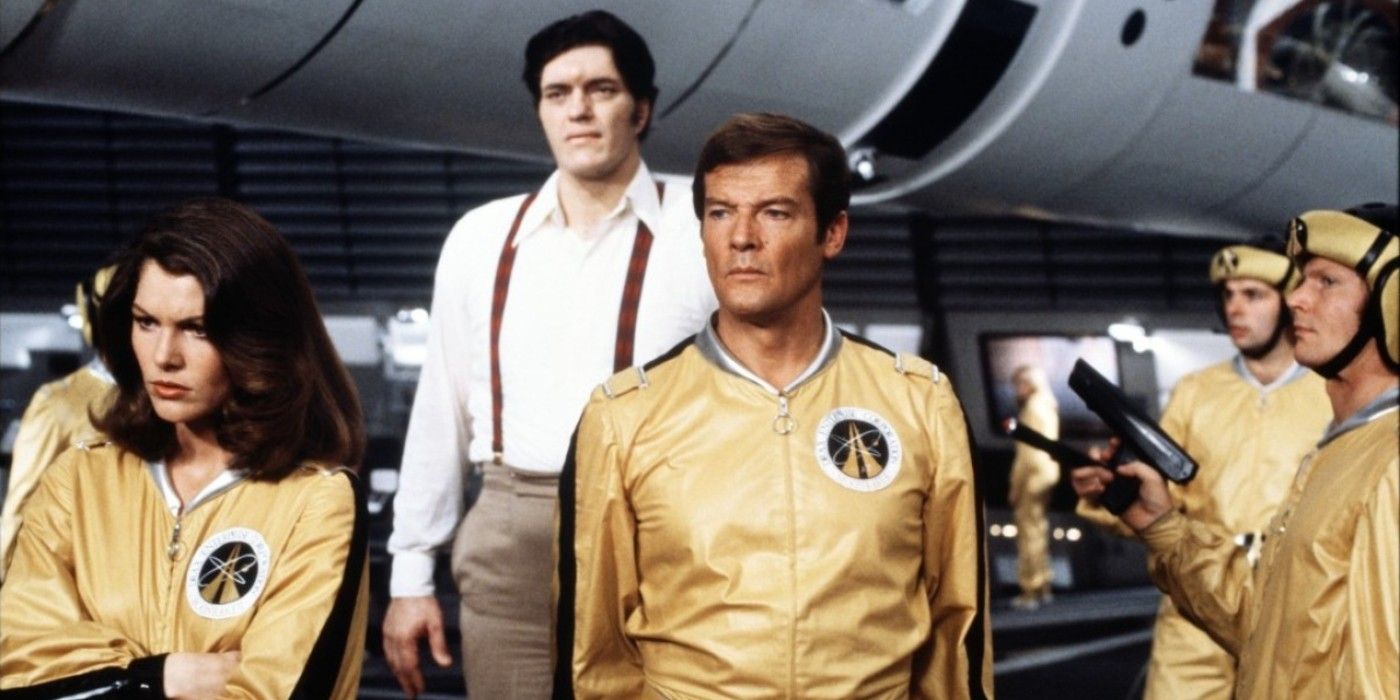 Moonraker is, hands down, the most erratic and ridiculous Bond movie that Eon Productions has ever produced. Part espionage thriller and part sci-fi fantasy, it follows 007 as he investigates a stolen space shuttle and uncovers a plot to wipe out humanity in order to start anew with a master race.
A cherished favorite for those who love Bond movies to be as ludicrous as possible, it has come to be viewed as one of the most polarizing entries of the franchise. Complete with wildly imaginative action sequences, exuberant set pieces, and a constant, upbeat buoyancy, Moonraker serves audiences a brand of irresistible fun that many action films simply don't offer anymore.
1
'A View to a Kill' (1985)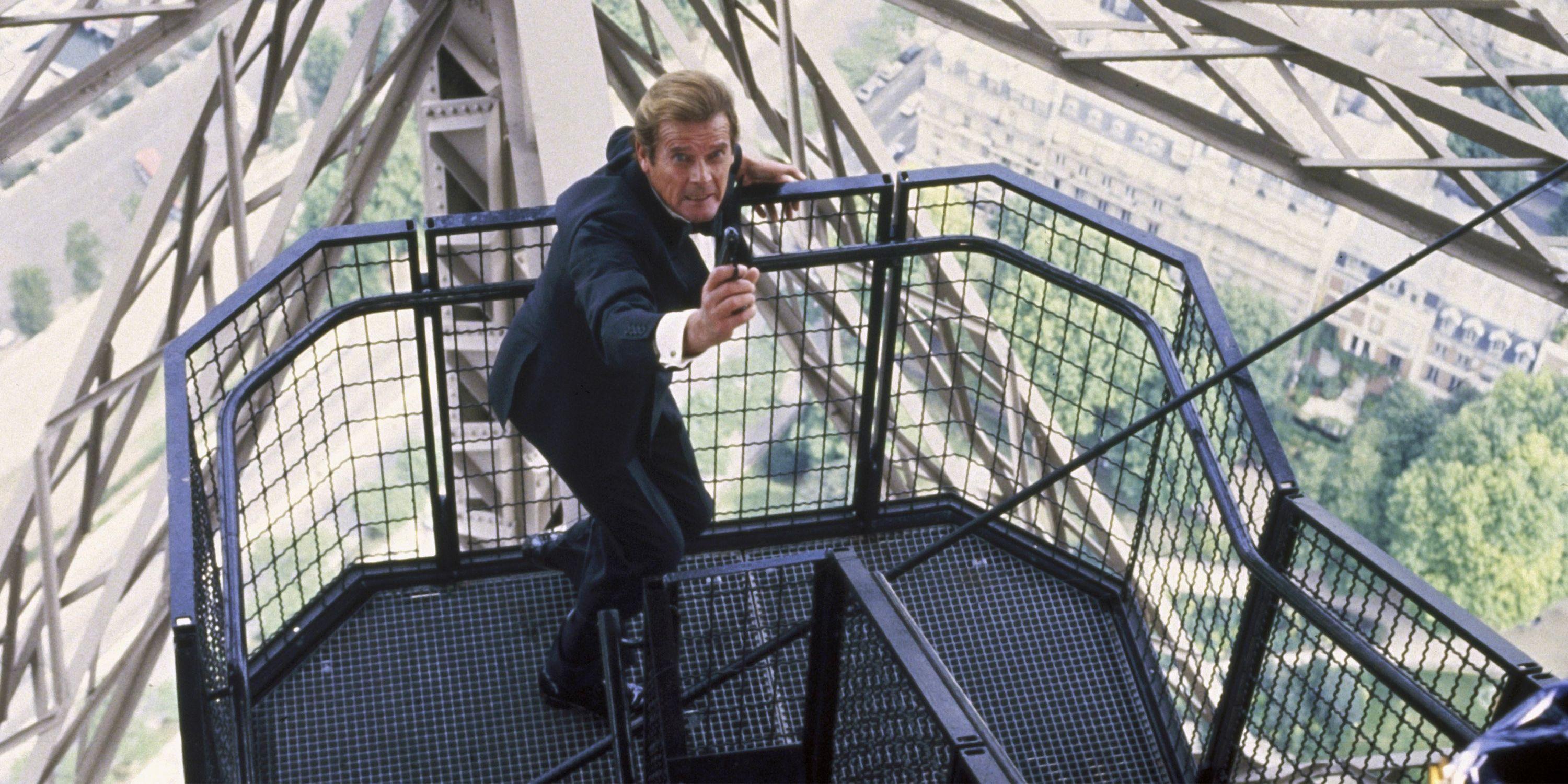 Camp comedy was a defining element of Roger Moore's Bond era, and he left the franchise with one of the most over the top movies the spy saga has seen. Imbued with a distinct 1980s touch, A View to a Kill boasted excess, following Bond as he faces of with a maniacal microchip manufacturer who plots to destroy Silicon Valley to eliminate his competitors.
In addition to its ridiculous plot, the film was rife with bombastic action and amusingly silly comedy. While it certainly has its fair share of critics, there are plenty who have come to view Moore's final Bond outing as a misunderstood spectacle of entertainment fun, even if it is a bit of a guilty pleasure movie.