Sitcoms are among television's most popular genres. Audiences will always love to sit back and enjoy a funny comedy, especially if it has a few memorable characters. Indeed, some of television's most iconic figures — Cosmo Kramer, Lucy Ricardo, Homer Simpson, Blanche Devereaux — come from sitcoms.
The 2010s were a weird time for sitcoms, with many believing they were on their way out. However, recent sitcoms have proved naysayers wrong. Shows like Abbott Elementary and The Good Place confirmed sitcoms would never be out of style, providing audiences with memorable storylines and even more memorable characters, many of whom will undoubtedly become pop culture icons.
9
Abbi Abrams & Ilana Wexler — 'Broad City' (2014-2019)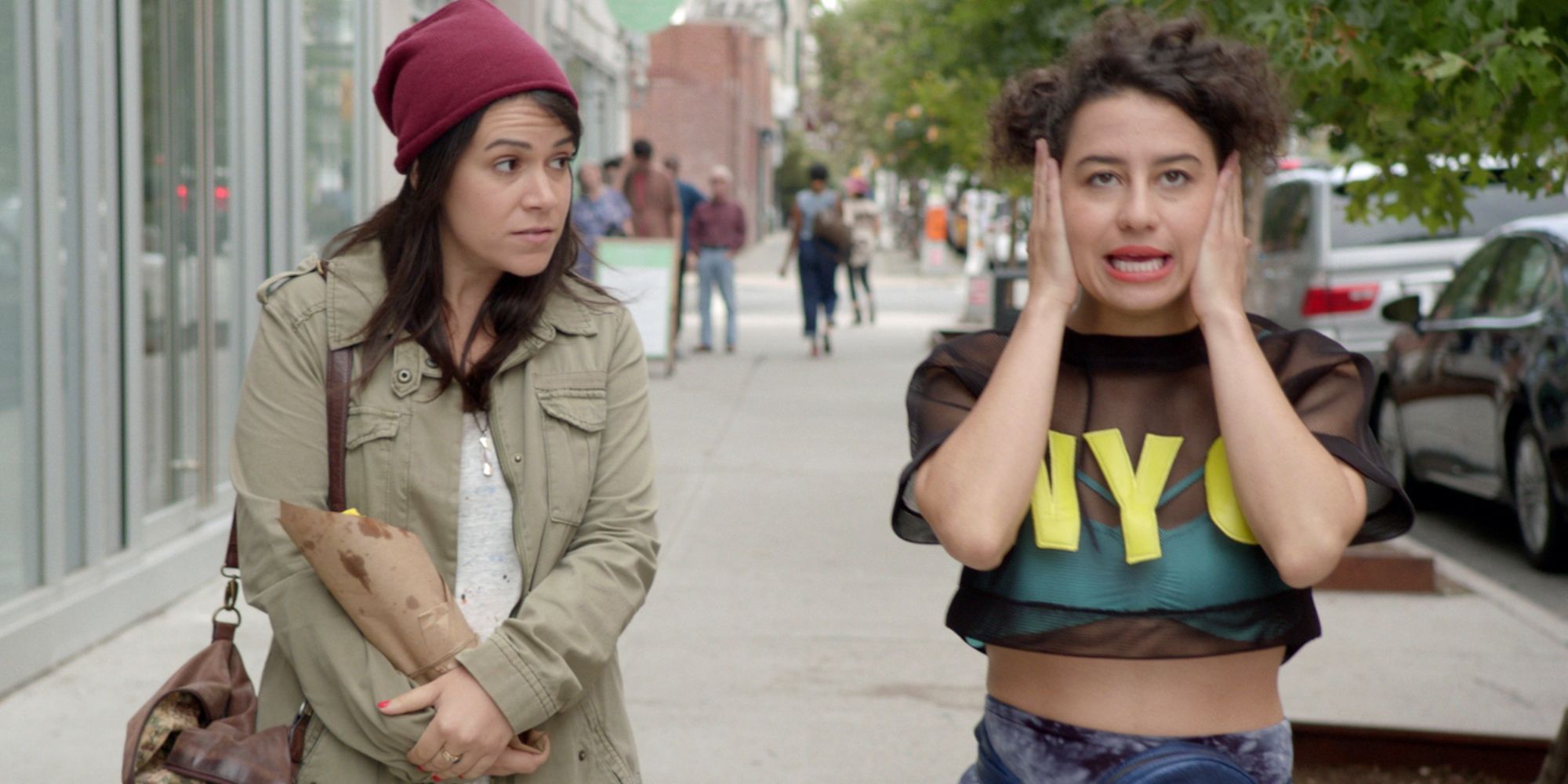 Broad City stars Ilana Glazer and Abbi Jacobson as two twenty-something best friends, also named Ilana and Abby. Based on the eponymous web series, the show chronicles their adventures in New York City as they navigate life while getting into increasingly bizarre situations.
RELATED: The Best Slacker Sitcoms, According To Rotten Tomatoes
Ilana and Abbi are icons of the millennial generation. They are lost, struggling, occasional slackers whose intentions don't always match their actions. However, Ilana and Abbi are perennially relatable and sympathetic, thanks mainly to Glazer and Jacobson's outstanding performances and writing, which makes these two chaotic girls likable, interesting, and compelling. Ilana and Abbi are the voices of a generation; they might be unintelligible, muffled voices drowned by a large crowd of bystanders that arrived at their surroundings after confusing them for street artists, but they are icons nonetheless.
8
Grace Hanson and Frankie Bergstein — 'Grace and Frankie' (2015-2022)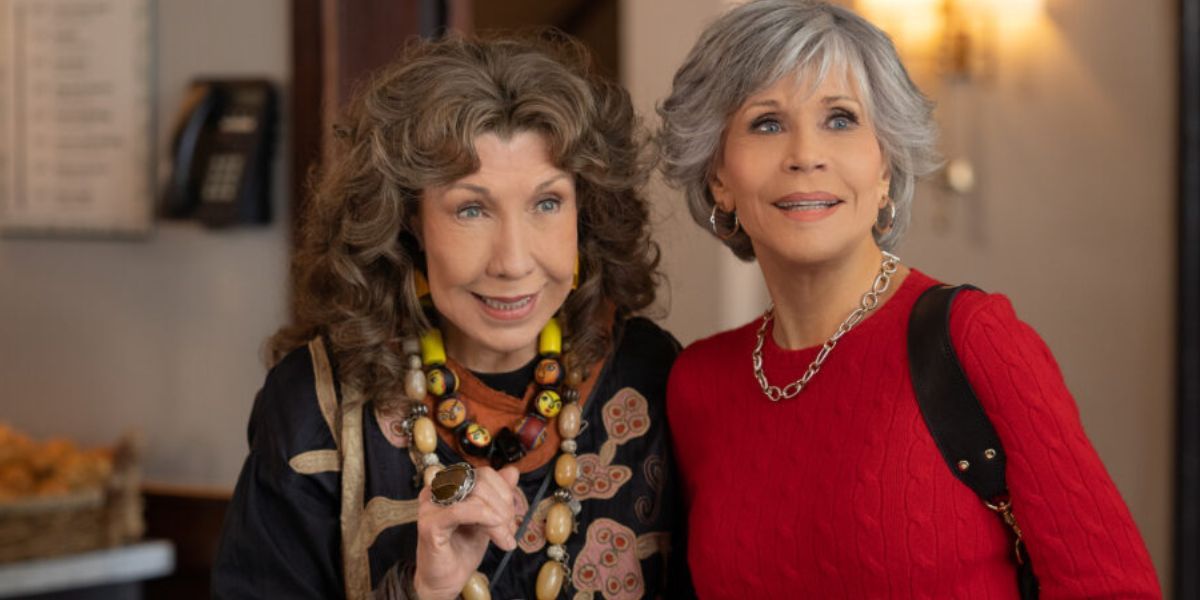 Netflix scored one of its first major hits with the sitcom Grace and Frankie. Jane Fonda and Lily Tomlin star as the titular characters, two women who become closer after their husbands leave them for each other. The show sees their friendship grow as they go into business together.
Grace and Frankie were one of television's best comedy duos. A classic odd couple, the unlikely friends brought out the best in each other, with the roles allowing Tomlin and Fonda to go all-in on the series' wacky adventures. Grace and Frankie marched to their own beat, allowing each other to explore their sexual and professional lives with unabashed and non-judgmental freedom. The duo was a breath of fresh air, especially for Netflix's library of uneven shows many people have never heard of. Fonda and Tomlin brought prestige and gravitas to the show, imbuing Grace and Frankie with humor and dignity while providing audiences with two genius characters that proved there's no age limit when it comes to being fun, funny, and sexy.
7
Michael — 'The Good Place' (2016-2020)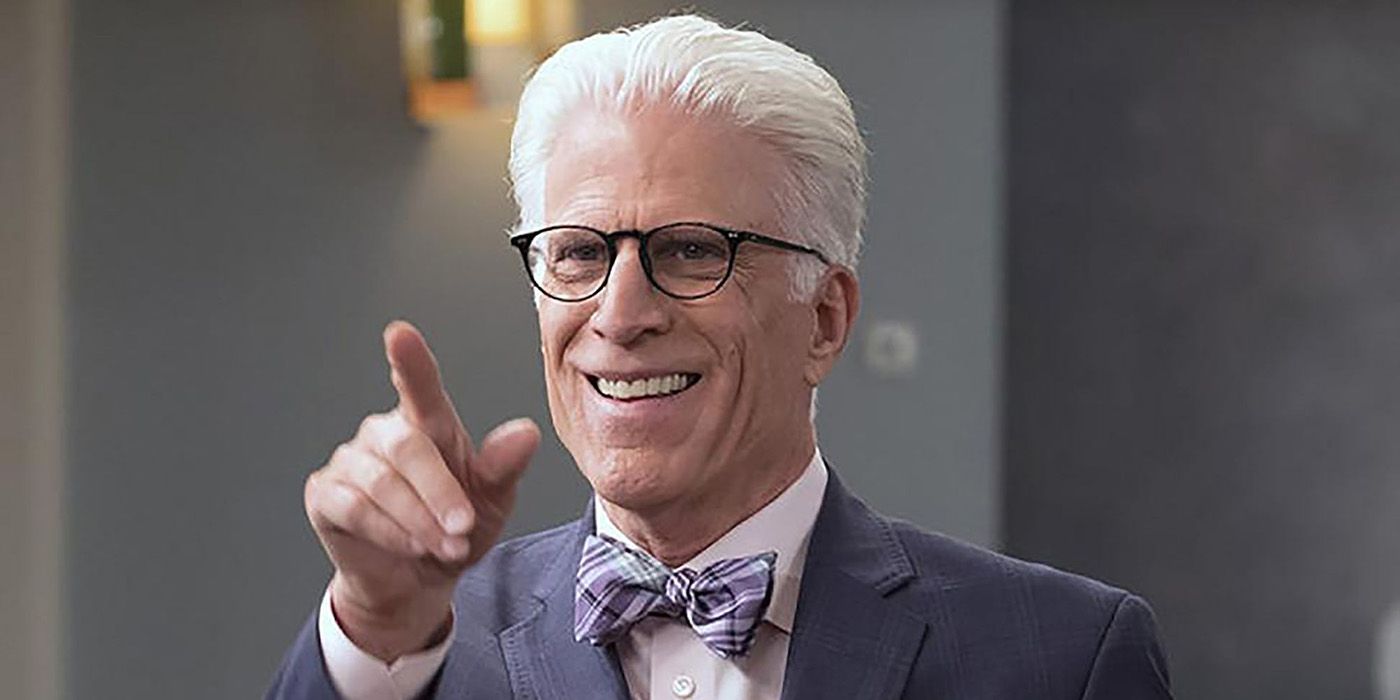 Ted Danson was already a television icon when The Good Place started. However, the sitcom provided him with another memorable character to further cement his legacy. Originally introduced as the "architect" in the characters' Good Place utopia, Michael is soon revealed as a devil manipulating them for his nefarious purposes.
RELATED: 10 Best Shows Like The Good Place Every Fan Might Enjoy
Charming, witty, and with a bizarre obsession for humanity's most mundane distractions, Michael is wickedly funny. Danson makes the most of his time as the cunning demon, delivering a terrific comedic performance that earned him critical acclaim, including three Emmy nominations. It isn't easy for an actor to disappear into a role after playing a tv legend for so long, but Danson effortlessly fit into Michael's polished shoes, becoming an icon for a new generation.
6
The Belchers — 'Bob's Burgers' (2011-)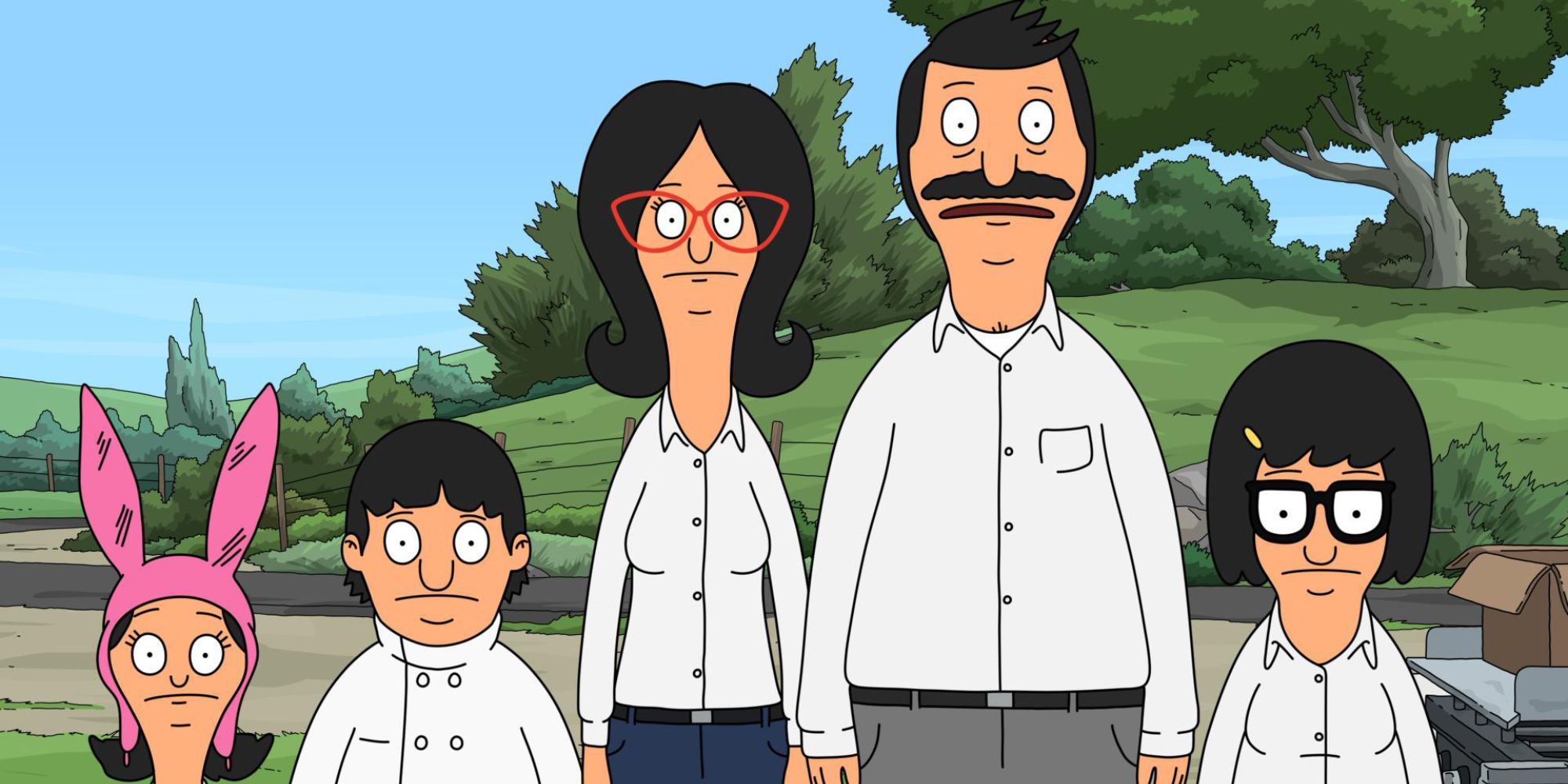 The Belchers is a worthy addition to the now-infamous pantheon of chaotic animated sitcom families. Bob's Burgers is about a family — father Bob (H. Jon Benjamin), mother Linda (John Roberts), and children Tina (Dan Mintz), Gene (Eugene Mirman), and Louise (Kristen Schaal) — who own a burger restaurant and constantly go on many convoluted and dysfunctional adventures.
Unlike many other animated sitcoms, Bob's Burgers still feels fresh, daring, and, above all, hilarious. Although it isn't afraid to explore darker storylines, Bob's Burgers has too much sympathy for its characters to reduce them to walking punchlines. That alone makes the Belchers stand out compared to other animated families; they are erratic and accident-prone, but there is a genuine bond tying them together; Bob's Burgers isn't afraid to get emotional with the family. Furthermore, the Belchers' distinctive characterizations and memorable storylines turn them into some of modern television's most entertaining and unique figures.
5
Janine Teagues — 'Abbott Elementary' (2021-)
Overly positive characters can get tiresome pretty quickly. However, Abbott Elementary's Janine Teagues avoids this unfortunate fate by having more layers to her characterization besides unrelenting positivity. Played by series creator and writer Quinta Brunson, Janine is Abbott's beating heart, a perky second-grade teacher at a poorly-funded public school.
Janine is not only one of the funniest characters in Abbott Elementary but also its unbreakable spirit. Janine is plucky, resourceful, silly, occasionally messy, and unafraid to explore her more ridiculous side; in short, she is Abbott Elementary embodied and a modern sitcom icon in the making.
4
Moira Rose — 'Schitt's Creek' (2015-2020)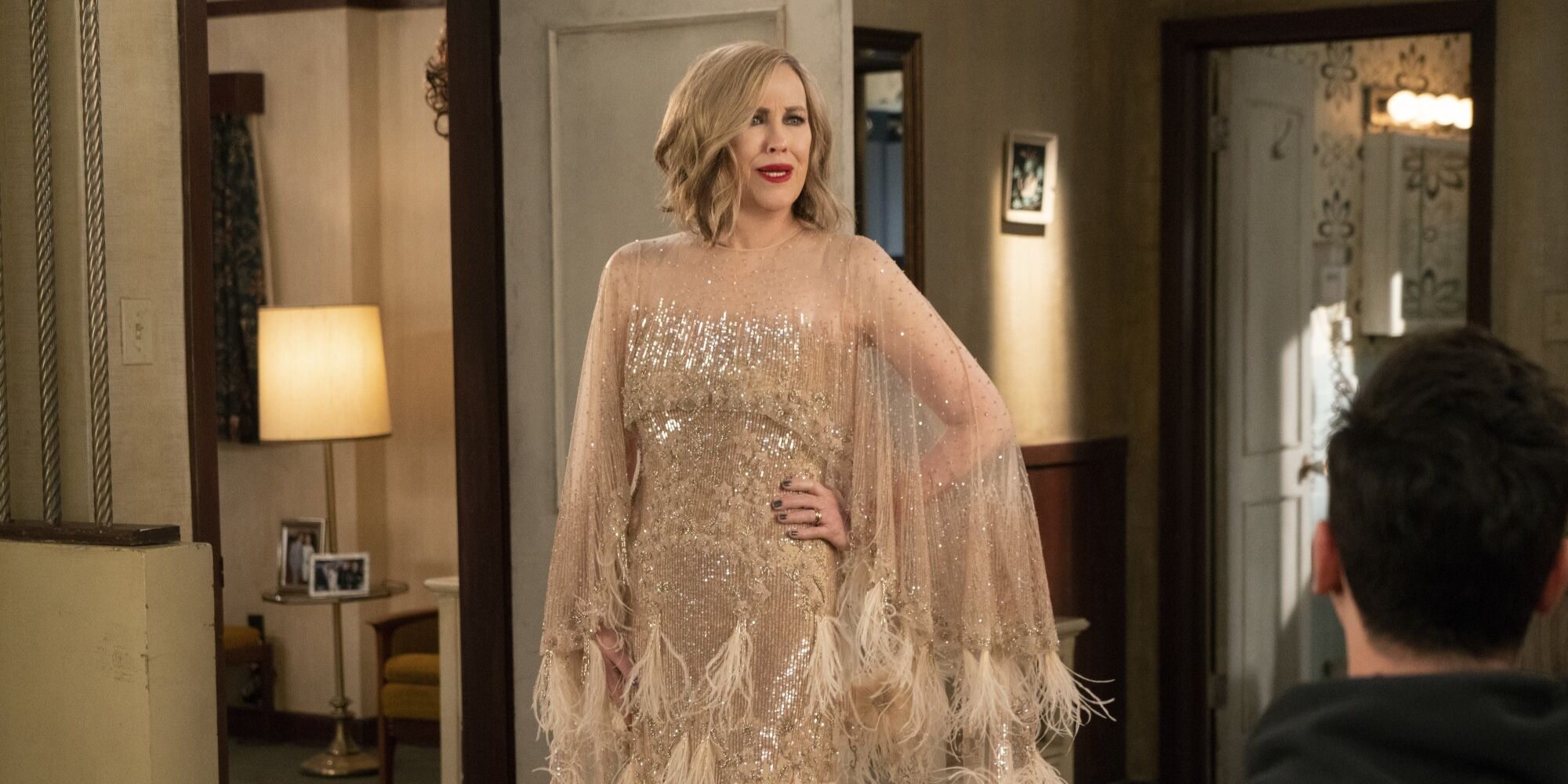 Eloquence takes shape in Moira Rose. Played with exacerbated gusto by the illustrious Catherine O'Hara, Moira is the matriarch of the Rose clan, an eccentric former soap opera star and socialite forced to move to the town of Schitt's Creek after losing her fortune.
What is there to say about Moira Rose's larger-than-life persona? The speech! The gestures! The wigs! O'Hara makes a scrumptious meal out of every tiny line delivery, crafting a sidesplitting portrayal that already ranks among the best in modern television. Whether pettifogging with Jocelyn or being positively bedeviled by the pressures of small-town life, Moira is a true diva of the small screen.
3
Ava Coleman — 'Abbott Elementary' (2021-)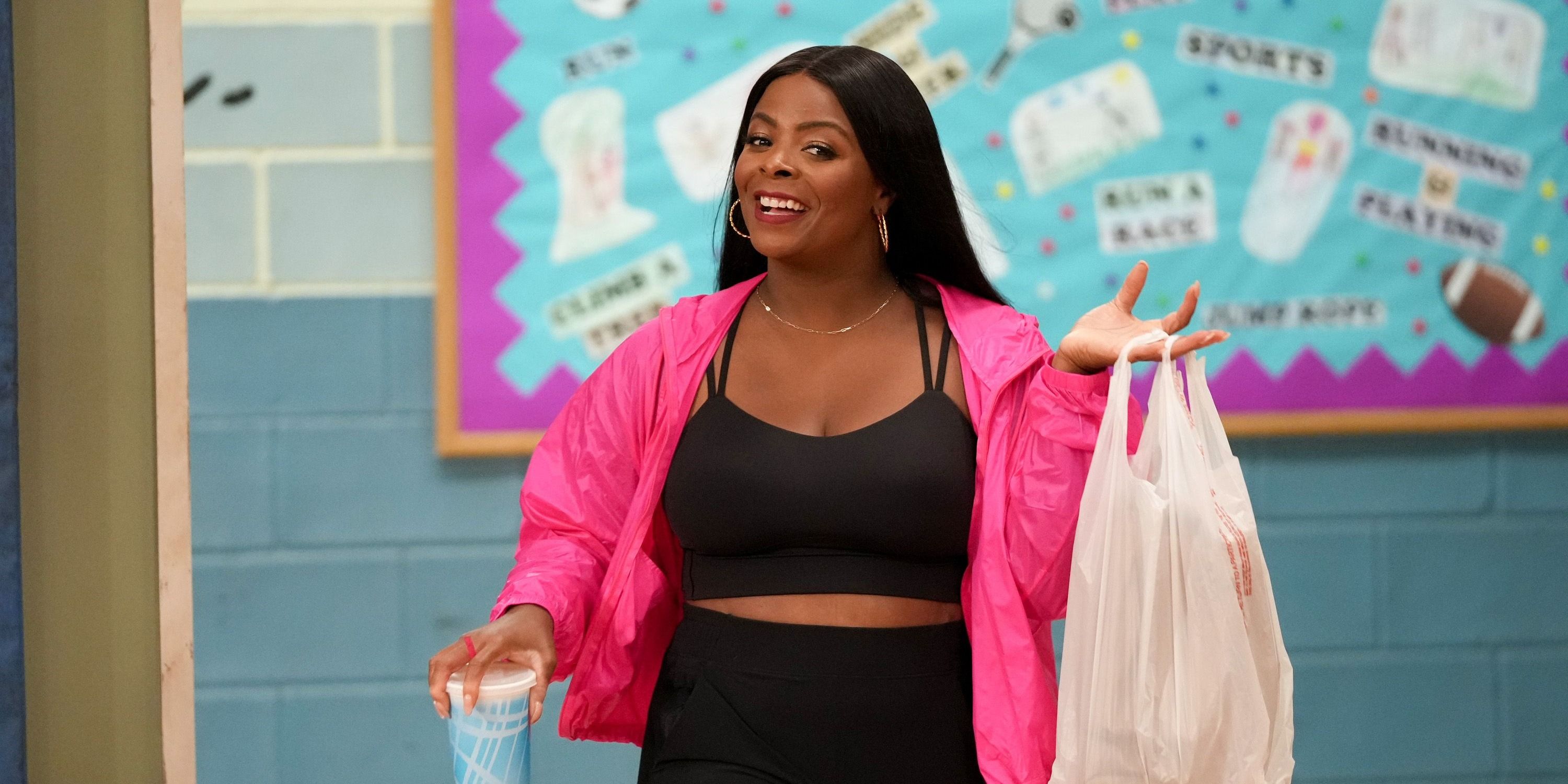 Abbott Elementary has a unique gift for turning characters that could easily be annoying into masterful creations of comedic genius. Half of the job is the show's brilliant writing, but the other half rests solely on the talented cast of actors, who brilliantly handle and module the material. Ava Coleman is the perfect example.
RELATED: 10 Eccentric Characters Who Would Be Great On A Reality Show
Janelle James plays Ava, Abbott's irresponsible, detached, flamboyant headmistress who's more concerned with clothes and men than her school duties. Ava is loud, rude, selfish, inconsiderate, and utterly unqualified for her job. However, James plays up the character's absurdity, turning her into a vibrant and never-ending source of comedy that steals every scene she's in. Ava is Abbott Elementary's breakout character, a sitcom legend in the making worthy of standing next to the Phoebes and Elaines of the comedy world.
2
Titus Andromedon — 'Unbreakable Kimmy Schmidt' (2015-2019)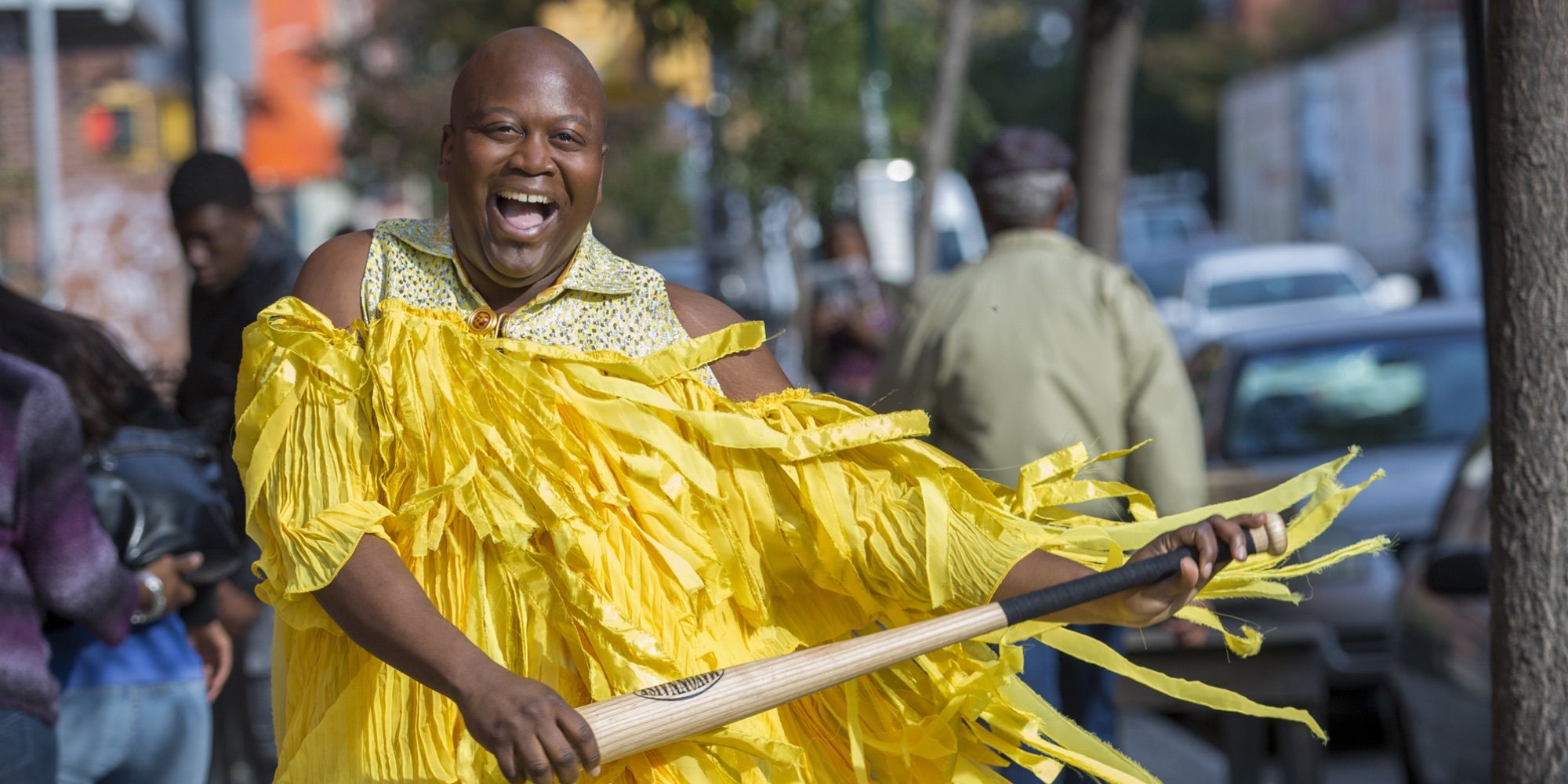 Unbreakable Kimmy Schmidt was among Netflix's first sitcom successes. The show starred Ellie Kemper as the titular character, a woman rescues after fifteen years with an underground cult. Wanting to experience life for the first time, Kimmy ventures to New York, where she rooms with struggling, flamboyant actor Titus Andromedon.
The ever-underrated Tituss Burgess plays Titus Andromedon with campy delight. Melodramatic and selfish but kind-hearted, Titus Andromedon is among the finest comedic creations of the new millennium. Titus could easily be a joke, a character far too outlandish to take seriously; however, Burgess brings some much-needed humanity to his characterization, turning Titus Andromedon into a Goliath of comedy.
1
BoJack Horseman — 'BoJack Horseman' (2014-2020)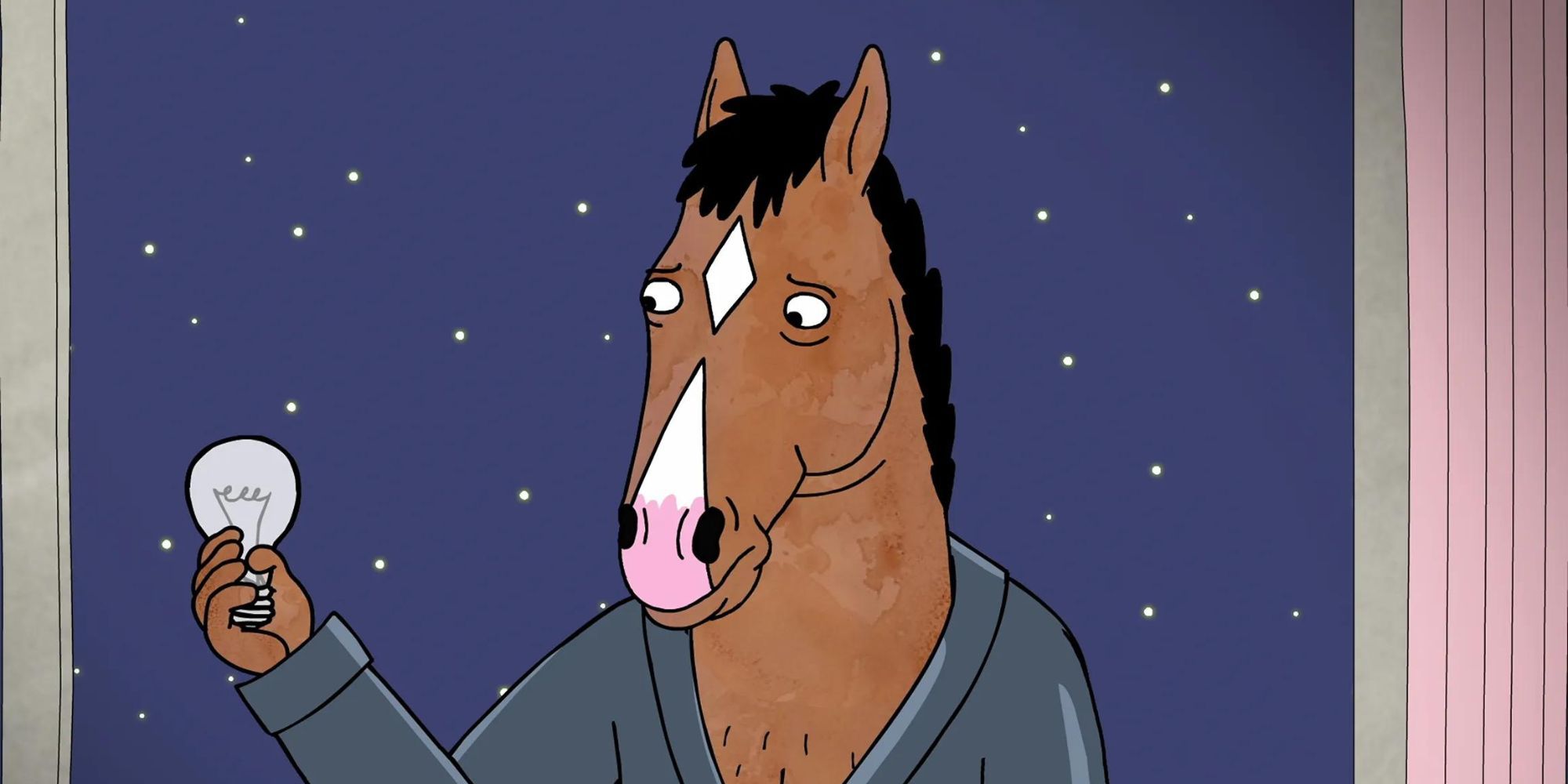 Few comedy series have been so compelling and insightful in portraying such an array of issues as BoJack Horseman. The plot centers on the titular character, a faded sitcom star trying to stage a comeback by writing an autobiography while struggling with his declining mental health.
Deftly blending dark comedy, satire, pathos, and sympathy, BoJack Horseman is arguably the best sitcom on Netflix. BoJack is a complex and fascinating character full of contradictions: depressive, self-interested, self-loathing, and narcissistic, BoJack is the clash between humor and tragedy, a creature that audiences can simultaneously relate to and be appalled by. BoJack is not an easy character to get used to, and it's a true testament to voice actor Will Arnett and the show's writers that he has become such a crucial part of modern pop culture.
KEEP READING:10 Best Sitcoms Of The 21st Century, Ranked