Whether she is filming a movie, taking part in an iconic The Late Late Show "Carpool Karaoke" episode, or putting on a show on one of the world's most legendary stages, Jennifer Lopez is arguably one of the most well-known names and faces in the music industry, and also one of the highest-paid Latina actresses in the history of Hollywood.
There is hardly any way to deny Lopez's incredible gifts, as those extend from stages to the big screen. Nevertheless, what may come as a surprise to some is just how talented the pop star is in the acting field, having even made a name for herself as an actress before pursuing music. While JLo has partaken in countless exciting projects, bringing to life diverse characters, we look back at some of her most memorable roles, from romantic comedies like Marry Me to the crime dramedy Out of Sight.
20
'Monster-in-Law' (2005)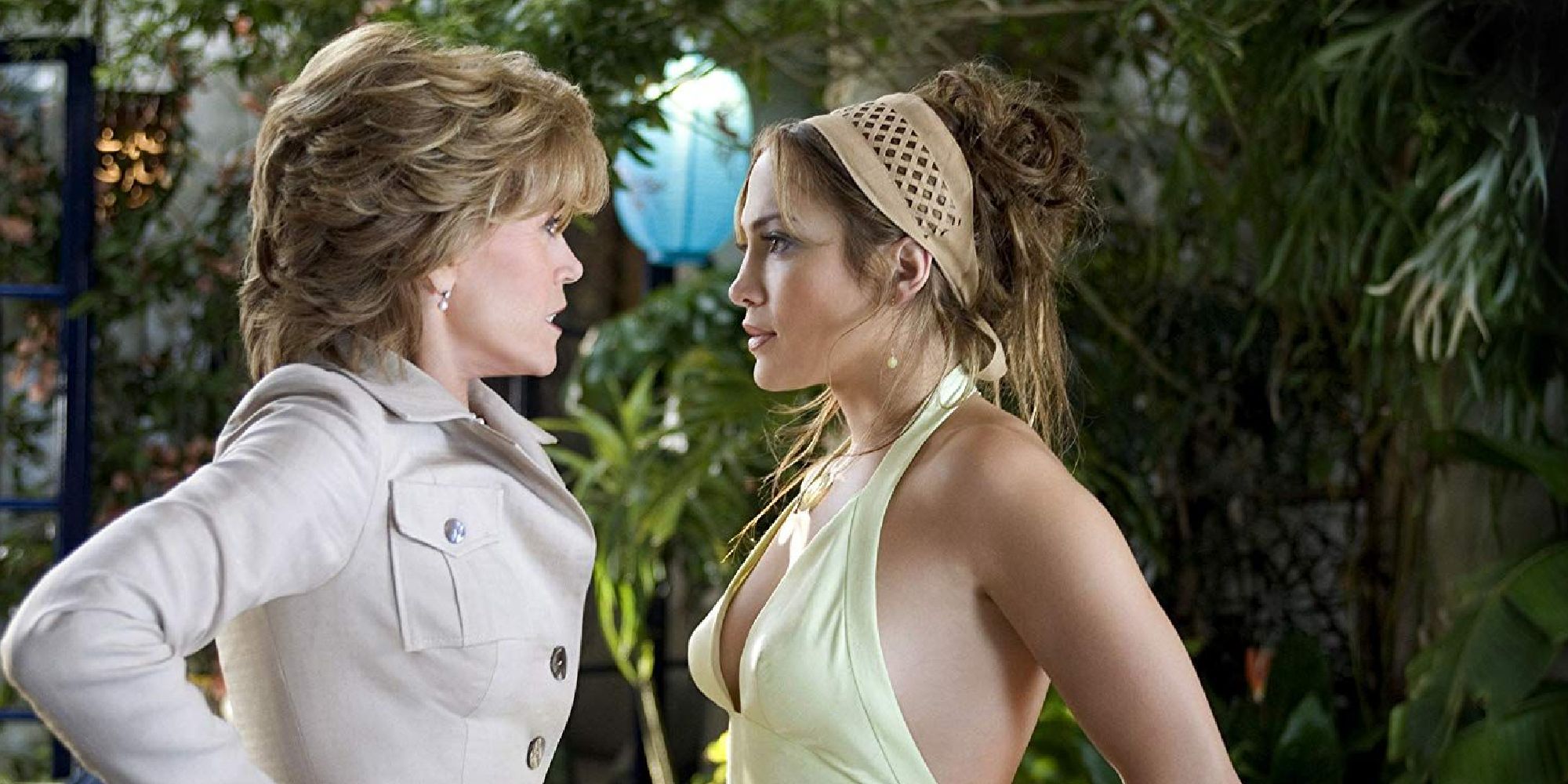 In Robert Luketic's rom-com, Lopez plays Charlotte, a simple young woman who ends up meeting the man of her dreams (Michael Vartan) only to discover that his mother, played by the iconic Jane Fonda, will do anything to bring an end to their relationship.
Monster-in-Law is not unlike anything audiences have probably ever seen — its premise isn't exactly innovative, nor are its characters three-dimensional. Nonetheless, despite its lack of depth, this rom-com makes for an entertaining watch and aids viewers in keeping boredom at bay.
19
'The Wedding Planner' (2001)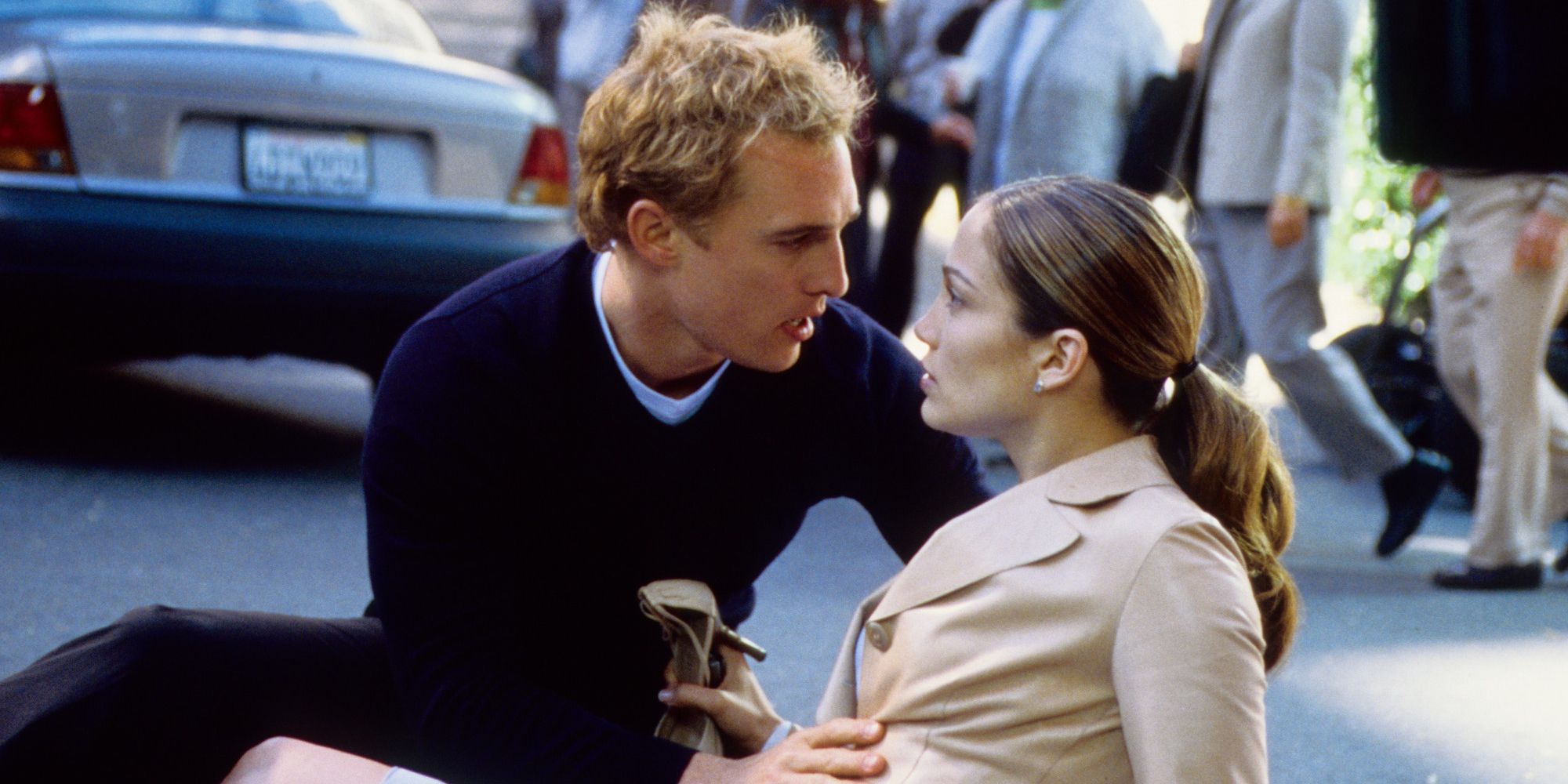 Released in 2001, The Wedding Planner co-stars Matthew McConaughey as Lopez's love interest. In this box-office hit, Lopez plays Mary Fiore, a wedding planner who knows all about love and glamour. Still, when the hard-working protagonist falls for a handsome doctor, her life takes a wild turn.
While it garnered many mixed reviews, Adam Shankman's film is an enjoyable and lighthearted rom-com that can sometimes be really predictable. It was a huge financial success, though—cementing Lopez's status as a multihyphenate at the same time her music dominating charts.
18
'Second Act' (2018)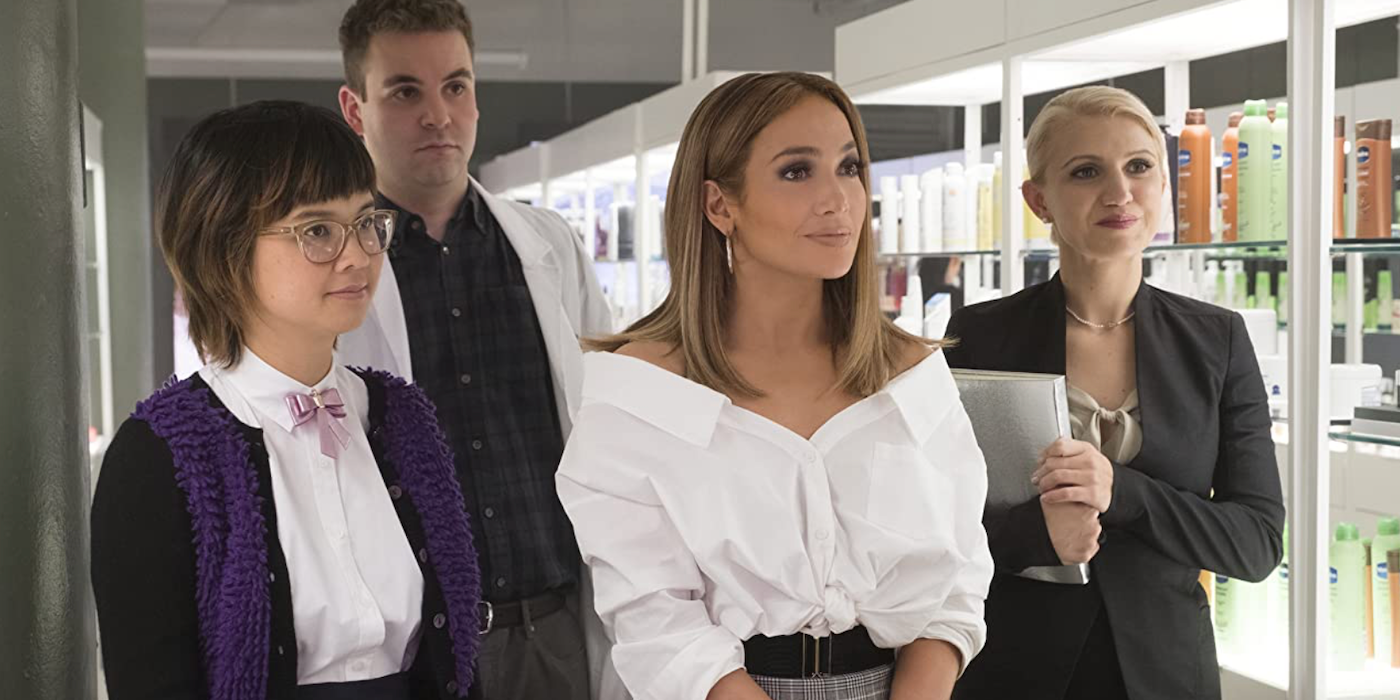 Flashing a few years forward, Second Act follows almost 40-year-old Maya Vargas, the assistant manager at a value grocery store where she has been working for the last 15 years. In Peter Segal's flimsy comedy, JLo's character takes a shot at reinventing her life, showcasing that it is never too late to do such a thing.
RELATED: Jennifer Lopez's Comedies Ranked from 'The Back-Up Plan' to 'The Wedding Planner'
While Lopez's magnetic presence and charm are undeniable, this typical romantic comedy may not appeal to everyone due to its cheesy moments that can be slightly hard to follow. However, Second Act provides escapism and conforms with the expectable Jennifer Lopez rom-com.
17
'Anaconda' (1997)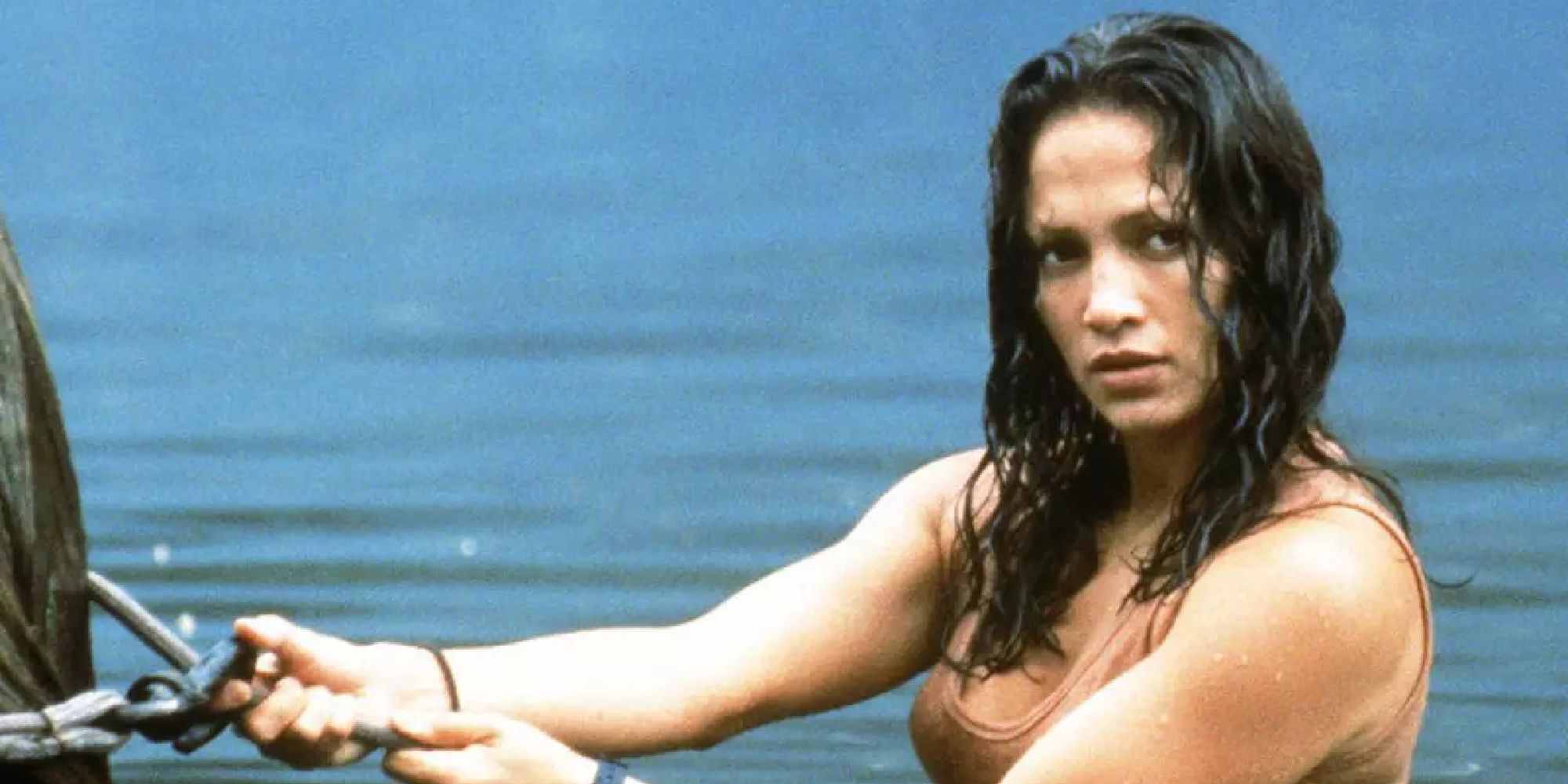 Centering on a documentary team (Lopez is filmmaker Terri Flores) who travels through the mysterious Amazon jungle in search of a forgotten tribe but ends up finding something much more valuable in the meantime, Anaconda is a popular Luis Llosa mystery thriller.
RELATED: 'Anaconda' Reboot In the Works from 'Snow White and the Huntsman' WriterThe 1997 feature is possibly one of the most well-known JLo films, as well as a campy classic of the genre. While it falls under the "so-bad-they're-good" category for some, others can't help gushing over the thrills and chills the film delivers.
16
'Maid in Manhattan' (2002)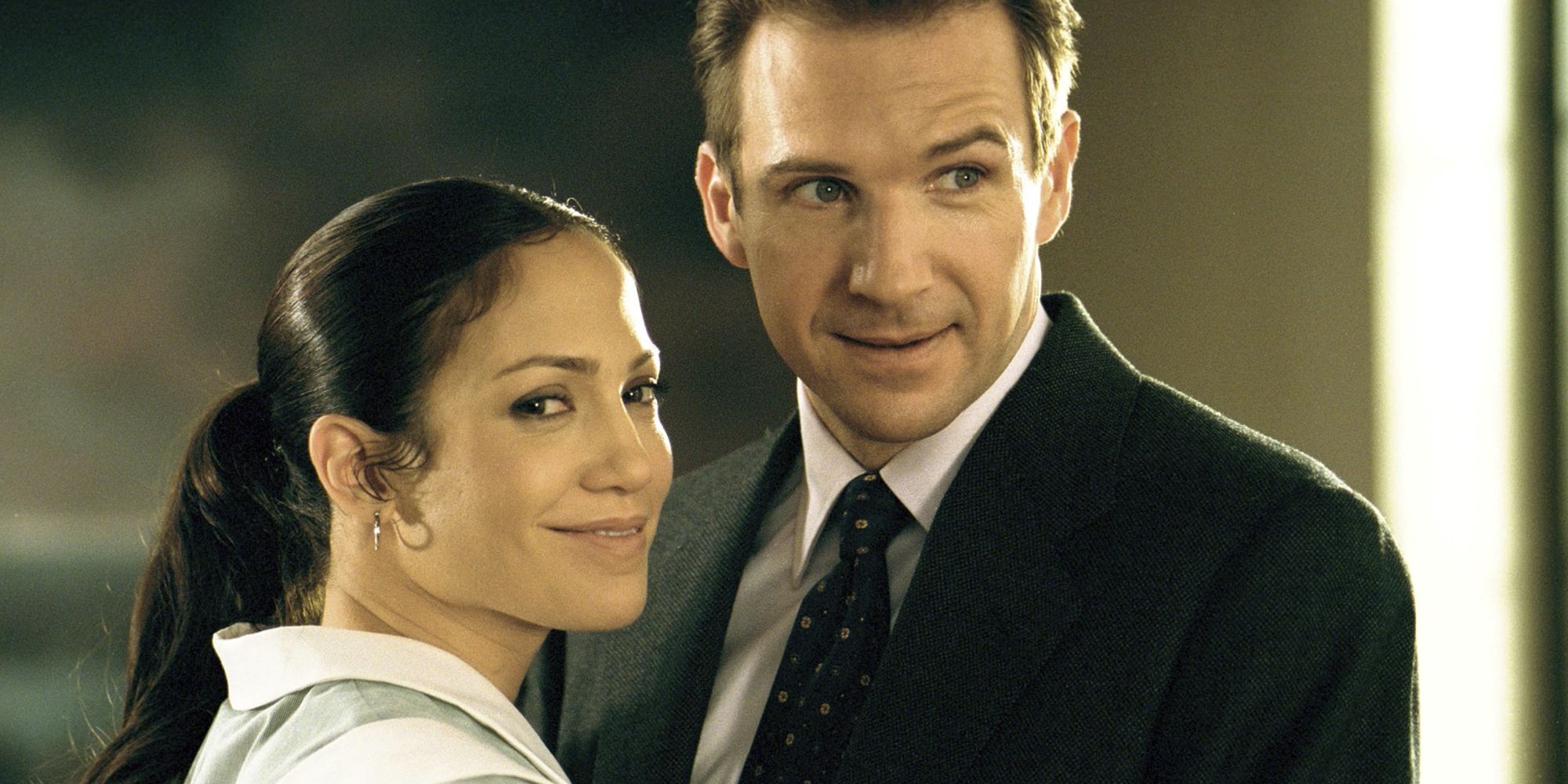 Wayne Wang's New York City rom-com illustrates the beginning of a relationship between a Senatorial candidate (Ralph Fiennes) and a single mother who works as a maid (Lopez). The two meet by chance when Marisa is trying on a rich woman's dress, sending out the wrong message.
Maid in Manhattan is hardly an all-time great rom-com, but it offers a good time at the movies to the target audience. Tepid chemistry between the two stars and predictable plot were cited in the more mixed reviews.
15
'Parker' (2013)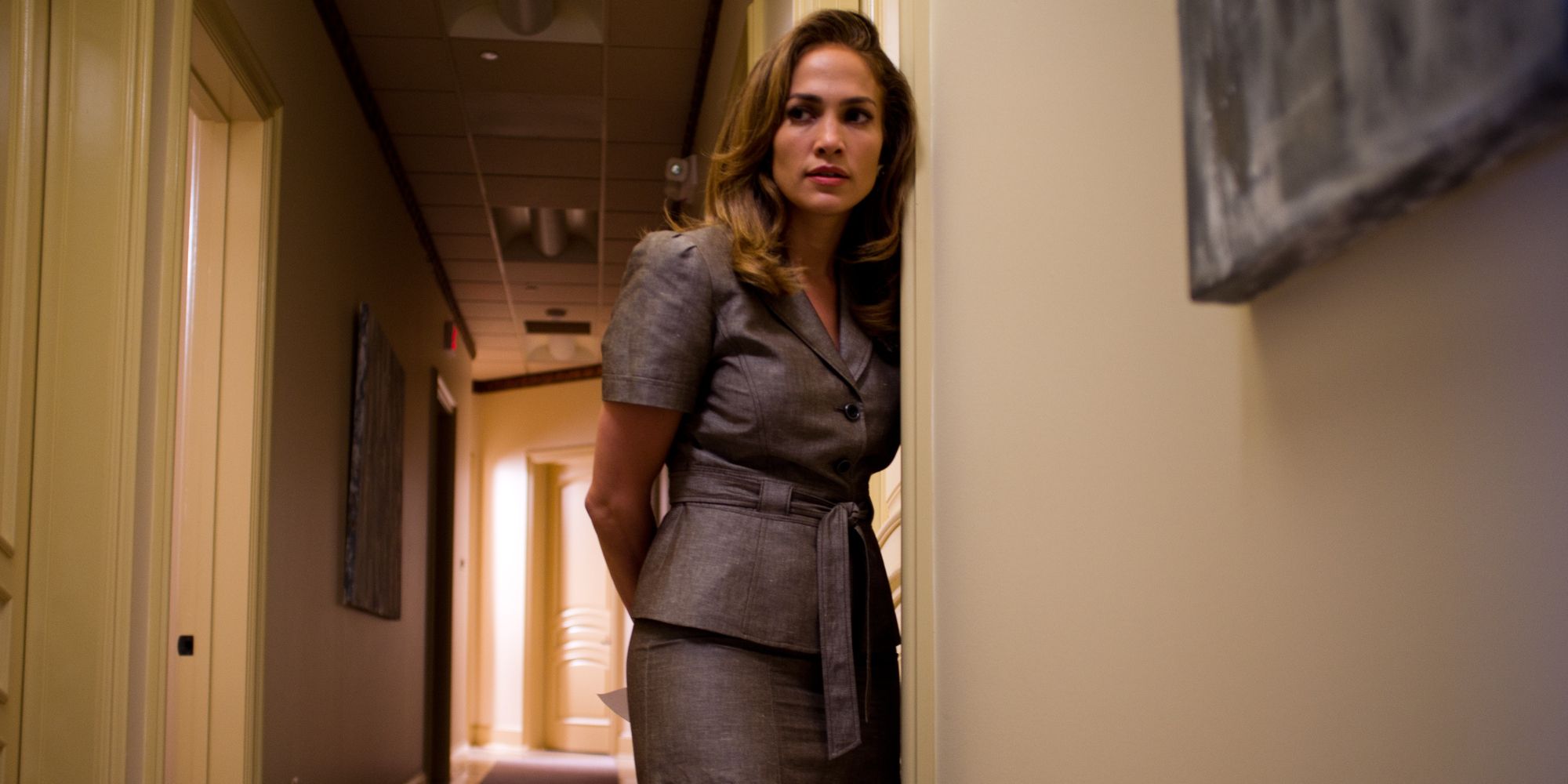 In this 2013 film, JLo is an unsuccessful, struggling real-estate agent living with her mother (Patti LuPone). Eventually, she forms an unlikely alliance with a thief (Jason Statham) and an entertaining storyline unfolds.
Contrasting with the previously mentioned film, Paker actually counts on good chemistry between the two leads. The movie is adapted from Flashfire, the 19th "Parker" novel written by DonaldWestlake. While it doesn't offer audiences a groundbreaking plot, it keeps things exciting through and through.
14
'Enough' (2002)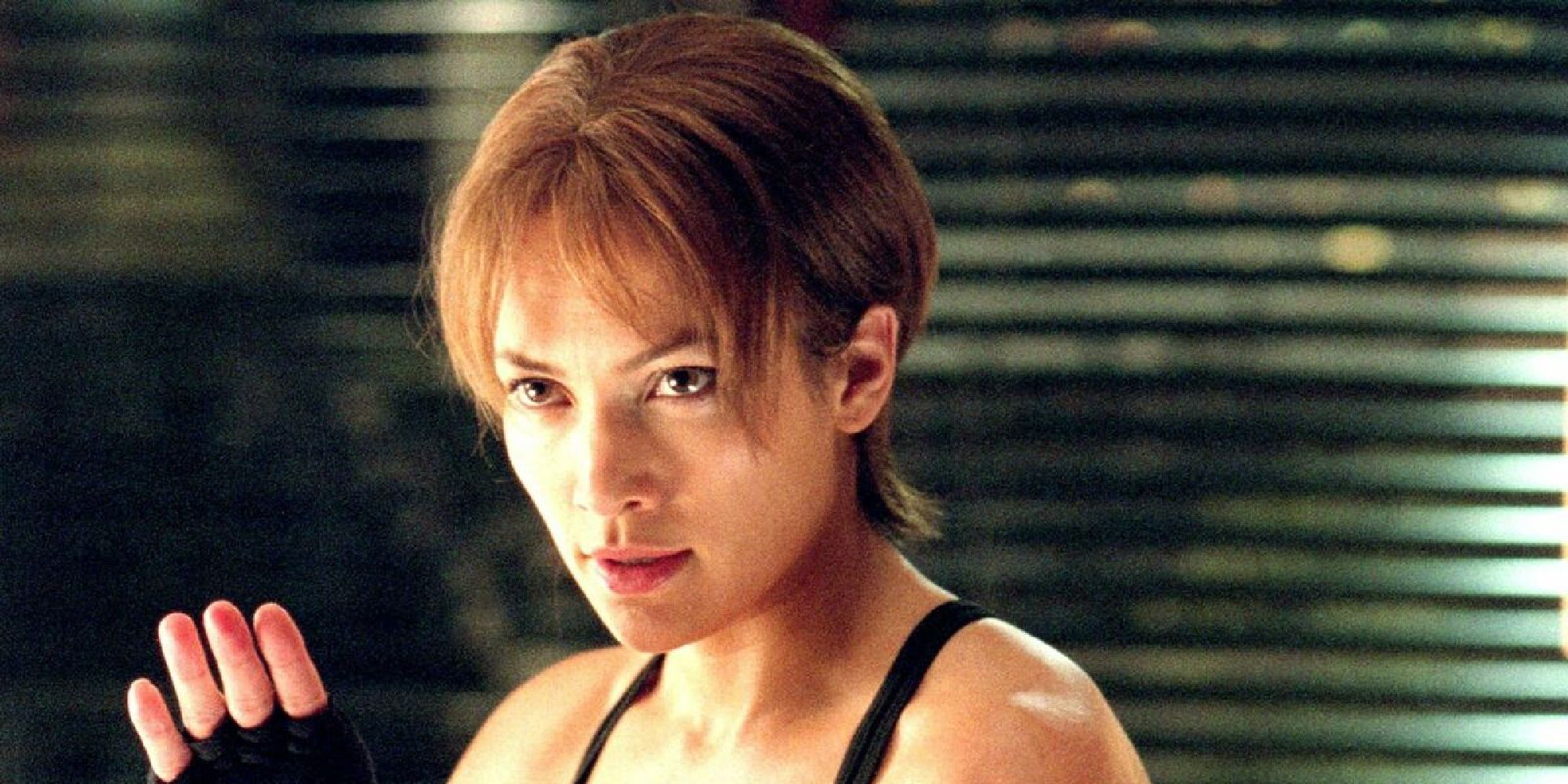 When Lopez's waitress Slim Miller finds out that the man she married is far from being who she thought he was, she attempts to escape an abusive relationship by resorting to the only option she has left: empowering herself in the meantime in order to battle her husband.
As the name suggests, Enough illustrates the scary attempt to put an end to an incredibly traumatic experience. The MichaelApted movie is not an easy watch for those who are familiar with the sensitive themes it tackles, and while it had the potential to be a slightly better flick, JLo's performance certainly makes it worth the while.
13
'The Mother' (2023)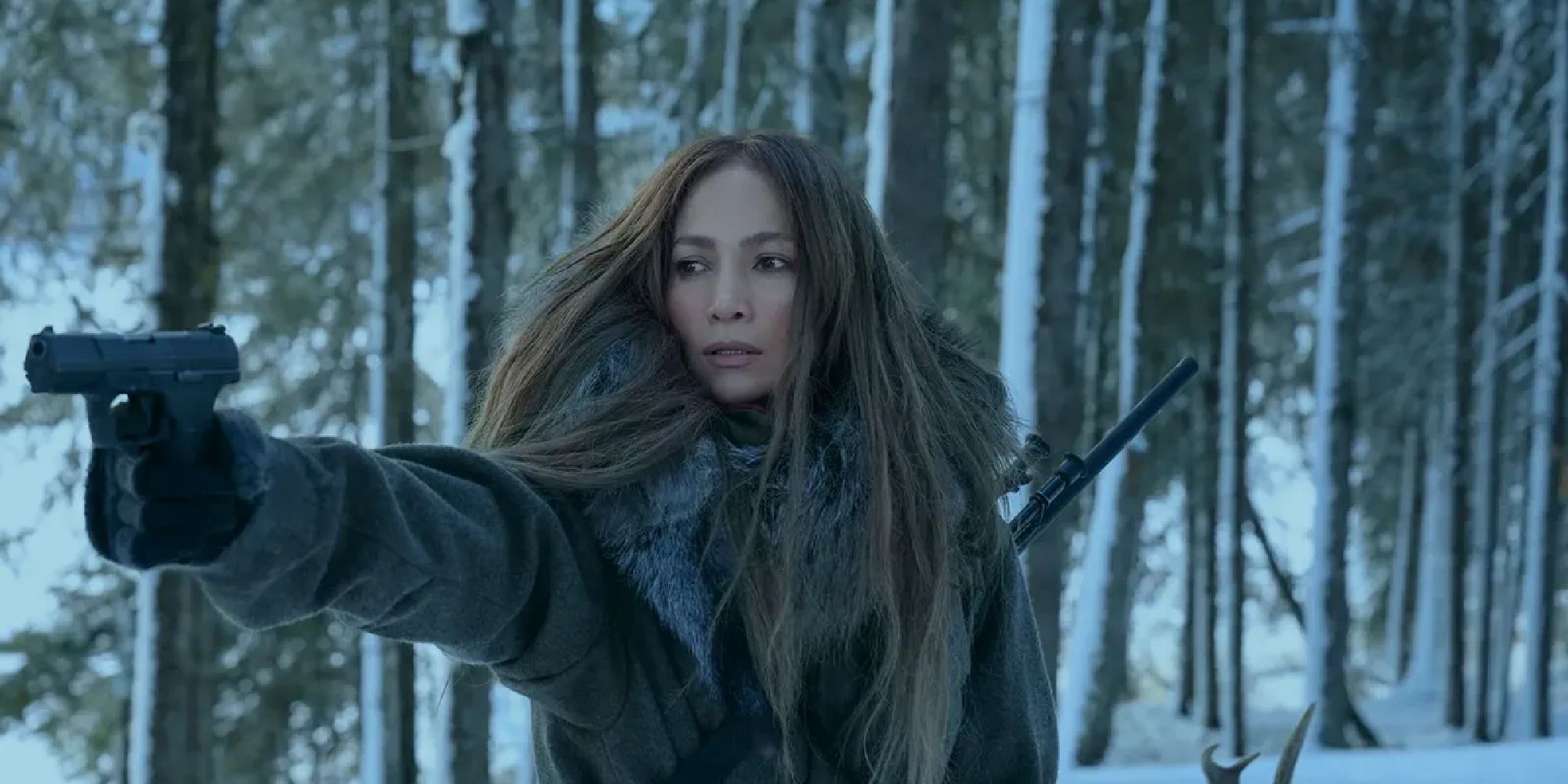 Jennifer Lopez's most recent project, The Mother, is a Netflix action thriller directed by Niki Caro. It centers on the star's unnamed U.S. operative character, a mother who comes out of hiding while escaping dangerous perpetrators in order to protect the daughter that she gave up earlier in life.
Featuring a good dose of explosive action scenes, The Mother provides audiences with an intriguing premise and an emotional, throw-down performance from Lopez, who is clearly the heart of the film. On the other hand, the film's writing and directing let down some audience members.
12
'Shotgun Wedding' (2022)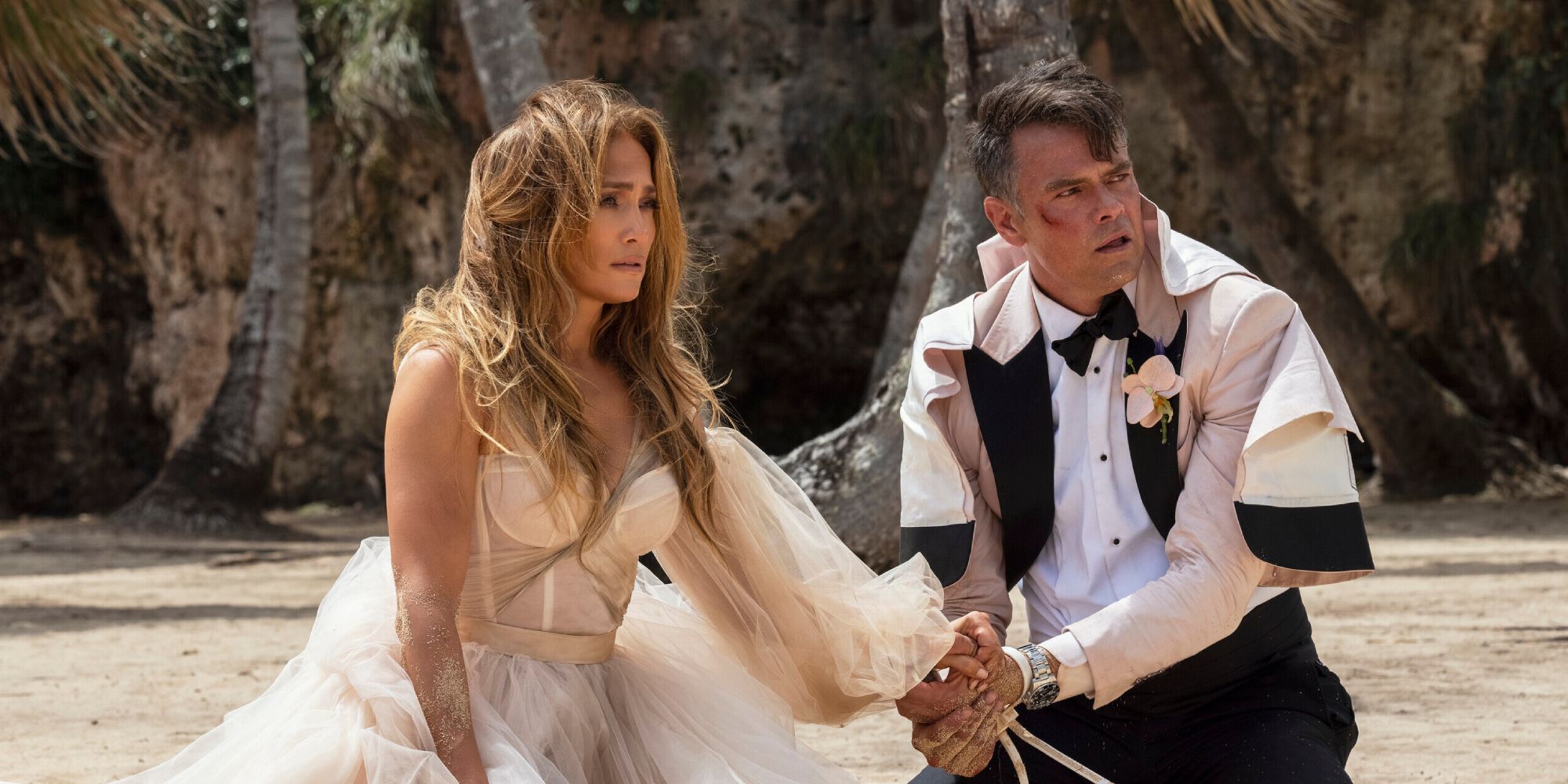 One of her most recent projects, Shotgun Wedding stars Josh Duhamel alongside the iconic star. It depicts a seemingly perfect destination wedding that takes a very unexpected twist: The entire party is taken hostage, and the bride and groom are left to save their loved ones.
RELATED: Movies About Wedding Disasters (or Near-Disasters)
What makes the Jason Moore movie an entertaining action comedy is its unlikely premise that may appeal to rom-com fans, as well as the chemistry between the leads. Despite being far from the best flick in the genre, it is a fun watch with exciting stunts.
11
'Marry Me' (2022)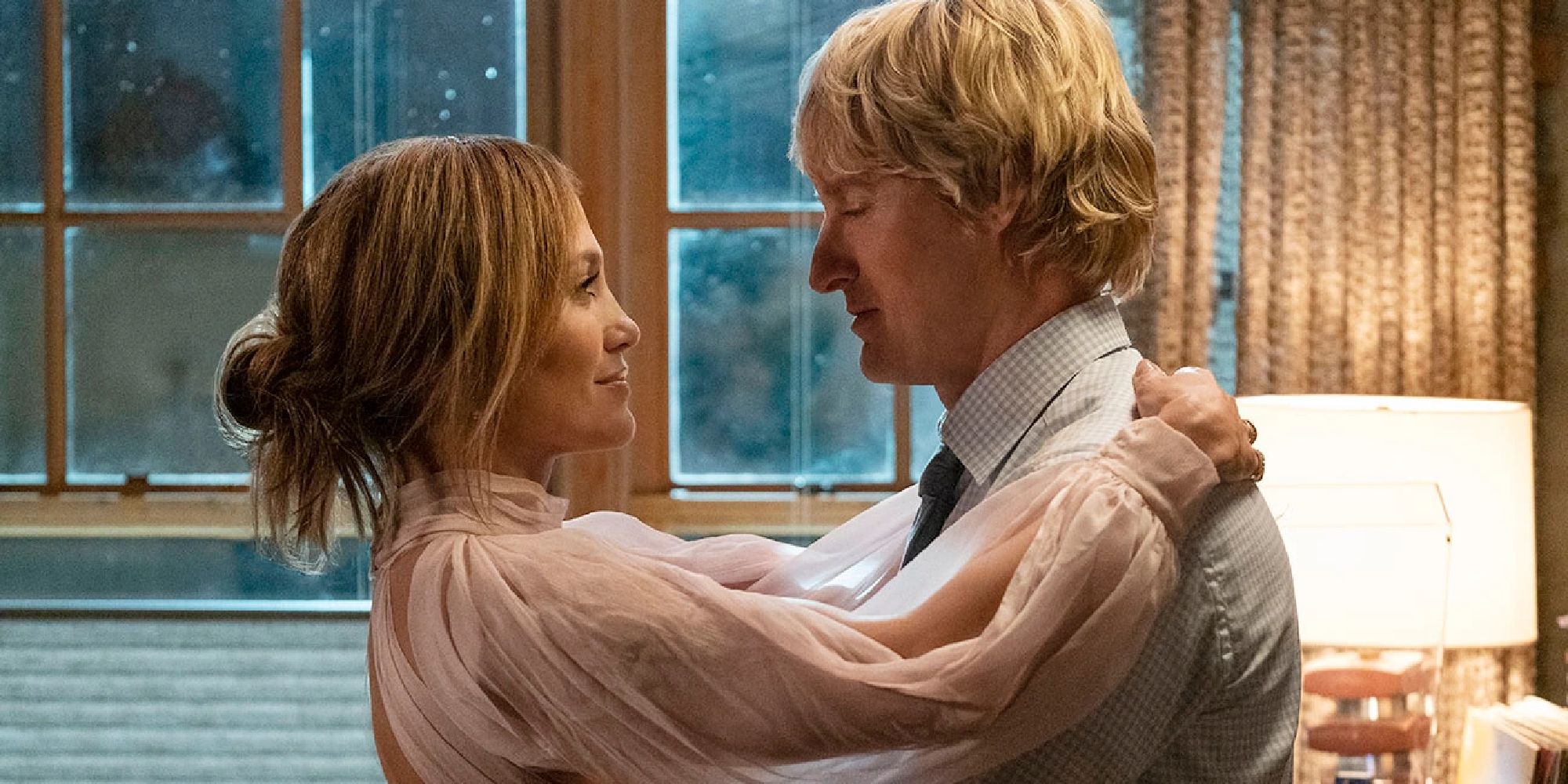 Lopez co-stars with Owen Wilson in yet another rom-com. Lopez and Maluma play pop superstars (regarded as the sexiest power couple on Earth) and also soon to be married in front of a crowd of fans — until Kat learns that the man of her dreams has been unfaithful. That's when she ends committing to marry a stranger in the audience instead.
Although Wilson and Lopez may come across as an unlikely on-screen couple, that is exactly what rom-coms often say about compatibility. Marry Me is assuredly a very fun-loving, lightweight, and lighthearted feature that may surprise fans of the genre and make them swoon.
10
'Shall We Dance?' (2004)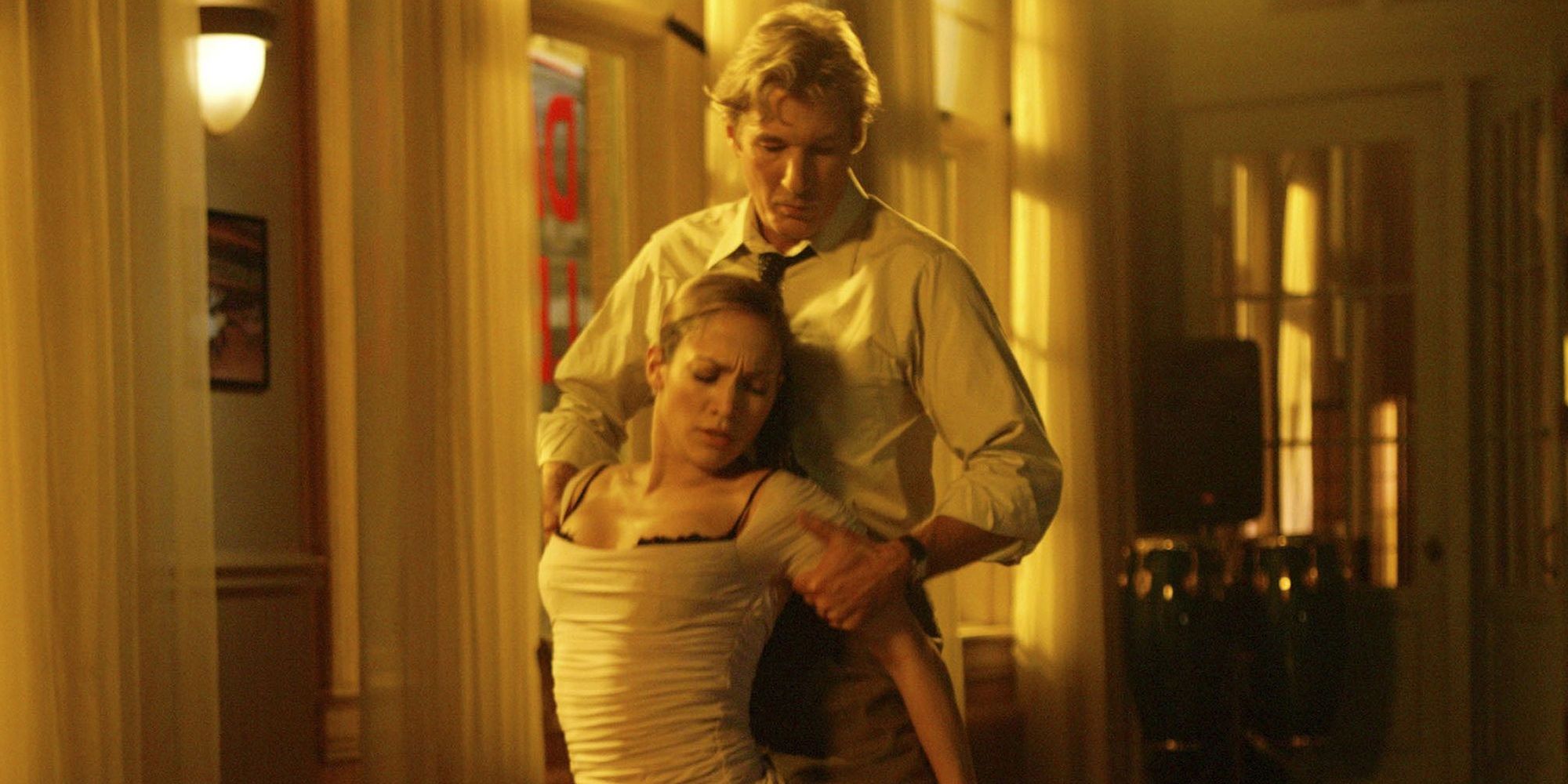 In this likable romance, Richard Gere is lawyer John Clark, who is also the pop star's romantic interest. Despite having the so-called perfect life, featuring a well-paid job and a loving family, Clark finds escapism in a dance studio, where he meets Paulina. In the meantime, his wife (Susan Sarandon) grows suspicious of his absences.
A remake of Masayuko Suo's Japanese film of the same name, Shall We Dance? is hardly as good as the original. Nevertheless, Peter Chelsom's take on the story is quite appealing; it joins two very attractive people together and offers a cheery narrative on the glamour of dance.
9
'An Unfinished Life' (2005)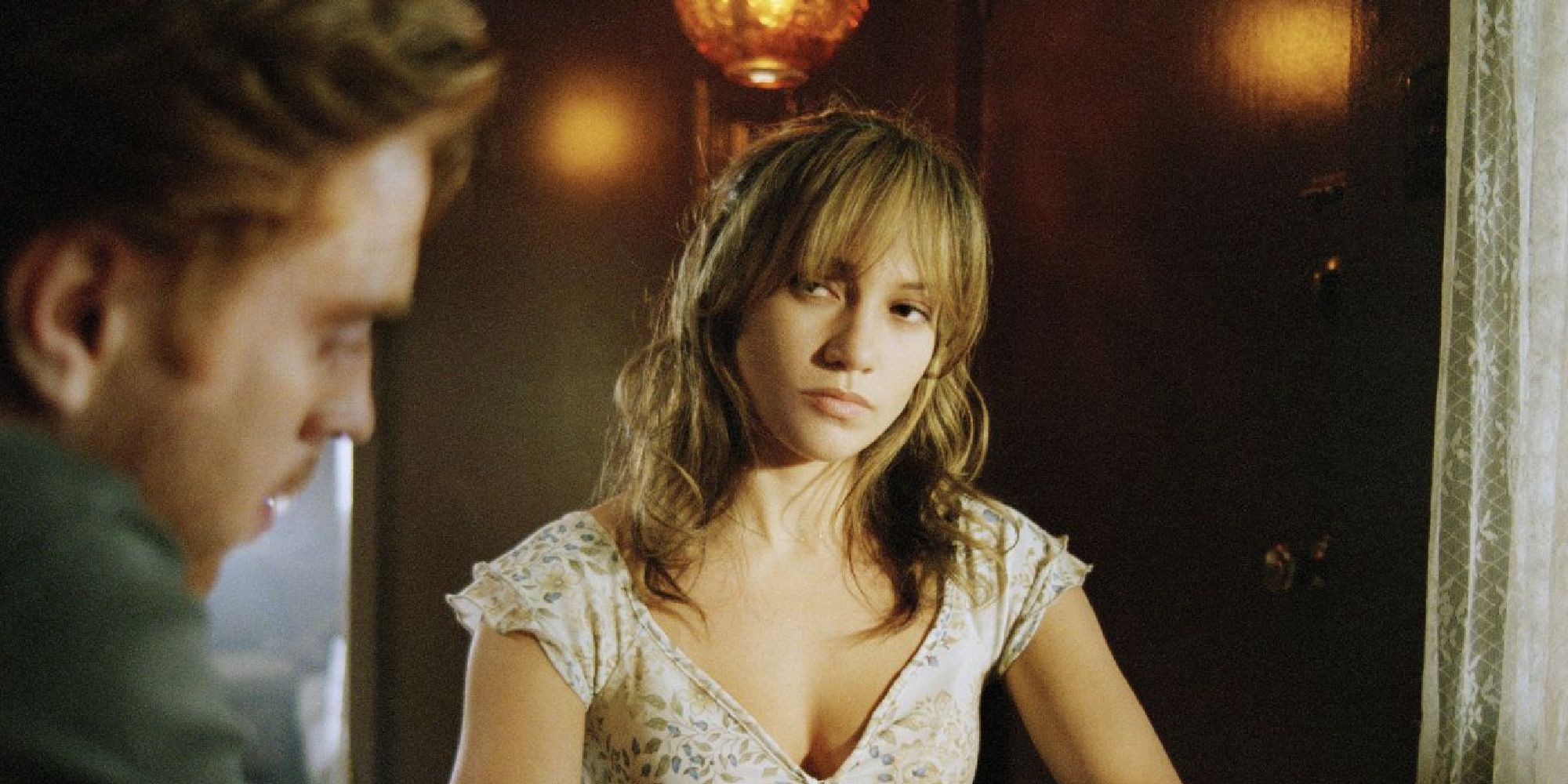 To escape an abusive boyfriend and provide care for her daughter, Lopez's Jean Gilkyson takes her little girl Griff (Becca Gardner) to the ranch outside of Ishawooa, Wyo, of her father-in-law (Robert Redford), from whom she has been estranged for a while now. Over time, the two ultimately grow closer than ever and attempt to heal a broken past.
An Unfinished Life provides viewers with a profound character study that also reflects on grief and the many different ways it can be experienced, as well as disjointed families. All in all, it is a well-worth-the-watch family drama by Lasse Hallström that is likely to resonate with some members of the audience.
8
'Blood and Wine' (1996)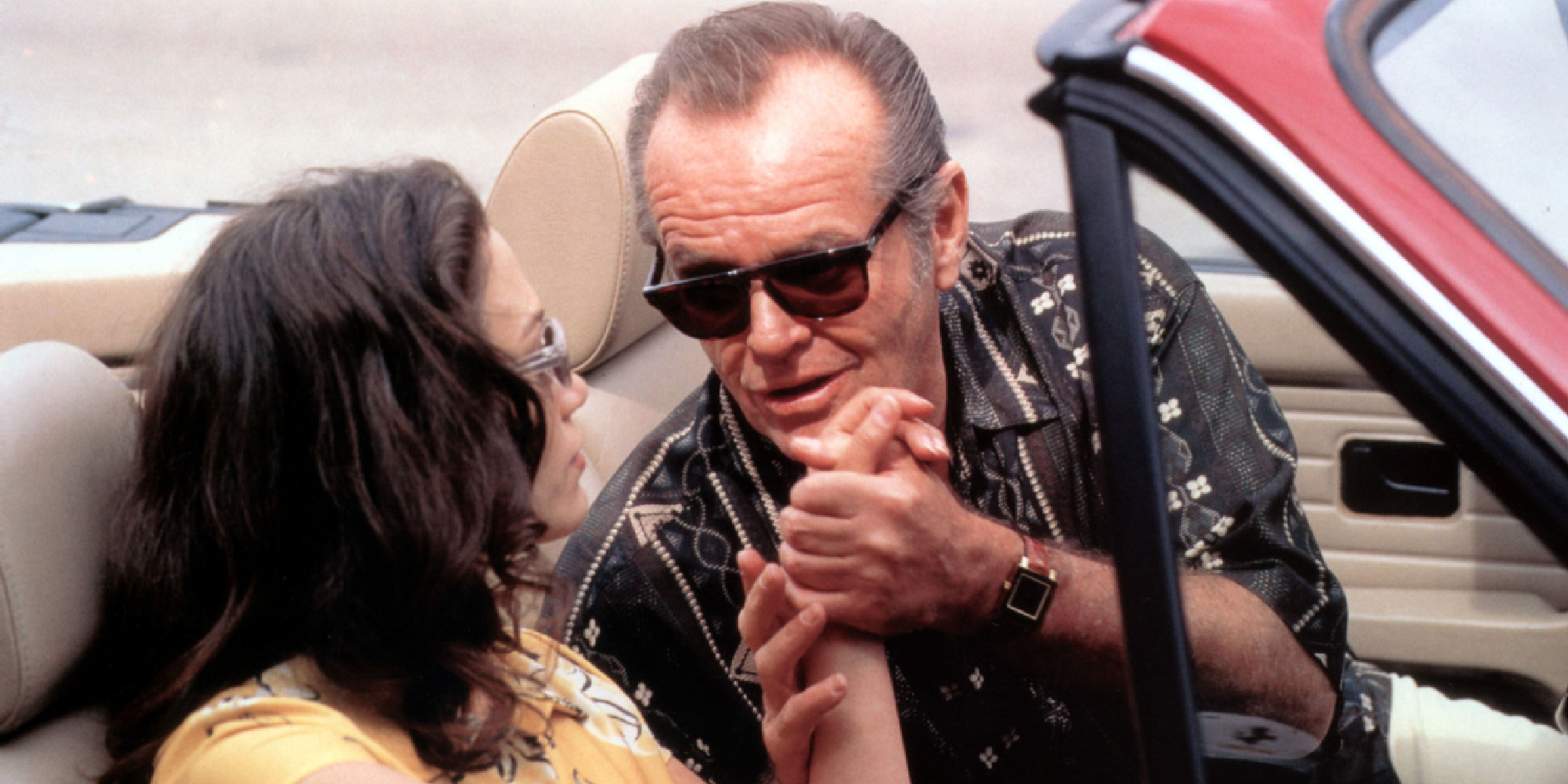 Bob Rafelson's Blood and Wine starring Jack Nicholson and Michael Caine is an engrossing crime thriller revolving around a man who plans a million-dollar diamond necklace heist to make money for his business. In the film, JLo plays his mistress.
Exploring greed and unhealthy ambition, this 1996 film noir benefits from a few good twists and a compelling premise, even if the script could have used some doctoring. Additionally, Blood and Wine features great pacing on top of fleshed-out characters.
7
'Antz' (1998)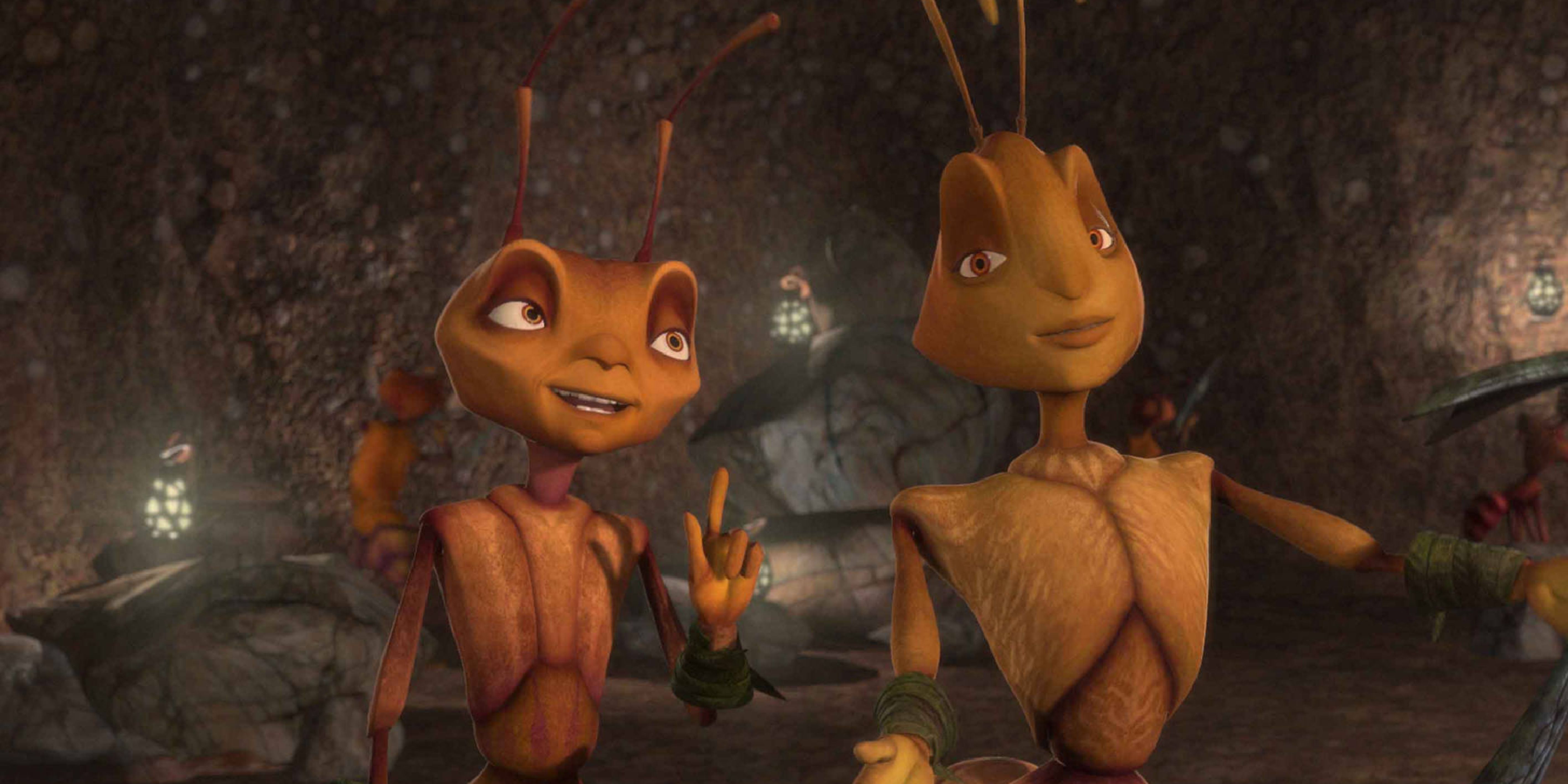 Quite the entertaining family film, 1998's underrated Antz features Lopez's first voice-acting role as Azteca (in 2016's Ice Age, she voiced the character Shira). Eric Darnell and Tim Johnson's fun animated movie follows the worker ant as he attempts to recocile his own identity with the work-ethic of the ant colony.
RELATED: New Movies Streaming Now For the Whole Family to Enjoy
The stellar cast counts on an ensemble of memorable voice performances, and JLo's is one of them. She plays a kind female worker who is a good friend of the main character in this beautifully made and ambitious film suited for all ages.
6
'U Turn' (1997)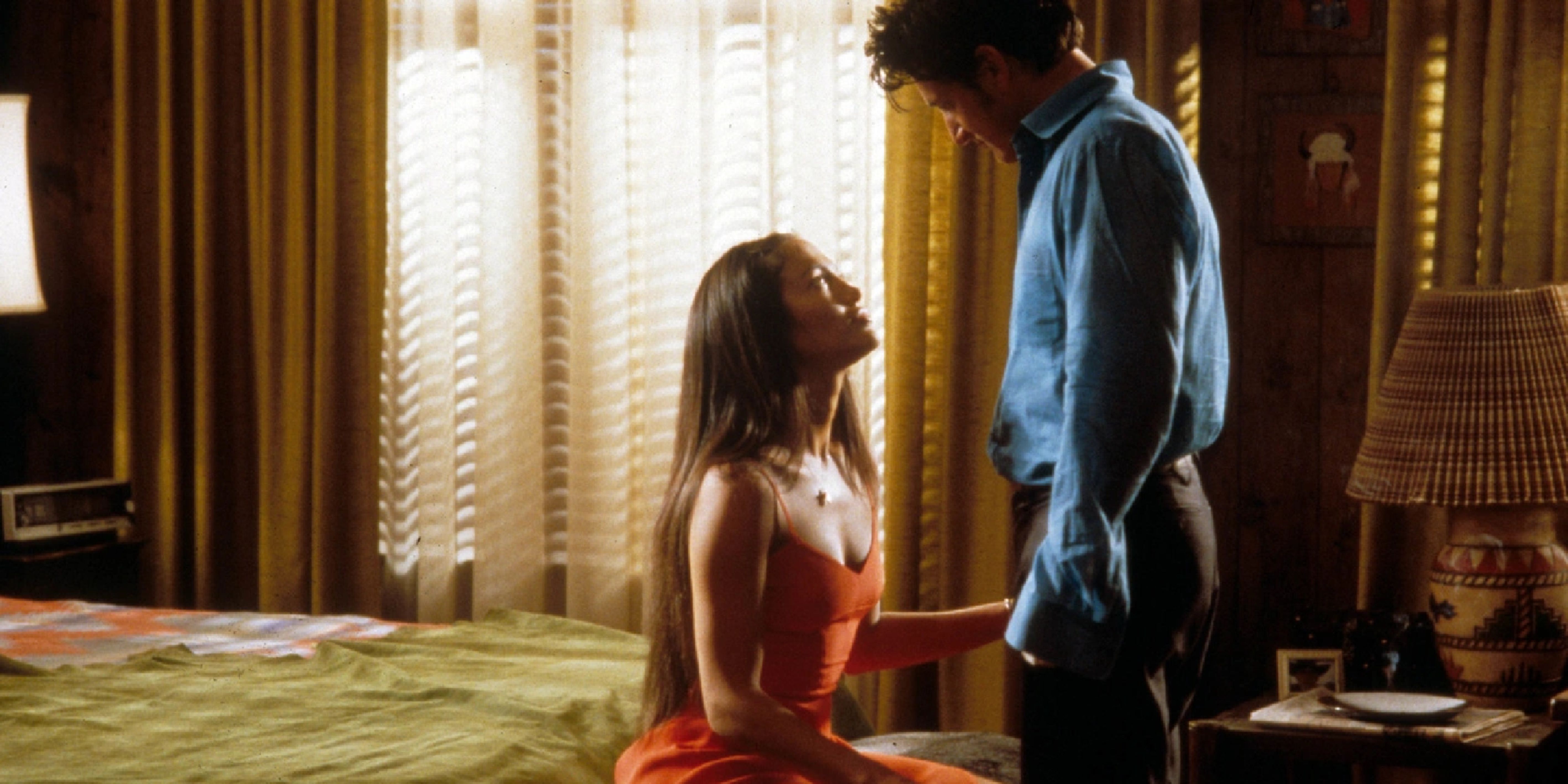 In Oliver Stone's crime drama, the iconic star plays Grace McKenna, a young married woman who becomes involved with an unlucky man (Sean Penn) who heads to Vegas to pay off his gambling debt before the Russian mafia tracks him down.
U-Turn is a gripping and stylish film that counts on great direction and invites audiences on a rough ride. While it may not be everybody's cup of tea — nor a life-altering picture — it surely is worth checking thanks to its black comedy and great performances.
5
'My Family' (1995)
My Family (Spanish: Mi Familia) featured one of JLo's small early roles, which was even nominated for an Independent Spirit Award for Best Supporting Actress. Lopez plays young Maria, who marries a Mexican immigrant and starts a family, becoming the mother of the first generation of three who undergo major trials and tragedies, as well as conquests.
No doubt, the Gregory Nava 1995 superb feature makes for a highly emotional watch that provides food for thought as it explores the difficulties that many immigrants have to go through (specifically surrounding the Mexican-American life) while also celebrating the strength of familial ties. Lopez gracefully showcases her undeniable talents in this.
4
'The Cell' (2000)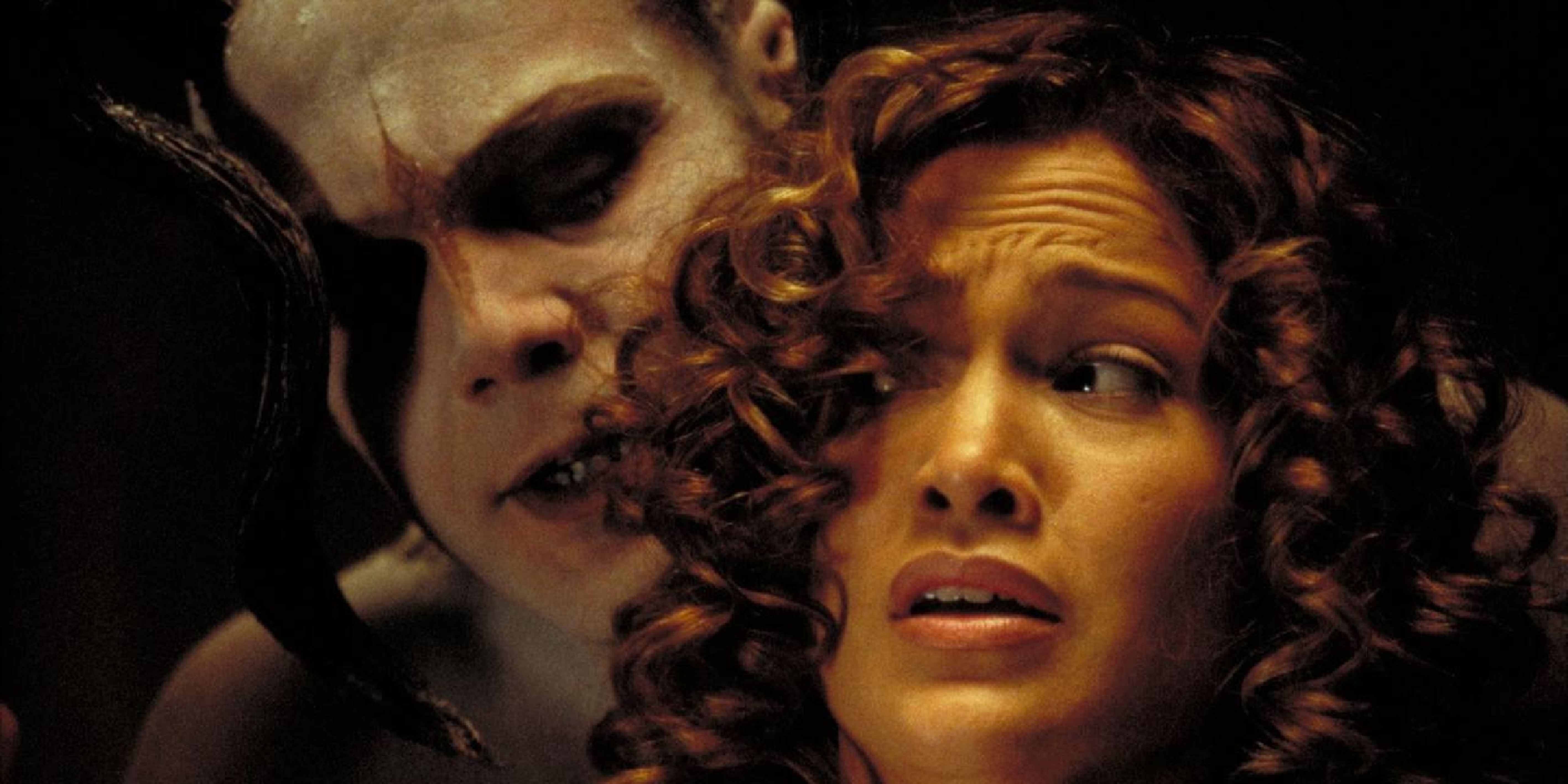 In a race against time, Lopez's psychotherapist Catherine Deane takes part in an innovative treatment that allows her to sneak peek inside the minds of her patients. But what happens when she is persuaded to enter the brain of a serial killer?
Directed by Tarsem Singh, this terrifying film blends crime, horror, and sci-fi to pleasant (and undeniably shocking) results. The R-rated film features a few nightmarish imageries likely to linger in the audience's minds, making it a disturbing visual feast with memorable cinematography and design.
3
'Selena' (1997)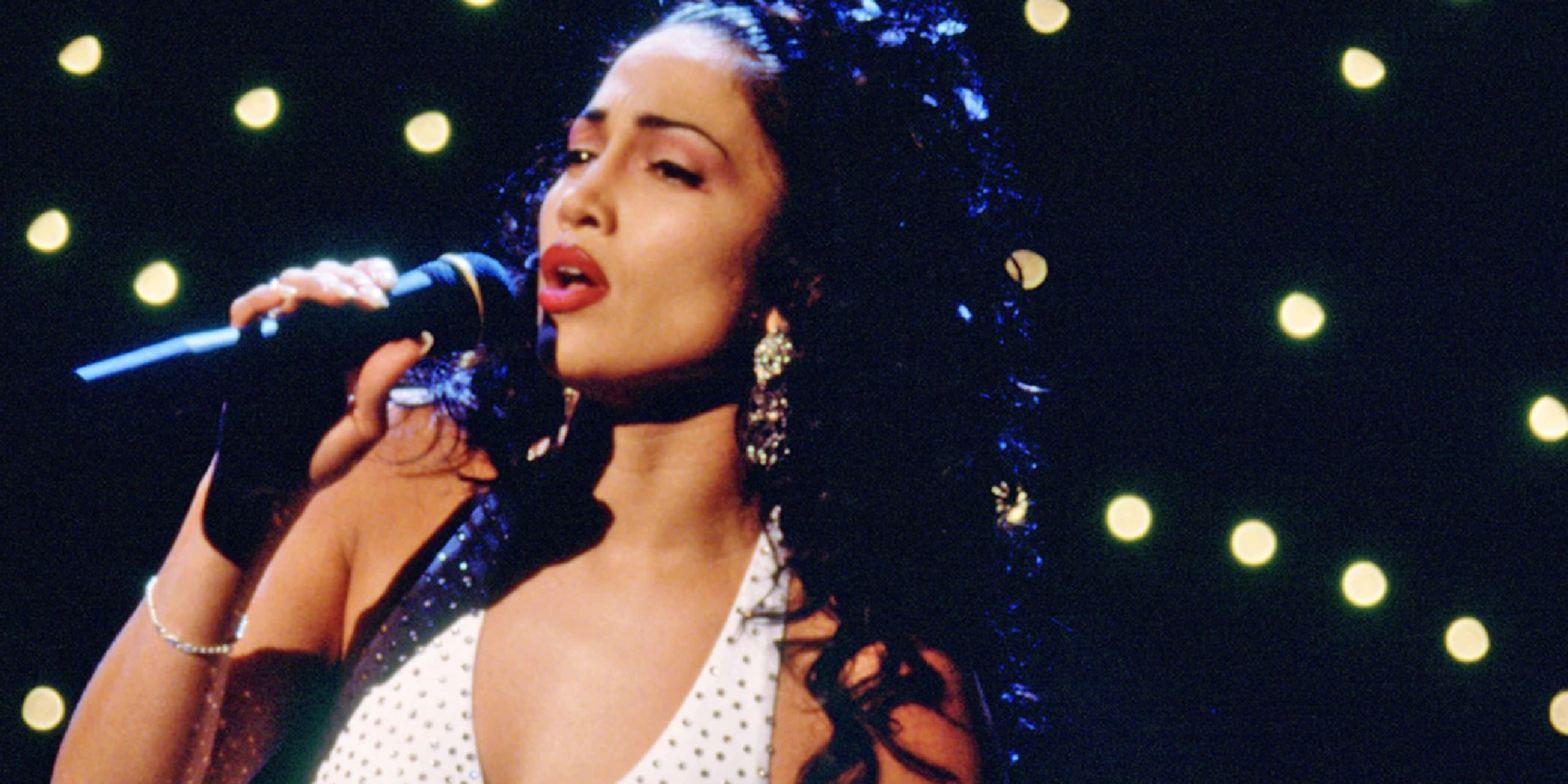 In this biographical drama directed by Gregory Nava, JLo brings the legendary Texas-born Tejano singer, Selena Quintanilla, to life. The lovely biopic tells the true story of the star's astounding legacy, from her rise to fame to top ratings in Latino music charts.
RELATED: Best Biopic Movies of the 21st Century (So Far)
Easily featuring one of Jennifer Lopez's most memorable roles, this 1997 flick is guaranteed to blow many audience members away with the pop singer's astounding performance. On top of this, this touching and humane film beautifully celebrates Quintanilla's legacy—though it could have explored more of her life.
2
'Hustlers' (2019)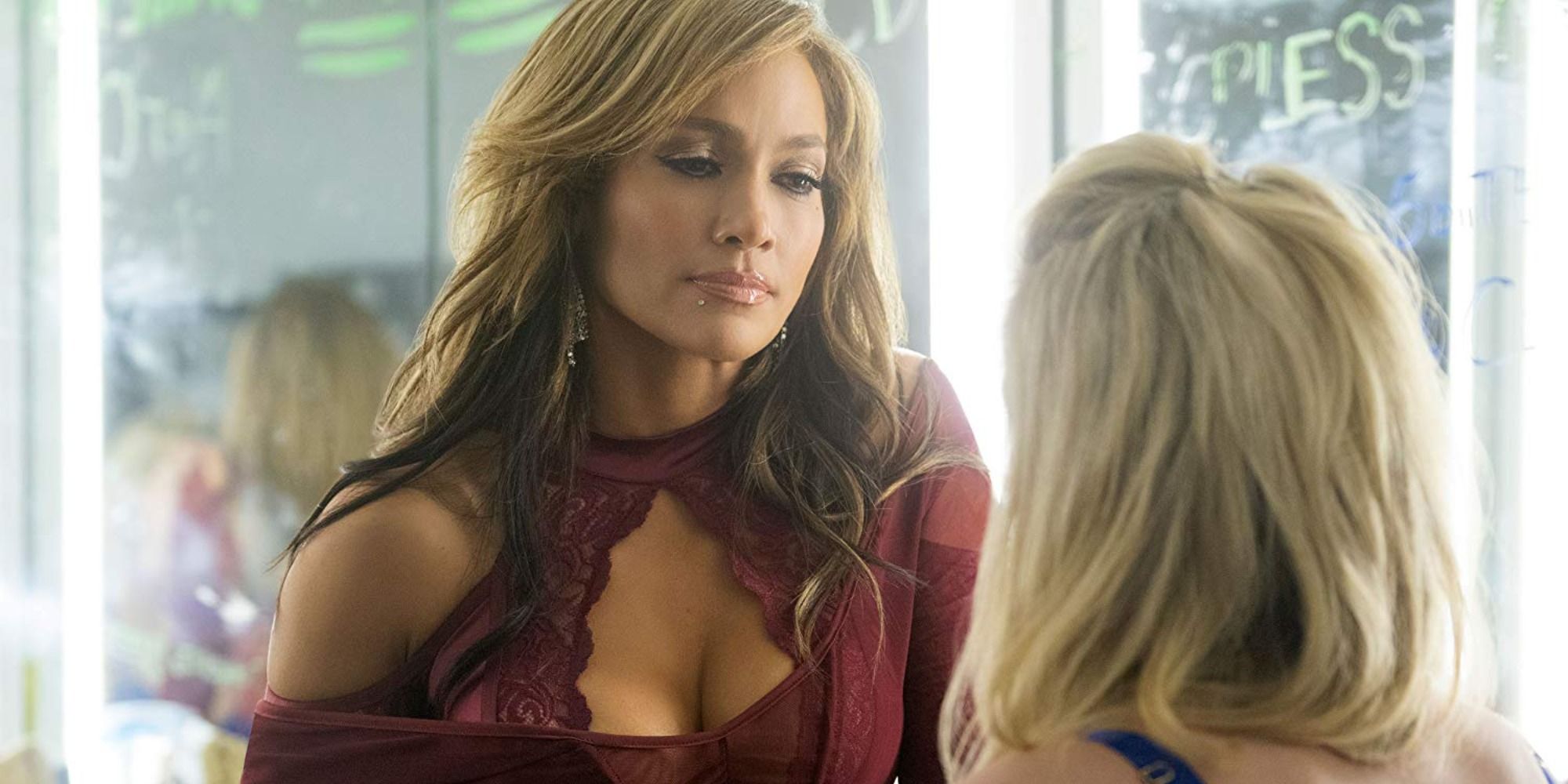 A must-see to many JLo fans, the extremely fun Hustlers is inspired by the viral New York Magazine article. It centers on a group of former strip club employees (Lopez, Constance Wu, Keke Palmer, Lili Reinhart, Lizzo, and Cardi B) who team up to play dirty on their Wall Street clients.
This R-rated comedy-drama by director Lorene Scafaria is very likely to provide viewers with an exciting and memorable time in front of the screen. On top of its great performances (arguably Lopez's career-best), this unusual heist flick is also visually appealing.
1
'Out of Sight' (1998)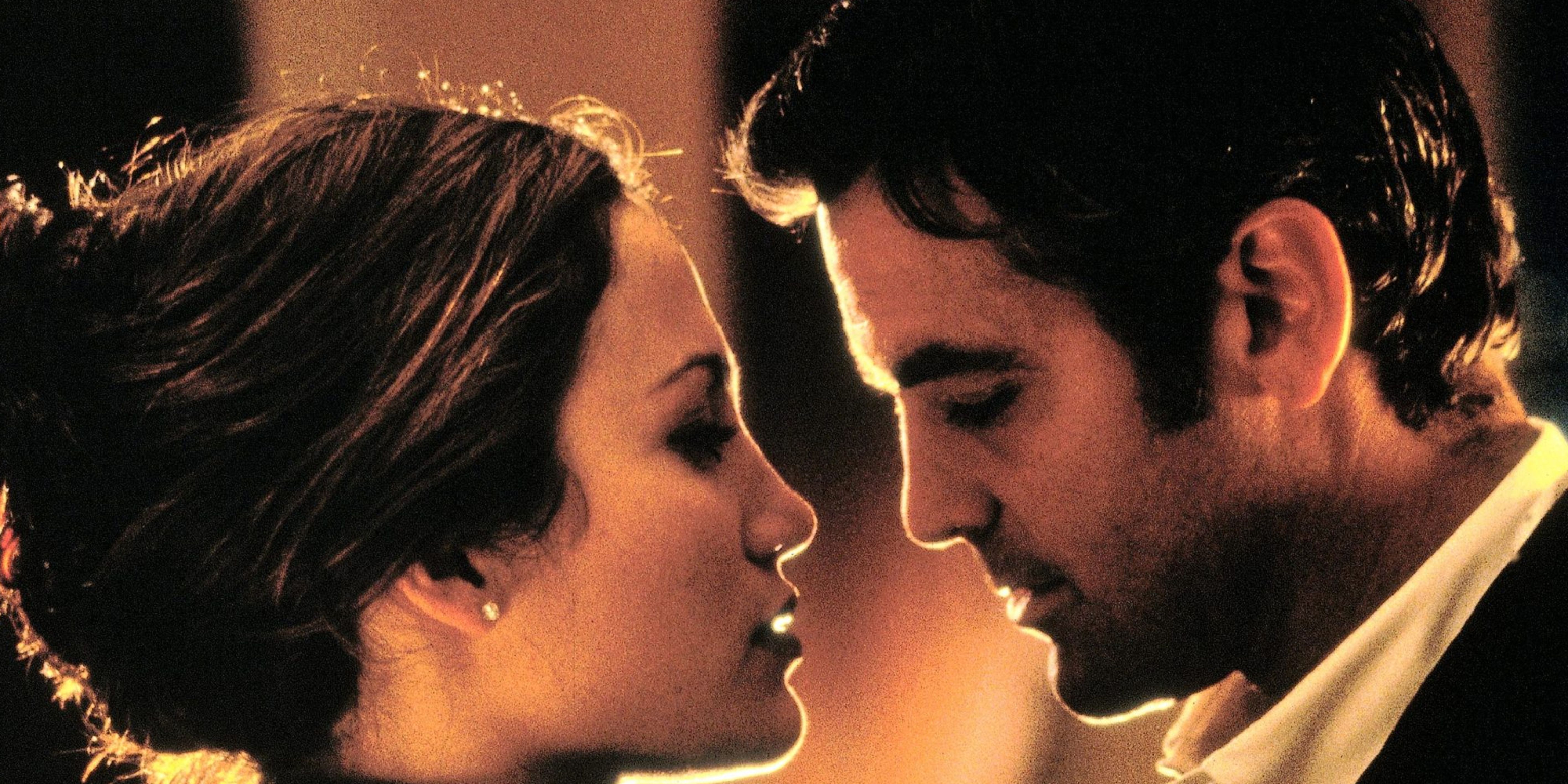 George Clooney and Lopez join forces in Out of Sight, a comedy crime drama that utilizes the Stockholm syndrome trope in a twisty, exciting narrative: After breaking out of jail, a notorious bank robber experiences attraction for a U.S. Marshal that he has kidnapped.
Consistently ranked as one of JLo's very best films, Steven Soderbergh's feature holds up as one of the best of 1998 thanks to impeccable chemistry, great performances, and an addictive storyline.
NEXT: 'Shotgun Wedding' & More Jennifer Lopez Rom-Coms, Ranked By Rewatchability