Excited for the upcoming Spider-Man: Across the Spider-Verse and want to get the jump on adding some figures to your Hot Toys collection? Sideshow has you covered! In preparation for the sequel to the Best Animated Feature winner – Spider-Man: Into the Spider-Verse, Sideshow has created two new figures that you're going to want to add to your collection. Who doesn't love seeing Miles Morales and Miguel O'Hara in action together? It's a little taste for fans of the Spider-Verse and perfect to have in your Hot Toys collection (or maybe the best figures to start your collection with).
The new figures include Spider-Man 2099. The Spider-Man 2099 1/6 Scale Collectible Figure features "a hand-painted Miguel O'Hara headsculpt with Hot Toys' innovative rolling eyeball function, allowing collectors to adjust the figure's gaze. It also comes with an interchangeable masked head. The specialized body has over 30 points of articulation and is dressed in a detailed Spider-Man 2099 suit with reflective energy effect patterns, a raised logo, and a translucent webcape. Accessories include stylized web effects, a time-traveling device, and a themed back drop."
This will be the first time that fans of the franchise are getting to really meet Miguel O'Hara. Voiced by Oscar Isaac, he first appeared in a post-credit scene at the end of the first movie, getting fans excited for the sequel. With his arrival imminent, fans have to come to terms with the fact that Miguel doesn't necessarily trust Miles Morales if the trailers are anything to say about it. Ally or foe, you can now add Miguel O'Hara to your collection by pre-ordering the figure for $250 now.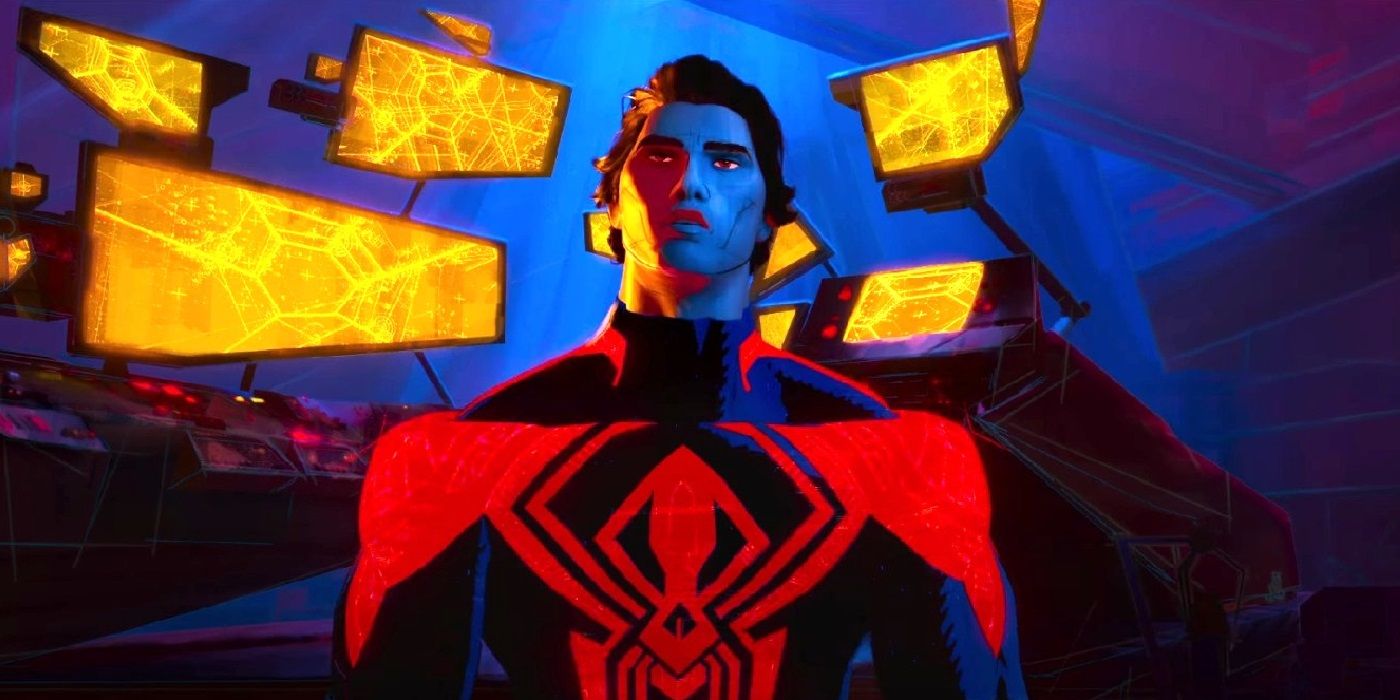 RELATED: 'The Flash': Michael Keaton's Batman Swoops Down as New Hot Toys Figure From Sideshow Collectibles
Swinging into Miles Morales' world
Miles Morales is a fan favorite and has been since his introduction. Voiced by Shameik Moore, Miles is the star of the Spider-Verse franchise. Joining Spider-Man: Into the Spider-Verse just brought that love of Miles to a wider audience. Now, you can own the Miles Morales 1/6 Scale Figure for $285. Details about the figure include the information that it "is highly poseable and features a new, handpainted head-sculpt with rolling eyeball function, allowing for a greater variety of expressions, plus a masked head with multiple, interchangeable eyes." What's more, "his expertly tailored costume includes a coat, a hoodie, a denim vest, a jersey top, and denim jeans along with a sculpted pair of his iconic sneakers." Accessories that come with this new action figure include "The Spot diorama, a comic book, assorted web accessories, a spider-sense effect graphic, and a Multiverse-themed backdrop."
You can pre-order this new Miguel O'Hara and Miles Morales figures on Sideshow.