It's the official beginning of summer. And while we're not quite ready to announce our official summer cocktail, we are ready to party. Since this is going to be a party weekend with backyard barbecues popping off coast to coast, team Uproxx figured it was time to break out a true classic cocktail for the festivities. It's one that's super easy to make, you can batch, and… well, it's summer in a glass.
We're talking about the Sea Breeze!
While this feels very 1980s, the drink goes all the way back to the 1930s. The original Sea Breeze was more of a gin cooler with a lot more sugar and some mint. When the drink came back into people's consciousness in the 1960s, it had become a cranberry-based citrus highball that was all about refreshing tartness. By the 1980s (the age of the wine cooler), it was huge again and then faded … again.
Now, it's time for a resurgence because this drink rules. The best part is that it's really easy to make. You can get all the ingredients easily. Plus, you really don't need much prep — you can make this one fast and on the go. Let's get mixing!
Also Read: The Top Five Cocktail Recipes of the Last Six Months
Sea Breeze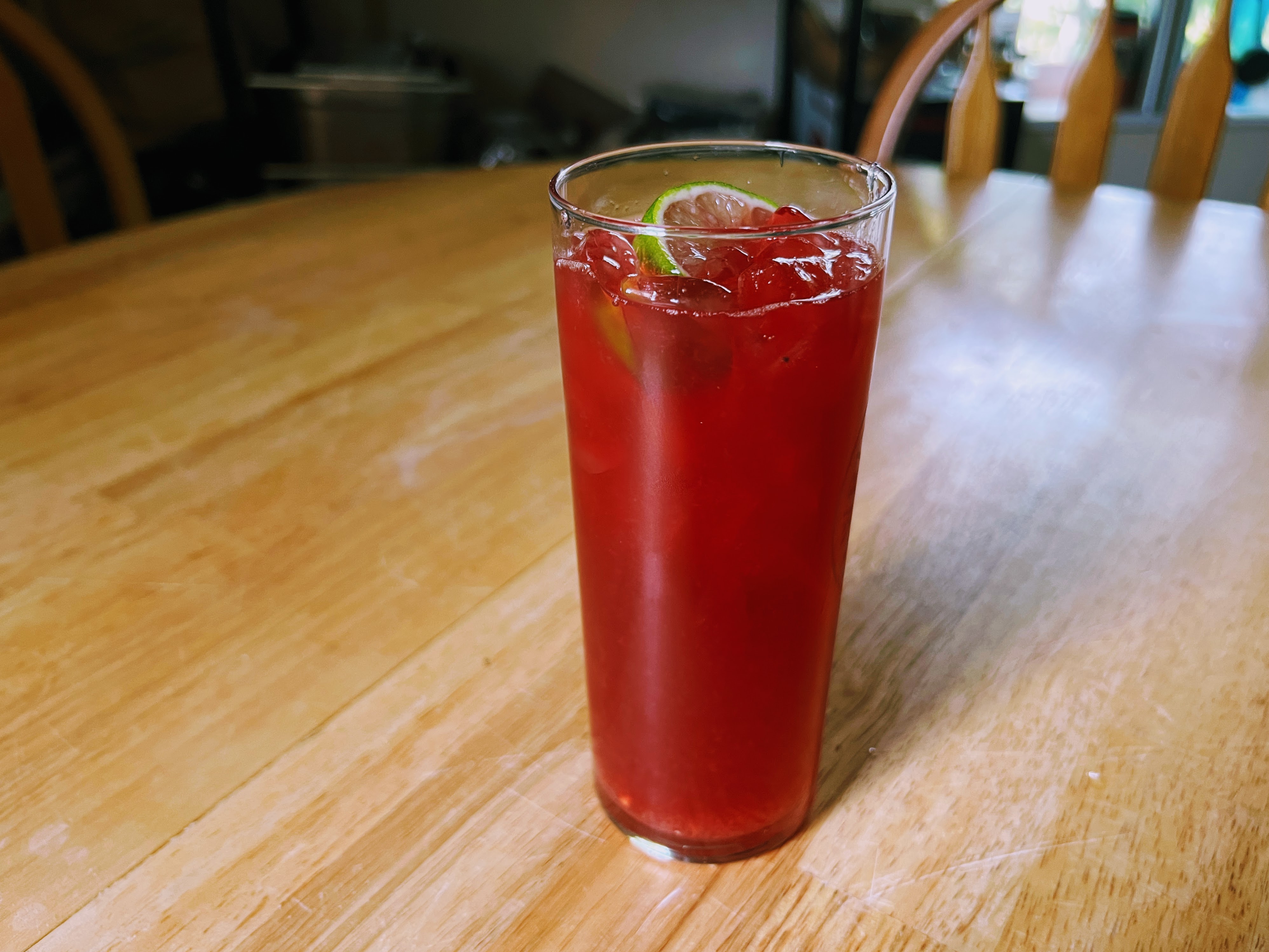 Ingredients:
1.5 oz. vodka
1.5 oz. fresh grapefruit juice
3 oz. cranberry juice
Lime wedge
Ice
As I mentioned above, you don't need to stress over the ingredients here. I used a small leftover grapefruit and some leftover cranberry juice from another cocktail I was making. Any decent vodka will do here as you're using huge flavorful ingredients over the base spirit. The only thing you really want to assure is that you have fresh lime and grapefruit.
One thing that might make or break this for you is the type of cranberry juice you get. I like the unsweetened kind because it adds a tartness to the citrus. It has a bite and I get plenty of sweetness from the grapefruit (a very high-sugar citrus). That said, it's not a very sweet drink that way. Standard cranberry juice from any grocery store will be plenty sweet. So figure out what you like and go with that.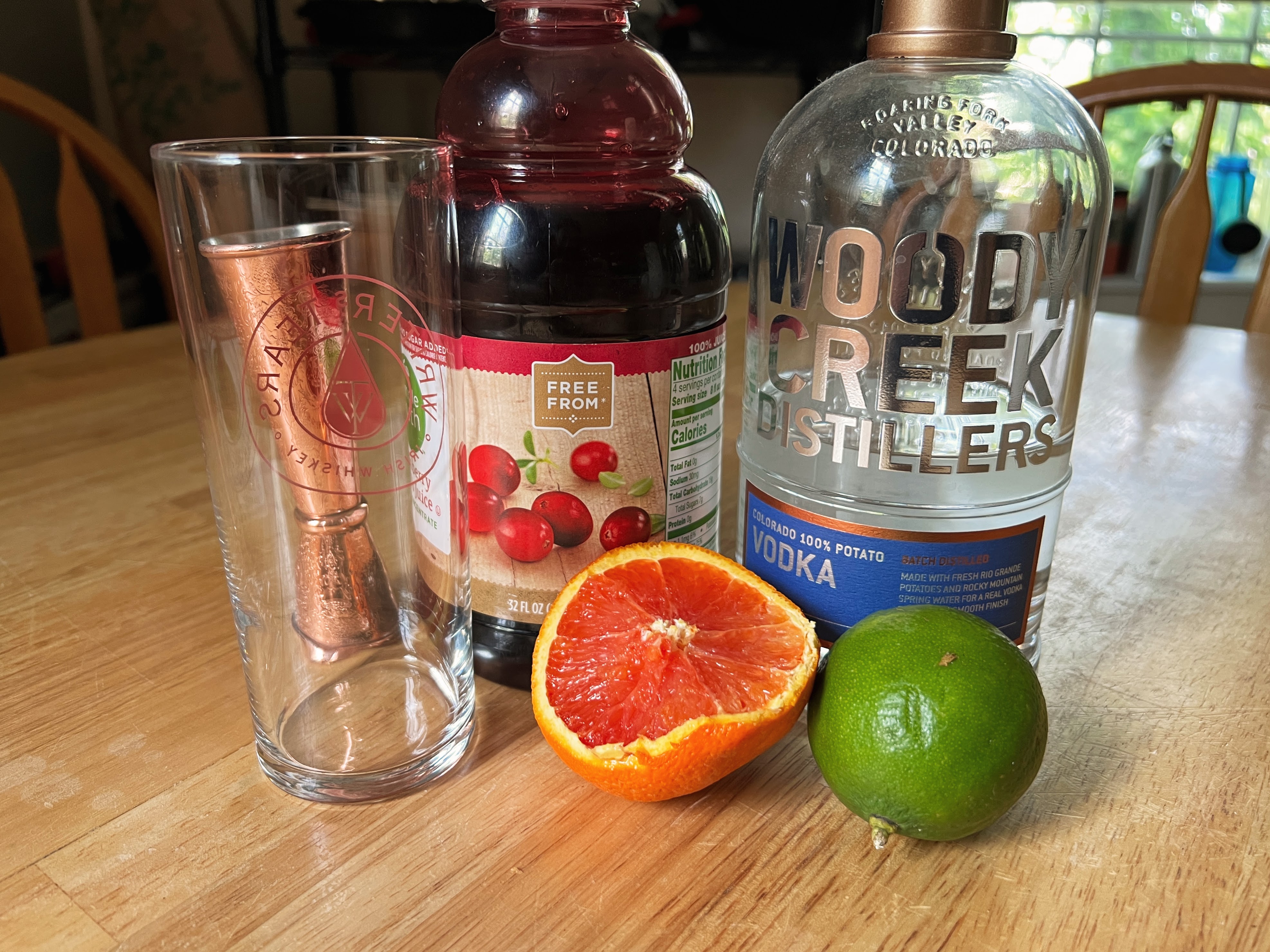 What You'll Need:
Collins glass
Paring knife
Jigger
Straw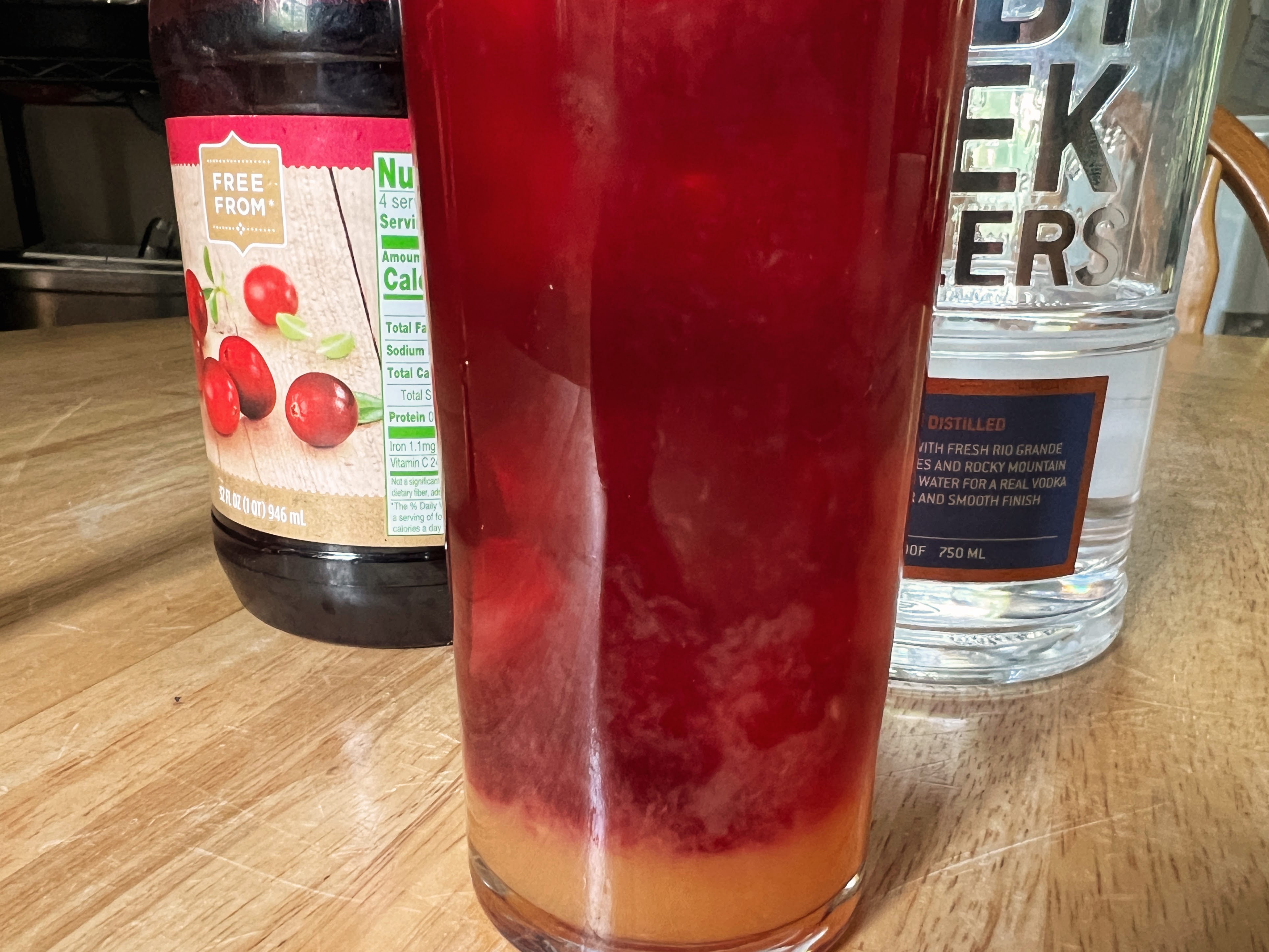 Method:
Fill the Collins glass with ice.
Add the vodka, grapefruit juice, and cranberry juice and give a slight stir with the straw to incorporate.
Squeeze the lime wedge on top of the drink and drop it in. Serve
Bottom Line: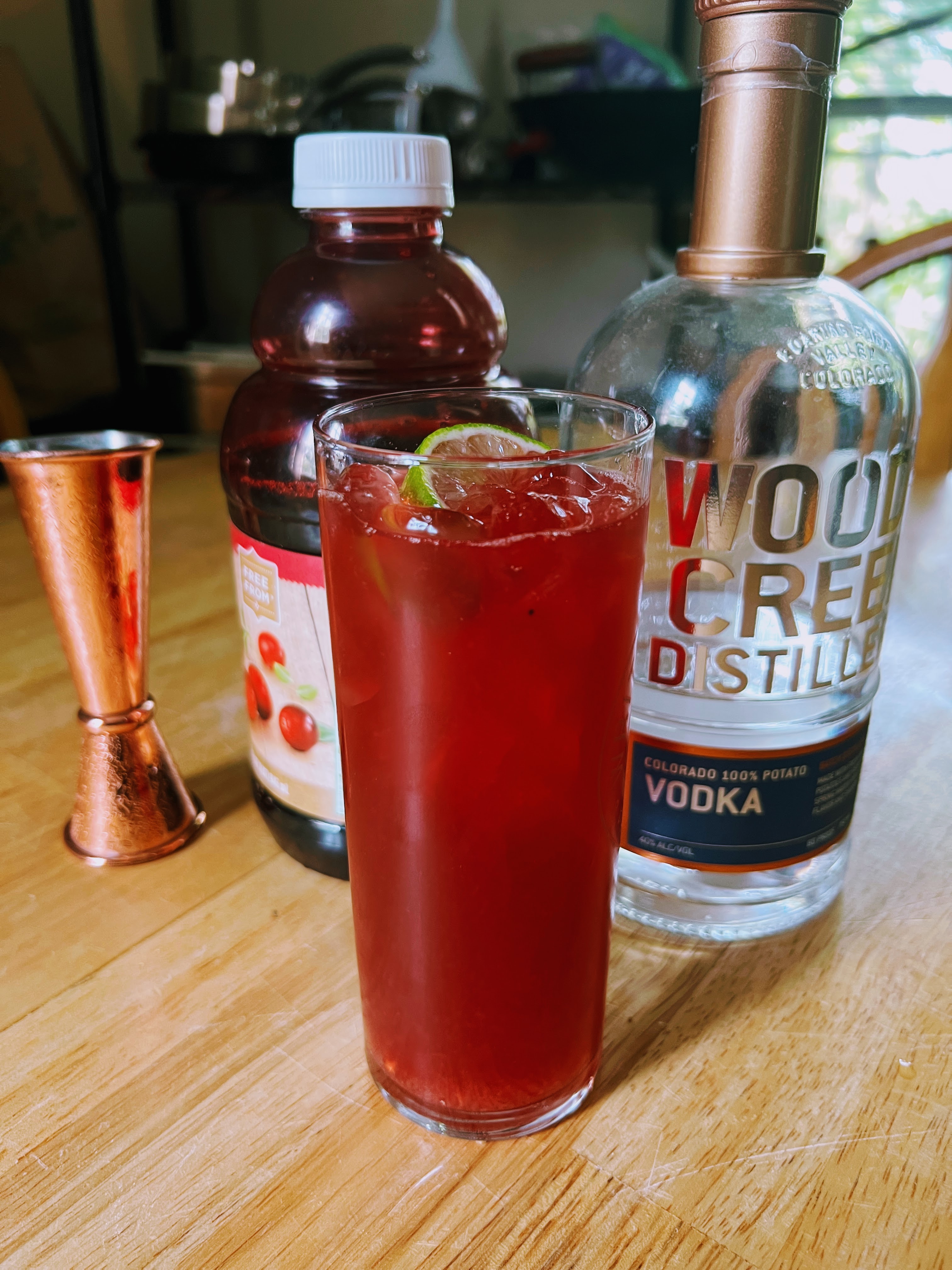 I mean, it should be pretty obvious that this is refreshing as f*ck. It's fruit juice, citrus, and vodka with a touch of lime. It's like a cool breeze on a hot day in all the best ways.
I like the tartness of the unsweetened cranberry juice (I also can drink gallons of Berliner Weisse and Belgian Lambic). But I also fully appreciate that tart isn't everyone's friend. Still, this is the very definition of refreshing from top to bottom.
Lastly, if you want to batch this for any brouhaha that you might be hosting or attending this weekend, just uptick to a bottle of vodka. That's 25 ounces, which will yield 16 servings. So the recipe becomes as follows:
1 bottle of vodka
25 ounces of fresh grapefruit juice
50 ounces of cranberry juice
16 lime wedges
Bag of ice (pour the batch over fresh ice in a glass/cup)
Have fun out there!