Editor's Note: The following contains spoilers for The Little Mermaid
Disney's live-action remake of The Little Mermaid is destined to be a big success for Disney, but if the film's ending and hanging plot threads are any indication, we may see Halle Bailey stellar portrayal of Ariel in a future sequel. The Walt Disney Company's live-action remakes have been fairly hit-and-miss, but in the case of The Little Mermaid, it's a surefire hit. Gorgeous visuals from director Rob Marshall, fantastic performances from the cast, and a good balance of reverence for the source material and induction of new ideas certainly make the 2023 remake one of Disney's better entries. Be sure to read Collider's own Ross Bonaime's full review of the film here.
While Disney's live-action remakes have been massive box office darlings, regardless of their critical reception, they haven't had as much luck with sequels to those remakes. Alice Through the Looking Glass, which, despite being a sequel to one of the highest-grossing movies ever made, underperformed both critically and financially. 102 Dalmatians and Maleficent: Mistress of Evil failed to make a strong impression as well. Production on an announced Aladdin sequel has been stagnant, but hopefully, things will change with the upcoming prequel, Mufasa: The Lion King. However, there are more than a few indications that we'll be seeing Ariel, Eric (Jonah Hauer-King), and all their aquatic friends return in a sequel.
RELATED: Where to Watch and Stream 'The Little Mermaid': Find Showtimes
The Ending of 'The Little Mermaid' 2023 Implies This is Only a 'Beginning"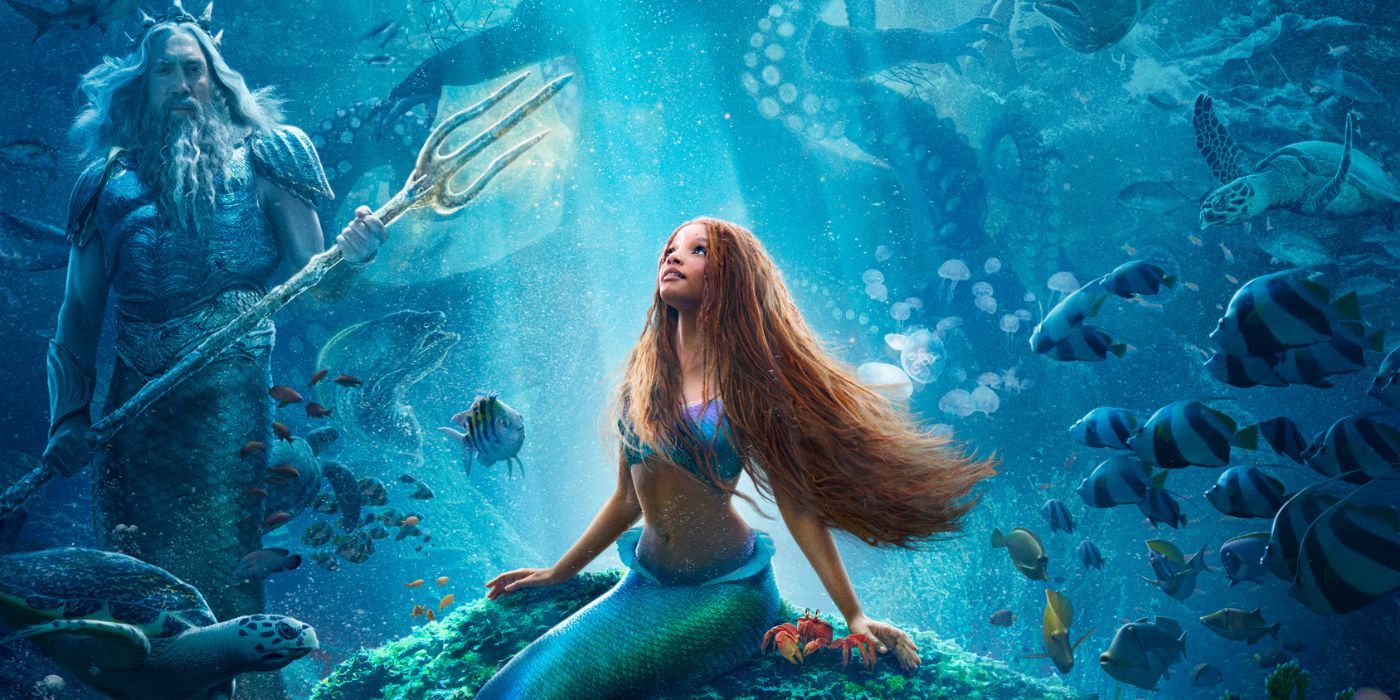 While the ending of The Little Mermaid is largely pretty similar to the 1989 film that it's based on, there is one crucial change that sets up plenty of more voyages in the franchise's magical world. After the two love-struck heroes defeat the evil sea witch Ursula (Melissa McCarthy) and convince their respective parents that they're destined to be together, Ariel and Eric reunite and decide to live the rest of their lives together. However, instead of living the rest of their days in Eric's castle, they have something else in mind.
With the blessing of Eric's mother, Queen Selina (Noma Dumezweni), and Ariel's father, King Triton (Javier Bardem), Ariel and Eric celebrate their union by exploring the uncharted seas. The residents of both Eric's kingdom and Ariel's mer-brethren come to see them off, but not before Queen Selina has a brief aside with her new daughter-in-law. Throughout most of the film, Selina is adamantly against her adopted son Eric going on his sea-faring voyages, thinking it is far too dangerous of a pastime for the future king of an entire kingdom. It's a somewhat similar situation to what Ariel went through with her own father, with King Triton thinking that the surface world would never accept merpeople.
Queen Selina's attitude has clearly changed by the end of the film, now fully trusting her son and feeling that Ariel is a perfect companion for him. In her conversation with her new daughter-in-law, Selina offers some words of encouragement, saying that the voyage Ariel and Eric are about to embark on will signify a new "beginning" for the couple. Ariel agrees with this sentiment, even echoing the word "beginning" while practically staring at the camera for a few seconds. If that's not a direct tease that there's more to come, we don't know what is.
'The Little Mermaid' Features a Few Dangling Plot Threads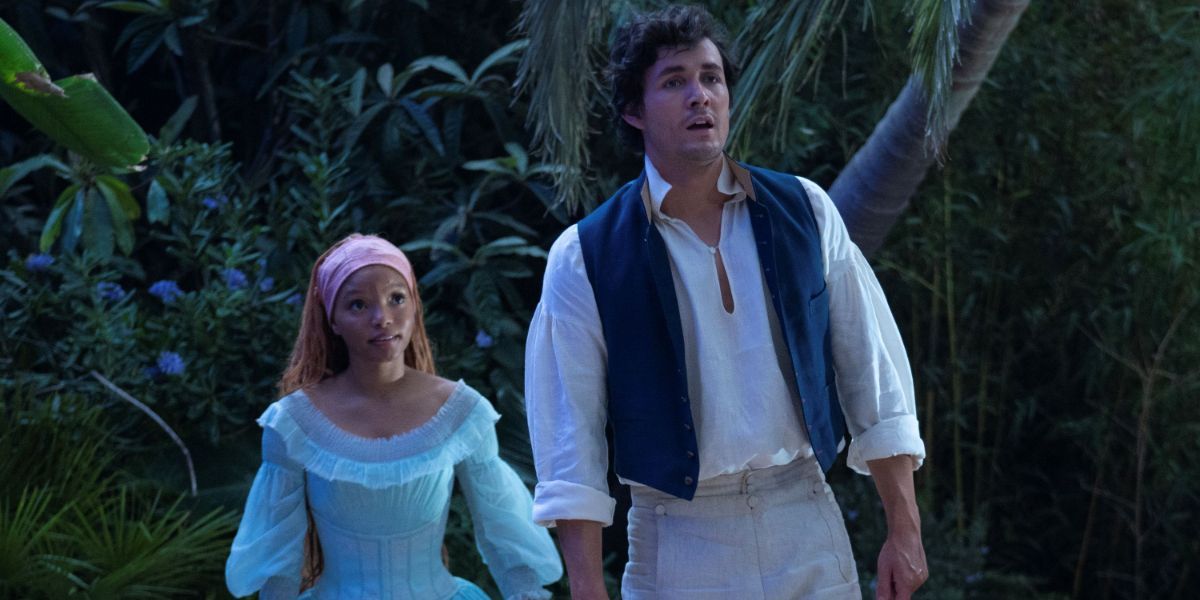 The Little Mermaid is about 90% accurate to the original animated classic, but there are quite a few new ideas introduced that aren't fully expanded upon (yet). Many of these changes include more ambiguous backstory details for both Ariel and Eric. In the case of the titular little mermaid, we learn that humans killed Ariel's mother, and a very specific human at that. While this information is conveyed through an emotional conversation between Ariel and King Triton, we never learn the identity of the person responsible nor the circumstances behind the mermaid queen's death.
Eric is also a much more fleshed-out character in this iteration of the story, and a big part of that is due to the prince's new backstory. In a conversation between Eric and Queen Selina, we learn that he is adopted, being brought to the oceanside kingdom's shores in a deadly shipwreck. While the young man was lucky to find a wealthy matriarch as his adopted mother, his mysterious past as an orphan is likely the reason behind his obsession with exploration and adventure.
As Ariel and Eric prepare for a new voyage, they likely want to do this dangerous yet exciting challenge to explore uncharted waters. However, a small part of them may also want to learn more about their respective pasts in the process. Either way, these mysterious plot threads could easily be woven into something more for a sequel.
The Original 'The Little Mermaid' Already Has a Sequel and a Prequel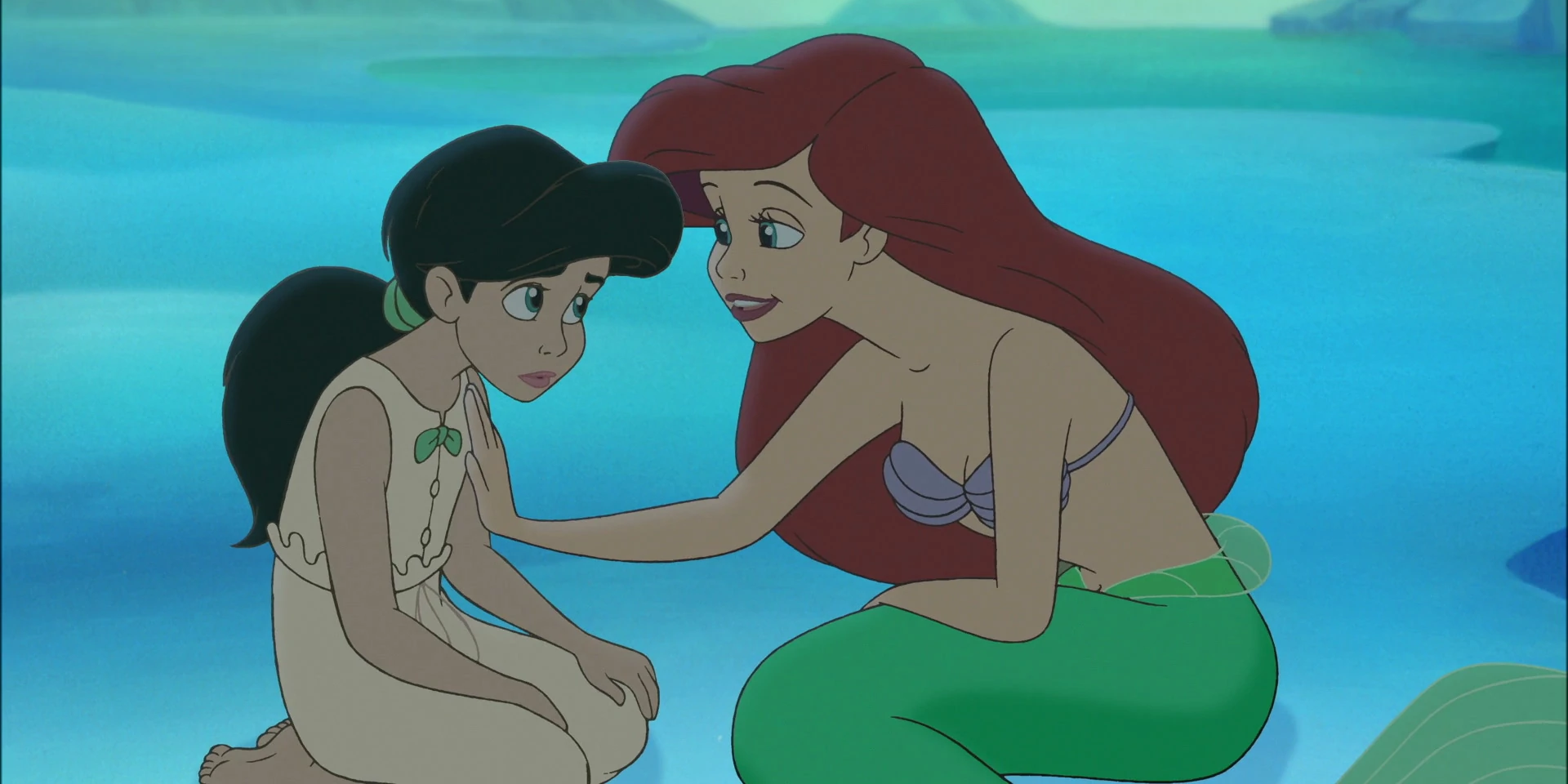 In Disney's infamous era of releasing significantly cheaper straight-to-video sequels, we did get a diamond in the rough with the follow-ups to 1989's The Little Mermaid. While not without their flaws, the sequel and prequel of the film would get make for one of Disney's better animated trilogies. Admittedly, Disney has largely tried to pretend these sequels even happened, with Aladdin 2 confirmed to be an original story and not an adaptation of Aladdin: The Return of Jafar or Aladdin and the King of Thieves.
The first continuation of Ariel's story was actually the 1992 animated series, but the franchise would get a more proper sequel in The Little Mermaid II: Return to the Sea. The straight-to-video follow-up flips the script on the original by primarily focusing on Ariel (Jodi Benson) and Eric's (Rob Paulsen) daughter, Melody (Tara Strong) – a human girl who wants to be a mermaid. Melody's parents forbid this and cut Melody off from the ocean entirely, as Ursula's fearsome sister Morgana (Pat Carroll) has vowed vengeance on Ariel and Eric by going after their beloved daughter. Eventually, Melody gets her wish to become a mermaid, leading Ariel to also get her fins again to go after her daughter.
Eight years later, Ariel's story would get yet another wrinkle in The Little Mermaid: Ariel's Beginning. In what can effectively be called Footloose underwater, this prequel sees an Atlantica where singing and music is outlawed, following a tragic incident that led to King Triton's (Jim Cummings) wife and Ariel's mother dying. Ariel's love for music makes this a difficult dilemma, but thankfully, the future court composer Sebastian (Samuel E. Wright) is still practicing music despite the ban.