As the MCU continues locking up big stars, the Scarlet Witch has a warning for anyone eying a role in the next big superhero flick. On the Happy Sad Confused podcast, Elizabeth Olsen sat down with Josh Horowitz for a wide-ranging conversation on her MCU career and recent role in her new limited series Love & Death, and she was asked what her standard answer is when actors approach her to learn about what it's like joining the Marvel fold. Her advice is concise and to the point – "Just give them one."
To clarify, Olsen confirmed she meant that actors should only sign on for one project when they first join the MCU. That's certainly not how Disney looks to do business as they'd much rather lock up an actor long-term for multiple projects as they aim to establish the timeline. Olsen recommends negotiating for one film though for a couple of reasons, namely to ensure the actor is enjoying their role before they commit, and so they can have more creative input regarding that character. "I think that way you have more control over… if you, let's say, you're like, 'Oh my god, this is the most fun I've ever had, and I love this character so much, I want to do it again,' you now have more creative control for the next one," she told Horowitz. She jokingly covered herself after giving that advice, adding "Don't tell [David] Galluzzi that. [He's] business affairs at Marvel."
That's largely how Olsen has approached her own MCU career. In a previous interview with Collider, she spoke about keeping herself flexible by signing extensions whenever Marvel has a new film for her in the works. Her most recent extension was for Doctor Strange in the Multiverse of Madness, though that very well might not be the end of her MCU career. Still, with more freedom following her latest appearance as Wanda Maximoff, she's enjoyed pursuing new projects like the aforementioned Love & Death and is content to leave her superhero costume behind for the time being.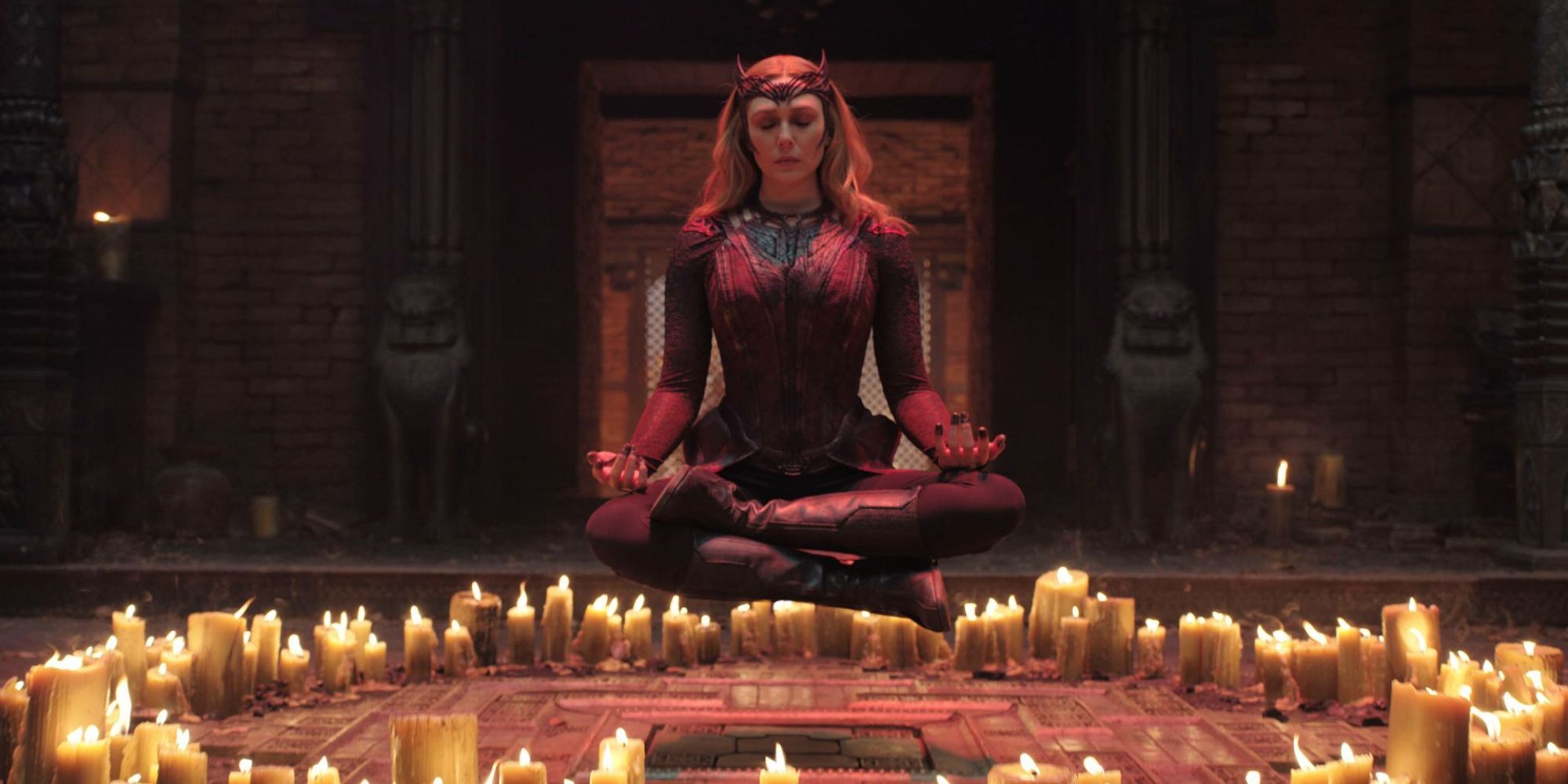 RELATED: 'Love & Death' Executive Producers on Rock Stars Elizabeth Olsen and Lily Rabe, and the Brutality of This Murder
What's Next for Olsen in the MCU and Beyond
It's unclear if fans will see Olsen in another MCU project particularly soon, though she's remained willing to return and excited about the future of her character even if she's frustrated with how Multiverse of Madness handled Wanda. With WandaVision mastermind Jac Shaeffer back at the helm for Agatha: Coven of Chaos, however, the spinoff series would make plenty of sense as a re-entry point for both Olsen and the Scarlet Witch once again. She'd also really like the call to join a new X-Men film if the squad of mutant superheroes is indeed making a return. Speaking on The Late Show With Stephen Colbert earlier this year, she also has a laundry list of directors she'd love to work with while she has the chance, including Quentin Tarantino before he calls it a career with The Movie Critic.
Check out a previous interview Collider conducted with Olsen on Doctor Strange in the Multiverse of Madness and her Marvel contract below.