Pixar is back a year after they released their last film, and Elemental will introduce audiences to a world that has never been explored in one of their movies. Elemental is all about the friendship between two characters who aren't supposed to mingle with each other, as their society forbids relationships to be formed between members made out of different elements.
Ember Lumen (Leah Lewis) and Wade Ripple (Mamoudou Athie) will have to do whatever it takes to keep and develop their friendship, in a world where their relationship could only mean trouble. A visually striking universe will be the host for the studio's newest story, aiming to deliver on yet another emotional premise grounded on characters who are full of life.
As the feature is speeding towards its June 16, comparisons are being drawn to another recent Disney story about the dangers of nit allowing people to develop relationships with those who are different from them, as Zootopia was also set in a world that had very strict rules regarding what animals could be seen together. Nevertheless, Elemental will play with effects and techniques that haven't been used in any other Pixar movie, setting the stage for an emotional story between Wade and Ember. After the project's first screening during this year's edition of the Cannes Film Festival, critics headed over to Twitter to share their reactions.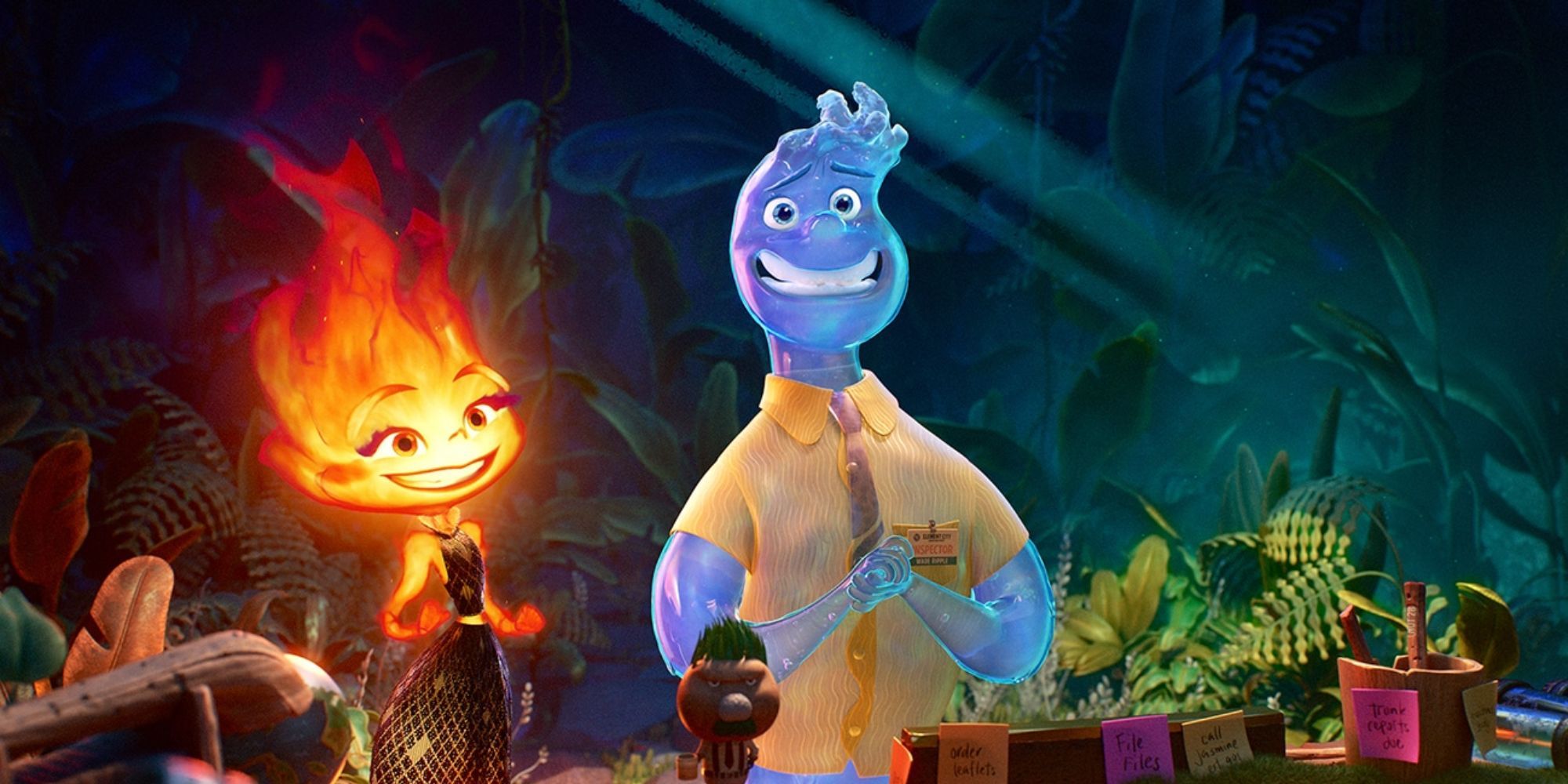 RELATED: Pixar's 'Elemental' Is Headed to Cannes Film Festival
Collider's own Therese Lacson thought the film borrowed too much from Zootopia, making the message at the center of the plot come off as heavy-handed. She also found the score to be wonderful, as well as the animation that can be seen bringing the tale to life.
Glitter Magazine's Nikki Fowler found Elemental to be a pure dream, also praising the animation for being colorful and vibrant. Awards Watch's Matt Neglia thought the film was one of Pixar's best from recent memory, stating that the love story at the center of it all was clever and emotional.
Evening Standard's Luke Hearfield thought the feature was a reliable mix of vibrant animation and imagination, defining the story's main characters as charming while Cineserie's Chloé Valmary found Elemental to be good, but several steps behind other recent Pixar releases, such as Inside Out or Soul.
Elemental hits theatres on June 16.