Spider-Man fans have a new look at Gwen Stacy/Spider-Woman's life in her own universe. A new teaser has been released for the upcoming animated superhero film Spider-Man: Across the Spider-Verse. Hailee Steinfeld will return to voice Gwen in the sequel to Spider-Man: Into the Spider-Verse. The anticipated film will be released in theaters on Friday.
In the teaser, Gwen is at home with her father, Captain George Stacy, voiced by Shea Whigham. George tells Gwen that police have caught a break in trying to stop Spider-Woman. When they hear a message on George's police radio, they both leave to go into action. Spider-Woman later finds George at a crime scene and webs him to his police car. When speaking to her father as Spider-Woman, Gwen changes her voice to sound deeper, just like how Miles Morales (Shameik Moore) did when speaking to his father as Spider-Man in the first film. Miles' father is also a police officer, who was, at first, against Spider-Man's actions. The teaser ends with a montage of other scenes, including Gwen teaming up with Miguel O'Hara/Spider-Man 2099 (Oscar Issac) and fighting the Vulture (Jorma Taccone).
Spider-Man: Across the Spider-Verse will be George Stacy's first appearance in the series. The character was previously referenced in Gwen's introduction in the first film, where she mentioned how she was able to save him after getting her powers. George Stacy was previously played in live action by James Cromwell in Spider-Man 3 (2007) and by Denis Leary in The Amazing Spider-Man films. Leary's version was later killed by the Lizard when his George Stacy teamed-up with Spider-Man (Andrew Garfield) to stop the villain.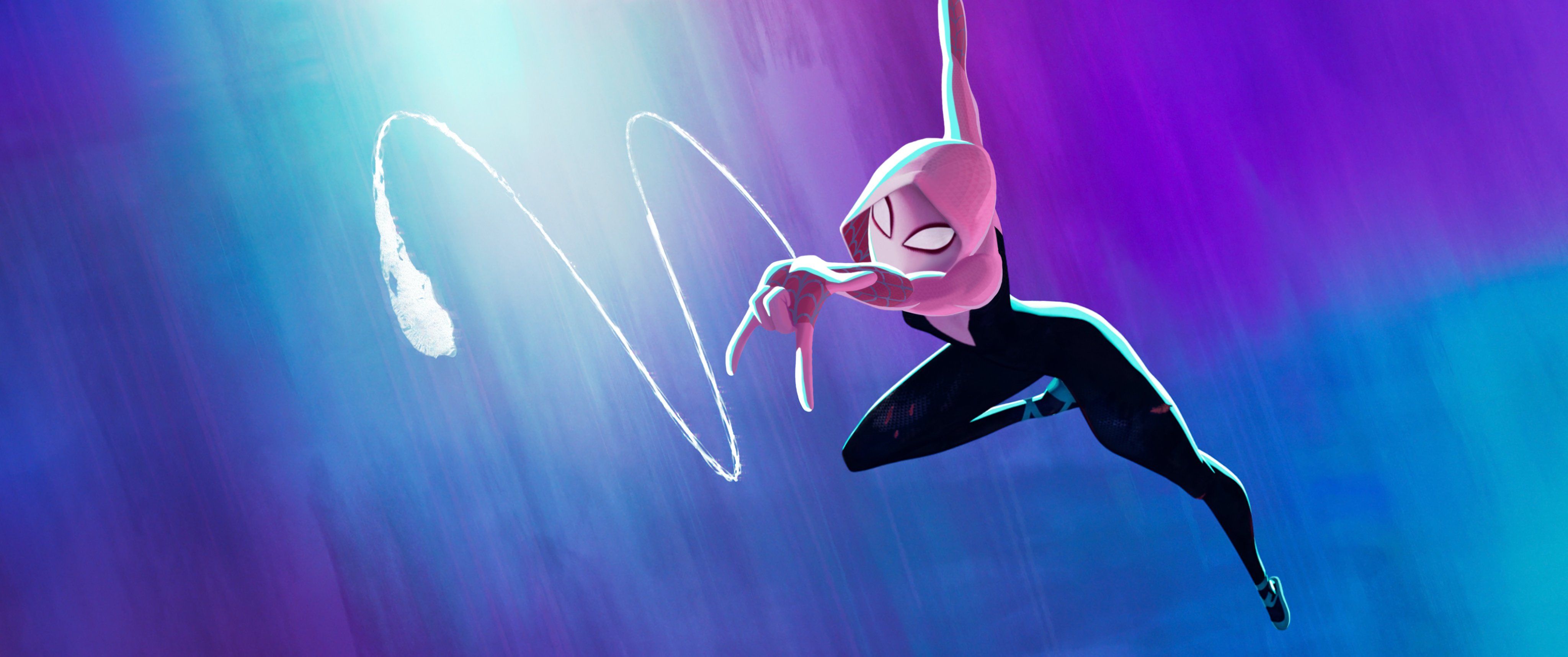 RELATED: 'Spider-Man: Across the Spider-Verse': Phil Lord & Chris Miller on Gwen and Jessica Drew's Connection
Gwen Stacy's Role in Spider-Man: Across the Spider-Verse
In Spider-Man: Across the Spider-Verse, Gwen Stacy/Spider-Woman will be part of a group of spider-powered heroes, led by Miguel O'Hara. The film will also explore a romance between Gwen and Miles. Although the first film showed that Miles was attracted to Gwen, it showed them becoming friends. Gwen is also set to appear in a spin-off movie, which will also feature Jessica Drew/Spider-Woman (Issa Rae) and Silk/Cindy Moon.
Spider-Man: Across the Spider-Verse will swing into theaters on Friday. In the meantime, check out the teaser for the film below: