It was previously reported that Dungeons & Dragons: Honor Among Thieves would be available to stream in Paramount+ while available for purchase from digital retailers. And now, there's another place available for audiences to enjoy the explosive adaptation of the popular role-playing game. Starting tomorrow, May 26, the movie will premiere on MGM+, expanding its streaming options with yet another platform. All of these sites don't even take into account the fact that the film will be released through physical media on May 30. The action Honor Among Thieves can soon get to your living room.
In the fantasy action blockbuster, Edgin Darvis (Chris Pine) is depicted as a former member of the Harpers. After the murder of his wife, he raises his daughter with his friend Holga Kilgore (Michelle Rodriguez). The pair spent their time stealing valuable items, getting to use to that way of life until they both get arrested when a heist doesn't happen in the way they intended it to. During their imprisonment, they wonder if their life should change and, to their surprise, they were about to get involved in a mission much bigger than anything they had previously encountered. When they finally escape the facility, they realize that the person who betrayed them is now lord of the land.
Before they can even plan an attack on Forge Fitzwilliam (Hugh Grant), they have to cross paths with Simon Aumar (Justice Smith), an amateur sorcerer who wants to help Edgin and Holga with their quest of defeating the tyrant. Added to that, Edgin also hopes he can steal the Tablet of Reawakening to bring his wife back from the dead. But the team's ultimate mission is to steal a powerful artifact that, if it happened to fall into the wrong hands, could threaten the peace and harmony of the entire world. The movie earned $207 million at the worldwide box office, and the future of the franchise is uncertain, for now.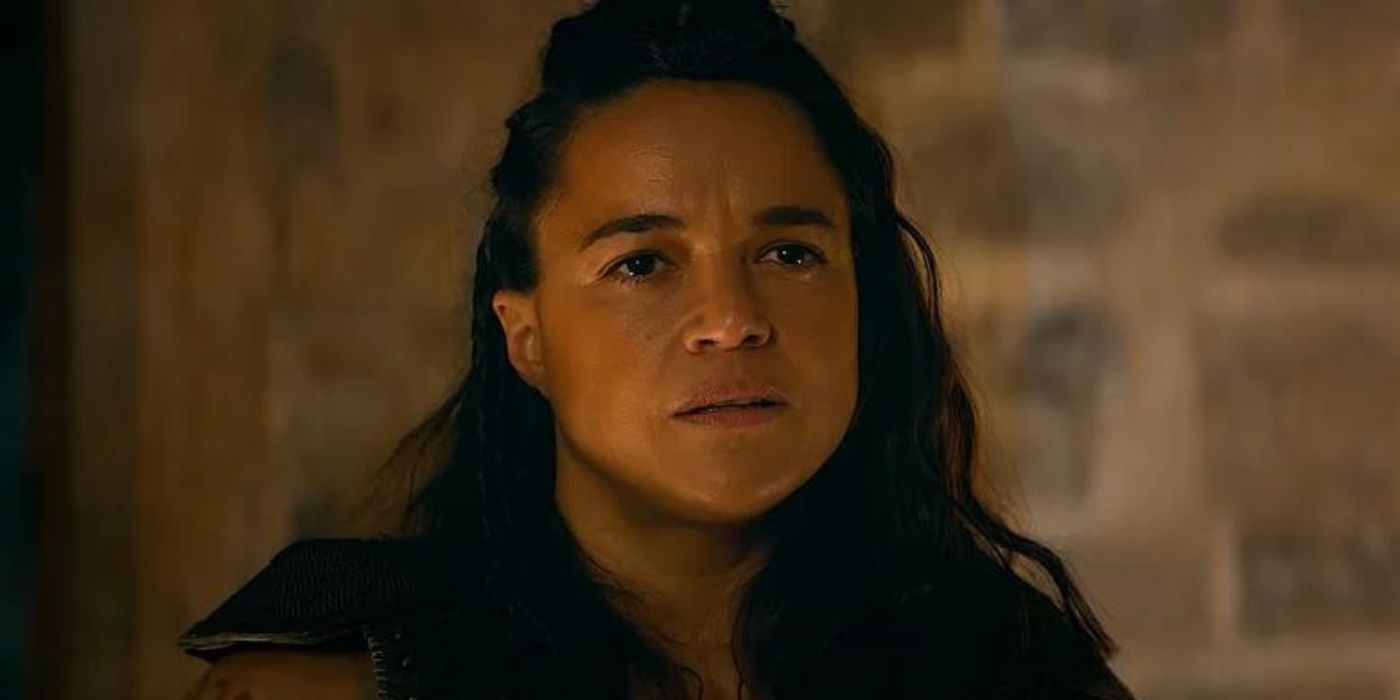 RELATED: An Ode to Jarnathan, Our Feathered Friend From 'Dungeons & Dragons: Honor Among Thieves'
What Else is Streaming on MGM+?
The platform was recently re-branded this year, and it offers a wide variety of content from the legendary studio. Some of the most notable original titles from its library includes Godfather of Harlem and Amityville: An Origin Story. The platform also has a contract with Paramount Pictures to stream some of their latest hits. That explains why Honor Among Thieves will also be available to stream there, as well as The SpongeBob Movie: Sponge Out of Water and Arrival. Don't miss the crew's quest to save their world when Dungeons & Dragons: Honor Among Thieves becomes available to stream on MGM+ tomorrow, May 26.
You can check out Collider's exclusive interview with Chris Pine and Michelle Rodriguez below: