The king of old-school B-horror is coming back to life, at least in spirit, for two nights only at the Music Box Theatre in Chicago. Castle's horror classic House on Haunted Hill will be screened at the venue on June 7 and 8, but there's a twist. To recapture the director's penchant for showmanship, the theater will be outfitted with interactive gimmicks in the same vein as those originally employed by Castle to get the audience to participate in the theatergoing experience.
Although House on Haunted Hill is a classic and Castle is a prolific filmmaker, he's better known for how he employed gimmicks in theaters. House on Haunted Hill screening became especially raucous thanks to "Emergo," a gimmick involving a plastic skeleton with glowing red eyes that Castle would fly through the theater with a pulley system during the moment a skeleton rises from a vat of acid on-screen. Stories about the skeleton spread like wildfire, turning the film into a major hit in the process. Part of the fun wasn't just seeing it fly overhead, but also the way kids would get into it by pelting the skeleton with the candy boxes and soda cups at their disposal. Rest assured, the skeleton will fly again for Music Box's screening.
Castle had a whole bag of tricks when it came to involving audiences, from insurance policies and nurses on set to make sure viewers are taken care of should they die of fright to vibrating chairs to simulate being shocked. A number of his films have been remade like 13 Ghosts with Tony Shalhoub and House on Haunted Hill with Geoffrey Rush, but both lack the theatrics that Castle brought to his work. Getting to re-experience his films as originally intended, gimmicks and all, is certain to be a fun trip back in time.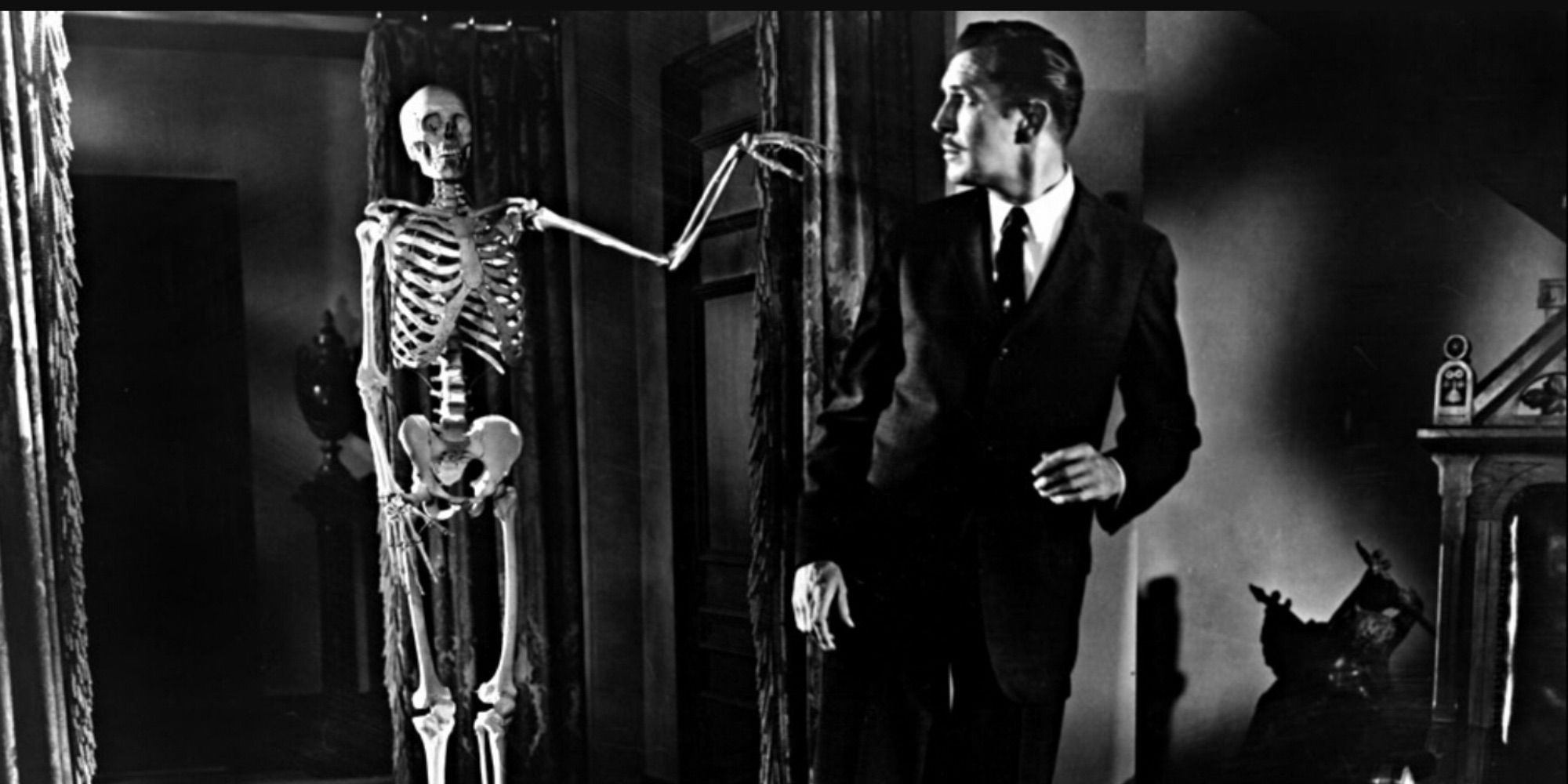 RELATED: This Cheesy 80s B-Horror Movie Might Be the Most Disturbing A.I. Film Ever
What's the Premise of House on Haunted Hill?
As for what to expect from House on Haunted Hill, it sees Frederick Loren, a man as rich as he is eccentric, invite five guests to a possibly haunted mansion for the chance to win $10,000, assuming they make it through a night of frights. Beneath the crazy setup is a murder plot set up by the guest of honor, Loren's estranged wife Annabelle, along with her lover Dr. Trent. Her hopes of scaring Loren's associate into shooting Loren go south when things go bump in the house, beginning a night of campy and creepy chaos. The legendary Vincent Price leads the cast which also features Carol Ohmart, Richard Long, Alan Marshal, Carolyn Craig, and Elisha Cook Jr.
Music Box Theatre's House on Haunted Hill screenings will take place at 7 p.m. on June 7 and 9:30 p.m. on June 8. Check out the trailer for the horror classic below.