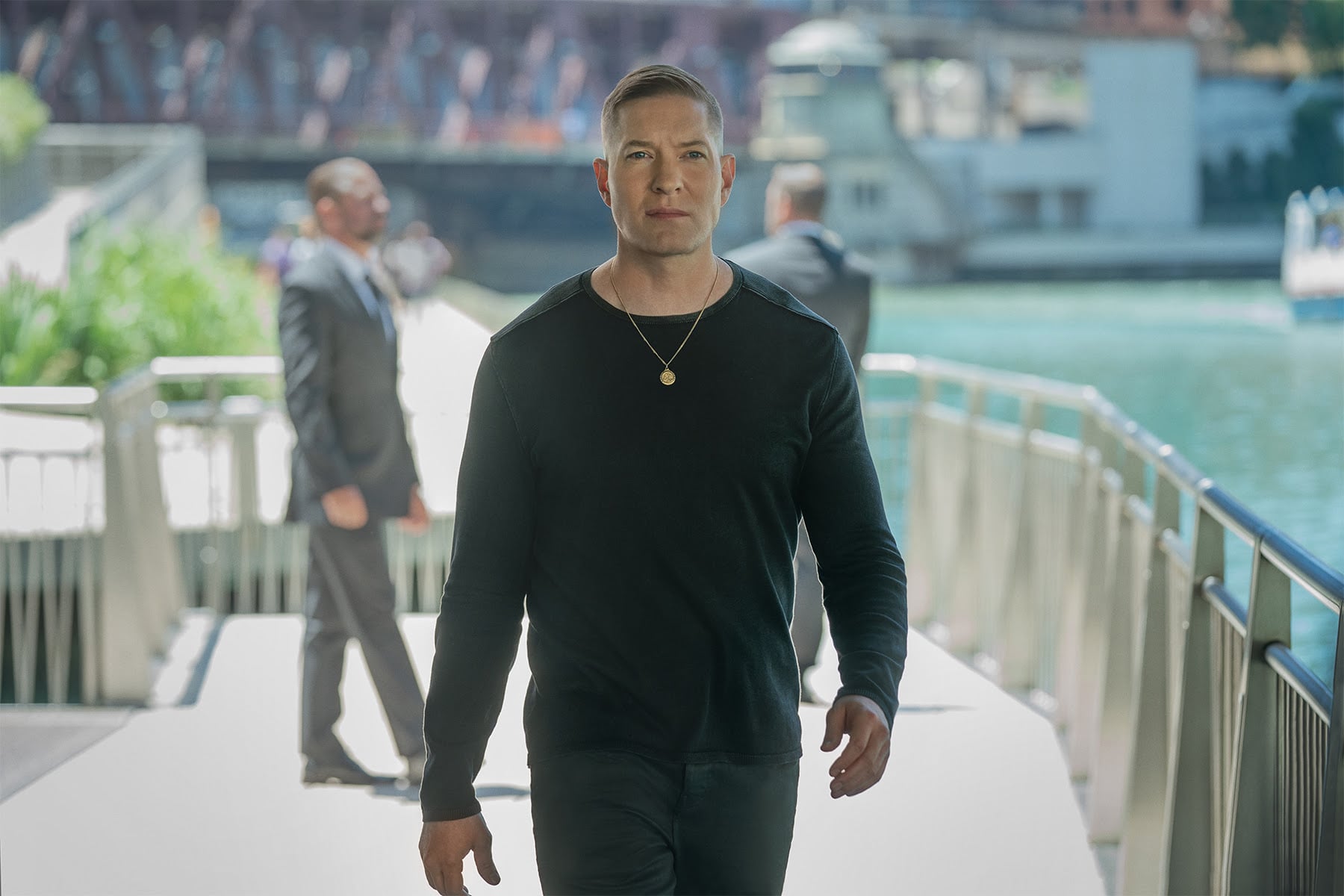 After much anticipation, "Power Book IV: Force" is finally returning for season two this fall, and according to series star Joseph Sikora, it'll be a real treat for "Power" fans who've been following the franchise since the very beginning. "We're going back to the roots of 'Power,'" he reveals to POPSUGAR. "We're hitting the streets hard, we're figuring out where things exist in Chicago in real time. I think that the audience is going to have a fun time discovering places."
In addition to more explosive action, Sikora teases that season two "feels very organic," crediting showrunner Gary Lennon (who served as an executive producer on "Power") for a "tremendous job of expanding our world and relating how real Chicago, specifically how Latino culture here in Chicago, would be; how it presents it very truthfully and expands our South Side and North Side gangs."
"I think the audience is going to love that we got back to the street and the grime and the grit of 'Power.'"
"Power Book IV" — the third spinoff within the Power Universe — debuted in February 2022 and follows Sikora's gun-toting, drug-dealing Tommy Egan through his new conquests in his hometown of Chicago, where he sets his sights on becoming the biggest drug lord in the city. Season one of the series showed Tommy leaving his life behind in New York City (he literally faked his own death) to start a new chapter in a familiar place. He formed alliances, made new enemies, and even reconnected with long-lost family, but in season two the stakes are raised with revenge on his mind.
According to Starz, the show will pick up with Tommy seeking vengeance for the death of his nemesis-turned-business partner Liliana. But more than that, he's still determined as ever to take over the Chicago drug world as a new connect arrives on the scene.
Alongside Sikora, returning cast members include Isaac Keys as Diamond, Lili Simmons as Claudia Flynn, Shane Harper as Vic Flynn, Kris D. Lofton as Jenard, Anthony Fleming III as JP, Lucien Cambric as D-Mac, and Tommy Flanagan as Walter Flynn. The show's second season also welcomes new faces like Carmela Zumbado, who plays Mireya Garcia; Manuel Eduardo, who stars as Miguel Garcia; Miriam A. Hyman as US Attorney Stacy Marks; and Adrienne Walker in the role of Shanti "Showstopper" Page.
Beyond "Power Book IV," Tommy also makes a surprise return in the penultimate episode of "Power Book II: Ghost" to come face to face with Michael Rainey Jr.'s Tariq again, which means the door could be open for a crossover with his show in the future. "There's room and opportunity," Sikora says. But for now, he has tunnel vision leading up to the return of his series. "I think the audience is going to love that we got back to the street and the grime and the grit of 'Power,'" he says. "'Power' is back! Season two is season seven of 'Power.' The fans, they're going to be eating popcorn and drinking wine or whatever else. [We're] really proud of season two."
"Power Book IV: Force" returns for season two on Sept. 1.