The drama never ends with exes Kim Zolciak and Kroy Biermann!
There's already been sop much back-and-forth amid the former couple's messy divorce, both in legal filings and social media shade. The latest of the latter was Kroy's. The 37-year-old former football player took to Instagram Stories on Friday to diss his estranged wife.
Related: Kim Selling Her Wigs For HOW MUCH Amid Financial Woes & Divorce!
He shared a cartoon image of a blonde woman — who seemed to represent Kim — posing and winking for the camera. He then captioned the picture:
"Don't be so obvious "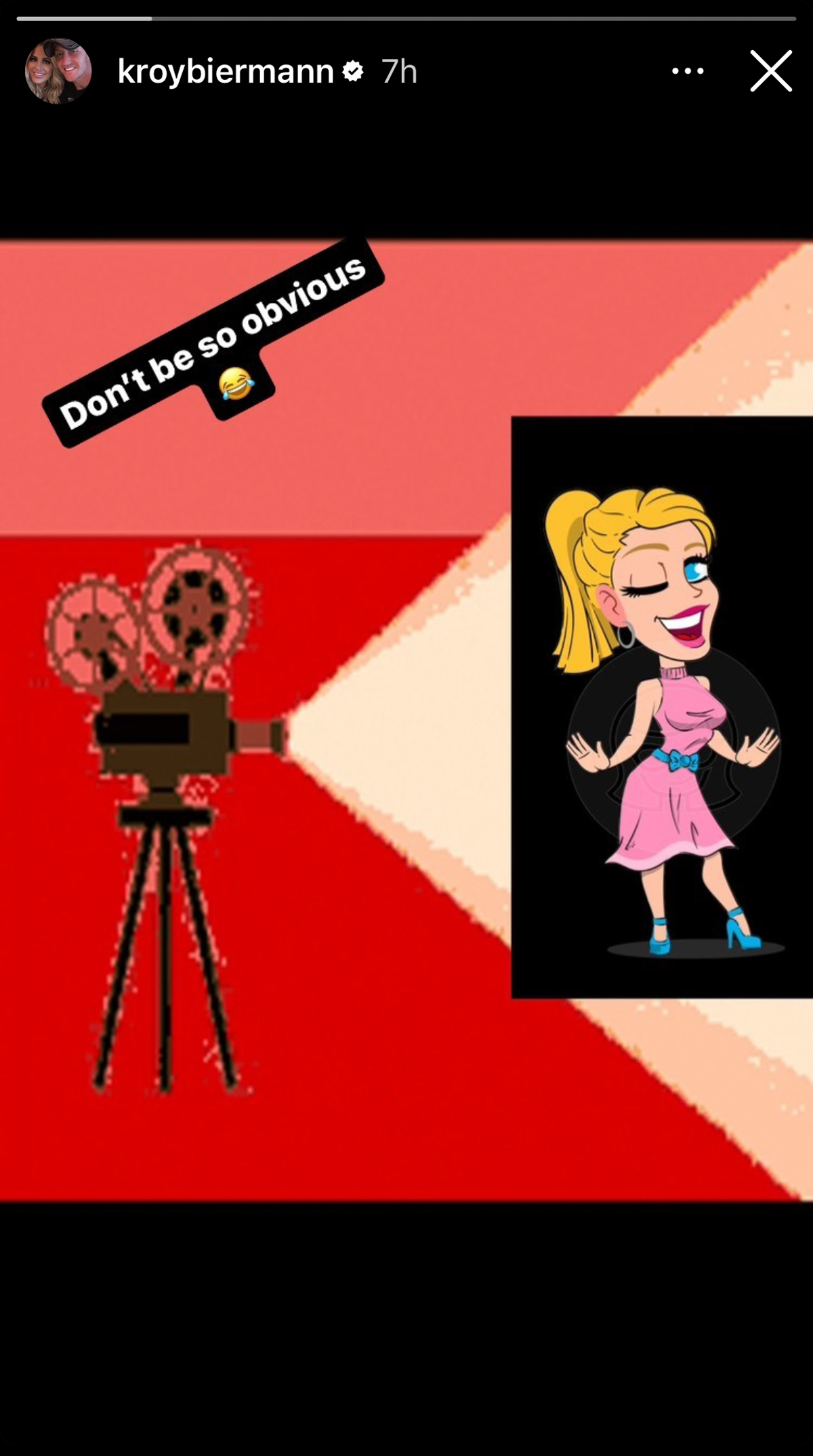 Hmm. Is Kroy trying to tell fans the 45-year-old reality star is trying to return to TV during their divorce?! While it's unknown what the intention was behind the post, it innerestingly came one day after RadarOnline reported that Kim was pleading with the Bravo execs to get her job back since she needs money. Hmm…
For those who don't know, Kim starred on The Real Housewives of Atlanta for five seasons before leaving the show in 2012. She and Kroy then got their limited series Don't Be Tardy for the Wedding – which eventually transitioned into Don't Be Tardy. The series ran for eight seasons until it was canceled in 2020. During the spinoff, she returned as a "friend of the Housewives" for Season 10 of RHOA.
But three years after Don't Be Tardy's end, she's reportedly looking for a reality TV comeback! A source close to the situation told RadarOnline on Thursday:
"Kim knows how to make great reality TV — and not much else — which is why she's begging them to take her back! She needs the money. She needs a job. She's desperate!"
That won't surprise anyone since her divorce came only weeks after the IRS filed a lien against the duo since they owed $1.1 million in taxes! They also owe more than $15,000 in taxes to the state of Georgia. It gets worse! Kroy even claimed that Kim has a gambling problem when he filed a request for her to undergo a psychological exam. Oof…
Returning to Bravo would go a long way toward solving her money problems! More than her current solutions anyway… She's so desperate she's already gone as far as to start selling her beloved wigs!
Beyond her money problems, though, fans have been asking on social media for Kim to come back to reality TV, too — only they want to watch her divorce drama play out. It would be a win-win for everyone involved! Well, except Kroy. He seemingly has some negative opinions about her going in front of the cameras again based on his new post. Maybe he just wants their younger kids left out of it?
Sadly for fans, there's no Don't Be Tardy 2.0 or RHOA return happening… for now! A source to Kim shut down the rumor to Page Six, insisting that the report she's "begging" Bravo for a job isn't true. But clearly Kroy thinks she's making her desires clear with her own social media posts?
Reactions, Perzcious readers? Let us know in the comments below.
[Image via Bravo/YouTube, Pickler and Ben/YouTube]