Marvel Studios is in the middle of another big year with their recent release Guardians of the Galaxy Vol. 3 continuing to light up the box office. However, on the small screen, one of the most exciting new releases yet to come is Loki Season 2. The series will see the return of Tom Hiddleston's title god of mischief and his villainous variant Sylvie, played by Sophia Di Martino. In preparation for Season 2's Fall release, Sideshow Collectibles has unveiled their new Hot Toys figure for Sylvie.
The figure sees Sylvie in her main Loki outfit featuring a broken horned headdress and black and dark green cloak with matching bodysuit that has added gold accents for good measure. Sylvie comes with her blade, prune stick with interchangeable ends, tempad, reset charge device with effects, a Time Door backdrop, and a stand. However, the main star of the show here is this variant's head sculpt. The resemblance to Martino is uncanny to say the least. Whether it's the pitch perfect dirty blond hair or her piercing eyes, Sideshow continues to outdo themselves in this department. Sylvie's going to look stunning next to all your Loki Hot Toys in your collection.
Loki: The Underrated Story About Loving Yourself
While Loki has been overshadowed by other hit Disney+ series like WandaVision and Ms. Marvel, its first season stands toe-to-toe with the best stories in the MCU. Underneath its creative sci-fi aesthetic and brilliant musical score, is a rich story about finding the strength to love ourselves and find peace with who we are as flawed human beings. The relationship between Loki and Sylvie throughout the first six episodes was one of love, pain, and betrayal. Loki as a character has been through so much in the last decade and the added stab of Slyvie's betrayal at the end of Season 1 made that context much harder to swallow. Most of the time your worst enemy is the person staring right back at you in the mirror. In Loki's case that's tragically literal. Because of that deep exploration, it's going to be interesting to see where Season 2 takes Sylvie. Especially given the brilliant chemistry Hiddleston and Martino shared on screen. Will Sylvie end up like our current Loki full of regret towards his horrific past, or will she embrace her inner darkness like the Loki we once knew in The Avengers? Only time will tell.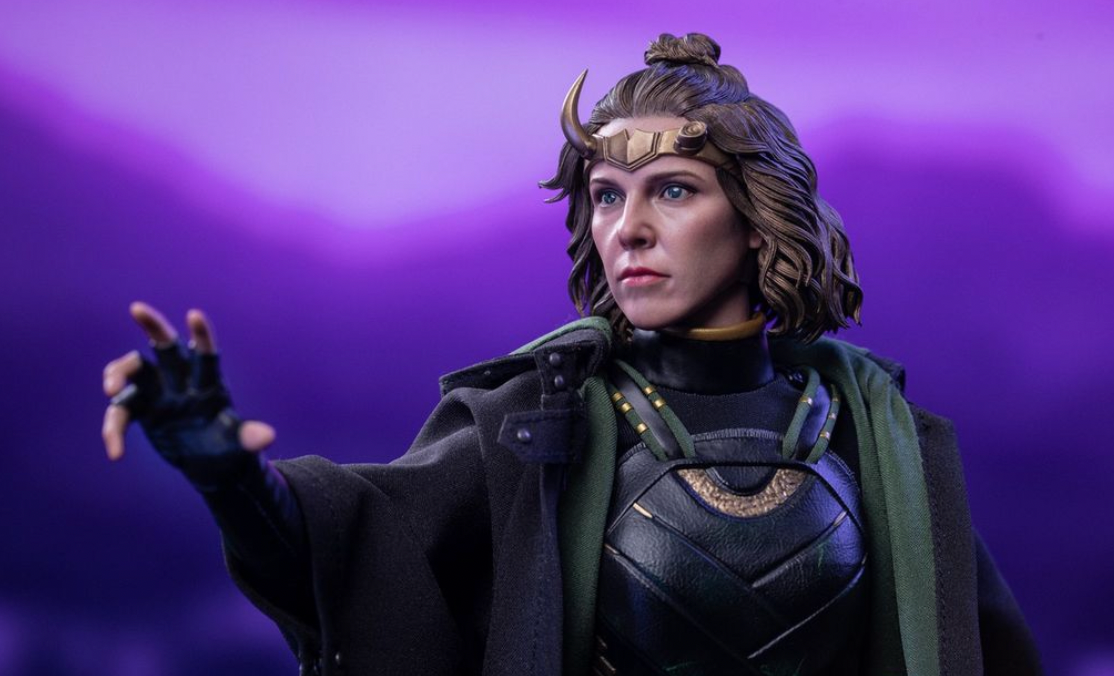 RELATED: 'Loki' Season 2: Release Date, Cast, Plot, and Everything We Know So Far
When Does Loki Season 2 Release?
Loki Season 2 will premiere on October 6 and feature six new weekly episodes just like Season 1. There's still a lot of mystery surrounding Season 2's plot, but with the MCU timeline shattered and the Time Variance Authority forgetting the events of Season 1, Loki's about to fully embrace the multiverse consequences of Sylvie's actions. This includes the return of Jonathan Majors as a new variant of Kang. While Loki fans wait for October to arrive, you can pre-order Sylvie's new Hot Toy figure on Sideshow's website. Preview images for the figure can be viewed down below.