From powering through a post-apocalyptic wasteland in Mad Max: Fury Road to trying to survive the wilderness with a group of teenagers who turn to violence and cannibalism in Yellowjackets, Courtney Eaton is loading up her filmography with ambitious projects, and excelling in them.
Eaton quickly emerged as one of the most curious characters in Yellowjackets Season 1 playing Lottie. Soon after the plane crashes in the wilderness and Lottie runs out of her medication, the unusual behavior begins. Bad feelings about the cabin in Episode 2, a supposed possession in Episode 5, and visions in Episode 6 all pave the way to increasingly dark and occasionally violent behavior. But how much of it is her fault? Can we blame the mushrooms, the absence of Lottie's medication, and perhaps the other Yellowjackets for warping Lottie's words and intentions? That's exactly what I discussed with Eaton on a brand new episode of Collider Ladies Night!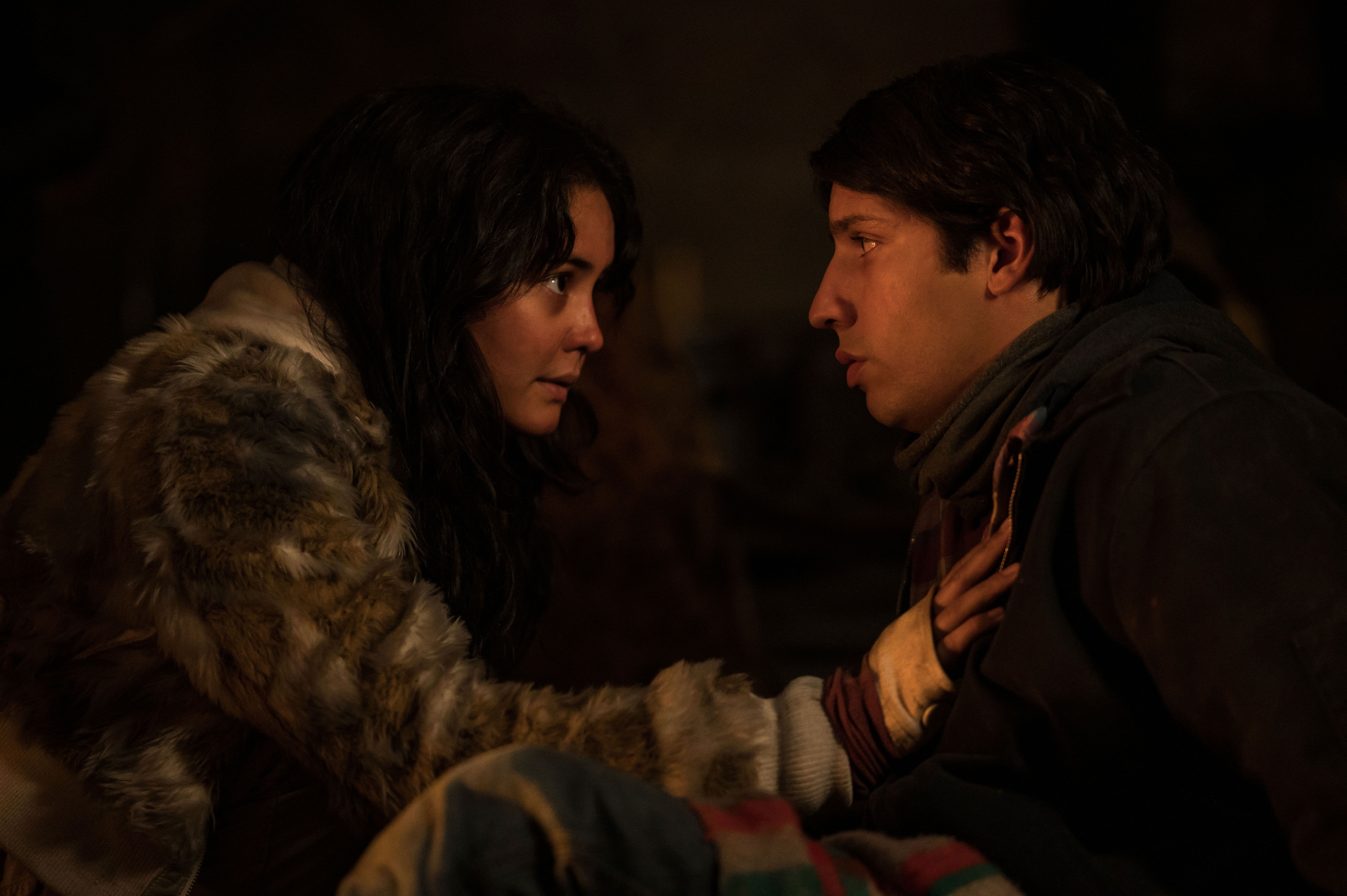 Before digging into Yellowjackets, Eaton took a moment to revisit why she first decided to commit to becoming an actor. She explained, "I was really shy as a kid and didn't enjoy acting at school, and I never wanted to be an actor." However, thanks to Eaton's go-with-the-flow attitude and willingness to try things, she eventually found herself on a film set tapping into all the hugely fulfilling creative opportunities the craft of acting had to offer. She continued, "I don't think I realized I wanted to be an actor until I got on my first film set and was just like, 'Oh, this is what acting is. It's fun and it's kind of like a therapy, and you get to run around and be weird and no one judges you.' So I think on Mad Max was the first time."
Not only did working on 2015's Mad Max: Fury Road confirm Eaton's passion for acting, but it's also the project that proved to her that she was able to go the distance and tap into the deepest layers of her characters. Here's what she said when asked for the moment when acting became a creative itch she knew she needed to keep scratching:
"Specifically I remember the scene. It was in Mad Max when I'm running back to the warlord, and I'm screaming and have makeup smeared over my face and the girls are chasing after me, and I hit and tapped into something that day that I was just like, 'Oh, I think I want to cry on screen forever.' [Laughs] No, that makes it sound sad, but it was really empowering."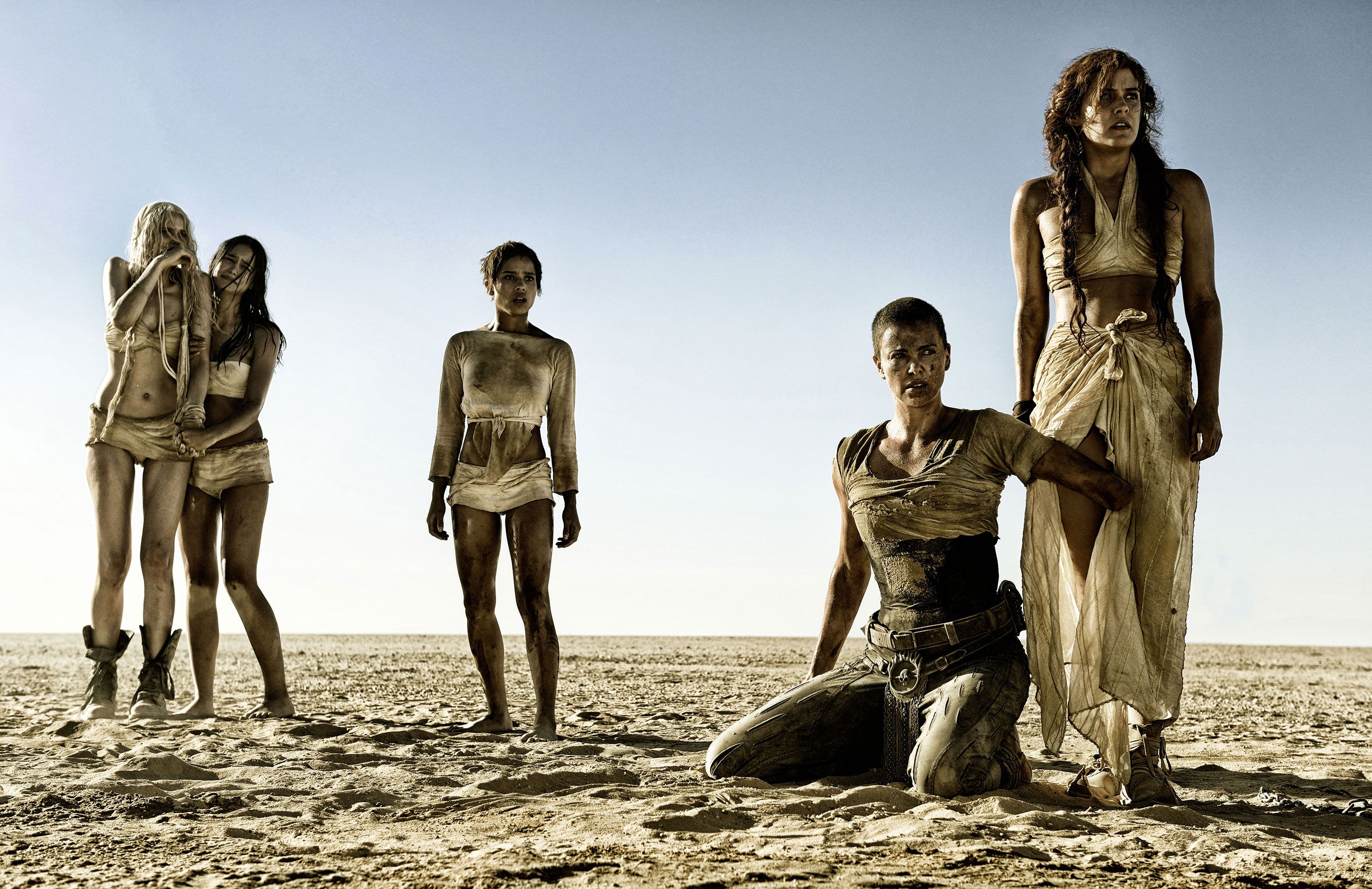 Even though Mad Max: Fury Road is a one-of-a-kind and wildly challenging production to have tackled as her first feature, when the opportunity came to take her first series regular role, there was hesitation. Eaton wasn't sure she was ready for such a commitment. In fact, it was actually Eaton's choice to join the cast of Yellowjackets as a recurring character in Season 1, rather than start the show as a series regular. She explained:
"Showtime was really gracious. They offered me a series regular in Season 1, but because it was my first time doing TV, and because I'd come from film, it's daunting to sign onto something for five, six years — at least for me at the time. So they were really gracious and let me come on later as a series regular."
No matter what stage one's at in their career, a complex character like Lottie can't be easy to tackle. Not only is she out of medication, struggling with self-confidence, and trying to survive while stranded in the wilderness, but Lottie also becomes a reluctant leader. It's a lot for the character to juggle and, therefore, a lot for Eaton to manage as well, especially when you consider all of that and more can influence Lottie's choices and behavior simultaneously in a single moment.
Given everything on her plate, I asked Eaton for a Season 1 scene that played a pivotal role in helping her put the character in focus. Here's what she went with:
"It's weirdly the pilot. Lottie's not in the pilot that much, but there's a scene where she's just sitting in her empty house and her maid comes and gives her her medication. Beside the medication, that isn't what draws me back to her, but that emptiness and sadness, but also comfort she has in herself, weirdly. That's always the root of Lottie, I feel like. If I think about her, I just kind of see us sitting at that table."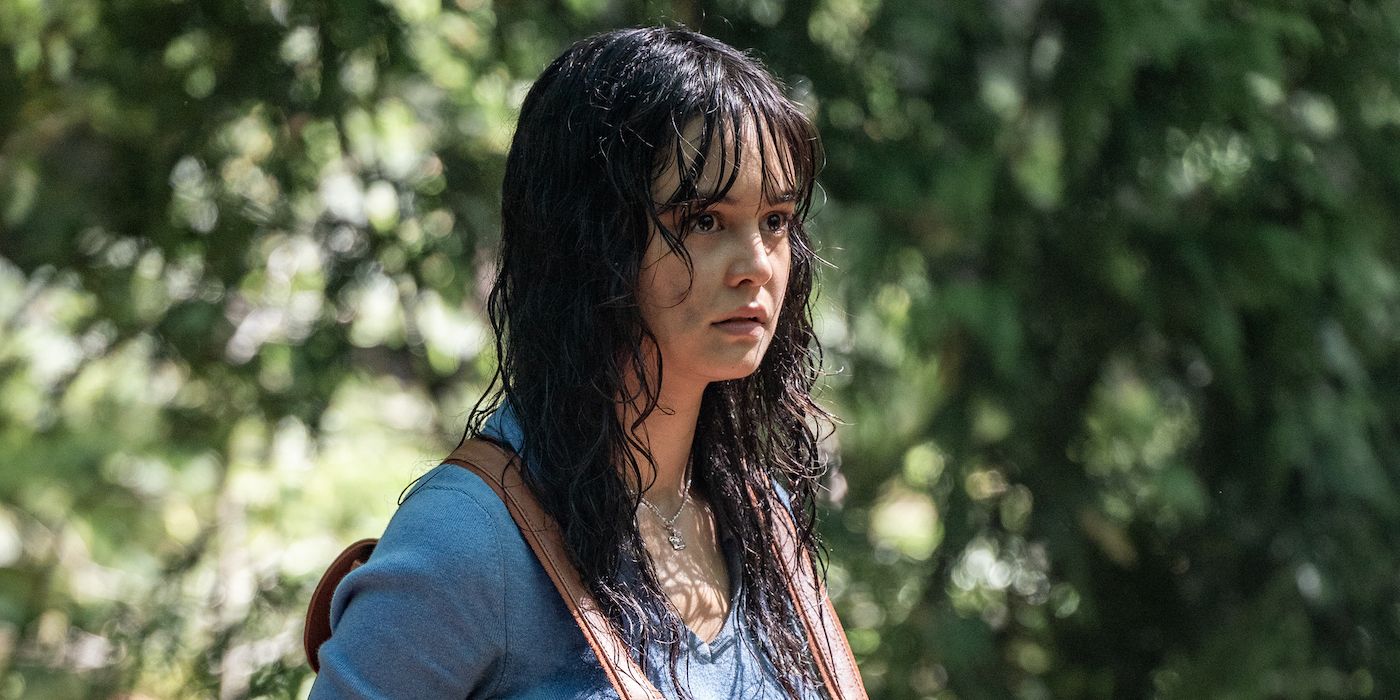 While Eaton does turn to that scene to help ground the character, she insists that while playing Lottie, it's more about intuition than developing clear explanations for every move Lottie makes.
"It might sound like a cop-out answer, but intuitively I just know when heading into a scene. I'm like, 'Oh, this is the way it should go.' And maybe the writers will come up and be like, 'Lean more this way. Lean more that way,' because they know things I don't know. I don't know how to explain how I know what Lottie is supposed to do or what her goal is in those moments, but I just know."
Yes, a lot is in play for Lottie at all times, but one particular element of her experience that dictates some significant choices she makes in Season 2 is the group nudging her into a leadership role. Eaton emphasized the point while discussing one of Lottie's few private moments in Season 2, Episode 4 during the hunting competition with Natalie (Sophie Thatcher) when Lottie finds a symbol on a tree, touches it, and says to herself, "Fuck me." What exactly does that "fuck me" mean? Here's Eaton's take:
"In that moment I think it was stemming from, how did she get herself into this situation? She doesn't really want to be here and she has all this pressure. She's been put in a position to lead, and going back to the distrust, she doesn't think that she can really do that. She's trying her hardest, but I think she's just getting tired of it … There's little scenes here and there, and I talked with Jasmine [Savoy Brown] about this when we were talking through a scene one day, and she was like, 'Sometimes it's not the big idea of what's happening in the scene. Sometimes I just think into the aspect of like, my character is just pissed off with that one today. Doesn't want to be in a room with her.' So I think it was kind of stemming from that, that that day was just really hard for her. She didn't want to be in this position. She has Mari speaking on her behalf being like, 'She doesn't need a gun. She doesn't need this.' [Laughs] [Lottie's] just like, 'All right,' and she is kind of a bit of a pushover in a way that she would just be like, 'Okay, let's just go do this and make everyone happy.'"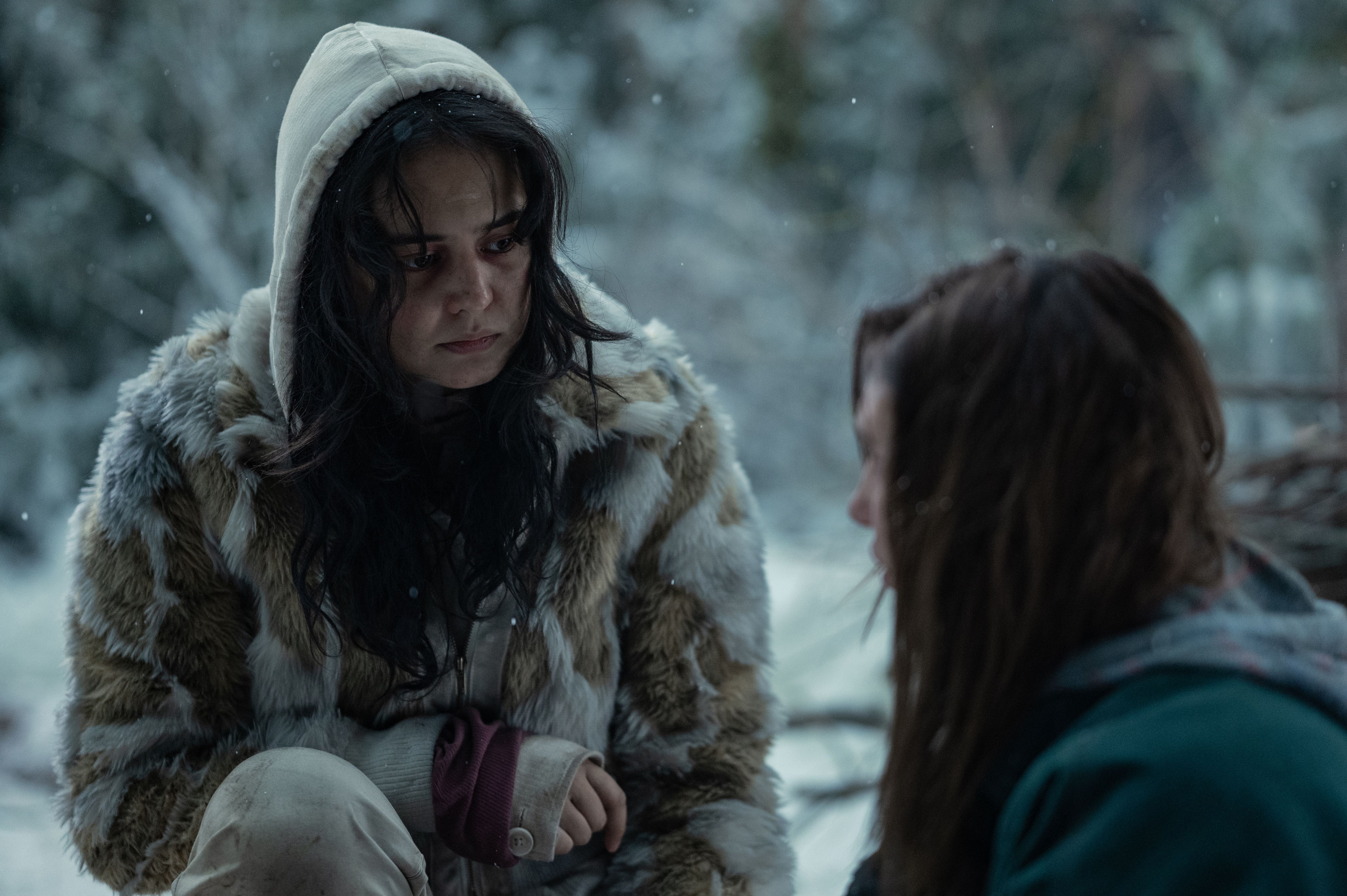 There's been concern that Lottie's practices and connection to the wilderness could spark violence — concerns that were bolstered with her final line of Season 1; "Shed the blood, my beautiful friends, and let the darkness set us free." However, much of what happens in Season 2 highlights that that negativity and violence aren't a direct result of Lottie's actions, but rather, how the others interrupt and often warp them. Simply put, it's not fair. Lottie didn't ask for this.
"This is while I'll fight to the end of day when everyone was like, 'She's evil. She's got bad intentions.' I'm like, Lottie does everything from the best place. She's trying to give her heart to everyone. It might not come across in the right way sometimes, but she's always well intentioned, I think."
Given that Lottie is now well aware of the danger of having many of the other Yellowjackets hang on her every word, how might Lottie's interpretation of that final line of dialogue from Season 1 have changed? Here's Eaton's take:
"For Season 1, it was coming from a place where I think they're in complete chaos and — god. [Laughs] I think now that version of that line is a lot darker, for all of them, but maybe it's directed at people around her less so than her being involved. I think the first time she said that line it included her. Maybe the second time, in the second half of it, she doesn't count herself as part of that anymore."
Eager to hear more from Eaton on Yellowjackets including what goes down in the Season 2 finale? Be sure to check out her episode of Collider Ladies Night at the top of this article or listen to the full 45-minute interview uncut in podcast form below: