June is right around the corner and with it comes one of the most stacked months for film in a very long time. In the span of that month, we'll see a ton of big franchise returns like Spider-Man reentering the Spider-Verse, Michael Keaton dawning the Batman cape and cowl for the first time in 30 years, and Harrison Ford putting on Indiana Jones' fedora one final time. However, another major franchise returning to the big screen next month is Transformers in its seventh live-action film Transformers: Rise of the Beasts. Keeping with the series' tradition, Rise of the Beasts has a stacked cast that includes Pete Davidson as the fan-favorite Autobot Mirage. Now, in the latest clip for the film, Paramount has given us a new look at Davidson's Transformers debut.
The 45-second clip, exclusively debuted by Fandango, sees Mirage taking Anthony Ramos' Noah to meet fellow Autobots Optimus Prime (Peter Cullen), Arcee (Liza Koshy), and Bumblebee for the first time. In classic fashion, Noah's terrified of his new robot friends despite Mirage's best efforts to settle him down. In a surprising turn Optimus isn't happy to see that Mirage has brought Noah into their party. Noah and Mirage's relationship, at least from the clip, feels very reminiscent of what Bumblebee and Sam (Shia LaBeouf) shared in the original Michael Bay trilogy. This clip just does a nice job of showing off Rise of the Beasts' stunning effects work.
Pete Davidson's Leaving His Comedic Mark
While Davidson's best known for his eight-season run on Saturday Night Live, which the actor ended last year, the comedian has quickly started making a name for himself in the world of film. The King of Staten Island, The Suicide Squad, and Bodies Bodies Bodies are some of the best films to come out in the last three years. They've wonderfully shown off not only Davidson's great range as a comedian but as an actor in general. The actor's new Peacock series Bupkis also has proven that Davidson's risk-taking ability is next to none — that's why Davidson joining the Transformers universe is so exciting. Davidson has such a distinct voice and tone that works perfectly with this universe that's more than meets the eye. With the voice cast surrendering him featuring the legendary Cullen, Koshy, Ron Perlman, Michelle Yeoh, and Cristo Fernández, Davidson has a lot of great scene partners who bounce off which is when he's at his best.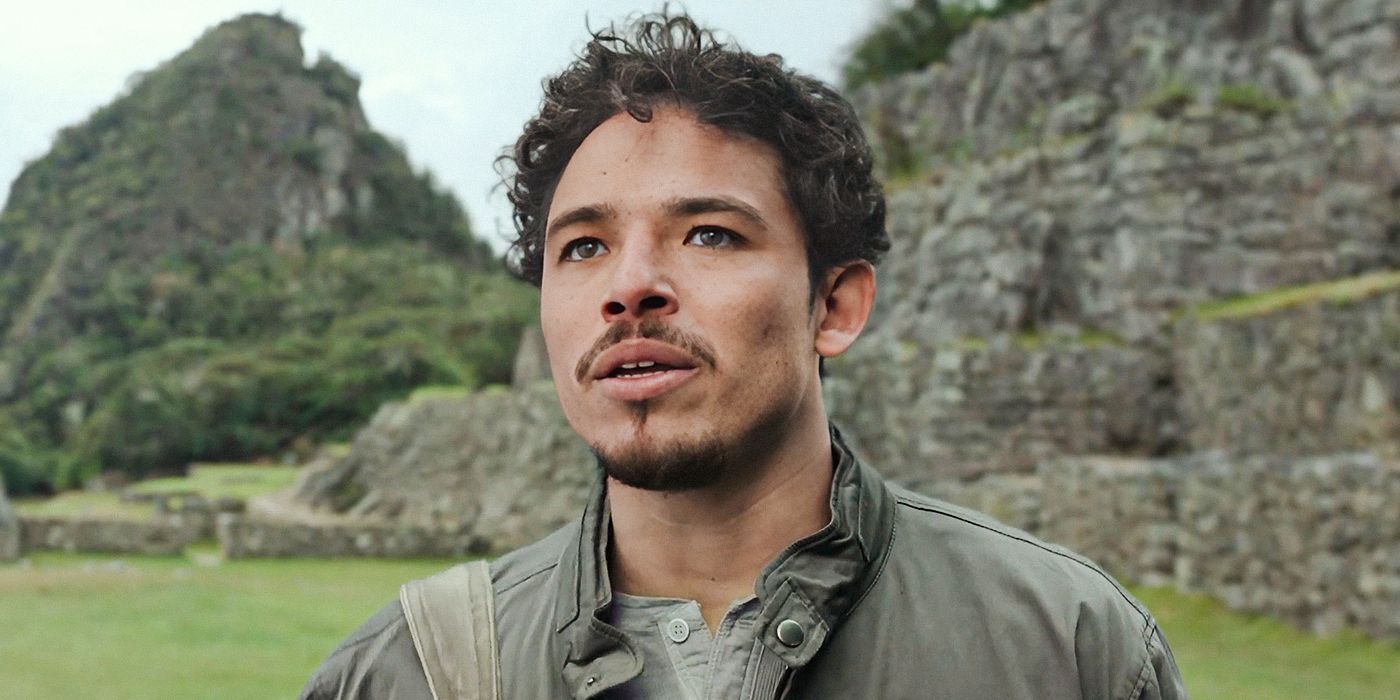 RELATED: 'Transformers: Rise of the Beasts': Release Date, Cast, Trailer, and What to Expect
What's Rise of the Beasts About?
While continuity in the Transformers universe makes other franchises like X-Men look coherent, Rise of the Beasts is a sequel to 2019's hit prequel Bumblebee. This new film takes us out of the 80s and into the 90s, specifically 1994. It will see the world of Autobots and Decepticons expanding with the Maximals, Predacons, and Terrorcons. However, the main bad guy here is the planet-sized Transformer Unicron. A character that was teased at the end of Transformers: The Last Knight, but we've never had a follow-up on that dangling plot line. Again, continuity's very loose with Transformers, so it's unlikely we'll get an end resolution to what was set up in Bay's final installment.
That being said, the plot rarely matters in a Transformers film. As long as there's great action and fun to be had, fans of this four-decade-old franchise are going to have a blast. From the sounds of it, that's exactly what we're getting with Rise of the Beast. First reactions to the film have been extremely positive with most critics praising its joyful entertainment value and great special effects work. Hopefully, that can translate into another box-office hit for Transformers.
When Does Rise of the Beast Release?
Transformers: Rise of the Beast is rolling out in theaters on June 9, 2023. While fans anxiously wait for the next robotic war to play out on the big screen, you can view the new Mirage-centric clip down below.