Barbie might have had numerous animated films thus far, but never a live-action depiction of the pink car and the stylish outfits. Although the idea of turning the Mattel staple into a live-action had been discussed for over a decade, it took Greta Gerwig to sign her name onto the project and make it fly off the page. With none other than Margot Robbie playing the beloved doll, Barbie might be one of the most anticipated productions to come out this summer, and we have got you covered on all the details that we know so far about this upcoming release.
Editor's Note: This article was updated on May 25.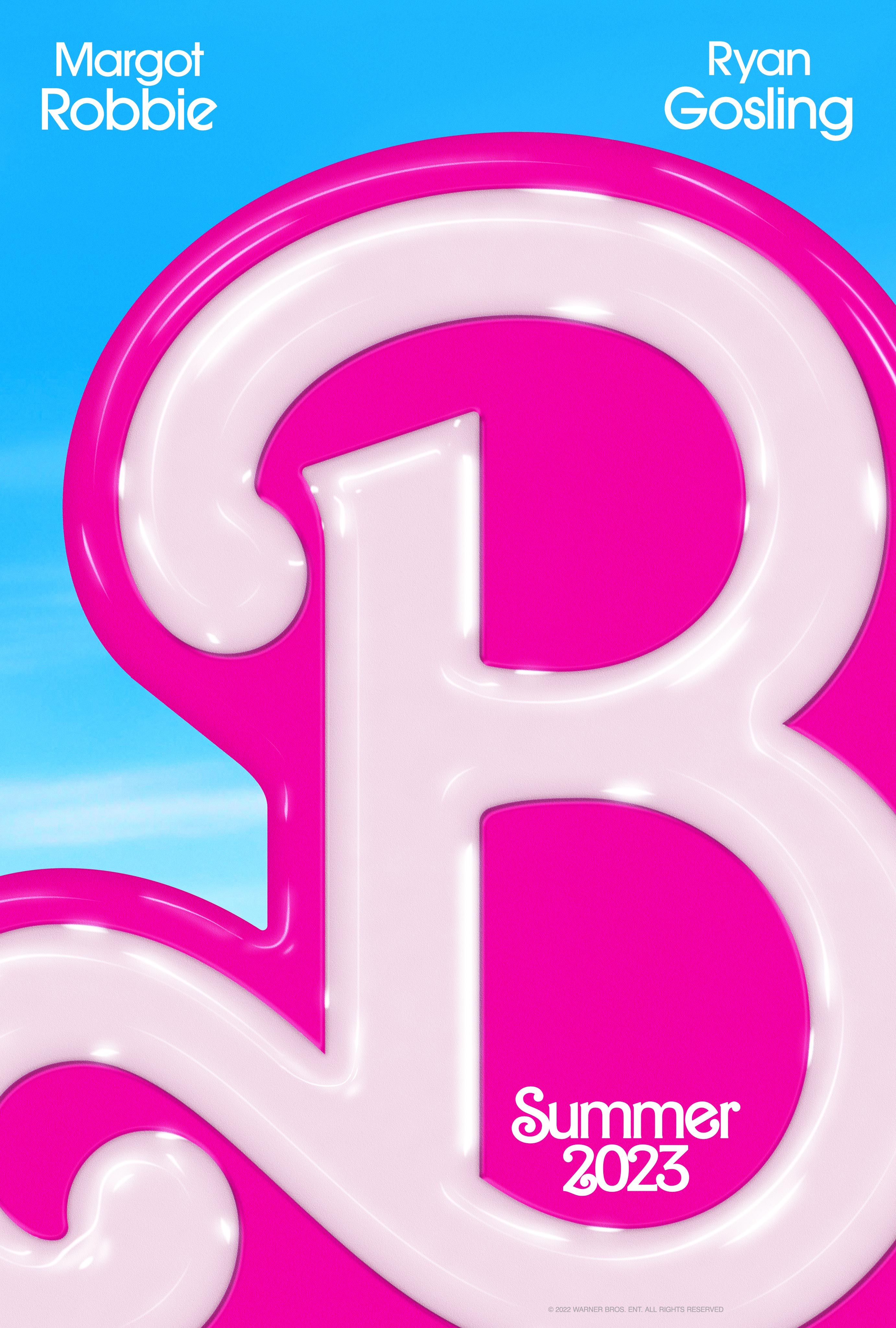 Release Date

2023-07-21

Director

Greta Gerwig

Cast

Margot Robbie, Simu Liu, Ryan Gosling, Helen Mirren, Ariana Greenblatt

Runtime

Main Genre

Adventure

Genres

Comedy, Adventure, Fantasy

Writers

Noah Baumbach, Greta Gerwig
When Is Barbie Coming Out?
According to the Warner Bros. announcement at CinemaCon alongside a sneak peek of Robbie in character, the live-action film will land in theaters on July 21, 2023.
In its July release date, Barbie will be competing against another buzzy film with a massive ensemble cast with Christopher Nolan's Oppenheimer.
Related:'Barbie' Will Be Inspired by Classic Movie Musicals
Will Barbie Be Available on Streaming?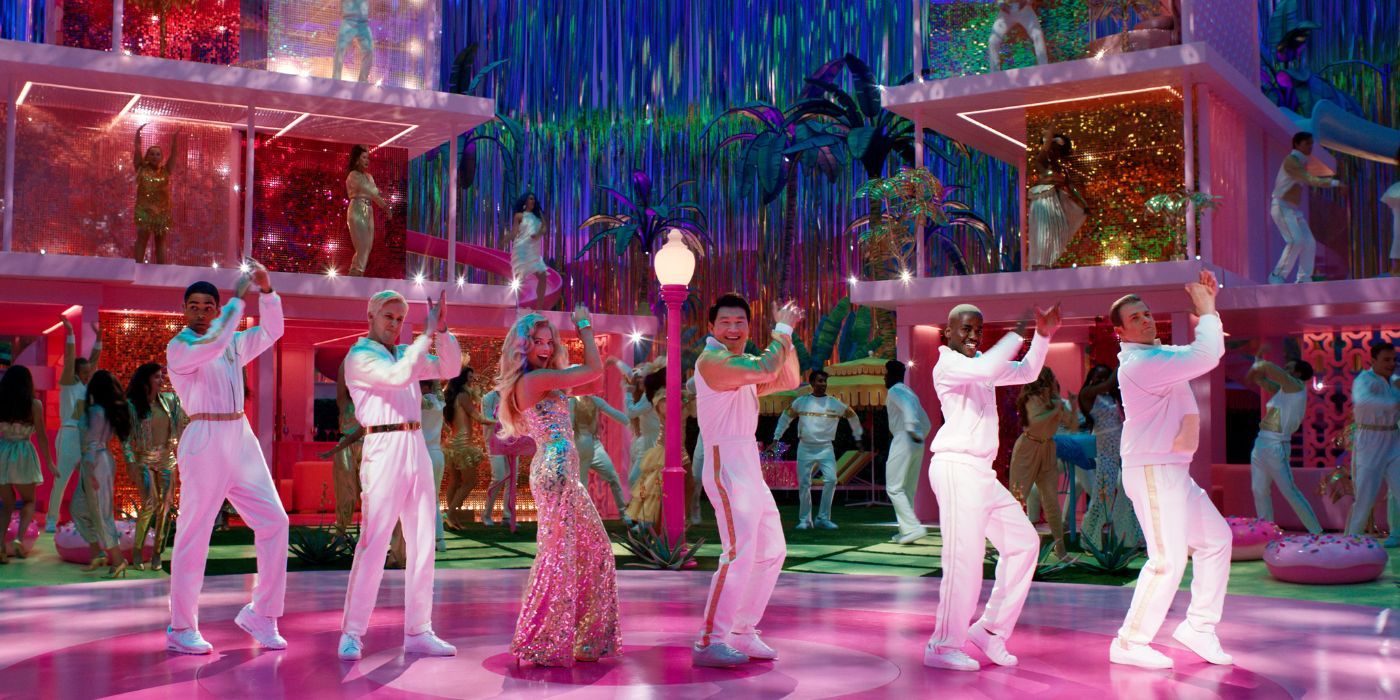 Barbie will initially only be released exclusively in movie theaters. However, once the film's theatrical window has ended it will be available to stream exclusively on Warner Bro's newly rebranded streaming service Max, following in the footsteps of other recent Warner Bros releases including Shazam! Fury of the Gods and Magic Mike's Last Dance.
Is There a Barbie Trailer?
After months and months of anticipation, the first teaser trailer for Barbie graced the big screen on December 15, 2022, before select screenings of Avatar: The Way of Water. The trailer was then released online by Warner Bros. the next day, shattering the internet in the process.
The trailer begins with a clever homage to Stanley Kubrick's 2001: A Space Odyssey complete with Richard Strauss' "Also sprach Zarathustra" blaring in the background. A group of young girls in raggedy clothing play with dolls, while Helen Mirren narrates lamenting that in the history of girlhood, there were only baby dolls, until one fateful day. The trailer then shows a giant Margot Robbie as Barbie in a black and white striped swimsuit, towering over the little girls and giving them a little wink. The girls then break into a frenzy smashing their baby dolls in the process, one of the baby dolls is flung into the air and starts spinning before we smash cut to the title card. The music changes to something much peppier as we see a quick montage including Robbie's Barbie overlooking Barbieland, dance parties involving Simu Liu, our first look at Ryan Gosling's Ken in action, and a quick look at Issa Rae cheering where a ribbon saying "President."
On April 4, 2023, after releasing a large number of amusing character posters, Warner Bros release the second official teaser trailer for Barbie and much like the first teaser trailer, it doesn't reveal much in terms of plot. What the trailer does give fans is a better look at more of the film's characters as well as the film's noticeably "PG-13" sense of humor, including jokes about Ken staying over at Barbie's house for a night and a hilarious extended clip of the Kens played by Gosling and Liu challenging each other to a "Beach Off" with Ben-Adir's Ken trying to support Gosling.
On May 25, 2023, Warner Bros finally released the full main trailer for Barbie. The trailer finally lets the audience know about the film's story, as Barbie's world starts to fall apart leading her and Ken on a quest to the Real World, where she's pursued by the CEO of Mattel and seems heartbroken at the fact that people don't play with Barbies nearly as much as they used to. Set to a new original song for the movie (more on that later) as well as the Cass Elliot classic "Make Your Own Kind of Music," the trailer promises "If you love Barbie. This movie is for you. If you hate Barbie. This movie is for you."
What Do We Know About The Plot of Barbie?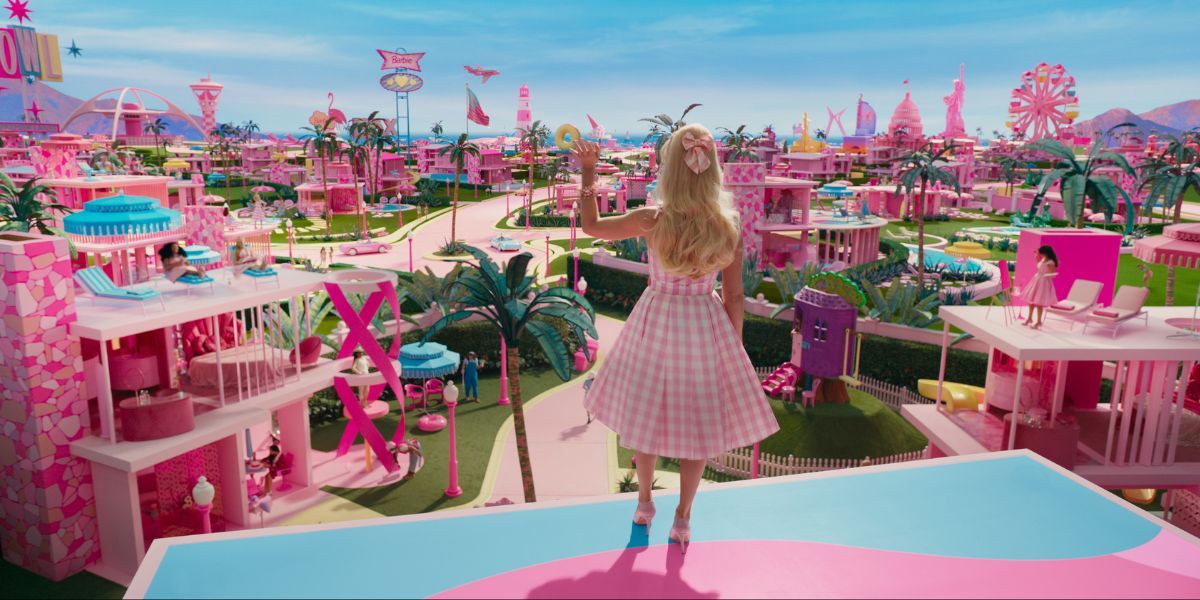 One of the reasons why this live-action is a constant topic of discussion is because, for the longest time, there was practically no concrete info about its story. All that we knew according to a few actors involved in the project is that it will be an unprecedented take on the Barbie doll that we know so well.
While the Barbie brand might initially seem limiting in regard to creating a story, Margot Robbie and her team were clearly up for a challenge, with the actress saying:
"The IP, the name itself, people immediately have an idea of, 'Oh, Margot is playing Barbie, I know what that is,' but our goal is to be like, 'Whatever you're thinking, we're going to give you something totally different — the thing you didn't know you wanted'… Now, can we truly honor the IP and the fan base and also surprise people? Because if we can do all that and provoke a thoughtful conversation, then we're really firing on all cylinders."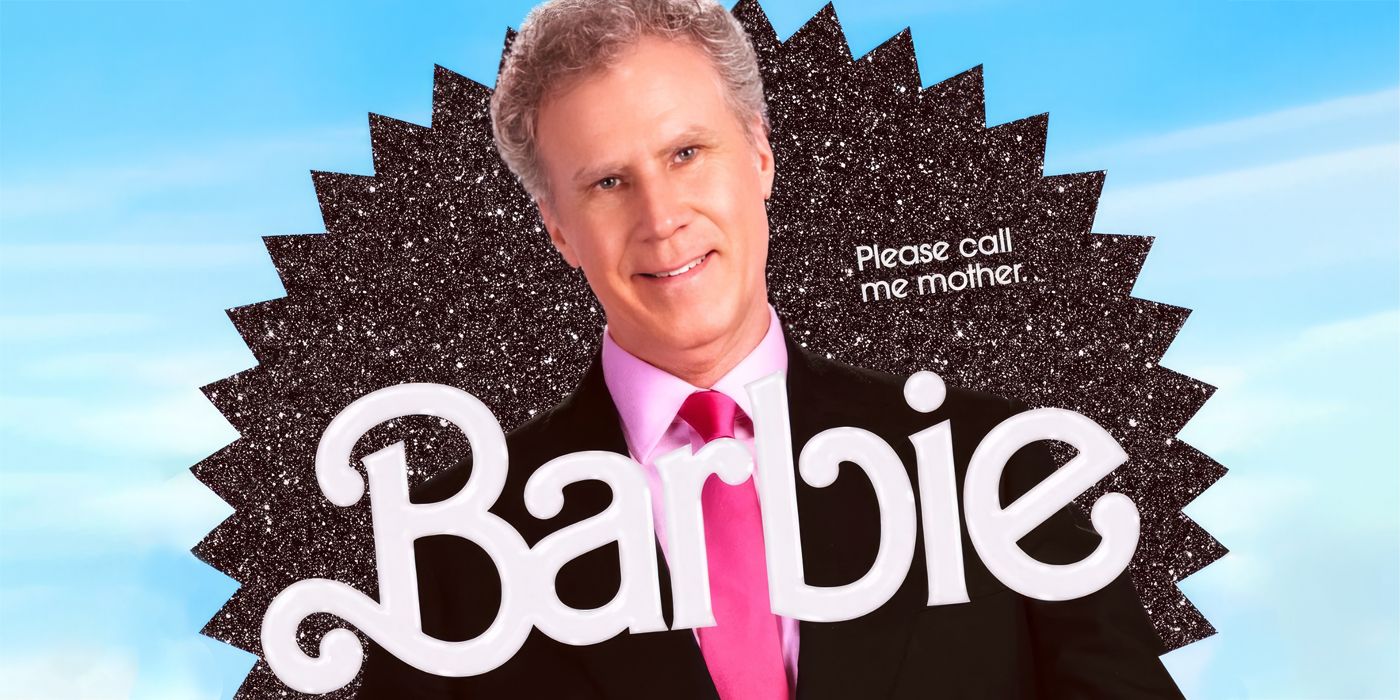 Will Ferrell, who is part of the large and impressive ensemble of Barbie revealed some interesting details about the film while doing press for the Christmas musical comedy Spirited saying:
It is, in my humble opinion, the ultimate example of high art and low art. It's a loving homage to the brand and, at the same time, couldn't be more satirical—just an amazing comment on male patriarchy and women in society and why Barbie's criticized and yet why every little girl still wants to play with Barbie.
He also commented about his role in the film:
Boy, when I read it, I was like, 'This is fantastic.' I get to play the CEO of Mattel and be that guy who's just insensitive but weird and then, not to spoil anything, but…. Anyway, that's what excites me.
Even after the two teaser trailers, we still didn't know much about the plot of Barbie. Warner Bros did release this synopsis alongside the release of the second teaser.
WELCOME TO BARBIE LAND, did you bring your rollerblades? 🌟 #BarbieTheMovie only in theaters July 21. To live in Barbie Land is to be a perfect being in a perfect place. Unless you have a full-on existential crisis. Or you're a Ken.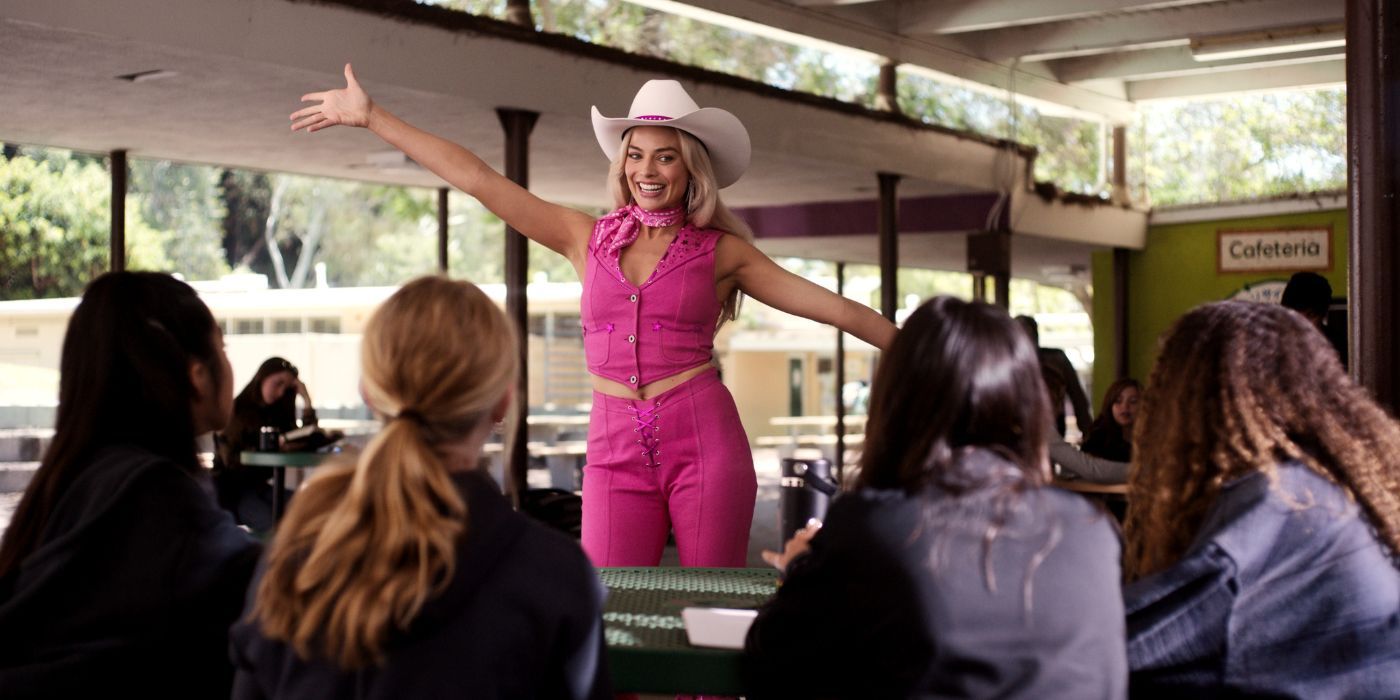 We recently received more concrete details about the plot of Barbie thanks to the most recent trailer and an interview from Vogue with Margot Robbie. Robbie revealed that the reason why Barbie decided to leave Barbie Land is that she begins to have an existential crisis, which stems from questioning her own mortality and her feet falling flat.
Robbie also revealed that the Kens that live in Barbie Land don't own anything of their own.
"The Kens have a journey in front of them. In the beginning of the movie, nobody thinks about Ken. Nobody worries about Ken. Ken doesn't have a house. Or a car. Or a job. Or any power. And, um, that is gonna be sort of unsustainable."
Who Stars in the Barbie Movie?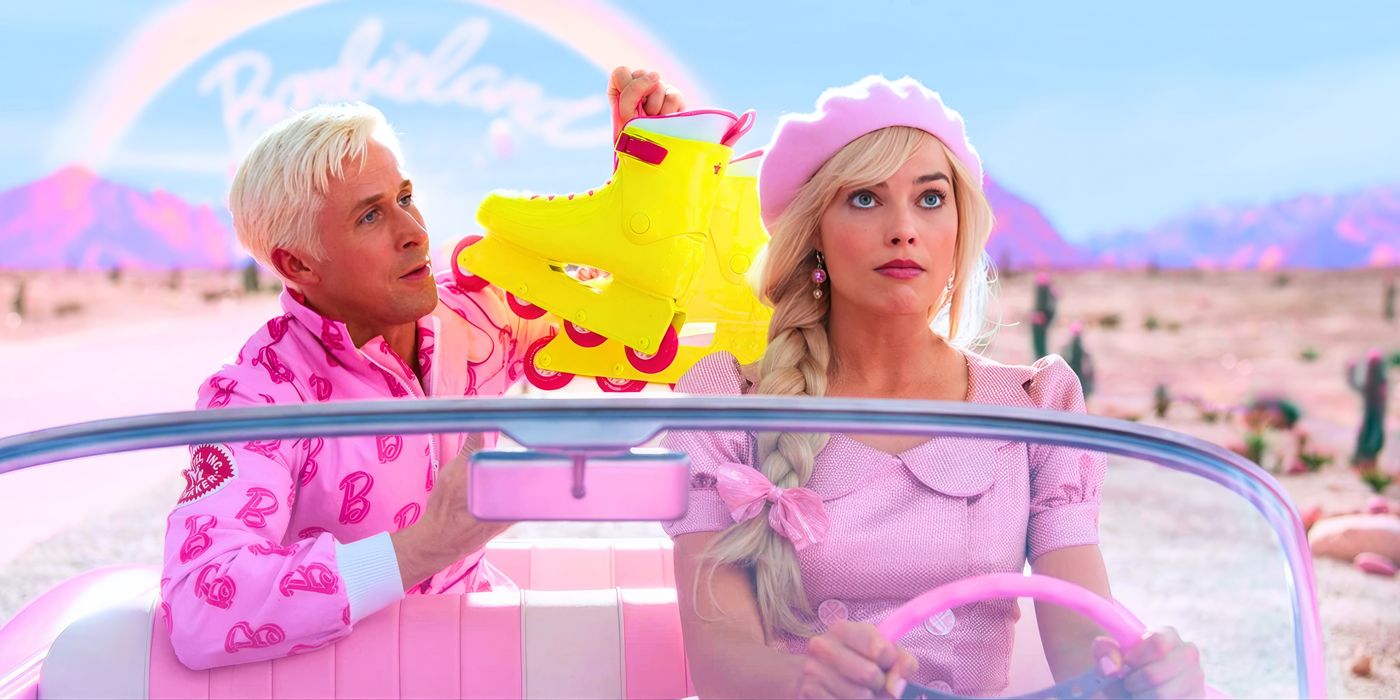 Margot Robbie first became attached to the titular role of Barbie in October 2018 before officially signing on to the role nearly an entire year later in July 2019. On October 2021, the announcement was made that Ryan Gosling was in final negotiations for the role of Barbie's romantic interest, Ken. Although the actor initially rejected the project due to a packed filming schedule, the aftermath from the pandemic led him to have an open spot on his agenda to play the male doll on screen. In July 2022, Warner Bros. revealed Gosling's first picture with bleached blonde hair, tanned skin, and the traditional jean jacket. The shot lead to an instant commotion on the web and even more excitement over the upcoming Gerwig film.
In his press run for his leading man work in The Gray Man, Gosling talked about his pride and excitement with playing the iconic role of Ken.
"I felt like I was seeing myself. I felt seen. I think a lot of Kens will feel seen when they see this. Gotta do it for the Kens. Nobody plays with the Kens."
Though when the actor was asked about any details regarding his interpretation of Ken, Gosling stayed fairly mum.
"That Ken life is even harder than the 'Gray Man' life, I think. Ken's got no money, he's got no job, he's got no car, he's got no house. He's going through some stuff. I can't wait for people to see the film. That's all I can say, otherwise Mattel will come in and box me up."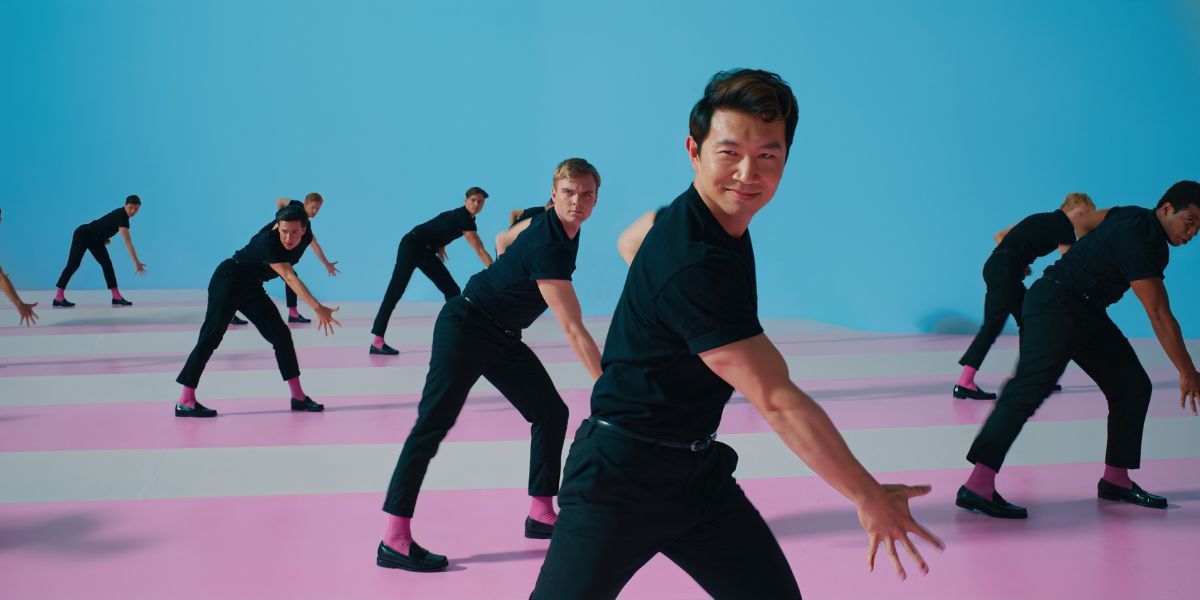 The stacked ensemble cast for Barbie will include many recognizable faces playing different variations of the titular doll, including Kate McKinnon (Saturday Night Live) as the Weird Barbie, Emma Mackey (Sex Education) as Physicist Barbie, Alexandra Shipp (X-Men: Apocalypse) as Writer Barbie, Sharon Rooney (Dumbo) as Lawyer Barbie, Nicola Coughlan (Bridgerton) as Diplomat Barbie, Anna Cruz Kayne (Little Women) as Judge Barbie, Ritu Arya (The Umbrella Academy) as Journalist Barbie, Issa Rae (Insecure) as President Barbie, Grammy-Winning singer/songwriter Dua Lipa as Mermaid Barbie, and Hari Nef (Assassination Nation) as Doctor Barbie. The film will also include different variations of Ken played by Simu Liu (Shang-Chi and the Legend of the Ten Rings), Kingsley Ben-Adir (One Night in Miami), Ncuti Gatwa (Doctor Who), and Scott Evans (Grace and Frankie). John Cena (Peacemaker) will also star as Merman Ken. Barbies and Kens aren't the only characters that live in Barbie Land with Michael Cera (Scott Pilgrim vs. the World) playing Ken's best friend Allan and Emerald Fennell (The Crown) playing Barbie's best friend Midge.
As for the world of humans Will Ferrell will star as the CEO of a toy company, Connor Swindells (Sex Education) will play an intern at the toy company, Jamie Demetriou (The Afterparty) will play an employee at the toy company, and Helen Mirren (The Queen) will play the narrator. America Ferrera (Superstore) and Ariana Greenblatt (Avengers: Infinity War) will play two other human characters.
Marisa Abela (Industry) and Rhea Perlman (Cheers) are also in the film in undisclosed roles.
Robbie also revealed that she initially wanted Wonder Woman herself, Gal Gadot, to play one of the Barbies in the film, but Gadot was unable to commit due to scheduling conflicts.
Before Robbie was cast in the lead role, Amy Schumer (Trainwreck) was going to star as Barbie in a different iteration of the film at Sony. Schumer would later drop out of the film due to creative differences and was later replaced by Academy Award winner Anne Hathaway (Les Misérables) who eventually also left the project. This version of the film would have followed a Barbie who is kicked out of Barbie Land after being deemed not perfect enough.
Related:'Barbie': How Margot Robbie Helped Ryan Gosling Live His Best Malibu Ken Life
Who Is Making Barbie?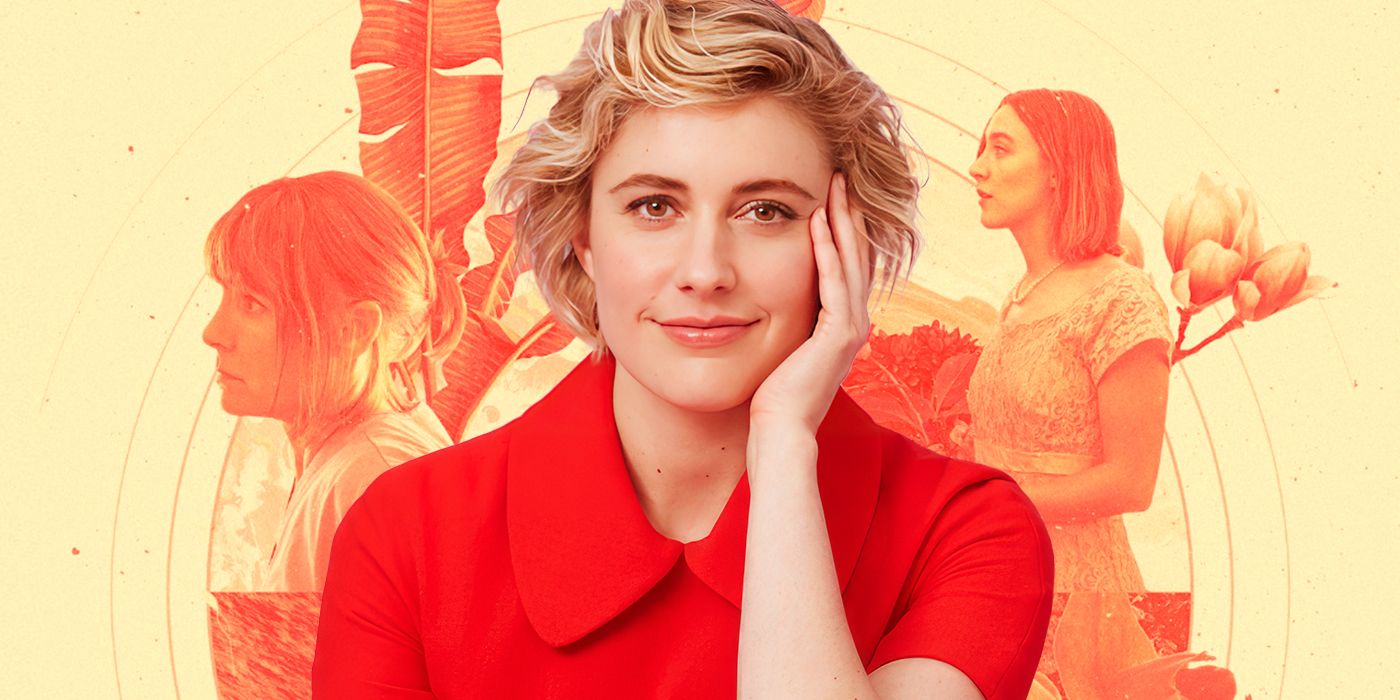 A Barbie movie had been in the works for a long time and was initially being set up in 2009 at Universal Pictures with Laurence Mark (Jerry Maguire) producing the project.
In 2014, the film moved over to Sony Pictures with Laurie Macdonald and Water F. Parkes (Men in Black) producing and Jenny Bicks (The Greatest Showman) penning the script. A year later it was announced that Academy Award-winning screenwriter Diablo Cody (Juno) would be penning a new draft of the script and that Amy Pascal (Spider-Man: Homecoming) has come on board to produce. Sony ordered another rewrite of the script in 2015 ordering three different drafts from Lindsey Beer (Sierra Burgess Is a Loser), Bert V. Royal (Easy A), and Hillary Winston (The Lego Ninjago Movie). When Amy Schumer joined the film a few months later, she and her sister Kim Caramele (Inside Amy Schumer) rewrote the screenplay written by Winston.
After Schumer dropped out of the film and Anne Hathaway came out, the studio brought in Olivia Milch (Ocean's Eight) to rewrite the script and Alethea Jones (Fun Mom Dinner) to direct. Pre-production came to a standstill and the project ultimately moved over to Warner Bros.
The news about the Barbie movie was first reported back in 2018 with Patty Jenkins (Wonder Woman) being eyed to direct, but given the delays caused by the pandemic, the production process only kick-started after Academy Award nominees Noah Baumbach (Marriage Story) and Greta Gerwig finished working on White Noise. In addition to occupying the lead role, Robbie is also one of the producers behind the film.
When and Where Did Barbie Film?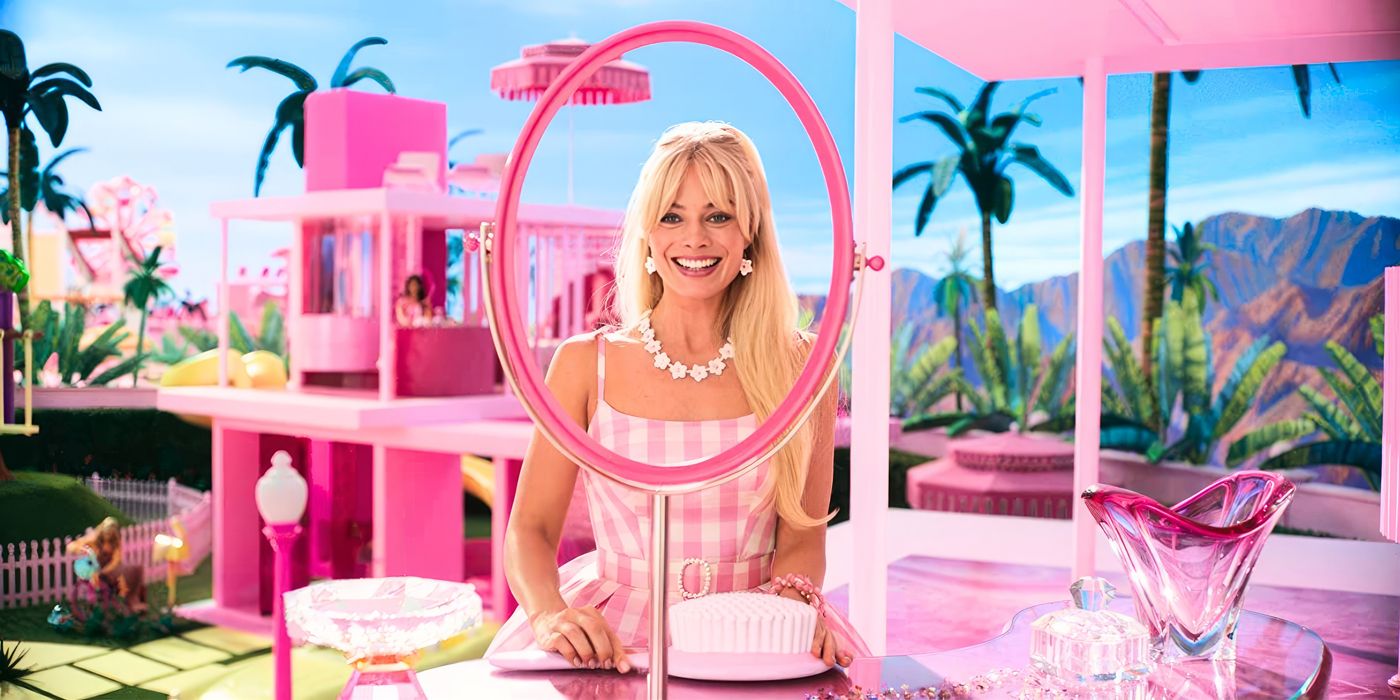 Production on Barbie finally began in March 2022 in Warner Bros. Leavesden Studios in England.
A few months later, Hari Nef shared a picture on social media alongside the rest of the cast, confirming that the project had now wrapped.
Reshoots for the movie took place in Los Angeles, California in April 2023.
Who Is Doing the Soundtrack for Barbie?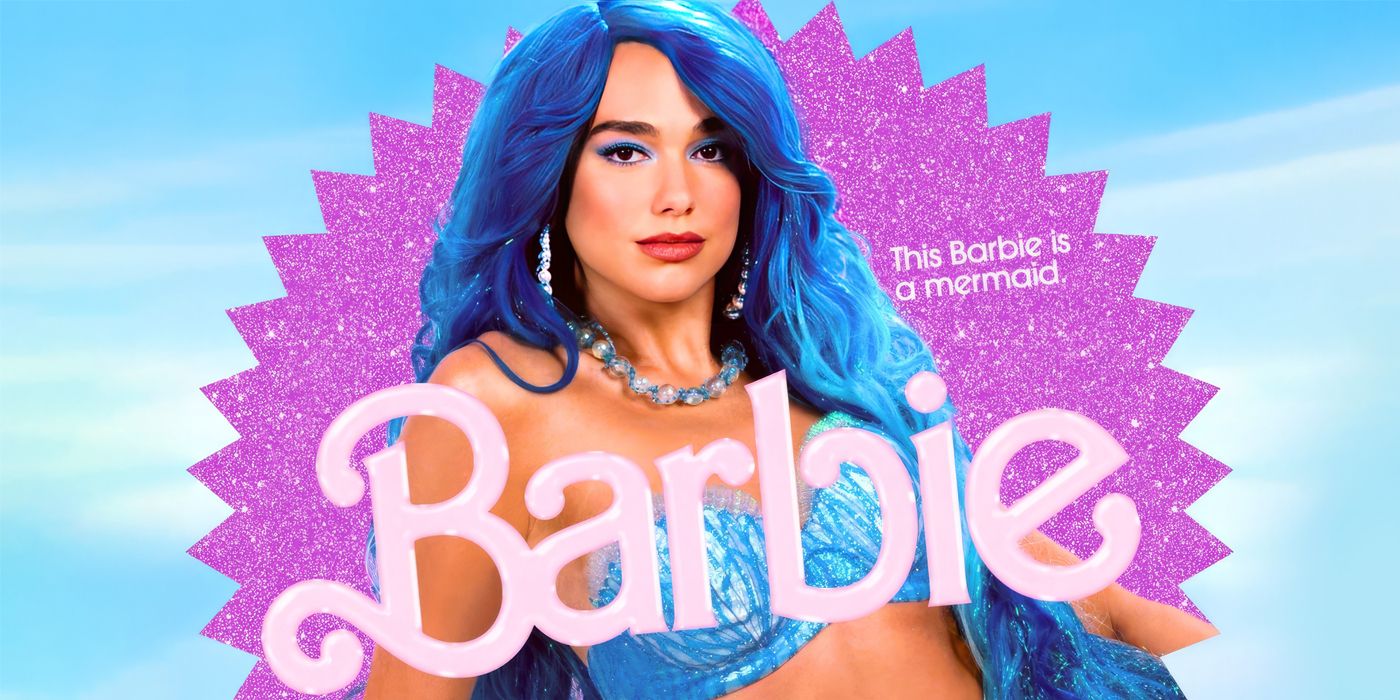 While it was initially reported that Aqua's classic song "Barbie Girl" wouldn't be played in Barbie, it looks like the creative team had a change of heart as they brought in Nicki Minaj and Ice Spice to do a new version of the hit song titled "Barbie World" alongside Aqua.
Dua Lipa, who also has a supporting role in the film, recorded an original song for the film titled "Dance the Night," which can briefly be heard at the end of the first teaser trailer. On May 22, the artist officially announced that the single would be released on May 26. The song can also be heard during the first half of the full trailer.
The film's soundtrack Barbie: The Album will also include songs by Ava Max, Charli XCX, Dominic Fike, FIFTY FIFTY, GAYLE, HAIM, Kali, Karol G, Khalid, Lizzo, Pink Pantheress, Tame Impala, and The Kid Laroi, with more "Barbies & Kens to be announced." The soundtrack will also feature a song sung by Ryan Gosling himself. The soundtrack will be released on July 21, 2023.