The second season of the dark fantasy anime series, The Rising of the Shield Hero, will be getting a limited edition Blu-ray box set, which will be available for purchase on August 29. Available in both Japanese and English audio with an English subtitle, the release includes the entire episode of Season 2 – from Episode 1 to 13 – complete with special features, including commercials, promotional videos, and the anime series' opening and ending soundtrack.
Fans of the series can have the entire second season delivered straight to their doorsteps, as the limited edition box set is now available for pre-order via the Crunchyroll store, along with the Blu-ray version of The Rising of the Shield Hero Season 1, which now costs $41.99 instead of the original $52.49 price. The Blu-ray release, which retails for $94.98, also comes with fabric posters, six art cards, and an 80-page art book.
There are plenty of animes that have provided fans with complex storylines, from the action-packed Code Geass to the bizarre yet terrifying premise that Death Note delivers; yet, despite the thousands of animes released in the past decades, you can never run out of animes with the great plots. That, of course, includes The Rising of the Shield Hero, in which a college student named Naofumi discovers a fantasy book that will magically transport him to an alternate universe. He soon becomes one of the heroes who will save the world from impending destruction.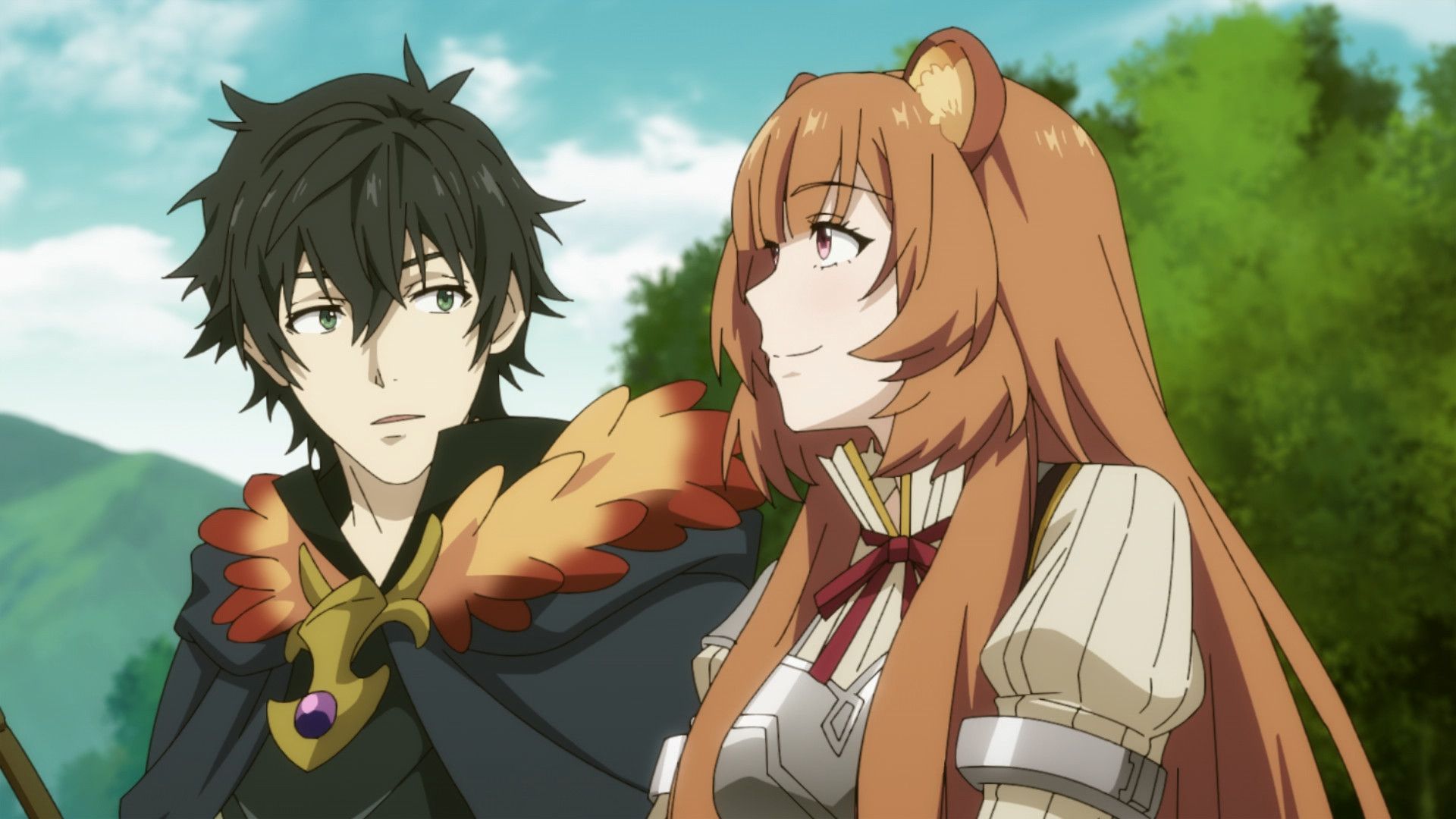 RELATED: The Best Anime TV Series on Netflix Right Now
What Is The Rising of the Shield Hero About?
Based on a light novel of the same name written by Aneko Yusagi, the first season of the anime series introduces Naofumi Iwatani, a college student who finds a book that tackles "The Four Heroes" and their accompanying weapons: spear, bow, shield, and sword. While reading, Naofumi got sucked into the magical world along with three others, where they had to be the four heroes to save the world from a series of diabolical invasions. Summoned into a different world to become the Shield Hero, Naofumi endured countless battles and catastrophes in an effort to become a strong hero.
The second season is also packed with a number of demonic invasions that have put the heroes abilities to the test. The Season 2 logline reads:
"Learning that the kingdom's in danger, Naofumi answers the call. But before he can help, word comes that the Spirit Tortoise is free. Gathering Raphtalia and Filo, they uncover unsettling news—this was no accident. Someone unleashed the legendary beast!"
What Else Can We Expect From The Rising of the Shield Hero Saga?
The third season was previously confirmed along with Season 2, which premiered on April 6 of last year. Season 3 will still adapt the light novel series the first and second were based on, continuing the adventures of Naofumi and his companions. You can watch the Season 3 trailer below.