From director Rob Marshall and screenwriter David Magee, Disney's live-action reimagining of The Little Mermaid goes on an adventure with a curious young mermaid, as she explores the world beyond the sea and interacts with humans for the first time. While on land, Ariel (Halle Bailey), who traded her siren song for legs bestowed on her by the sea witch Ursula (Melissa McCarthy), gets to know Prince Eric (Jonah Hauer-King) and the two form a connection that just might be strong enough to bring the kingdoms of sea and land together.
During this conference to promote the new film, Marshall and composer Alan Menken (who penned the songs for the animated movie with Howard Ashman) talked about how writing a musical is like constructing a very delicate organism, when they knew they'd found their Ariel, giving Bailey the space to find her rendition of "Part of Your World," why a rehearsal period was important, and figuring out where to put the new music.
Question: Rob, you've done a few films with Disney now. What was it that made you want to collaborate with them again, especially on a live-action remake like this one?
ROB MARSHALL: Because there's nothing like working with them. I feel supported, in a massive way. They let you do your work. They trust you. From Bob Iger to Alan Bergman to Sean Bailey, all of them are there to support artists. That's what I felt, the entire time. This is a massive film with a massive budget, but I never felt that. I never feel that from them. They really, truly respect artists. That's why I've done these movies with them. We feel a home there. They wanted us to re-invent and re-imagine. They're not looking for a frame-by-frame remake. That's not something they were looking for. And who else is gonna make these massive musicals? People don't take those risks anymore. Musicals are very tricky. It's a balancing act. You could literally go off the rails. When someone starts to sing, it's either completely organic and feels earned, or it's the moment of, "Ooh, they're singing and it's weird." You shouldn't see the work. That's exactly what the goal is with everything we do.
ALAN MENKEN: We're constructing a very delicate organism. As you write a musical for the stage, you're writing something that's gonna have actors coming and going, and different designers coming in, and different theaters, and an associate director. You have to construct something that is strong enough to be able to be moved around and still hold its shape. A lot of it is in the structure. And Rob, coming out of musical theater, understands that structure so well.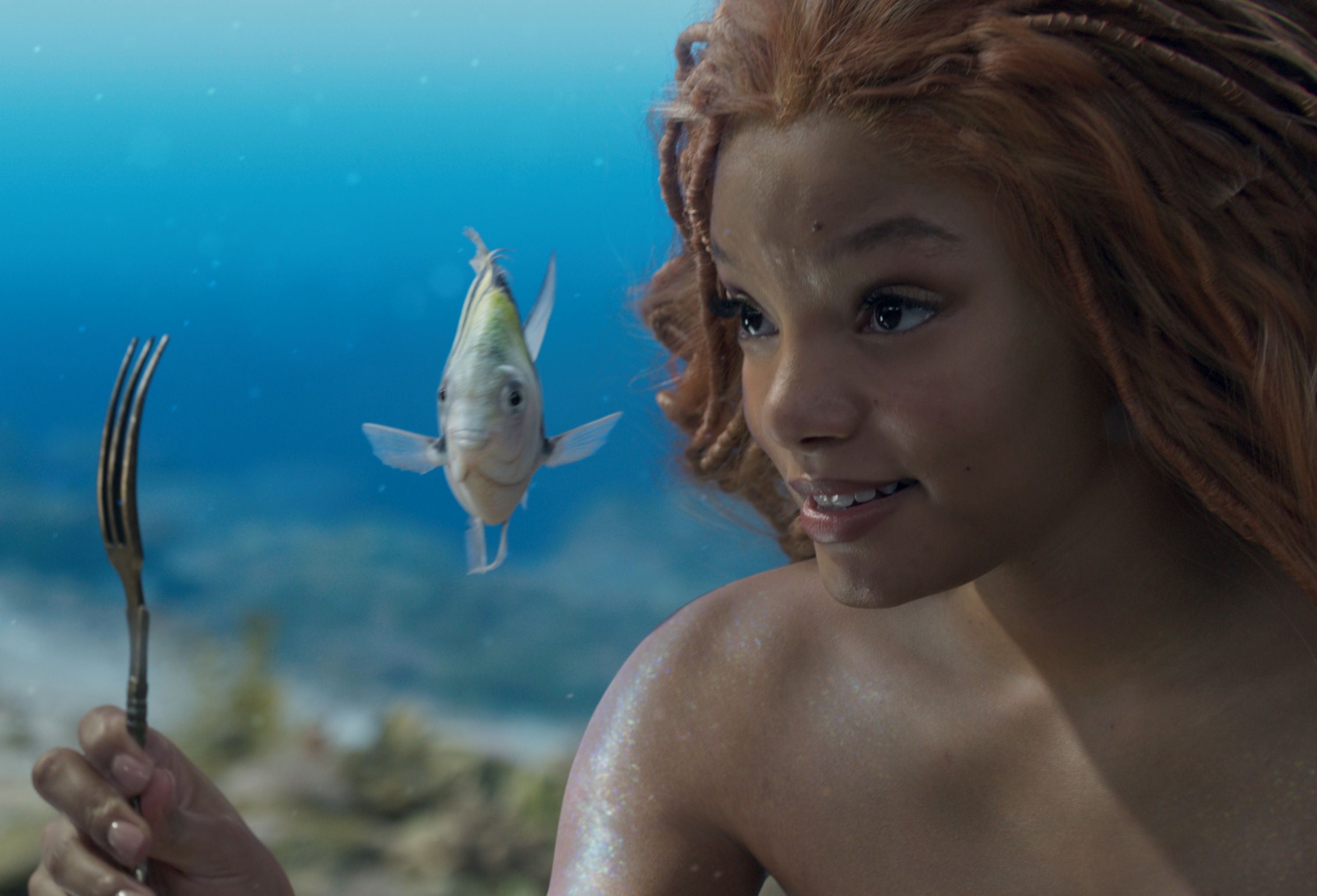 Alan, what was it like to give Halle Bailey the space to find her rendition of "Part of Your World"?
MENKEN: I'm not really an intimidating person, but I think the composer role can be intimidating to actors. I try to filter everything through the music, as much as possible, because they should have somebody they're really comfortable with in the room, who's plunked out the notes for them and who's giving them phrasing notes. When I give notes, I also wanna go through them. I don't want them to be assaulted with, "Alan thinks this, and this person thinks that." They should just make it their own. After they make it their own, if I have anything to say, I'll say it. But she was completely adorable and so talented. You can't take your eyes off her. The emotion is just right there on her face and in her voice. She's an amazing Ariel. And you see it in levels. We had our recording sessions, and then I saw the movie when it was very roughly first put together. When we got to "Part of Your World," I was just weeping. Part of it was just remembering the innocence of what we put in there, originally.
MARSHALL: The first actor we saw for this role was Halle. The first thing she did was come in and sing for us, and she sang that song. She shut her eyes and started to sing that song, and I couldn't believe what I was hearing. I just thought she was so deeply connected to what she was singing about. It was so emotional and so beautiful. I thought, "Oh, my gosh, we've been doing this for five minutes. Have we found our Ariel?" And we had. But then, we saw hundreds of other actors after that. We saw every ethnicity. We saw everybody. But Halle kept coming back in, and she claimed the role as hers. That's what happened.
Rob, do you always do a rehearsal process? Why is that something that's important to you?
MARSHALL: It's something I always do. I come from the theater. We all come from the theater. There's a process that you have to go through. Musicals are a hybrid. Movie musicals are a hybrid of theater and film. You can't just walk in and start singing. You have to learn the song and the choreography. It's all part of it. I always feel that my job, as a director, is to protect the actors and make them feel safe in a space where they can screw up and be terrible, and then get better, and not feel judged. That, to me, is the most important part of it. It feels small and intimate because you're creating. Film is very intimate. Of course, it's massive in some ways, but it's a small story. It's about a father and a daughter. It's a father learning to let go. It's these two kindred spirits learning to change the world and not be afraid of someone that's different than them. It's this beautiful story. I never want any actor to feel the pressure of the film and the pressure of filmmaking and the technical portions of it. Especially with this movie, we didn't want the technical aspects of the film to lead it.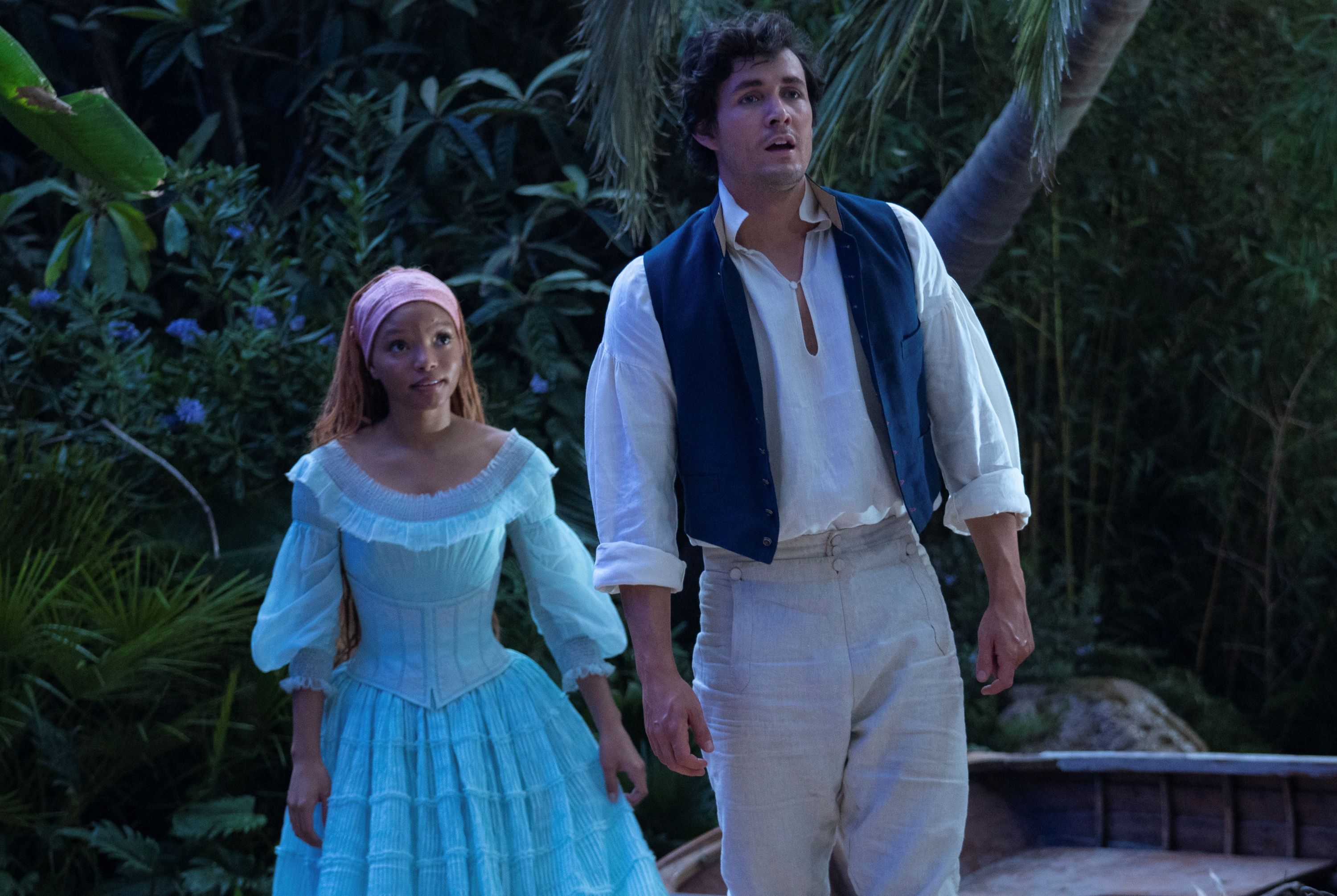 Alan, how did you figure out what the new music would be and where it would go?
MENKEN: It's a group process. Rob [Marhsall], (producer) John [DeLuca], (writer) David Magee, (producer) Lin-Manuel Miranda, and me got together and went through how the story was being adapted and what the structure was, and where the potential spots might be. It was as simple as that. Those decisions are made by character and by moment, but also by sequence of a score and what's needed in a certain moment. We chose the moment when Prince Eric is told, "Don't go back out there, you can't," and he just thinks about this girl. It's a love song to her and the sea, and to his uncharted waters and the life ahead of him. It ends up being a real important theme throughout the movie. Then, we had the first time she's on land, which was so much fun. I gave Lin a very lilting tune. It's a three-against-two feel. She's so excited and everything is so new and so wonderful. He realizes that she can't speak, and she's heartbroken. And then, "The Scuttlebutt," was a surprise gift. I gave him this Caribbean tune, and Lin did a rap over it that was so perfect. He used the music, but it had this rhythmic pulse to it. It was just pure Lin-Manuel Miranda.
MARSHALL: It's surprising how, when you think about the animated film, you realize that Ariel had one song. There's a series of reprises, but it's one song. The great thing about working with Alan is that he's so open to looking at things. He knew this was a different genre. We were doing a live-action film, so we had to figure out how to approach that. We said, "Can we find another place for Ariel?" The challenging thing was that she had, of course, lost her voice. But in film, you can create something where you're hearing the internal thoughts through music and song. That was the key for us, in finding this piece for her. It also accomplished a lot for us too because it's a montage of all her time on land, until she meets the prince for the first time. It helped us in so many ways. It was wonderful to have that collaboration.
Alan, you have a gift with ballads, particularly for female characters. What is your approach to these characters and their emotions? How does that inspire you to create these iconic songs?
MENKEN: I'm tripping over the "female characters." Of course, you write for the character. You write for the moment. You write for the concept of how you're telling a story. What is the tone of the story? What is the exact moment? You set up the DNA. I have a palette of musical colors, and you're painting them. And then, you start to shape those colors. For instance, "A Part of Your World," you could say that's Ariel's colors, but also that figure was simply the water flowing. It's that sense of motion, and it all grows out of that. Part of it also comes from experience and just doing it a lot, for many years. You let go and you pour into the shape that you've created. You create a mold and a shape. Where does the song start? Where does the song end? How does the character progress, dramaturgically, throughout the song? Are we gonna open it for dialogue? Everything that's happening, the world we're in, the palette we've decided to use, fits that mold. It either feels right, or it's not good enough. You have to be free to both create and react until you go, "Oh, I'm in love with this." You have to be in love with it. And you have to be willing to throw out the stuff you love, if other people don't see that way. That's just the way it goes. I've thrown out tons of beautiful ballads. We had a song in Hercules, called "Shooting Star." It was, "No one seems to think too much of me here, my shooting star." It was a song of longing. It was beautiful. It had an incredible orchestration. But the song was too sweet, so I had to throw it out and come up with something else, which was "Go the Distance." Throwing it out can be a blessing. And maybe that song will come back someday, in some form. You just give yourself over to the moment and the character, create the structure you want, pour yourself into it, and be willing to just go, "No, that's the wrong pour."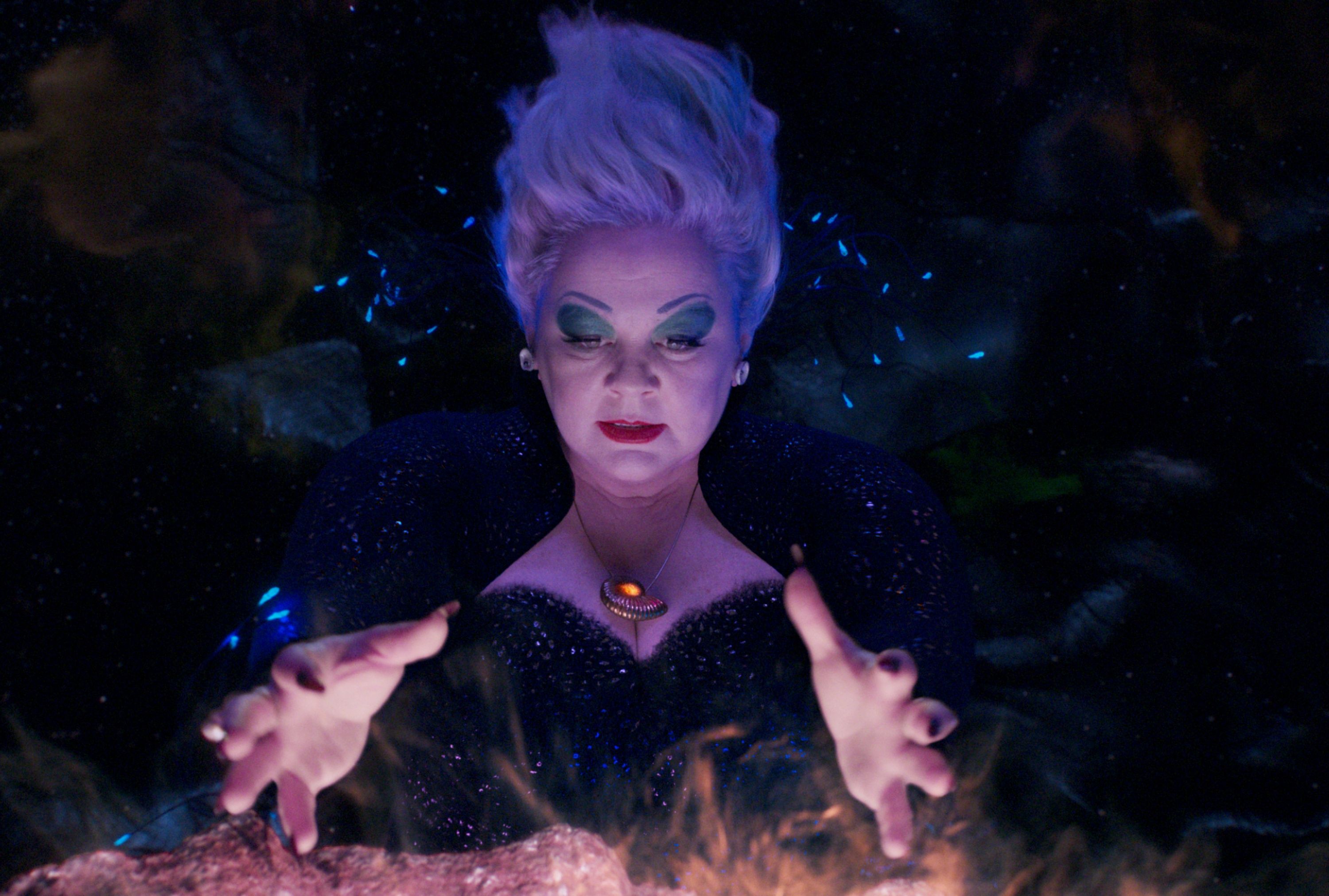 How does it feel to see this music that you worked on, not just remain a cultural staple, but also now get a second life in this new form?
MENKEN: It's wonderful. It's incredible. I've been blessed to have that experience many times. What makes it especially special is finding out what team is gonna be a part of giving it a fresh life and perspective. When I found out it was gonna be Rob and John, that's bucket list stuff, it really is. All those elements coming in make it a completely original confection. Rob was as much a keeper of the flame as I thought I would have to be. Being selfless is the most selfish thing you could do because the way you get the result you want is to be completely flexible and selfless, knowing that you created something. If it's not good enough, you try something else. It's that simple.
MARSHALL: Collaboration is the key element to any musical on film or on stage. It's all about collaboration. That's how it works.
The Little Mermaid is now in theaters.