Summer has long been known as the blockbuster season. With temperatures on the rise, there's no better way to escape the heat than ducking into a chilly theater and catching an action-packed title which this year includes The Flash, Spider-Man: Across the Spider-Verse, and Indiana Jones and the Dial of Destiny. But, horror movies are promising to come back with a vengeance and dethrone action films from the top summer spot as fans are looking forward to the arrival of The Blackening, Insidious: The Red Door, Cobweb, Haunted Mansion, Talk to Me, Sympathy for the Devil, Meg 2: The Trench, The Last Voyage of the Demeter, and other titles that go bump in the night. Boasting that they'll be the ones to bring audiences the most screams, The Boogeyman has released another teaser that will make you want to leave the lights on.
Short but terrifying, today's clip sees the main characters, Sadie (Sophie Thatcher) and Sawyer Harper (Vivien Lyra Blair), grappling with the loss of their mother. Bringing in a fellow psychologist to aid his kids, as he too is overwhelmed with the crushing grief from losing his wife, Will Harper (Chris Messina) hopes that Dr. Weller (Lisa Gay Hamilton) will be able to comfort the sisters from their fear of an unseen entity who they call the boogeyman. Sitting down in the dark with the girls, Dr. Weller gives them some helpful advice while illuminating the room with only a red lamp. Turning the light on and off as she talks the girls through their fear, the psychiatrist is about to bite off more than she can chew when the sinister presence undoubtedly catches up with her.
Based on Stephen King's 1973 short story of the same name, the Rob Savage-helmed feature will tell the tale of a family coping with the loss of its matriarch. Still working as a therapist, patriarch Will Harper continues to take on clients while battling his own grief and that of his daughters'. After an anguished patient comes looking for help, bizarre things begin to happen to the Harper children when they're in their rooms alone at night with the kids certain that they're seeing the boogeyman. Also starring in the feature are David Dastmalchian, Madison Hu, and Marin Ireland.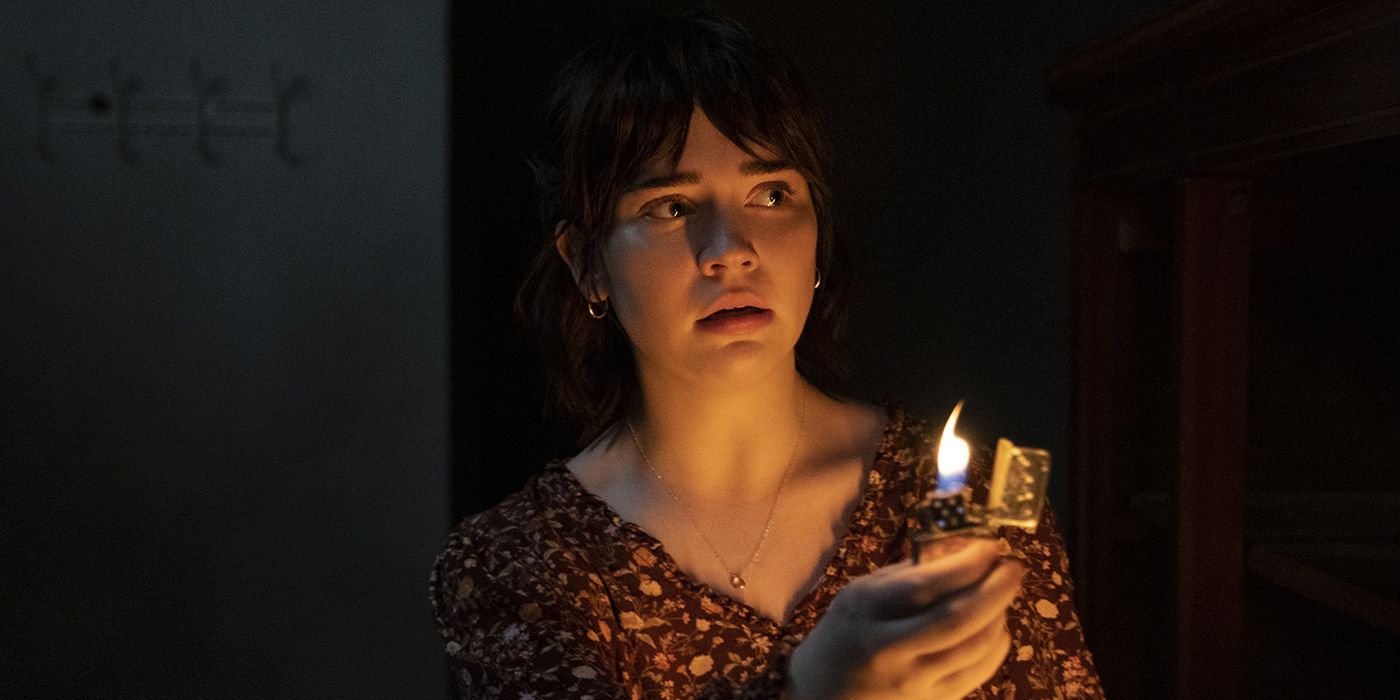 RELATED: 'The Boogeyman' Review: Rob Savage's Horror Turns Stephen King Into 'Stranger Things'
When Does The Boogeyman Come Out?
Kicking off the summer of horror, The Boogeyman will be scaring up King fans on June 2. With no other film adaptations from the master of scares on the docket, followers of the esteemed writer won't want to miss out on this one.
Check out the latest teaser below.