Pedro Pascal may be one of the most sought after leading me working in Hollywood today, but after breaking his nose in a strange way in one scene of The Mandalorian, it's pretty clear that the actor is better served by having a professional stuntman underneath the mask for most of Din Djarin's more dangerous scenes. As it turns out, the man who has been taking the lumps for Pascal over the first three seasons of the Disney+ TV show has ties to the legendary actor John Wayne — and this isn't the friend of a friend's gardener type association either.
The man who has been risking life and limb in place of Pascal is none other than the Western icon's grandson, Brendan Wayne. Born in Encino, Los Angeles in 1972, the Duke's young relative has been working as an actor and stuntman for over twenty-five years, and his role as Pascal's double (along with another talented stunt double and actor, Lateef Crowder) isn't actually the first time he's worked with showrunner Jon Favreau, either.
RELATED: Half a Pedro Pascal Performance Isn't Enough for 'The Mandalorian' Season 3
Brendan Wayne Studied to Become an Actor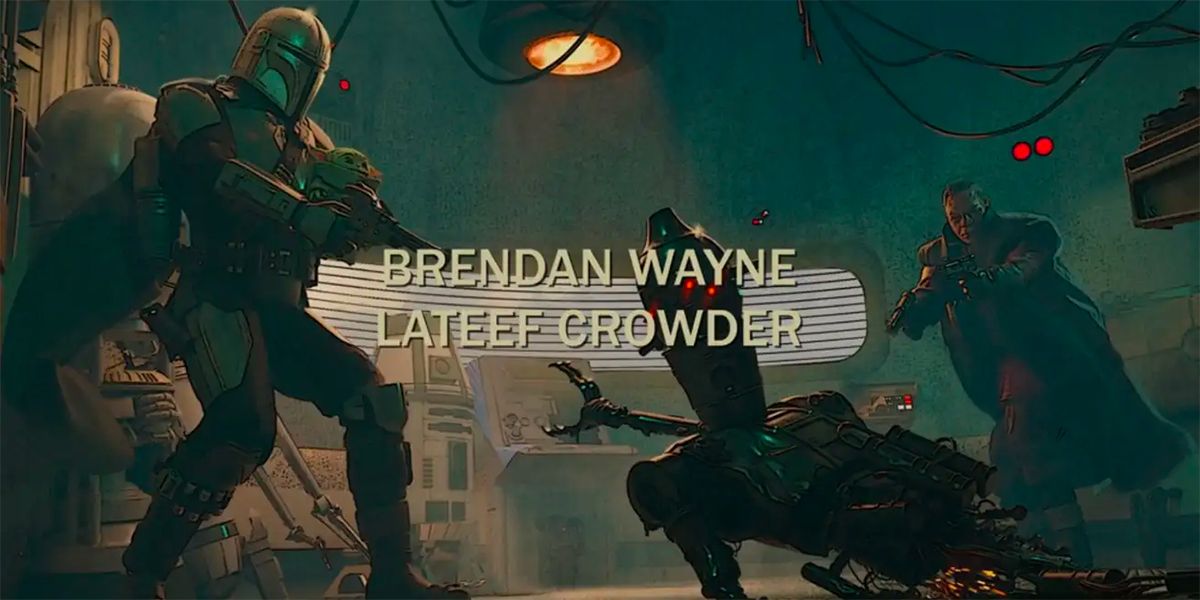 Brendan is the son of John Wayne's daughter Toni, and was originally born Daniel Brendan La Cava. Some might think that being born into the bloodline of the greatest American Western icon might cast a daunting shadow, but Wayne decided early on to embrace it. He enrolled in the American Academy of the Dramatic Arts and started to make inroads into the entertainment business as a teenager. He then followed in the footsteps of his iconic grandfather and matriculated at the University of Southern California, Wayne majored in film and knew that he was destined to keep the Wayne legacy alive upon graduation.
He may have been blessed with a familiar name, but at first, he was just another young actor looking to get his foot in the door in Tinseltown. Of course, sharing the name of the most well-known actor of the 20th century helped him stand out from the pack, but Wayne never took it for granted that he would be able to ride on The Duke's coattails and busted his behind in several smallish roles to establish himself as a talented actor and stunt double in his own right.
Brendan Wayne First Met Jon Favreau on the Set of 'Cowboys and Aliens'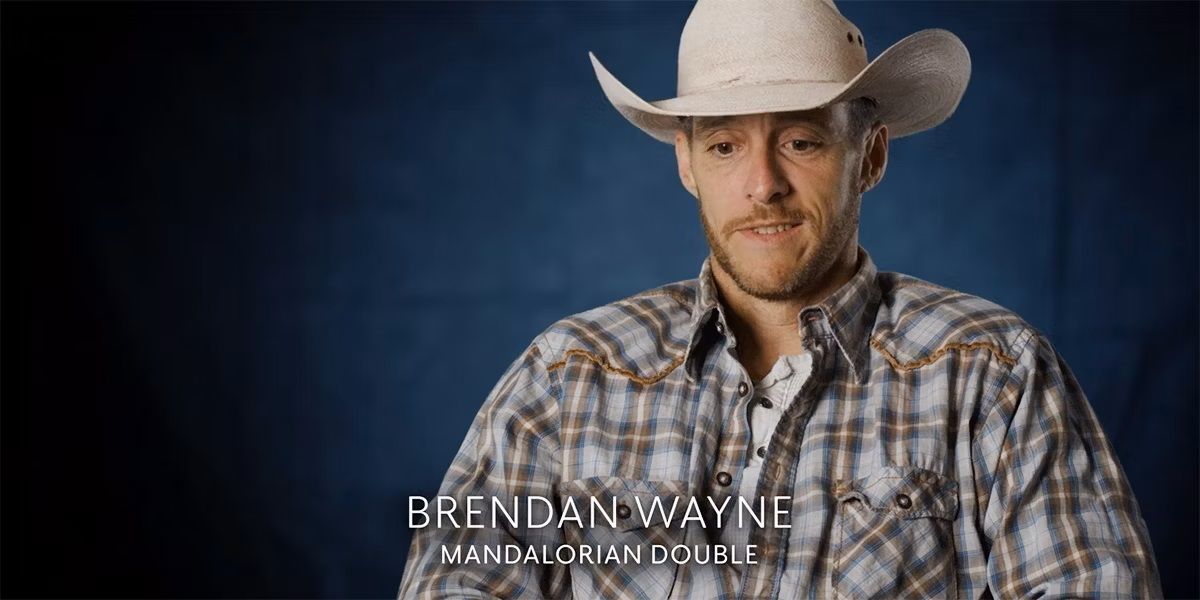 Beginning in the early 2000s, Wayne landed many roles in various well-known CBS and FX television shows including the David Boreanaz-led thriller Angel, Sons of Anarchy, Marvel: Agents of S.H.I.E.L.D., CSI, Cold Case, The Mentalist, and S.W.A.T. — but perhaps his greatest achievement was appearing in the remake of his grandfather's film Angel and the Bad Man. The tribute to his famous grandfather was another feather in Wayne's cap, but the role that would lead to his ongoing presence in The Mandalorian occurred in 2011, when he starred in the Jon Favreau-directed western science fiction mash-up Cowboys and Aliens, where he would get his first real taste of what it was like to be a part of a big-budgeted movie and an ensemble cast that included Hollywood stars like Harrison Ford, Daniel Craig, Sam Rockwell, and Olivia Wilde.
In an interview with Vanity Fair, Wayne commented on being associated with his grandfather, saying, "With the John Wayne association, you get to a certain point in this business, and you realize that you have to be marketable to a studio. How do they justify keeping me in the film? I'm in a cast that includes Keith Carradine, Clancy Brown, Daniel Craig, Harrison Ford, Sam Rockwell, and Olivia Wilde. Why, exactly, do they need me? You know what I mean? I want to be a part of this group, so how do I make myself valuable?" It certainly put things in perspective for the relatively wet behind-the-ears Wayne and would turn out to be the biggest stepping stone in the young performer's career.
How Wayne Embodies 'The Mandalorian'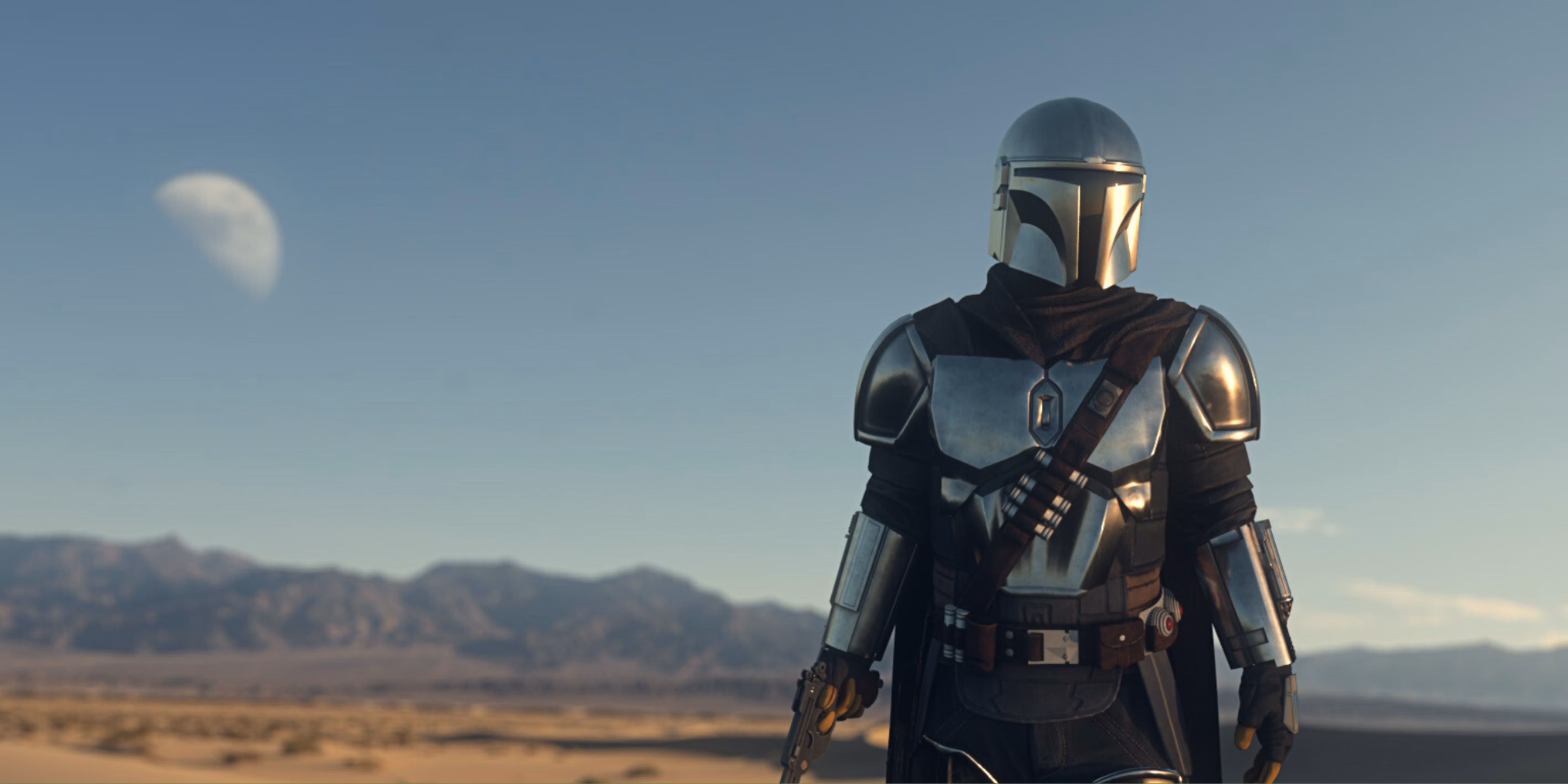 After Wayne established a working relationship with Favreau, the producer and director of one of our favorite Disney+ shows knew exactly who he wanted to be the man under the Mandalorian armor for some of the more tricky gunslinging scenes that Mando would be involved in. Knowing how handy Wayne was with a pistol after their experience together on Cowboys and Aliens, Favreau called upon the actor for the bounty hunter's gunplay stunts that appear throughout the show's first three seasons.
In an interview with Vulture, Wayne spoke about his natural proclivity and feel for Din's way of wielding his various weapons and how he convinced the crew that his way of holding a pistol was the right one: "This gun, I gotta have it lower. He can't have it this high, nobody draws a gun this high. This rifle that's on my back, I gotta have a little more access to what's in my right hand to reach across my left body, to pull the stock out so I can flip it over and really shoot." Are you going to argue with what feels natural to the grandson of the most famous man to ever wield a pistol on screen? If John Wayne's grandson says this feels right, then it would probably be wise to defer to the DNA of Wayne, and they did.
Brendan Wayne's Appreciation for the 'Star Wars' Universe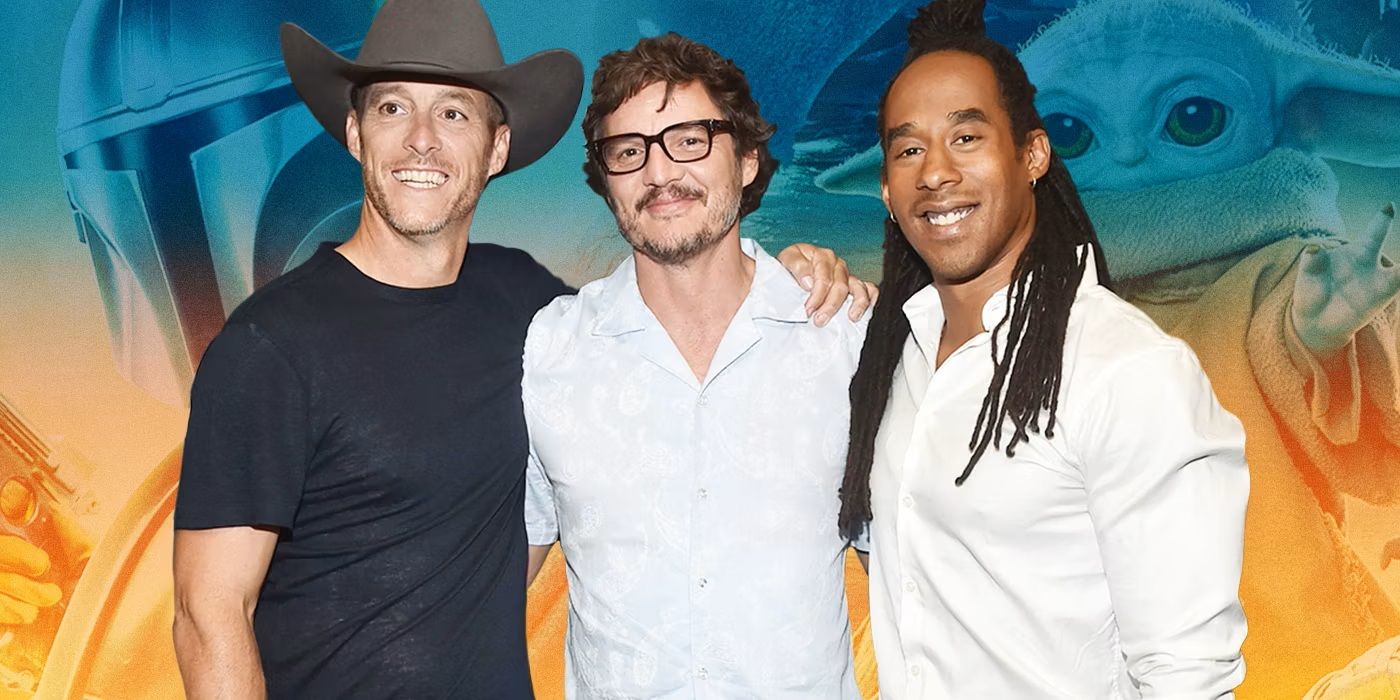 Wayne grew up loving the characters that populated George Lucas' Star Wars Universe just as much as any other kid. The prospect of becoming a part of it was not lost on the young man as he related to Vulture: "… my brothers and I had every action figure, but Boba Fett was mine. Just the fact that I got to put [the suit] on was enough because it meant that much to me as part of my childhood. That was really cool —being a part of creating a character who had never stepped foot in Star Wars yet."
What the 51-year-old actor is getting to do is the stuff of dreams and the fact that he appreciates it is very cool; the fact that his grandaddy was John Wayne is even cooler. But Wayne doesn't want to rest on his laurels, either, or his grandfather's legacy. In fact, what he wants to do most is to be working, even if he isn't providing Mando's voice, as he told Vulture: "I do not want to sit around. Get me going — let me run into a wall, whatever you want. Throw me from a building — totally fine. You know, hurt me, but don't make me sit around all day." With the number of harrowing scenes that Din Djarin has been through in the first three seasons, we think it's pretty safe to say that Wayne is getting his wish, and we hope to see even more of the man under the mask in upcoming seasons of The Mandalorian.
All three seasons of The Mandalorian are available to stream on Disney+.