There are so many great baseball movies, but it's hard to think of a more rewatchable one than 1993's The Sandlot. Now an astonishing thirty years old writer/director David Mickey Evans' hit family sports comedy has stood the test of time as an all-time American classic. Filled to the brim with memorable quotes, tons of heart, and plenty of iconic characters, The Sandlot has lasted for generations.
For the unfortunate people who have not yet watched The Sandlot, the coming-of-age primarily follows Scotty Smalls (Tom Guiry), a shy new kid who just moved to a new suburban town with his mother and stepfather. With the help of a friendly aspiring baseball pro, Benjamin Franklin Rodriguez (Mike Vitar), Smalls slowly but surely finds a new group of friends to help build his confidence in the teammates of the local sandlot. Those new bonds and friendships are put to the ultimate test when Small's stepdad's prized Babe Ruth autographed baseball ends up in the backyard of a neighboring house, where a massive dog known as "The Beast" keeps watch over a graveyard of baseballs.
Though the iconic film's ending reveals what the main characters grew up to be, many might also be wondering what the child actors of the 1993 classic are doing these days. Well, wonder no more, as you can read below for a cast and character guide to find out where the cast of The Sandlot is now.
RELATED: 'John Wick' and 9 Other Movies With Cool Canine Characters
Tom Guiry as Scotty Smalls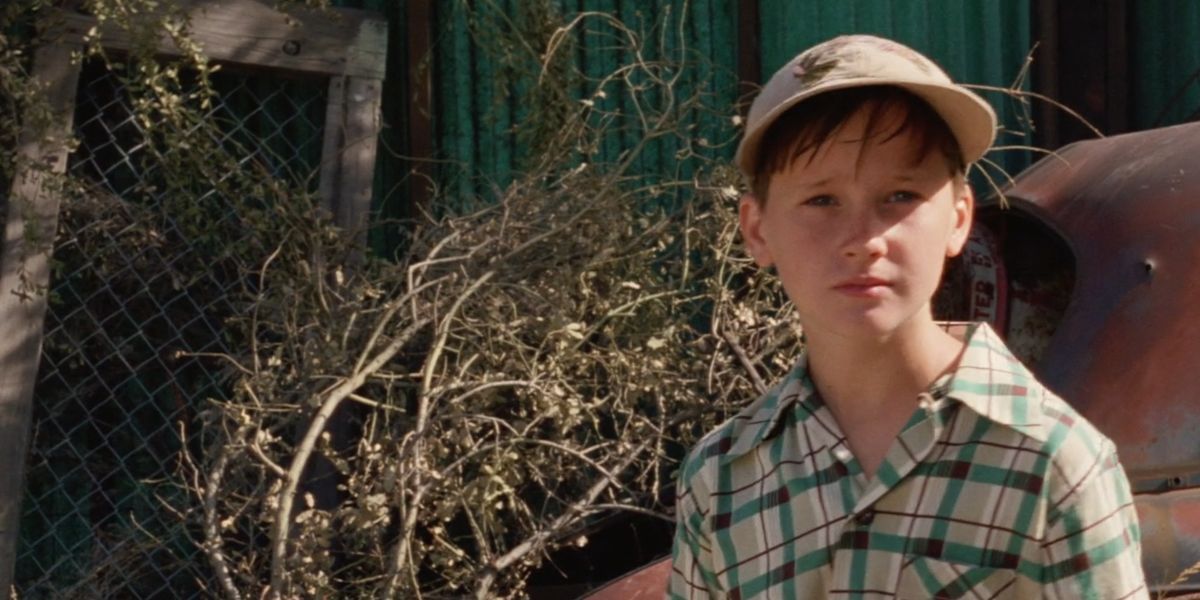 First up to bat as the main character Scotty Smalls, played by Tom Guiry. Like many child stars in The Sandlot, the film acted as Guiry's big-screen debut, launching an acting career that he's still enjoying today, even playing a satirical version of himself in the 2022 dark comedy Killin Smallz.
Known as Smalls to his friends, Scotty didn't have that many when his mom (Karen Allen) and his stepdad, Bill (Denis Leary), decided to move to a new town. Smalls' first attempt to make friends doesn't go well, with the nerdy young boy trying and failing to play baseball with a group of local kids. Thankfully, one of those kids isn't nearly as tough on the new kid, Benjamin Franklin Rodriguez, who offers to take Smalls under his wing. From that day on, Smalls becomes a bona fide member of the Sandlot crew, going on all suburban adventures. Smalls creates a big pickle for himself and his friends when he gets them a new baseball that gets launched into the yard of the Beast, not knowing that the person who signed that ball is the greatest baseball player ever to live, Babe Ruth. Smalls would go on to have a lifelong obsession with baseball by becoming an announcer for the LA Dodgers, with the older adult version of him (Arliss Howard) narrating the tale of this "big pickle" to the audience.
Mike Vitar as Benjamin Franklin Rodriguez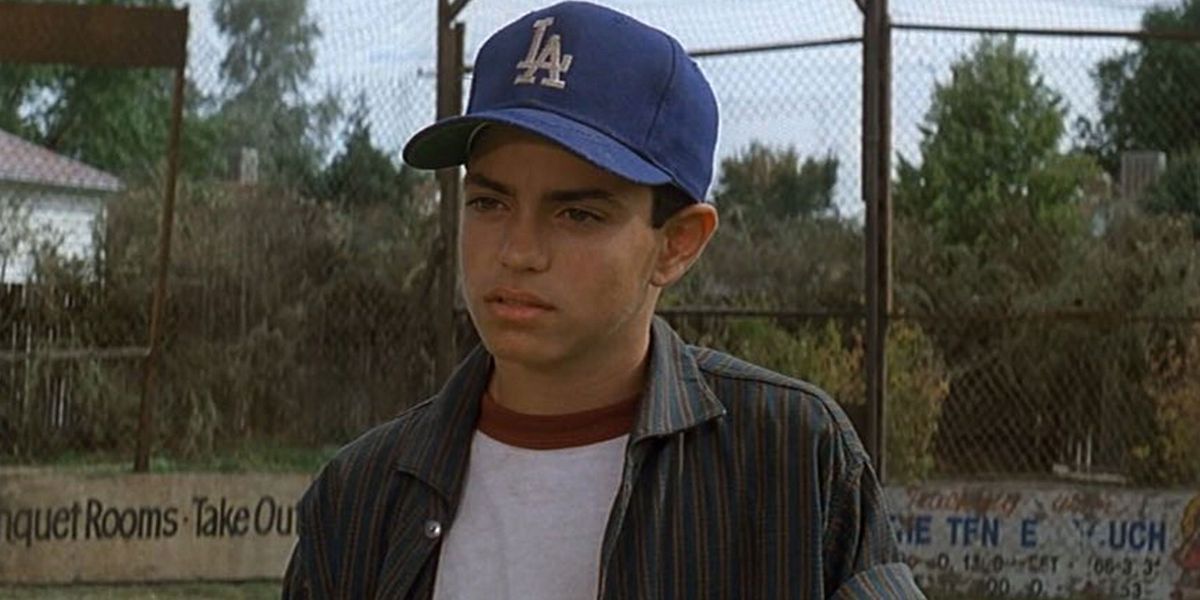 Playing Smalls' best friend and mentor is Mike Vitar, who would star in The Mighty Ducks films, sticking with being a recognizable face in 90s sports films. Mike has since retired from acting to pursue a career as a firefighter in 2002. The other kids of The Sandlot all love baseball, but even they would agree that they are nowhere near as passionate about the sport as Benny was. All the crew considers him to be the leader of the group, looking to him for guidance and advice, be it baseball related or not. Benny puts his skills to the ultimate test when he becomes the one to get the ball from the Beast's yard, leading to a high-speed chase across the town.
Benny also joins Smalls in pursuing a baseball career, becoming a professional baseball player for the Dodgers (where he's played by Mike Vitar's real-life older brother, Pablo Vitar).
Patrick Renna as Hamilton 'Ham' Porter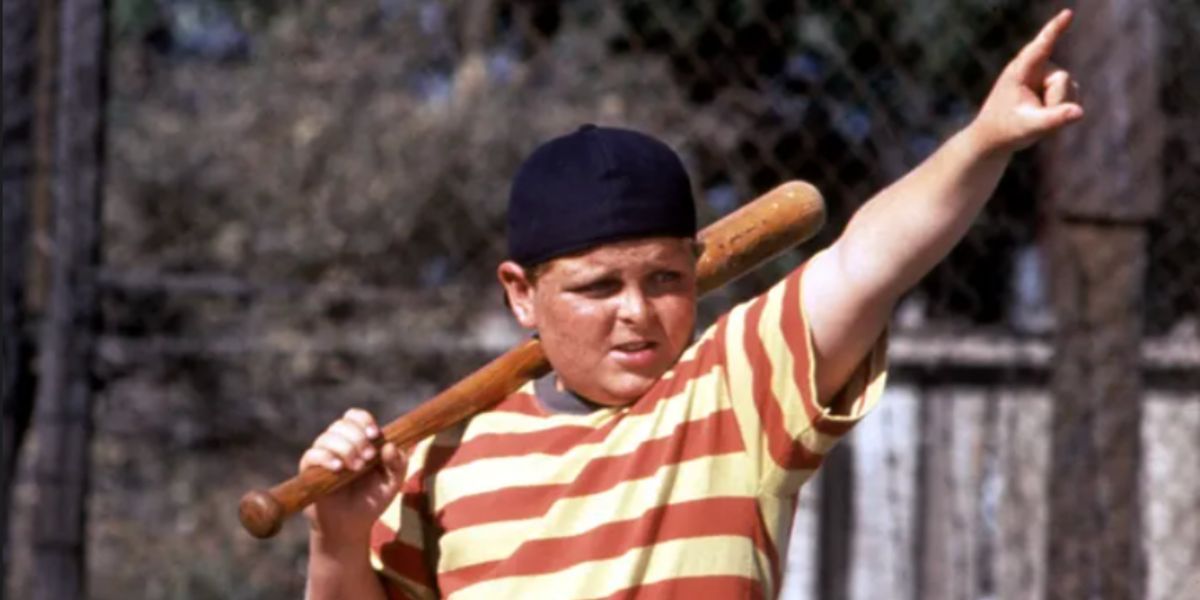 Another icon from the 1990s, Patrick Renna, plays the crew's catcher, Ham Porter. Renna's memorable character in the film led to him being cast in a similar ensemble sports comedy two years later with The Big Green. Renna is still acting today, appearing in the hit Netflix series GLOW.
Ham is a human quote machine and the film's main source of comic relief, coining the phrase "You're killing me, Smalls" when his new friend doesn't know what a s'more is. Things don't end there for the beloved character, as his ability to make people laugh doesn't mean he isn't on the frontline for confrontation. When a group of preppy baseball players comes to the Sandlot to cause trouble, Ham counterattacks with another iconic line, "You play ball like a girl." In the film's epilogue, we learn that Ham traded in his catcher's mask for a wrestling mask, becoming known far and wide as "The Great Hambino."
Chauncey Leopardi as Michael 'Squints' Palledorous
Arguably the biggest troublemaker of the group is Michael 'Squints' Palledorous, played by Chauncey Leopardi. Leopardi's memorable performance as Squints led to a successful child star career, even reuniting with his costar Patrick Renna on The Big Green. He's also the only cast member to return to the franchise in the straight-to-video sequel, The Sandlot: Heading Home.
Squints is quite the spinner of tall tales, telling his friends that the Beast is a former junkyard guard dog who killed dozens of thieves. This turns out to be anything but accurate, but Squints earns quite a bit of street cred after the group visits the community pool. Watching over the pool, is Wendy Peffercorn (Marley Shelton), an older lifeguard Squints has a massive crush on. Proclaiming he just "can't take this no more," Squints hatches a hair-brained scheme. Despite being unable to swim, Squints dives into the pool's deep end, leading Wendy to dive in after him. She gets him out to perform CPR, only to learn that Squints was faking the whole thing and just wanted a kiss.
While Wendy does kick the "little pervert" out, the sneaky kid must have made an impression on her as they would eventually get married and have nine kids. They also apparently bought the local drugstore.
Marty York as Alan 'Yeah-Yeah' McClennan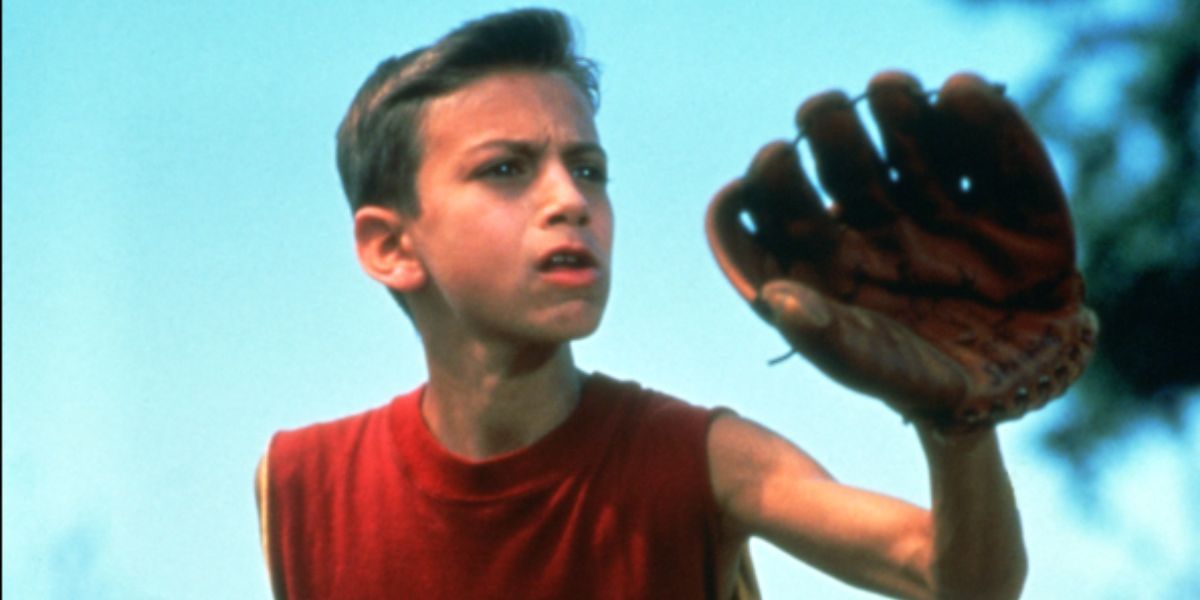 While Squints is the big troublemaker, Marty York's Yeah-Yeah is probably the most obnoxious. York stepped away from acting for quite some time after being in a car crash but has since returned to the profession and appeared in projects like Smilf and The Eric Andre Show.
Yeah-Yeah, named after his tendency to say the phrase before every other sentence, gives Smalls the most challenging time when he first joins the group, constantly making fun of him and calling him names. After a significant dressing down by the more mature Benny, Yeah-Yeah follows suit with the rest of the group and warms up to the new member.
Yeah-Yeah would eventually get an attitude check years later when his parents sent him to military school. After leaving the service, he supposedly became a pioneer in the bungee jumping industry.
Brandon Quintin Adams as Kenny DeNunez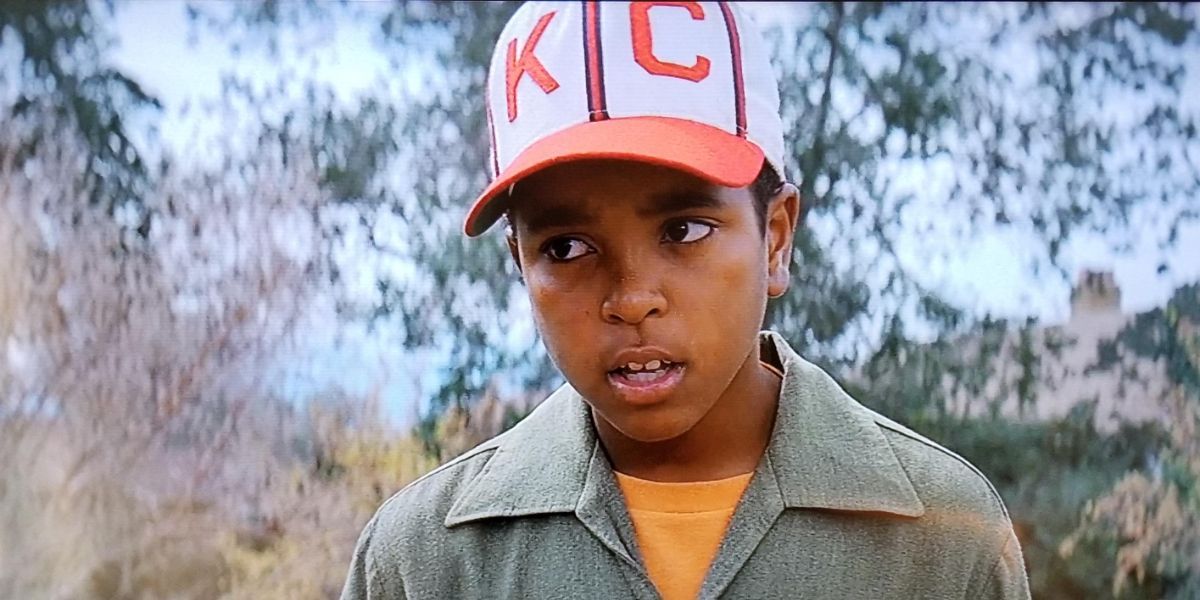 Another member of The Mighty Ducks franchise, Brandon Quintin Adams, plays the crew's pitcher, Kenny DeNunez. He's still acting to this day, recently appearing in The Resort.
DeNunez isn't just any player. He's the best pitcher in town, known for his legendary fastball, code-named "The Heater." Even the best players on the team, like Benny, occasionally had trouble when DeNunez hit them with his best pitches. DeNunez also had a baseball career like Benny but never made it to the major leagues. Instead, he stuck around the sport by coaching little league, with his team's name being "The Heaters."
RELATED: 90s Kids Sports Movies, Ranked: From 'The Sandlot' to 'Mighty Ducks'
Grant Gelt as Bertram Grover Weeks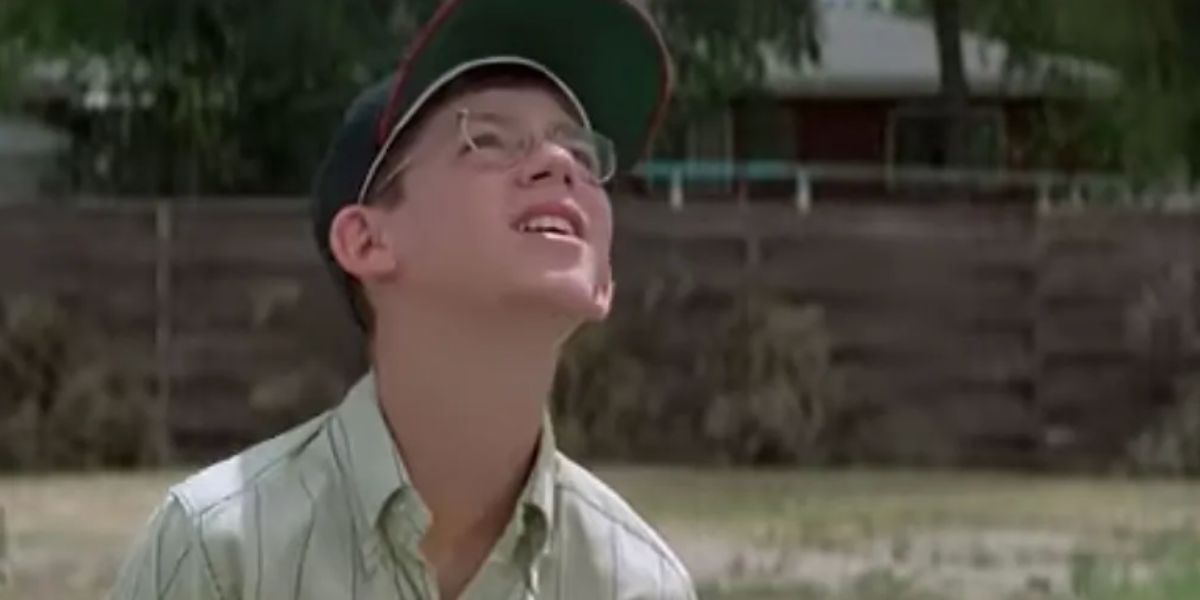 Bertram Grover Weeks is the most mysterious character in The Sandlot, and the actor who plays him, Grant Gelt, is almost just as mysterious. After ironically appearing in the miniseries The '60s, Gelt retired from acting but still appears with the rest of the cast members for regular meet and greets.
Bertram Grover Weeks usually appears in the background, always going along with whatever his friends are doing. He also gets him and his friends a whole container of Big Chief chewing tobacco, quickly leading to them throwing up at the carnival. According to Smalls, Weeks was obsessed with the '60s, and nobody ever heard from him again.
Victor DiMattia and Shane Obedzinski as Timmy and Tommy 'Repeat' Timmons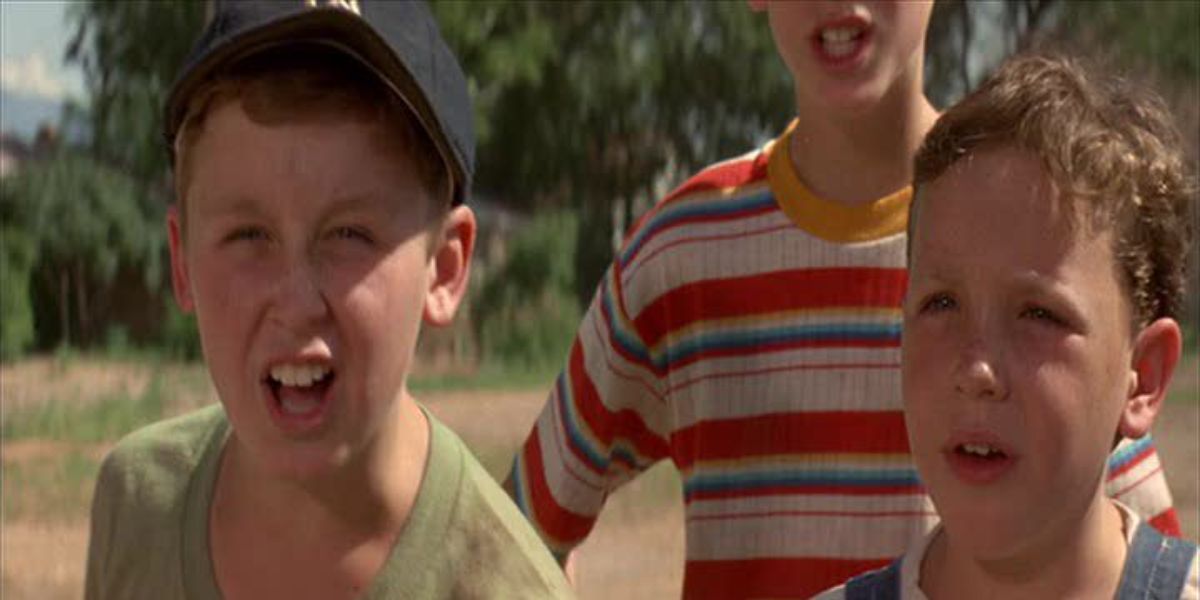 The final members of the Sandlot team are Timmy Timmons (Victor DiMattia) and his little brother Tommy 'Repeat' Timmons (Shane Obedzinski). DiMattia is still acting today, while Obedzinski has since retired.
Timmy and Tommy are two sides of a single coin. Whatever Timmy says, his little brother Tommy repeats, hence his nickname. The only time he's ever stopped his little brother's echo is when Timmy tells Tommy to shut up after they lose the Babe Ruth signed baseball. The two brothers would remain inseparable, becoming millionaire contractors responsible for inventing the mini-mall.
Marley Shelton as Wendy Peffercorn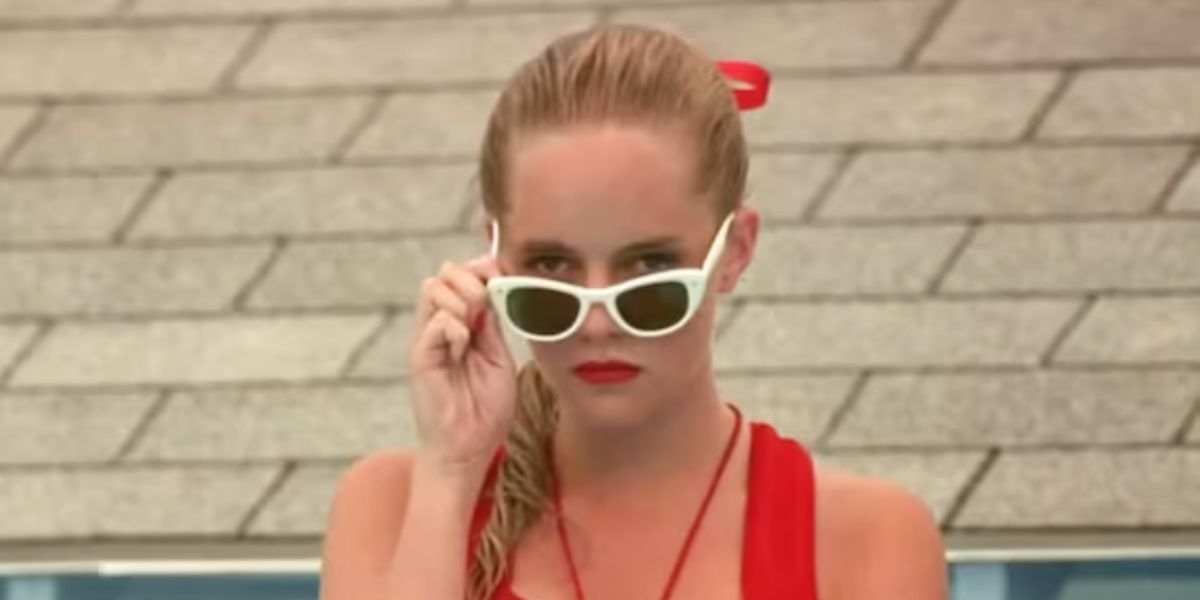 The Sandlot was one of the earliest films of Marley Shelton, though her career is flourishing to this day joining big IPs like the Scream and Yellowstone franchises.
Wendy Peffercorn is Squint's true love, even though there's a pretty big age gap between the two. That does little to sway the glasses-wearing troublemaker, who tries his darnedest to get her to notice him. He finally does, but his scheme to get her to kiss him by pretending to drown leads to her throwing out him and his friends. Though she seemed mad, and very well probably was, when Squints gives a long look to the lifeguard as he and his friends leave, Wendy stares back, smiles, and waves to her future husband.
Karen Allen as Mom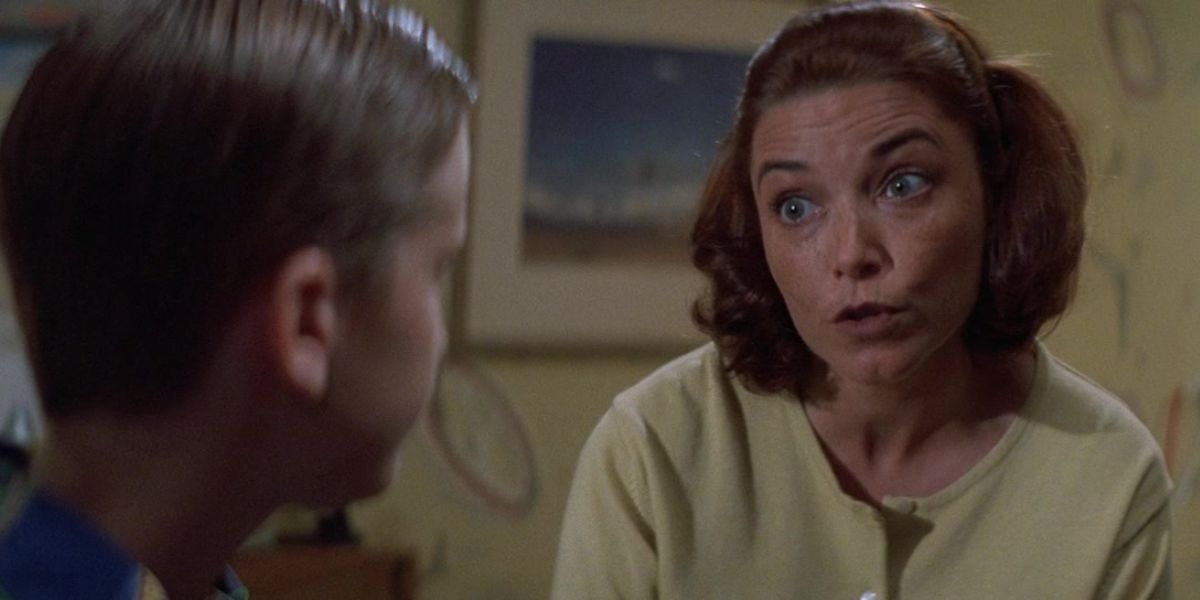 Best known for playing Marion in the Indiana Jones films, Karen Allen plays one of the best movie moms ever in The Sandlot. It doesn't take long for Smalls' mother to realize that her son is having difficulty adjusting to their new home and his new stepfather. She's the one who ultimately encourages her son to get outside and make friends, even telling him it's okay to get into a little bit of trouble as long as it's not too much trouble.
Denis Leary as Bill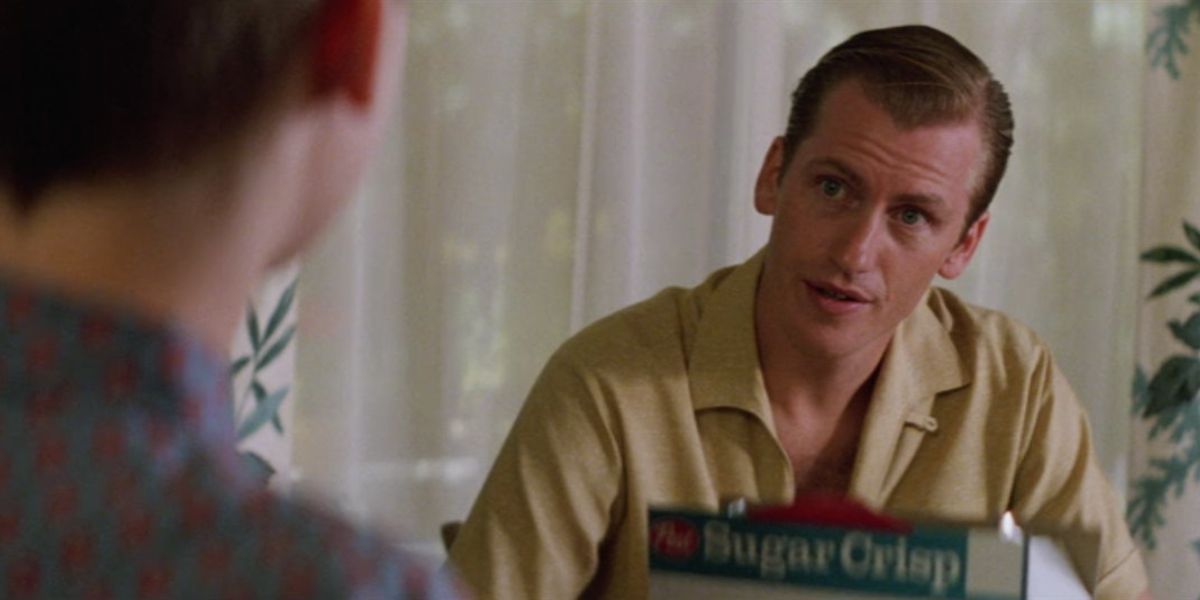 Actor, comedian, and the star of The Ref, Denis Leary, plays Smalls' stepdad, Bill. While he's not a bad person, Bill is having difficulty connecting with his new stepson. Even when he finally agrees to put work on hold to play catch with Smalls, he botches that when he accidentally hits his new stepson in the eye with a ball. Though Smalls learns more about baseball from his friends, his stepdad's love of the sport is really what gets him interested in it. Bill isn't thrilled to hear that Smalls lost his signed Babe Ruth ball, but when his stepson gets him a new ball that Ruth and all his team members sign, it forms a unique bond between them.
Art LaFleur as The Babe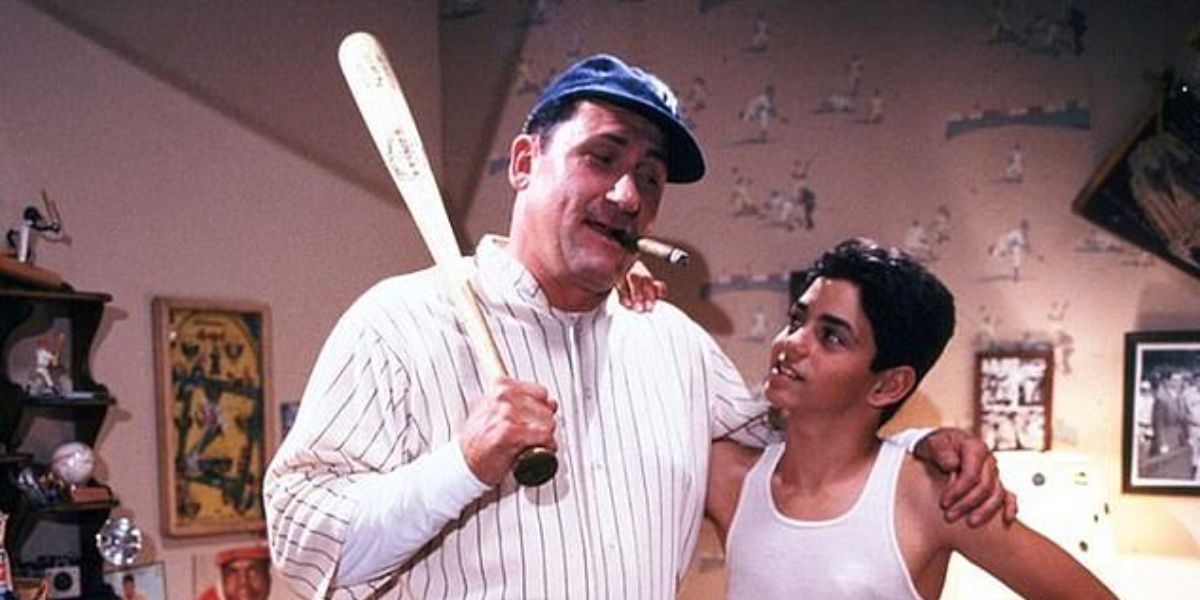 Veteran character actor Art LaFleur, whose memorable roles include Field of Dreams and The Santa Clause films, unfortunately passed away somewhat recently in 2021. Still, as the actor puts Babe Ruth in The Sandlot, "Legends never die."
While contemplating how he will get that ball back from the Beast, Benny dreams that he meets his and his teammates' idol—the Sultan of Swat, The Colossus of Clout, and Babe Ruth himself. The Babe tells Benny some words of inspiration to encourage him to get that ball back, telling him he'd be a hero if he succeeded. The Babe leaves after asking if he can take Benny's Hank Aaron baseball card – the player who beat Babe Ruth's home run record.
James Earl Jones as Mr. Mertle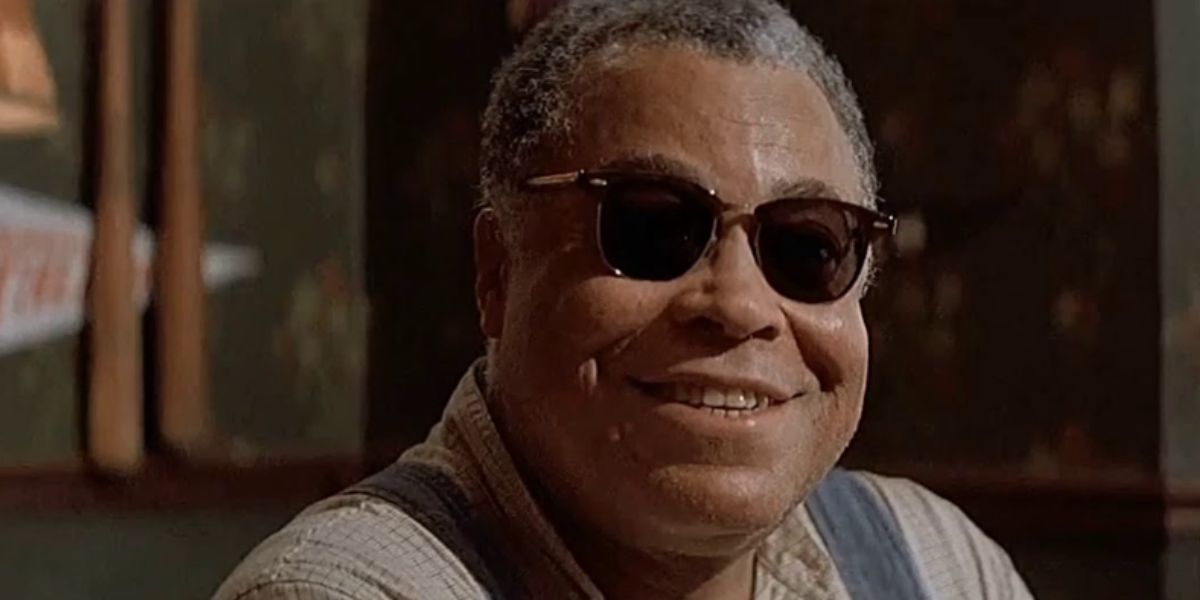 Last but certainly not least, the legendary James Earl Jones plays the boys' kind neighbor Mr. Mertle. The voice of Darth Vader himself, James Earl Jones is currently enjoying retirement, giving Disney and Lucasfilm the rights to use his voice and likeness for future Star Wars stories through AI.
As it turns out, Squints was not a reliable source regarding the Beast. He's not an evil monster canine but a perfectly normal dog who just wanted someone to play with. They realize this too late when the fence of the dog's (whose name is revealed to be Hercules) collapses, leading Smalls and Benny to tell the home's owner. They're met by Mr. Mertle, who turns out to be a big baseball fan himself. When the boys tell him their story, Mertle says he'll give them his incredibly rare baseball signed by the 1927 Yankees team, which has Babe Ruth and his teammates' names on them. His only condition? His neighbors come over every once in a while to talk to a friendly blind old man about baseball.