Halle Bailey's The Little Mermaid is winning hearts across the globe, the classic Disney story is enhanced by the singer-actor's powerful voice as she breathed a new life into the titular character with her acting prowess for a new generation. The feature is looking at good box office run, this Memorial Day weekend as fans and families are eager to check out the new version of Ariel. But theaters aren't the only place where Ariel is working her magic to celebrate the release of the movie the new version of the character also made her Disney Park debut.
A tweet from Nexstar's Scott Gustin captures the new princess greeting fans at Disney Park, along with the older version of the character. With the new addition, Walt Disney World and Disneyland now truly have something for everyone, especially kids who would get to see various versions of the same character. While Bailey's casting had some uncalled-for criticism, it seems like as the princess makes her promising debut, the negative voices are taking a back seat.
What's New With The Little Mermaid?
Disney is on a spree to update its classic fairytales for modern times, while the studio capitalizes on remakes of Disney Renaissance period classics like Beauty and the Beast, Cinderella, and The Little Mermaid among others as live action films, it also is looking at ways to make these characters more accessible and contemporary. The new feature is another step in the same direction. While the broad story of the movie remains the same, Ariel saves Prince Eric, falls in love, and swaps her fins for legs to experience life on land with Ursula's help, many actions and intentions of the character have changed to suit the contemporary mindset. All over the feature helmed by Rob Marshall still evokes the same nostalgia and includes groovy musical numbers.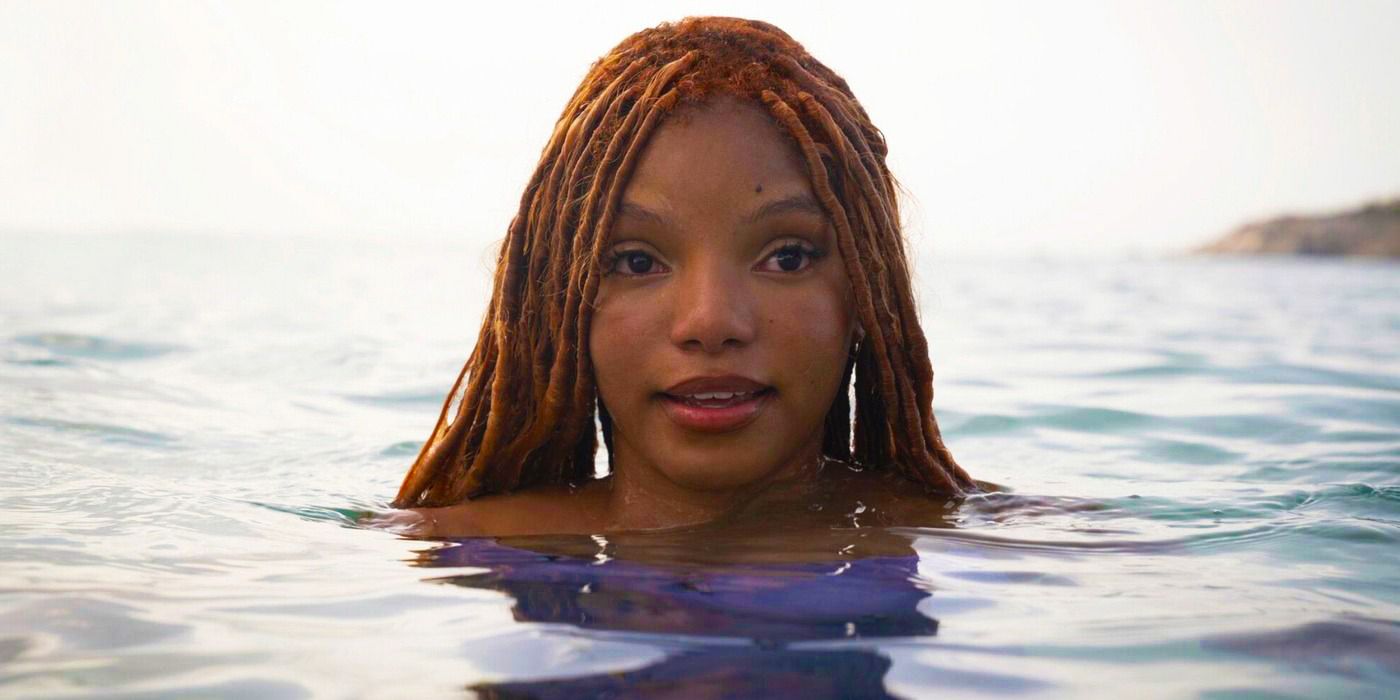 RELATED: Everything 2023's 'The Little Mermaid' Changes From the Original Disney Classic
The movie casts Bailey as Ariel, Jonah Hauer-King as Eric, Melissa McCarthy as Ursula, Javier Bardem as King Triton, Noma Dumezweni as Queen Selina, Art Malik as Sir Grimsby, Daveed Diggs as the voice of Sebastian, Jacob Tremblay as the voice of Flounder, and Awkwafina as the voice of Scuttle. Further rounding the cast as the daughters of Triton – who are all renamed for the new movie – are Lorena Andrea as Perla, Simone Ashley as Indira, Karolina Conchet as Mala, Sienna King as Tamika, Kajsa Mohammar as Karina, and Nathalie Sorrell as Caspia.
The Little Mermaid is out in theaters now. Check out our interview with Bailey and Hauer-King below: