This summer is about to get a splash of color, as the release date for the next Pixar feature is quickly approaching. The studio has released a new clip from Elemental, featuring the two lead characters of the movie showing each other what they can do thanks to their unique bodies. Ember Lumen (Leah Lewis) is made out of fire, while Wade Ripple (Mamoudou Athie) is completely made out of water, which will definitely create conflict when he meets his counterpart.
In the clip, Wade is surprised when Ember turns green when she steps on an emerald. Amused by her friend's shocked face, she continues to balance herself between the emeralds, showing him just how many different color combinations she can turn into. Wade is also eager to share what he can do, as well, surfing on a nearby lake with only his legs. As he glides across the water, he sprays the horizon, creating a rainbow right over their heads. Ember is left as surprised as Wade was at the beginning, as the two realize they have more in common than they originally thought.
The plot of the film will focus on the relationship between the two, as they develop a friendship, and perhaps something more. Wade and Ember will need to defy the odds, as they get to know each other more every day. It remains to be seen just how far the unconventional friendship will go, as they explore one of the most detailed worlds the studio has come up with yet. A year after Pixar provided the backstory of a famous astronaut with Lightyear, they're ready to combine elements with each other to delightful & colorful results.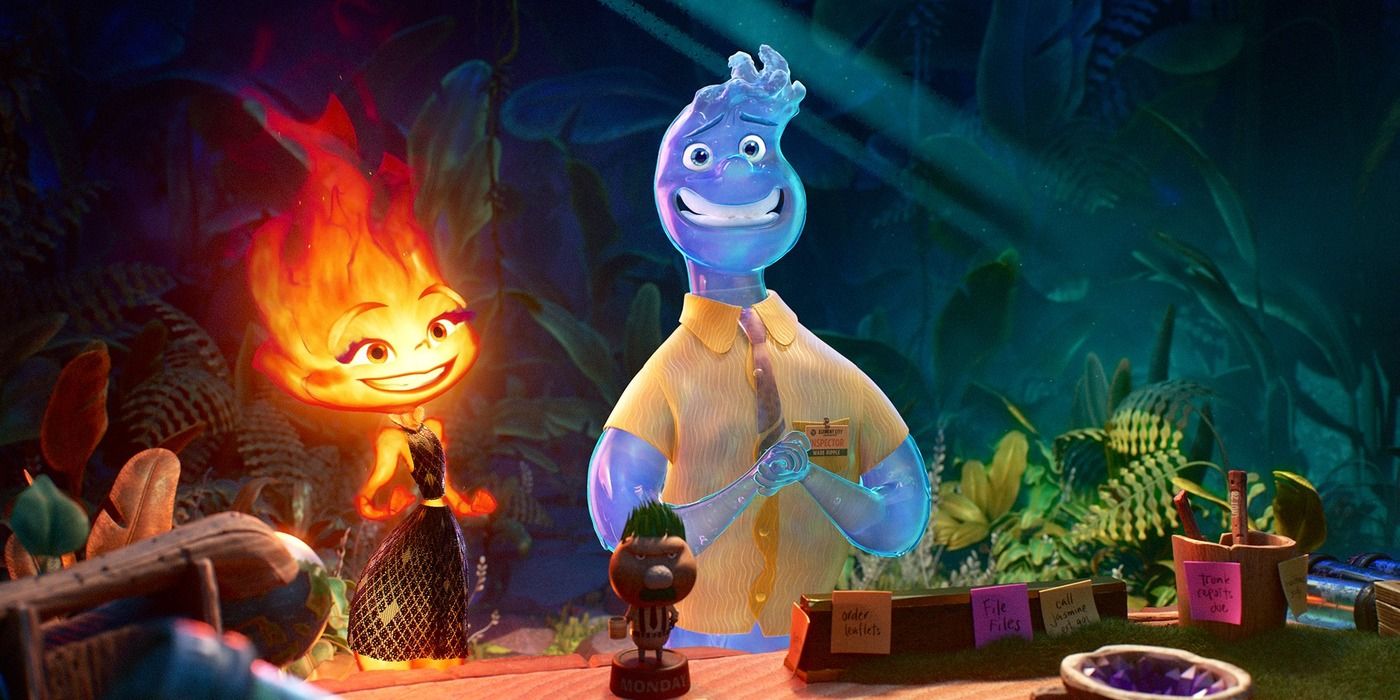 RELATED: Pixar's 'Elemental' Is Headed to Cannes Film Festival
What's Next for Pixar?
After Elemental continues to prove how love can be found in the most unexpected places, Pixar will share another original story with the world. Announced during last year's D23 Expo, Elio will follow a kid who feels like an outcast, but his life would quickly change in unexpected ways. After meeting a few aliens, the titular character will be named the ambassador of Earth at only eleven years old. Due to his young age, it will be hard to represent an entire planet in front of the rest of the universe, but if Pixar's stories have taught audiences anything, its how far the power of belief in each other can overcome the odds.
You can check out the new clip from Elemental below, before the movie opens in theaters on June 16: