Anyone that's watched Netflix's Never Have I Ever knows that lead character Devi Vishwakumar (Maitreyi Ramakrishnan) is a bit of a mess. While we've seen her grow a lot over the past few seasons, Devi still typically acts before she thinks, resulting in a lot of well-intentioned but incredibly impulsive decisions that often leave her, or those she cares about, in uncomfortable situations. When we left her in the Season 3 finale, Devi was cashing in her sex pass from ex-boyfriend/current frenemy Ben (Jaren Lewison), and fans were left uncertain whether or not this was a good idea. However, if we take a moment to reflect on Devi's growth since the start of Never Have I Ever, we can see how her decision to go to Ben's was actually a good one, and maybe wasn't impulsive at all.
RELATED: 'Never Have I Ever' Season 3 Introduces a Self-Love Journey
Devi and Ben Hooked Up in the Season 3 Finale of 'Never Have I Ever'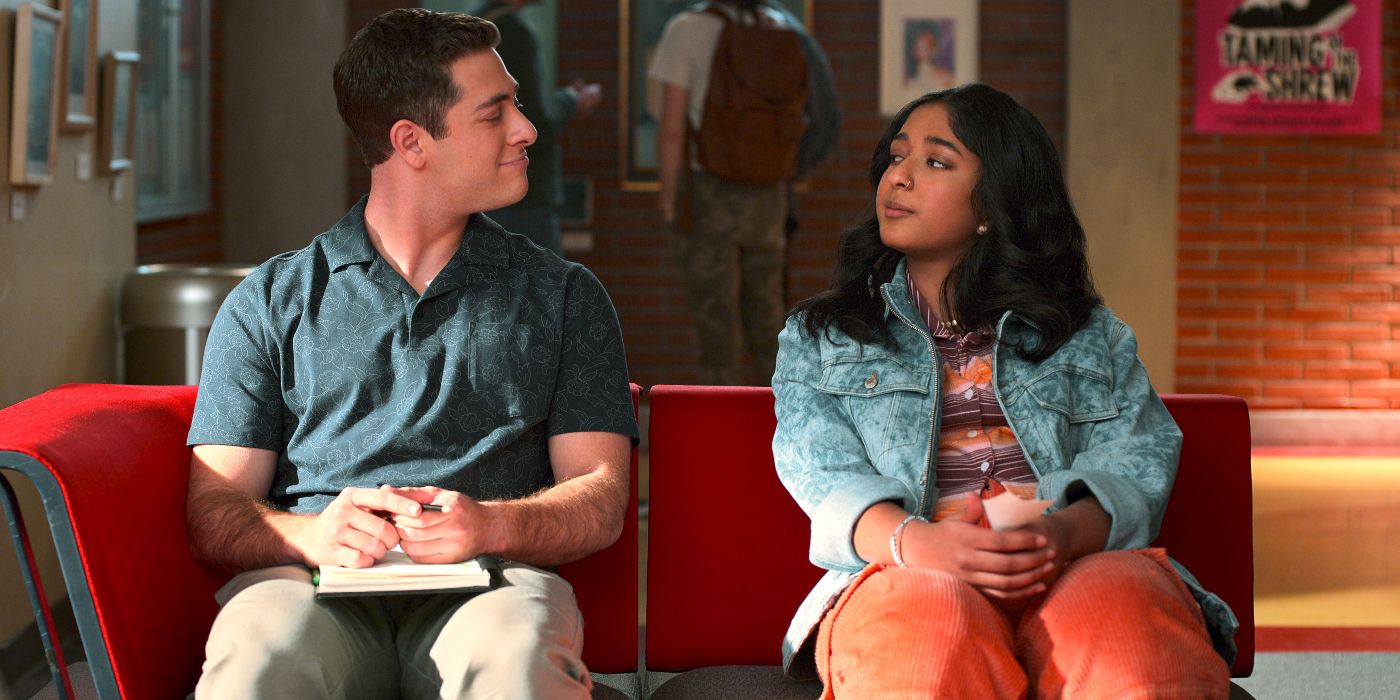 It's no secret that Devi has been trying to lose her virginity since the first episode of Never Have I Ever. She even made up a rumor that she and Paxton (Darren Barnet) had had sex back in Season 1 because she was insecure about her virgin status. In Season 3 especially, all the characters of Never Have I Ever are exploring themselves and their sexuality, and trying to figure out what they want on their own terms. Devi's friend Eleanor (Ramona Young), for example, holds off on having sex with her boyfriend because she knows exactly how she wants it to go and isn't willing to sacrifice her standards (which are eventually met standing up in the drama room.) Similarly, Fabiola (Lee Rodriguez) and Aneesa (Megan Suri) try to make a relationship work but eventually realize they're better as friends, and Fabiola goes on to fall for Des's friend Addison (Terry Hu). As everybody around her falls in love and starts having sex, Devi seems more ready than ever to explore her sexuality, but she can never seem to find the right guy.
In Season 3, Devi and Her Friends are Exploring Their Sexuality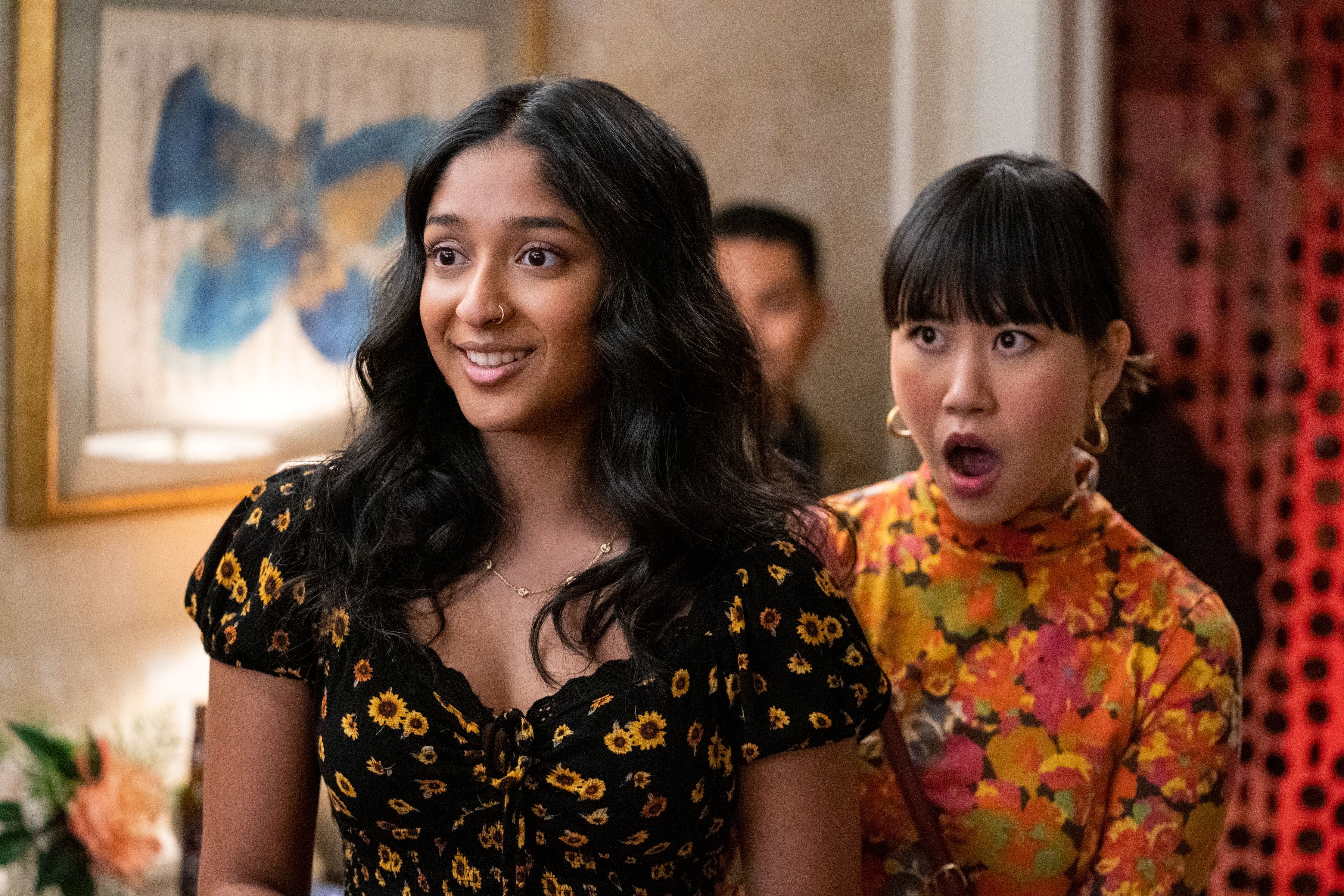 On her quest to lose her virginity on Never Have I Ever, we've often seen Devi have pretty negative sexual experiences — or quasi-positive ones that get uncomfortably disrupted. When she first kisses Ben at the end of Season 1, it's moments after she's scattered her father's ashes, and her mother (Poorna Jagannathan) interrupts and immediately berates her. Throughout her relationship with Paxton, Devi obviously enjoys making out with him but feels looming pressure to have sex and consistently panics, at one point even telling him to "get it over with," which thankfully he doesn't. When she eventually starts seeing Des (Anirudh Pisharody) and they begin hooking up at his house, his mother accidentally barges in on them and then drags them to talk to Devi's mother. We can see how in the Season 3 finale when Devi goes to Ben's to have sex, she finally has a shot at having a positive sexual experience on her own terms.
As we all know, the most important part of hooking up is that you have two consenting parties. It takes two to tango, and Ben has obviously been down to tango for a while now. When he gives Devi the infamous "one free boink" pass, even though he's mostly messing around, he's also opening up the possibility of them having sex when he says he won't let her die a virgin. We also know that he still has strong feelings for Devi, which have been on display all season. Ben drunkenly confides in Fabiola that Devi broke his heart when she cheated on him, and particularly in the Ben-centric episode narrated by Andy Samberg, Ben's adoration for Devi becomes clearer as he grows increasingly jealous of her romance with Des. When Ben tells Devi he'll miss her if she goes to a new school for senior year, his feelings are clearer than ever, and the knots in Devi's stomach tell us that she feels the same way.
Ben is Devi's Ideal Partner on 'Never Have I Ever'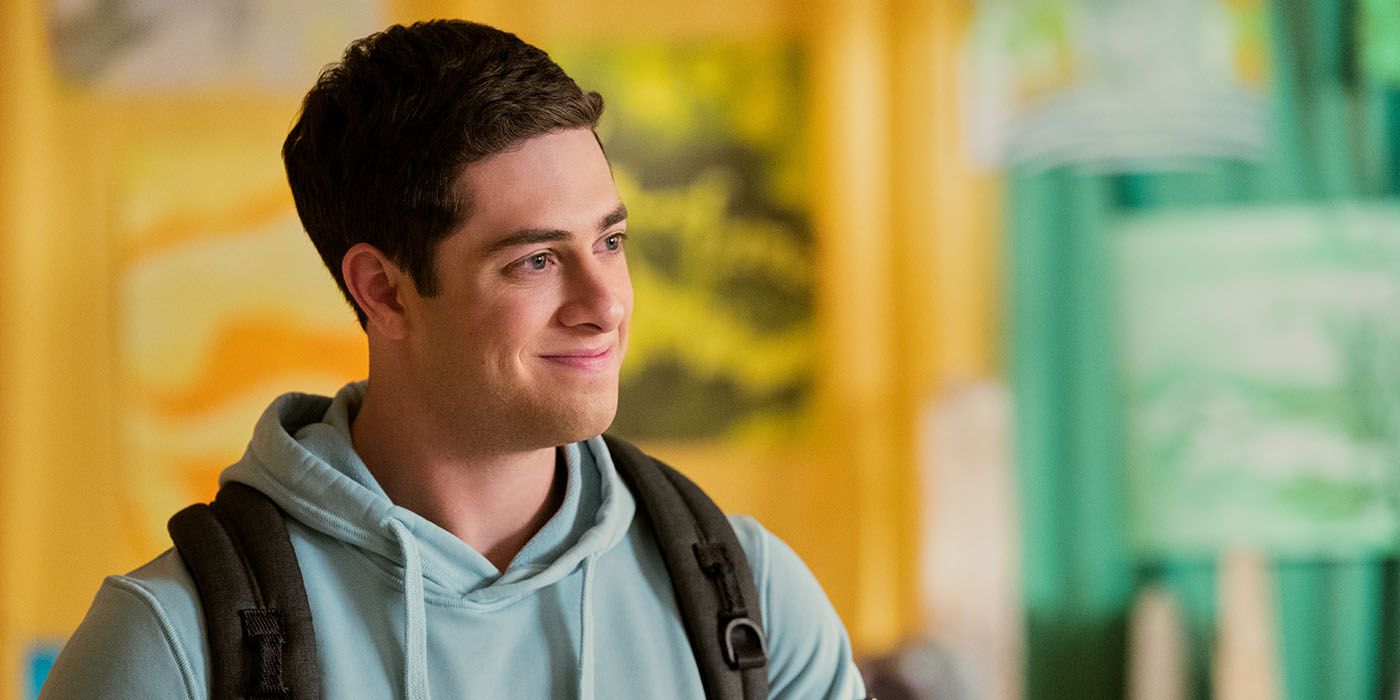 Even though they began as rivals, Ben and Devi understand each other on a deep level, both not wanting to let their parents down and feeling immense pressure to fit in. We can see through Devi's other romantic pursuits that while — much to her surprise — she has plenty of guys interested in her, they don't always understand her enough to be viable boyfriend options. Paxton proved himself to be a really good guy throughout the course of Never Have I Ever, but he was uncomfortable with Devi's unrelenting self-deprecation. He finally breaks up with her because he says that she needs to love herself before someone else can love her, and this was honestly solid advice that Devi needed to hear. On the other hand, when Devi aired her insecurities to Des and told him that she was a total dork, he just told her that she wasn't one.
What makes Ben the ideal partner for Devi is that he accepts her insecurities and often mirrors them, but he also appreciates that they're a part of her. He respects that she's a nerd and that occasionally she's a bit of a nightmare, but he likes her because of her quirks and not in spite of them. He also respects and enjoys the competition of Devi's intellect, whereas Des finds it intimidating.
In the Season 3 Finale, Devi Learns to Value Herself on Her Own Terms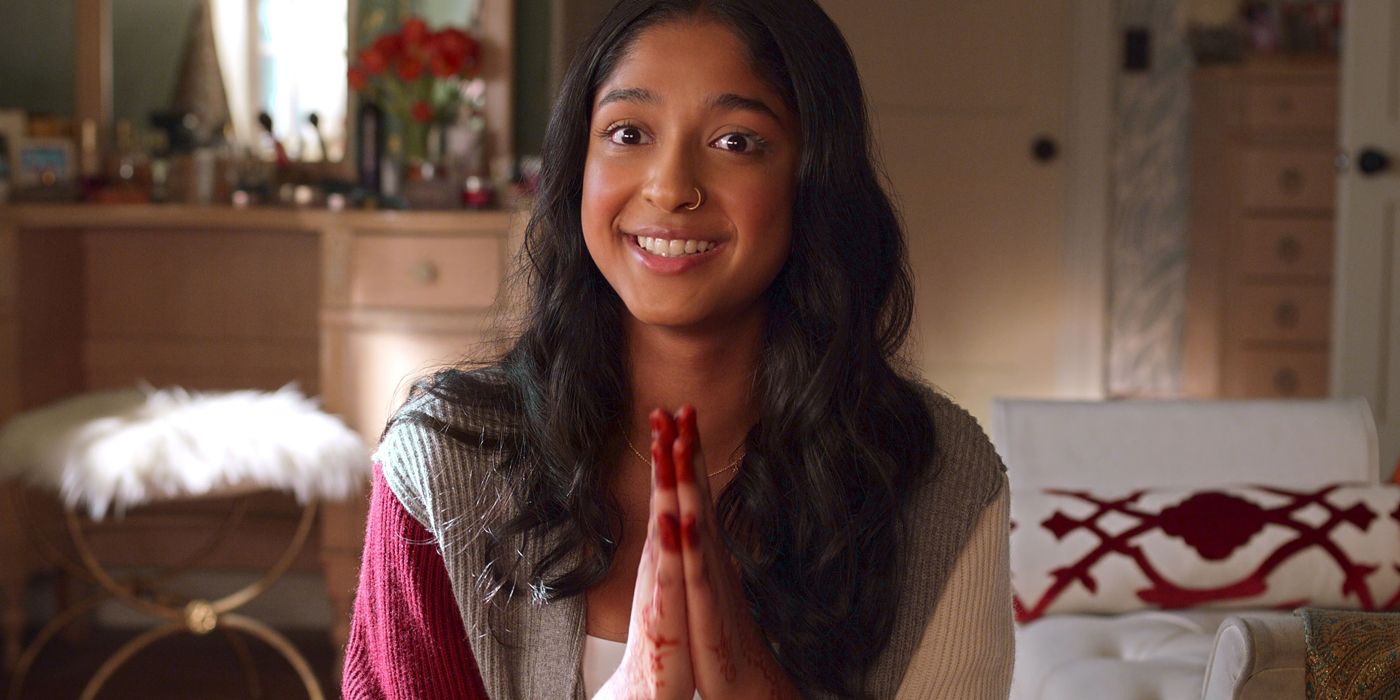 More important than her relentless pursuit of boys and academic success, this past season of Never Have I Ever finds Devi finally learning to value herself above all else. For example, even though she knows going to the Shrubland School will guarantee her a spot at Princeton, she turns it down because she knows she needs more time with her friends and her mom. She realizes in the Season 3 finale that time is precious, and that not everything in life goes exactly how you planned it. Does seizing the day mean you have to go have sex with your friend? Not necessarily. But both the audience and Ben know Devi well enough to get that even though she often acts impetuously, she's always acting from her heart. While we know that Devi has been on a mission to lose her virginity for years, she's not using sex as a tool to bolster her social status anymore and genuinely cares for Ben. Rather than just having sex for the sake of having sex, Devi is living in the moment and going for what she wants and realizes that in this moment, that means going to Ben's.
When Season 4 of Never Have I Ever premieres on June 8th, we'll finally get to see the aftermath of these two delightful dorks sealing the deal. While Devi and Ben having sex could definitely make things complicated, this show has always been about Devi trying to figure out what she wants, and she deserves that chance as much as any other character.