For the first time since Smallville, the upcoming fall schedule for The CW does not have a single superhero show. No Superman & Lois, no Gotham Knights, no last-minute The Flash save. Now it should be noted that Superman & Lois, Gotham Knights, and All American: Homecoming have not actually been canceled, they just haven't been not canceled. It speaks volumes, though, that the CW has not publicly spoken about renewal, and majority shareholder Nexstar has made it clear they have plans of their own about the direction of the network. So if the proverbial writing on the wall is in store for the last of the CWVerse, what does that mean for TV?
Perhaps the first question to ask is what is the real reason behind letting these series go? It rests on those aforementioned plans about the direction Nexstar intends on putting The CW. One of the directives given to former Pop TV president Brad Schwartz, placed in charge of entertainment by Dennis Miller, newly appointed president of The CW, is to make The CW profitable by 2025. According to sources, that could mean there may only be three scripted originals on The CW, and All American has already claimed one of those spots. Arguably, Superman & Lois looks like the highest-quality show currently on the network, but that comes at a hefty price tag of a reported $5 million per episode, and quality doesn't equal viewer quantity. Counter that with what is expected to be largely low-cost reality programming and foreign scripted TV shows on The CW going forward, and that significant cost differential can't be overlooked.
RELATED: 'The Flash' Showrunner Names 'The Office', 'Lost', and 'Angel' as Inspirations for Series Finale
It's Unlikely That Another Network Will Pick up the Superhero Shows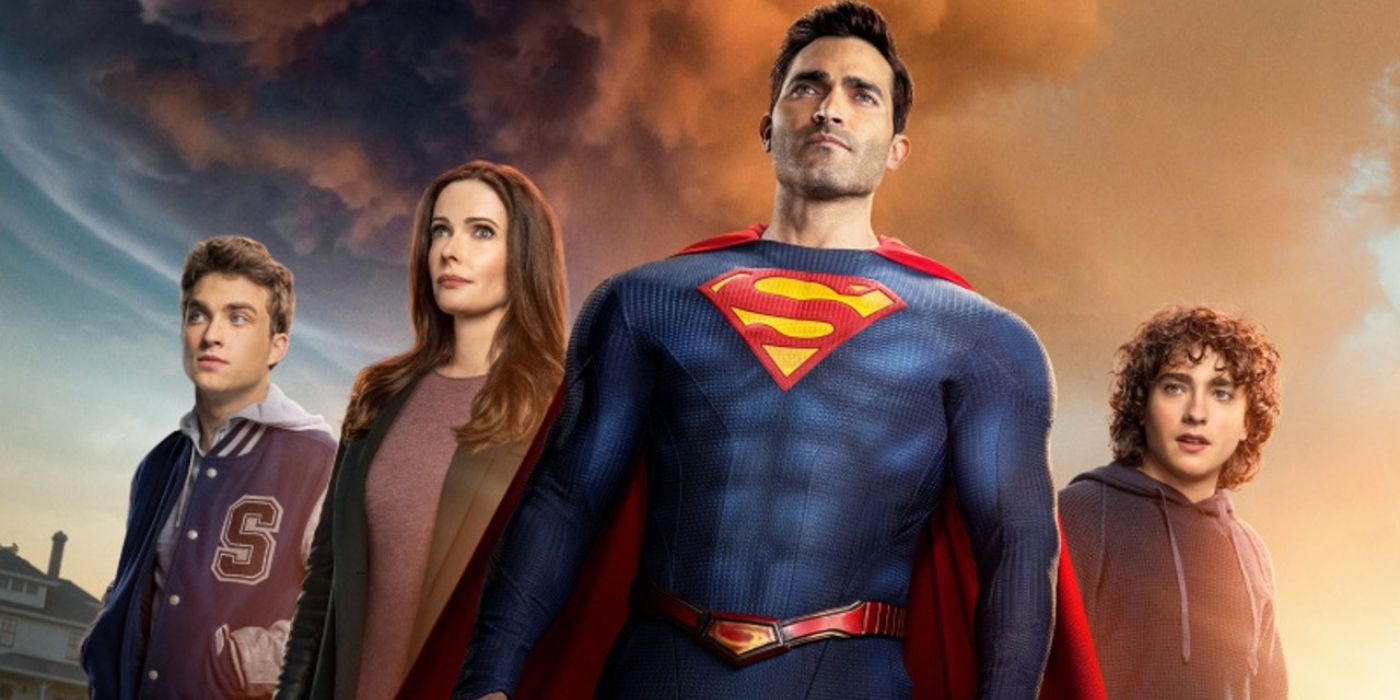 It's those prohibitive costs that will keep other networks from picking up either of The CW superhero shows, and most likely from developing any new content surrounding superheroes in the future. A 2020 article from CNBC notes that the big media companies expect about 25 million households in the U.S. alone will cut their cable over the next five years, on top of the 25 million that had already done so from 2012 on. Interviews with TV industry heavyweights suggest that the future is indeed bleak for network television, with more and more scripted programming moving to streaming. "Linear" TV's lone advantage is in sports rights, but those rights also come at a cost, with money for scripted fare being routed to costs associated with retaining rights to pro sports. As The North Road Company CEO Peter Chernin explains, "You've got increasing prices of the most high-profile sports and declining number of homes watching. That will eat away at everything else." At best, a network might take a chance on a premise that doesn't directly involve superheroes, like 2017's ill-fated Powerless, or a lesser-known, special-effects lite hero like 2001's The Tick.
The streaming services have already been stepping into the superhero genre with varying degrees of success, but overall it has been a positive endeavor all around. Netflix did host a number of Marvel shows like Daredevil and Jessica Jones before the days of Disney+, but they have done well with a healthy mix of original and retread superhero shows like The Umbrella Academy and Mighty Morphin' Power Rangers. Amazon Prime struck gold with more mature superhero fare, with the likes Invincible and The Boys becoming proverbial water cooler fare. Marvel has done well with series on Disney+, but did also have a presence on network television with Agent Carter and Agents of S.H.I.E.L.D. on ABC. DC shows have run a full gamut of broadcasting partners with their television content: the aforementioned Powerless, Doom Patrol on HBO Max, Constantine on NBC, and Gotham on Fox.
Streaming Is Where Superhero TV Series Will Air Exclusively, but With Clearer Delineation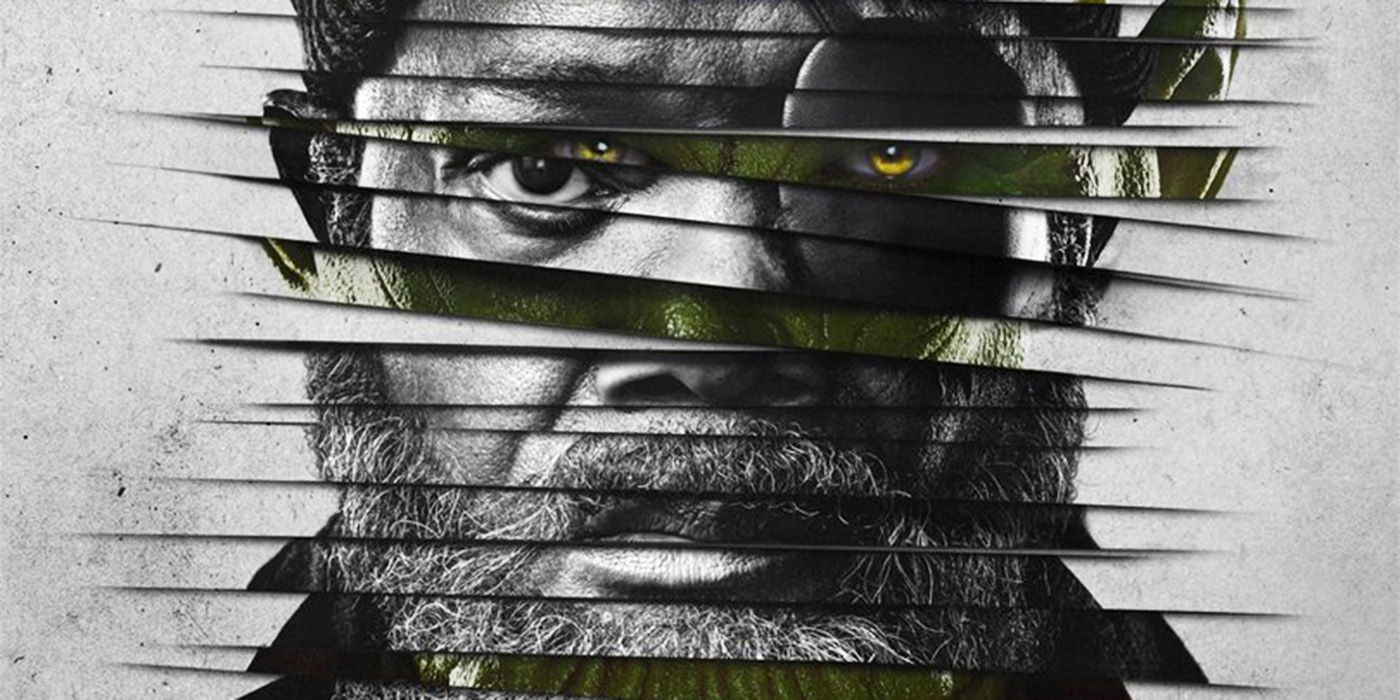 The future of the superhero show is on streaming services, if not exclusively then likely very, very close to it. In fact, it probably won't look all that different from the current lay of the land, but with exceptions. At some point, the sheer volume of streaming services is going to hit a wall, and there will be casualties as a result. As it stands, streamers like Netflix and HBO Max have already introduced advertising, hoping to attract subscribers at a lower price point. With fewer streaming services available and a fierce battle for subscribers between the survivors, it makes sense to assume that superhero TV content will fall to a narrower group.
The most likely scenario? Marvel shows will continue to be available on Disney+ alone, adhering to the "if it's not broke, don't fix it" principle. DC will likely follow suit, with superhero content being aired on Max as part of James Gunn and Peter Safran's directive to unify the film and TV universe. The caveat to that is Warner Bros. Discovery was, as recently as December 2022, looking at putting the DC animated content on different streaming services. Regardless, one can expect that DC content won't go over and above the two streaming services. Other superhero television series, the ones unrelated to the big two publishers, will be up for the pickings. Pure speculation would suggest that Netflix and Amazon Prime are the two major players going forward, with Apple TV+ a dark horse, given they have not thrown their hat into the superhero genre to date (sorry, Ted Lasso doesn't count).
The inevitable loss of superhero programming on The CW isn't the end of the world for fans of the genre. There's a veritable smorgasbord of superhero-related programming still available, and superhero fatigue isn't a factor so far, as the overwhelming box office for Guardians of the Galaxy Vol. 3 would attest to. What it does mean is that an easily accessible avenue to enter the genre no longer exists. It is the end of an era, and an important one at that. For all its detractors and flaws, The CWVerse gave some of the best moments in the history of the superhero genre: the epic crossover event "Crisis on Infinite Earths," the introduction of, arguably, TV's best Superman in Tyler Hoechlin; and the insanity of DC's Legends of Tomorrow and its biggest star — Beebo, among so many others. To The CW, a sincere thank you for the memories.