More Callings are on the horizon with just one week until Manifest Season 4 Part 2 lands on Netflix. A lot happened in Part 1, setting up much of what to expect from the final round of episodes. Ahead of the Part 2 premiere in June, Netflix released a Part 1 recap video touching on some of the key moments viewers should keep in mind.
The recap kicks off with Ben's (Josh Dallas) search for his young daughter Eden, who was abducted by Angelina (Holly Taylor) at the end of Season 3. Thanks to a passenger named Eagan (Ali Lopez-Sohaili), Ben learned where Angelina was staying. However, Angelina believed Eden was part of a much bigger, more divine plan. As it happens, Angelina wasn't entirely off base, as the recap then touches on how Cal's (Ty Doran) memory center responded to a simulated Calling. Later, his dragon scar becomes much more important, as Cal is meant to save quite literally everyone.
The video also touches on Jared's (J.R. Ramirez) role in the 828 registry. He eventually joined the registry staff as a way to help the passengers and Michaela (Melissa Roxburgh) however he could. Ultimately, there wasn't much he nor anyone on the side of the passengers could do. Part 2 will see Ben and Saanvi (Parveen Kaur) continue trying, though. Meanwhile, the Captain Daly (Frank Deal) mystery will return. After multiple disappearances and reappearances, it seems views will finally learn what actually happened to him.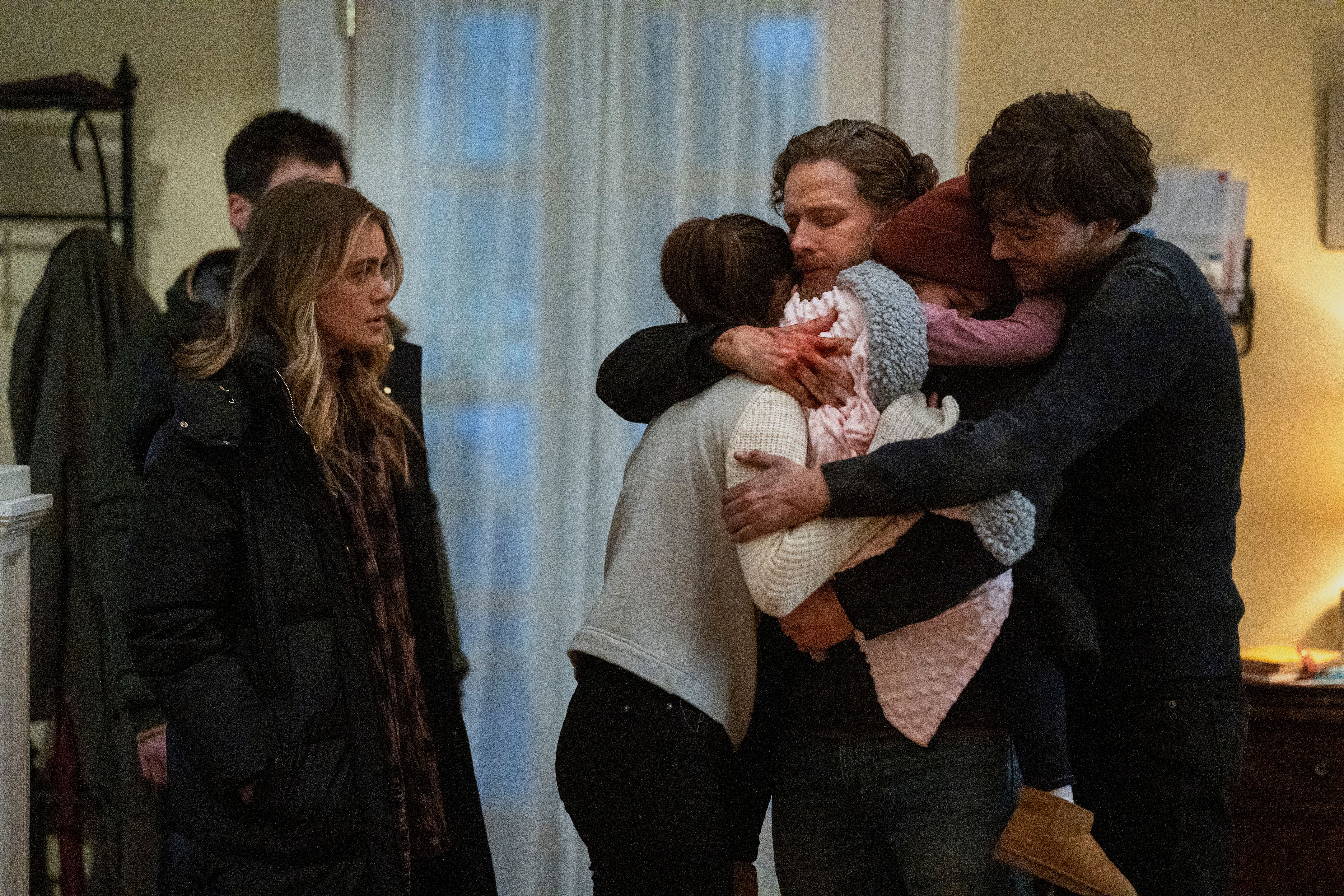 RELATED: 'Manifest' Season 4 Part 2 Review: A Thrilling, Emotional, and Fulfilling Conclusion
Finally, the video offers a painful reminder about everything that transpired in the Part 1 finale. First, Cal was on the brink of death due to his returning cancer. But, Zeke (Matt Long), finding his own way to help save the world, uses his abilities to absorb the sickness and heal Cal. However, it was too much for his body to handle, and Zeke died — moments before Michaela could reach him. While that happened, Angelina used the Omega Sapphire to create volcanic, potentially world-ending fissures in the ground.
What Is Manifest Season 4 Part 2 About?
The last 10 episodes will revisit much of what the recap video spotlighted. As Ben and Saanvi deal with the registry, Michaela and Jared team-up once more to figure out what's going on with the Callings. Through all of it, Michaela will also be struggling with grief for Zeke. Meanwhile, Angelina becomes more dangerous than ever, and Cal — who now has a connection with her — is the only person who can stop her and the Death Date.
Manifest Season 4 Part 2 premieres June 2 on Netflix. Watch Part 1 now on the streamer, and check out the recap video below: