Let's get ready to rumble one more time! The Creed series officially becomes a trilogy this year, nearly eight years after the popular Rocky spin-off franchise first debuted in 2015. Michael B. Jordan has led the story as Adonis "Donnie" Creed, the tough but lovable underdog who aspires to uphold the legacy of his father, Apollo Creed (Carl Weathers), and made his own name. Creed III will see Jordan take up double duty both in front and behind the camera, with the movie being his official feature directorial debut. Following the work of Ryan Coogler (Black Panther) and Steven Caple Jr. (The Land), who each directed the first two films respectively, the excitement is palpable to see what Jordan will bring to this epic threequel written by Keenan Coogler (Space Jam: A New Legacy), the brother of Ryan Coogler, and Zach Baylin (King Richard).
Besides Jordan, Tessa Thompson (Thor: Ragnarok) and Phylicia Rashad (The Cosby Show) reprise their roles as Bianca, Donnie's wife, and Mary Anne, Donnie's stepmother. Wood Harris (Empire) and Florian Munteanu (Shang Chi: The Legend of the Ten Rings) also return as Tony "Little Duke" Burton, Donnie's trainer, and Viktor Drago, Donnie's previous rival from Creed II. This will be the first film in the Rocky series that doesn't include Sylvester Stallone as Rocky Balboa, but he's still attached as a producer. Mila Davis-Kent makes her feature film debut as Amara, Donnie and Bianca's daughter. And of course, most notably, Jonathan Majors joins the film as Damian "Dame" Anderson, a long-lost childhood friend from Donnie's past who challenges him to the fight of his life. Before we enter the ring one more time, here's all the information on how you can watch Creed III.
Editor's Note: This article was updated on May 27 with new streaming information.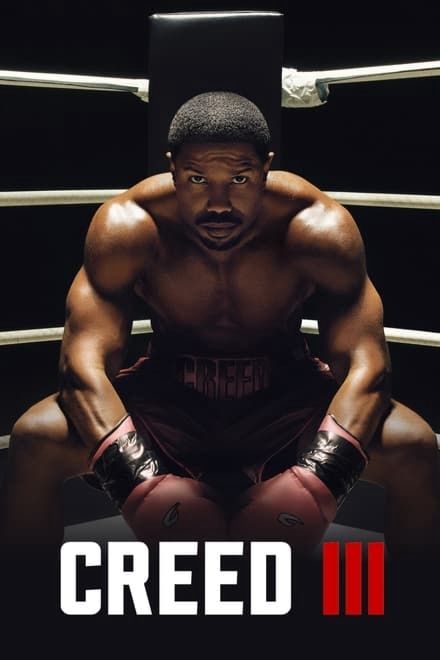 Release Date

2023-03-03

Director

Michael B. Jordan

Cast

Michael B. Jordan, Tessa Thompson, Jonathan Majors, Wood Harris, Phylicia Rashad

Rating

PG-13

Runtime

116 minutes

Main Genre

Drama

Genres

Drama, Sports
Related:Michael B. Jordan's 'Creed III' Gets Special Anime Short
Is Creed III Still In Movie Theaters?
Unfortunately, no. The third installment of the boxing saga initially hit theaters on March 3, 2023. Its initial release date was meant to be November 23, 2022, which follows the previous films that all came out in November in their respective years. The movie was also released in IMAX, making it the first-ever sports movie to be shot with IMAX cameras. The film's runtime clocks in at 116 minutes or 1 hour and 56 minutes, making it the shortest movie of the entire trilogy. The film concluded its theatrical run with over $270 grossed at the worldwide box office, the highest total of all of the Creed films.
Is Creed III Available to Rent on VOD?
You can watch Creed III from the comfort of your own home. The third Creed film is now available to rent digitally across most digital stores. You can use the links below to find the movie on the streaming platform of your choice:
Is Creed III Available on Streaming?
Creed III will be available to stream on June 9, exclusively on Prime Video. Creed III is produced by MGM (a studio owned by Amazon) so its streaming home being Prime Video is not surprising. You can watch the film by clicking the link below.
Is Creed III Available on DVD and Blu-ray?
Yes! You can purchase Creed III on DVD, Blu-ray, and in 4K at your local retailers and favorite online stores. To make things easier, we've linked the Blu-ray on Amazon below. Simply click the link and you can make your purchase today.
Watch the Trailers for Creed III
The first Creed III trailer was released by MGM back on October 18, 2022. The trailer sets up the central relationship between Donnie and Damian whose childhood friendship was rooted in rough upbringings and trouble with the law. With Damian fresh out of prison, Donnie feels guilty about the drastic difference in circumstances between them. He even offers Damian a chance to audition at his boxing gym only to find out just how ruthless a fighter he has become. Eventually, his brutality translates into more boxing opportunities, which only makes Donnie think he's unleashed a monster. Inevitably, an official fight is set up between the two former friends and both have so much to prove.
The final trailer came out on February 15, 2023, following the Super Bowl. It touches on the same themes of Donnie's success and career being questioned by Damian, who feels he deserved the same life as well. The trailer continues to parallel the two, especially during their intense training montages leading up to the match. Donnie's main motivation comes from a serious moment with his wife, Bianca, who tells him to not let Damian "destroy everything [that] we've built".
Related:Ryan Coogler Praises Michael B. Jordan's Directorial Debut With 'Creed III'
What Is the Plot of Creed III?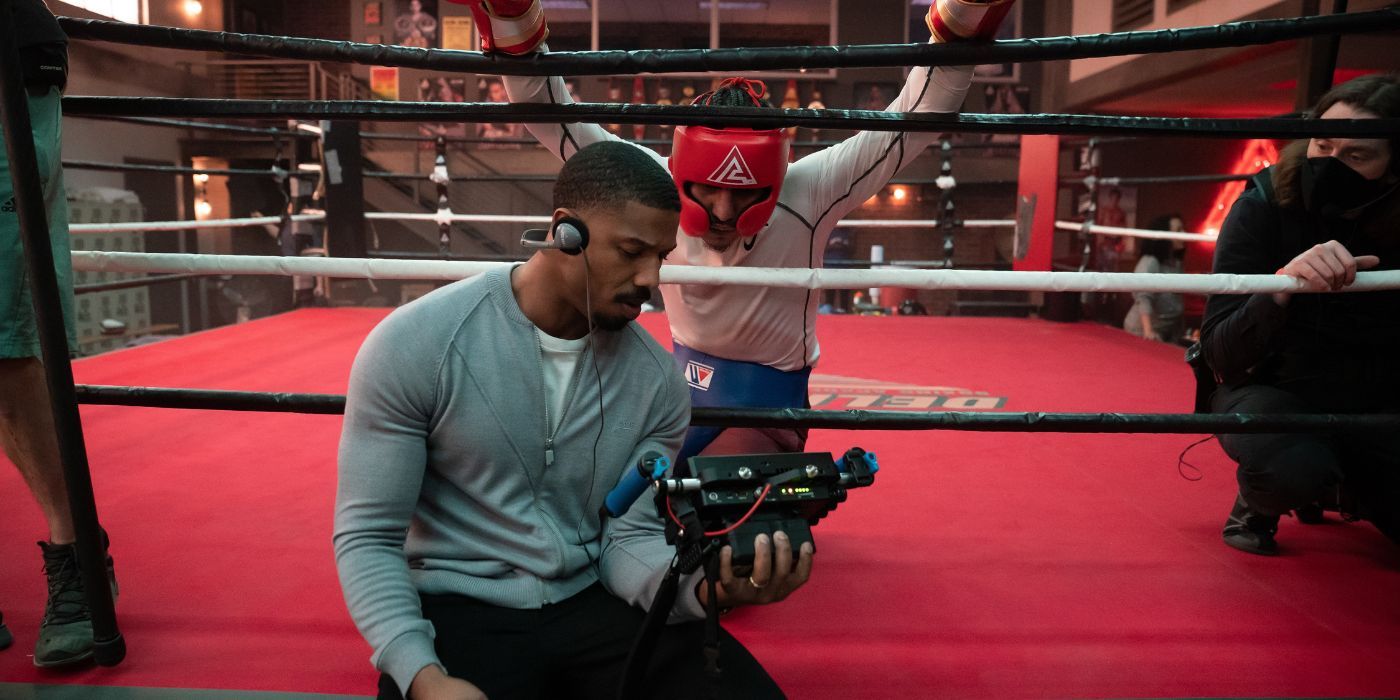 Over the course of the Creed trilogy, Donnie has proven his worth as a fighter and continues the legacy of his father, Apollo Creed. Having fought his way up from being an underdog, he now sits comfortably with his boxing titles and family. Feeling on top of the world, Donnie is suddenly grounded by the return of Damian Anderson, an old friend who he used to get in trouble with when they were kids. Only when Damian challenges Donnie to a match does he realize that his reputation is on the line along with the emotional baggage of their abandoned friendship, their pasts, and who they are now after all this time. The movie poses high stakes similar to the previous films and promises a gripping story, but Michael B. Jordan has been very clear that the film won't just be "your typical boxing movie".
The official synopsis reads as follows:
After dominating the boxing world, Adonis Creed (Michael B. Jordan) has been thriving in both his career and family life. When a childhood friend and former boxing prodigy, Damian (Jonathan Majors), resurfaces after serving a long sentence in prison, he is eager to prove that he deserves his shot in the ring. The face-off between former friends is more than just a fight. To settle the score, Adonis must put his future on the line to battle Damian – a fighter who has nothing to lose.
Where Can You Watch Creed (2015) and Creed II (2018)?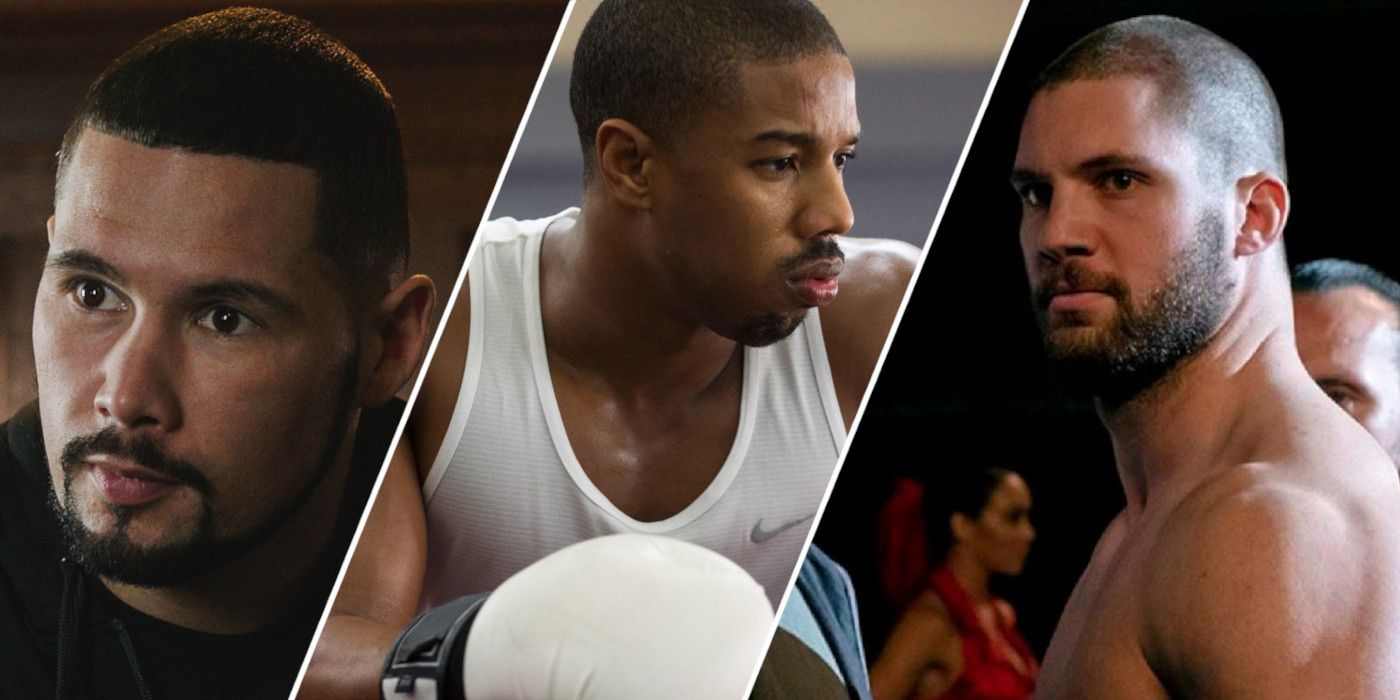 It's definitely worth re-watching the epic journey that Adonis "Donnie" Creed has taken to lead up to Creed III. Here's what you need to know about the previous films and where you can watch them before you catch the latest addition:
Creed (2015): The story kicks off in 1998 with the introduction of Donnie, who lived a delinquent life in the juvenile detention system while growing up. Only when he is picked up by Mary Anne Creed does he learn about the legacy of his deceased father, Apollo. By 2015, Donnie has grown up and left his finance job to follow in his father's footsteps and enter the professional boxing world. After tracking down Rocky Balboa in Philadelphia, Donnie gets taken under his wing to help prepare him for the grueling efforts it takes to be a champion. Along the way, he meets Bianca, an aspiring singer and one of his neighbors, developing a romantic connection. Donnie eventually builds his strength and support network to have his match against the world light heavyweight champion, "Pretty" Ricky Conlan (Tony Bellew). You can stream the movie on DIRECTV, Sling, TNT, and more, or buy/rent it on Amazon with the following link:
Creed II (2018): Following the bittersweet ending of the first movie, Donnie has worked his way up to become a heavyweight champion during the three years between films. He's become a household name in the boxing world and is already thinking of settling down with Bianca. However, a new challenger named Viktor Drago summons Donnie. Viktor is also the son of Captain Ivan Drago (Dolph Lundgren), the former Russian champion boxer who Rocky previously fought after Ivan killed Apollo during a match in Rocky IV. The match ignites the fighters' personal investment due to the complex intergenerational conflict shared between them and their trainers. Most importantly, the film explores the theme of fatherhood due to the overbearing relationship between Viktor and Ivan along with Donnie still dealing with his deceased father's legacy, and his own journey with becoming a father when he is expecting his first child with Bianca. Like the first film, Creed II is also streaming on the same services and available for purchase and rental.